A couple of pics of our music garlic patch last year before we cut the scapes off and did a quick final weeding.
All of our garlic came from 18 garlic bulbs we got years ago at the farmers market. Just remember the best always goes back for next years garden.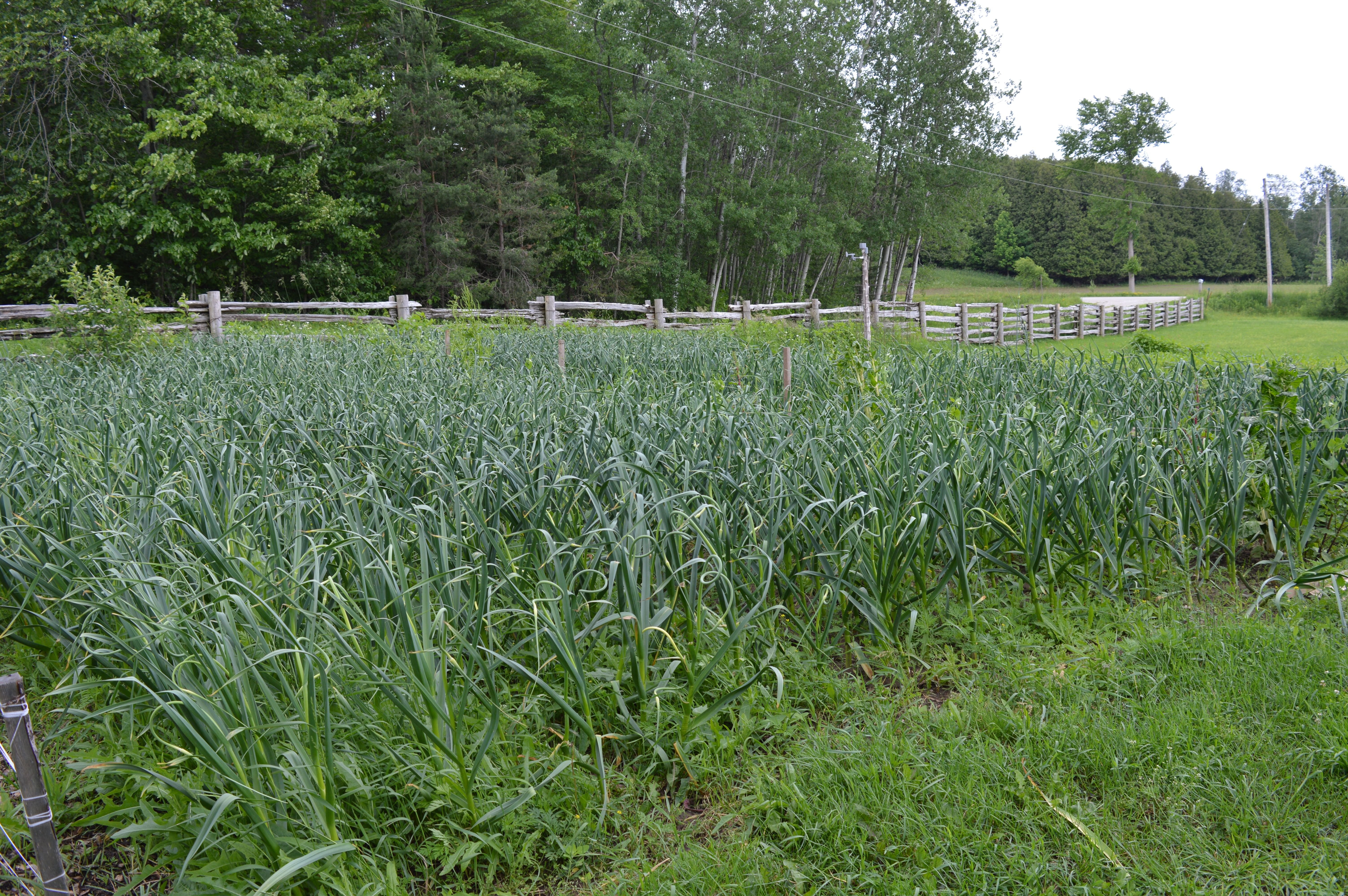 In Northern regions, garlic is best planted 6-8 weeks before the ground freezes.
Separate the cloves of garlic just prior to planting, keeping as much skin on as possible.
Plant cloves pointed end up and about 2 inches deep 6-8 inches apart.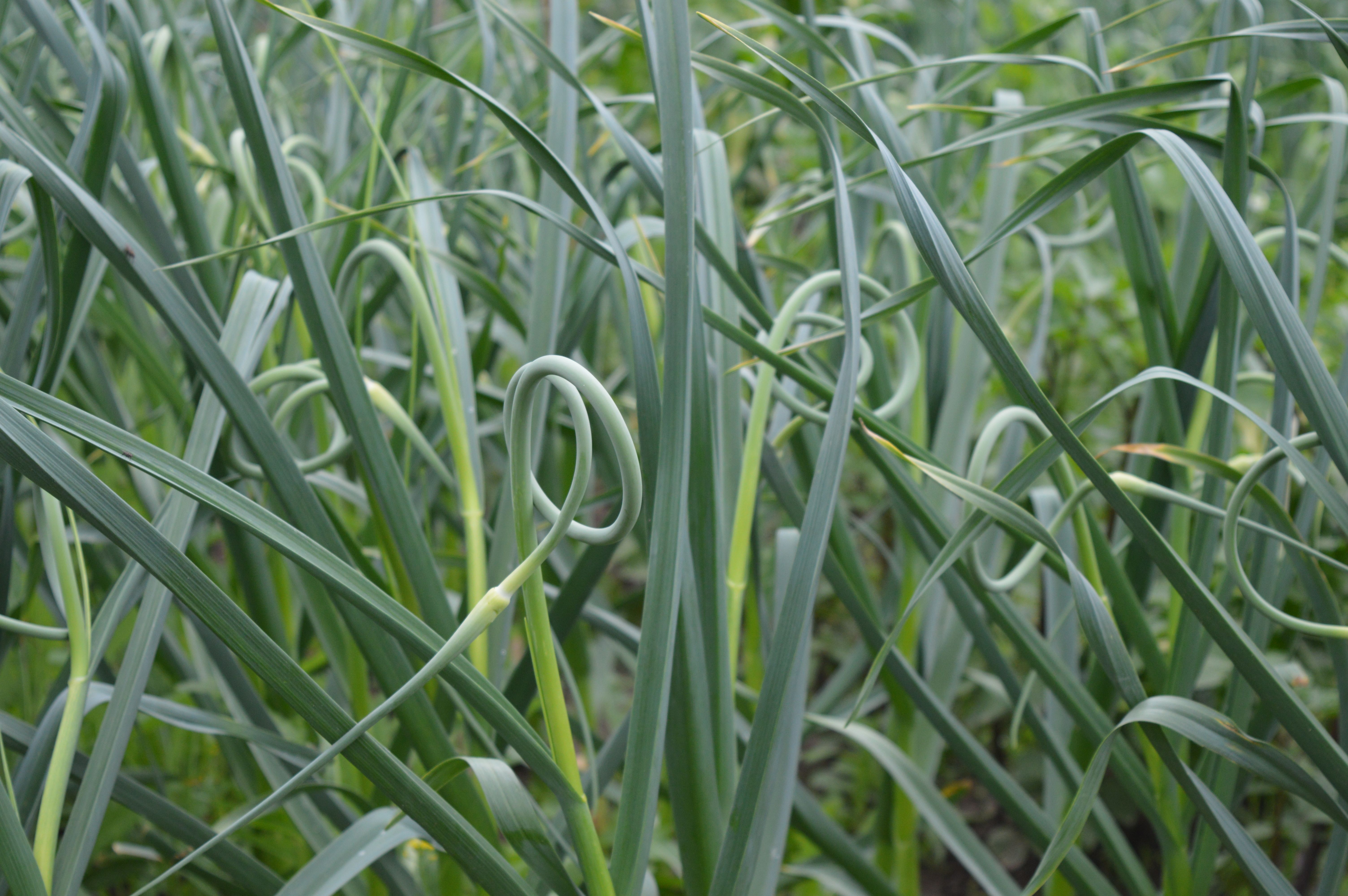 For disease prevention have 4-5 year crop rotation, avoid soggy soil.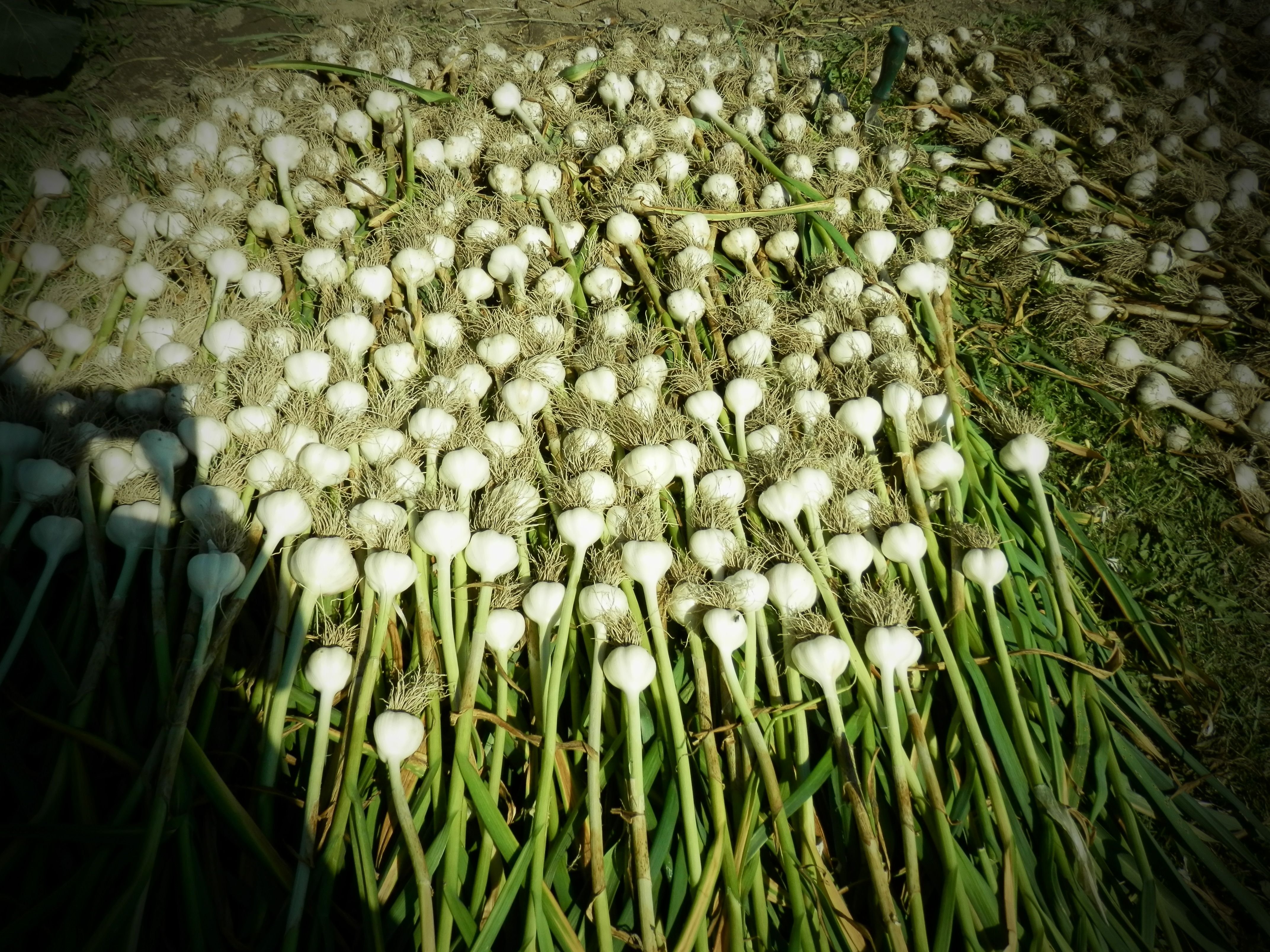 Music garlic last in the cold cellar for up to 10 months. It also freezes well after being cleaned and can be dried. We have garlic 365 days a year now.