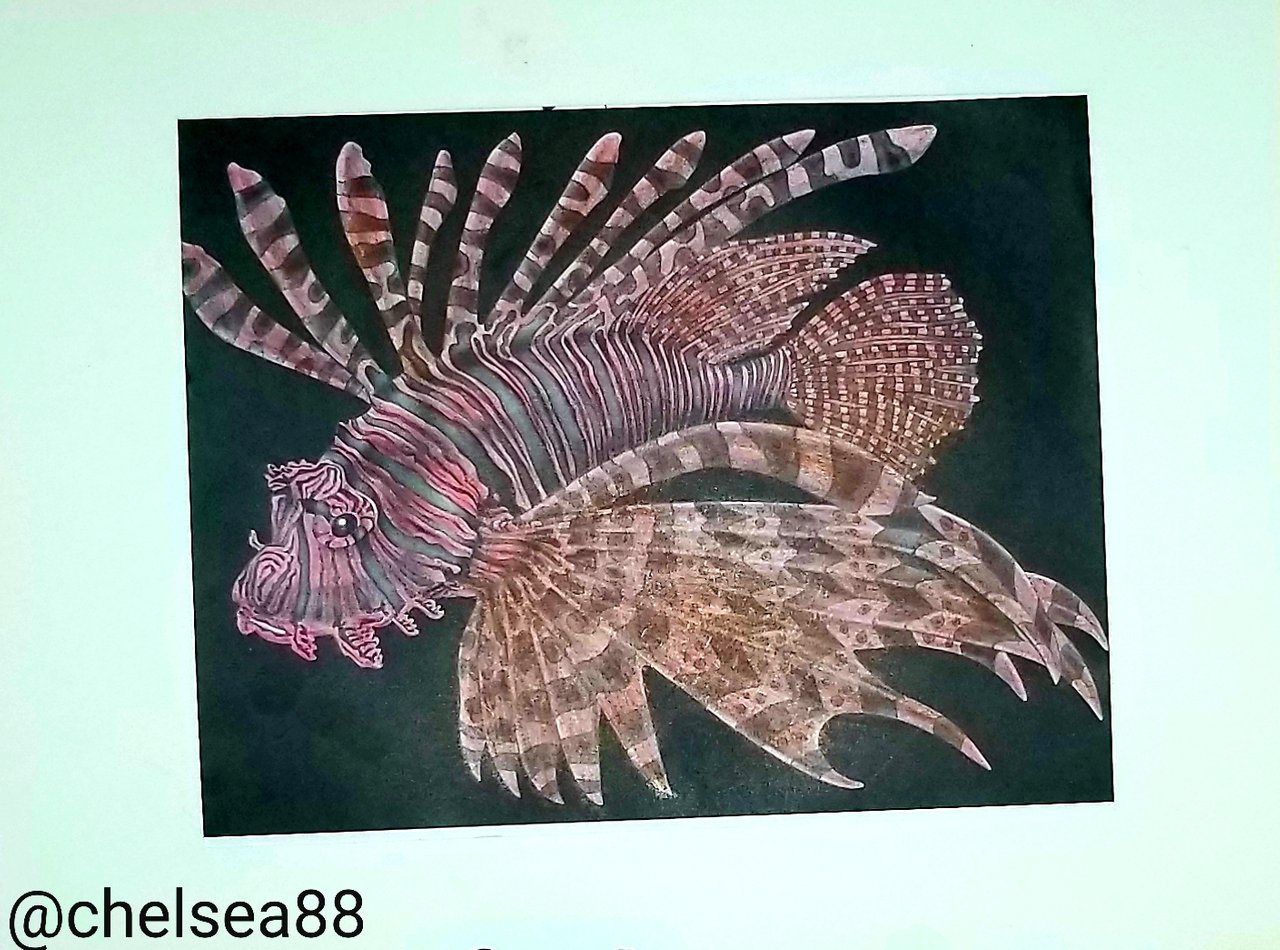 This is a lionfish I colored from Vol. 2 of Tim Jeff's coloring books. I used colored pencils and referred to real pictures of these fish. I only had time for a quick picture but this fish is framed within a thick white matte paper, not crooked just a bad picture. It was a birthday present for my Dad.
I looked up pictures of this fish to see what he/she really looks like. I am not sure if there are differences in the coloration on a male or female; however, these fish came in a variety of colors to include an almost solid pink color, white and brown-ish, & more brown than anything; so I tried to make him as realistic as possible.
These are really beautiful fish, but I've heard those spikey dorsal fins do infact act as as poisonous "stinger." If you can get past that, many people enjoy eating these fish!
Hope you've enjoyed reading my blog. Thanks for coming by!