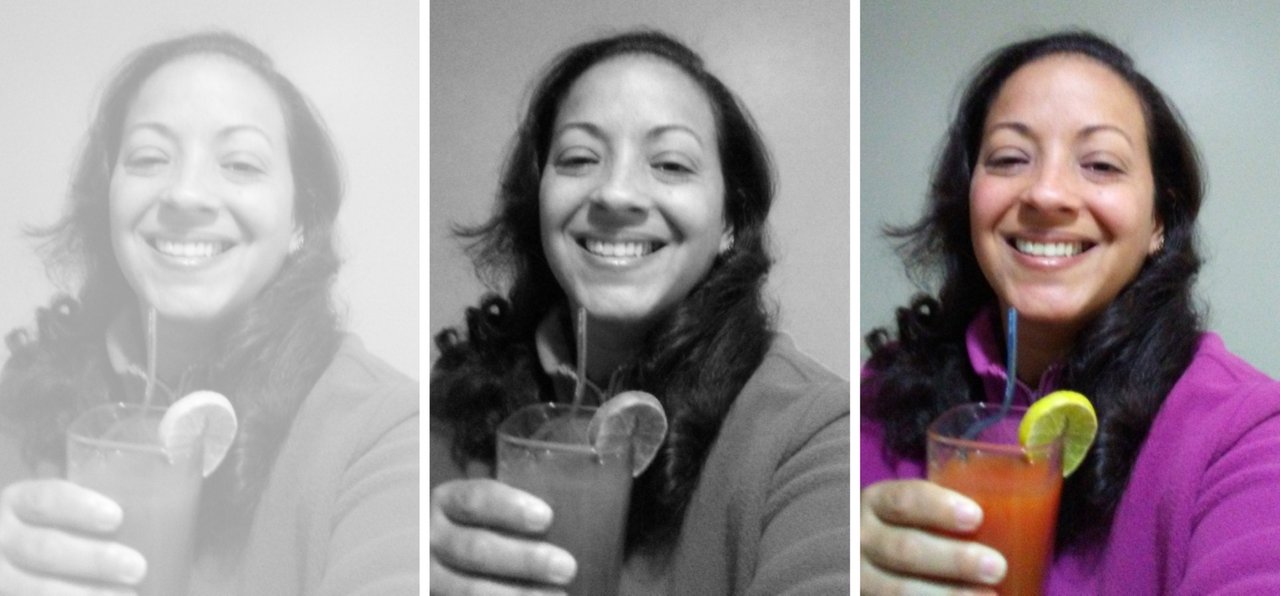 When I was a little girl I did not like the smell and taste of papaya at all, many years later in a small takeaway kiosk (on Calle San Carlos in Barcelona, Venezuela) a juice vendor offered papaya with pineapple, what I tried and found it very delicious, several days later I tried papaya milkshake and today almost 12 years after that anecdote I bring here my own recipe for papaya juice for eternal youth.
But before starting I would like to tell you something interesting, papaya has the virtue of being a pulpy fruit so you can combine it with a wide variety of options such as lemon, orange, pineapple, mango, kiwi, yogurt, with strawberries which is my favorite, and papaya milkshake.
Among the properties that I take advantage of with this juice so special to me is that this fruit is rich in vitamin C that helps increase defenses and Vitamin A that protects the skin from solar radiation, among other things it has lycopene that acts as antioxidant, and last but not least, this great fruit is a powerful diuretic and its rich content of papain that improves protein digestion, for all these benefits I call it the juice of youth.
It should be noted that the caloric value of papaya is very low
just reaches 35 calories per 100 gram serving
This equals roughly 120 calories for a whole papaya
Youth Juice Ingredients
The ingredients to use are very simple and easy to obtain at any local supermarket:
For 1 jar of juice (with this you can serve 5 glasses with juice)
1/2 mature papaya (almost ½ kilo of papaya)
The juice of 2 lemons
1 liter of water
4 tablespoons sugar
2 tablespoons papaya seed (optional)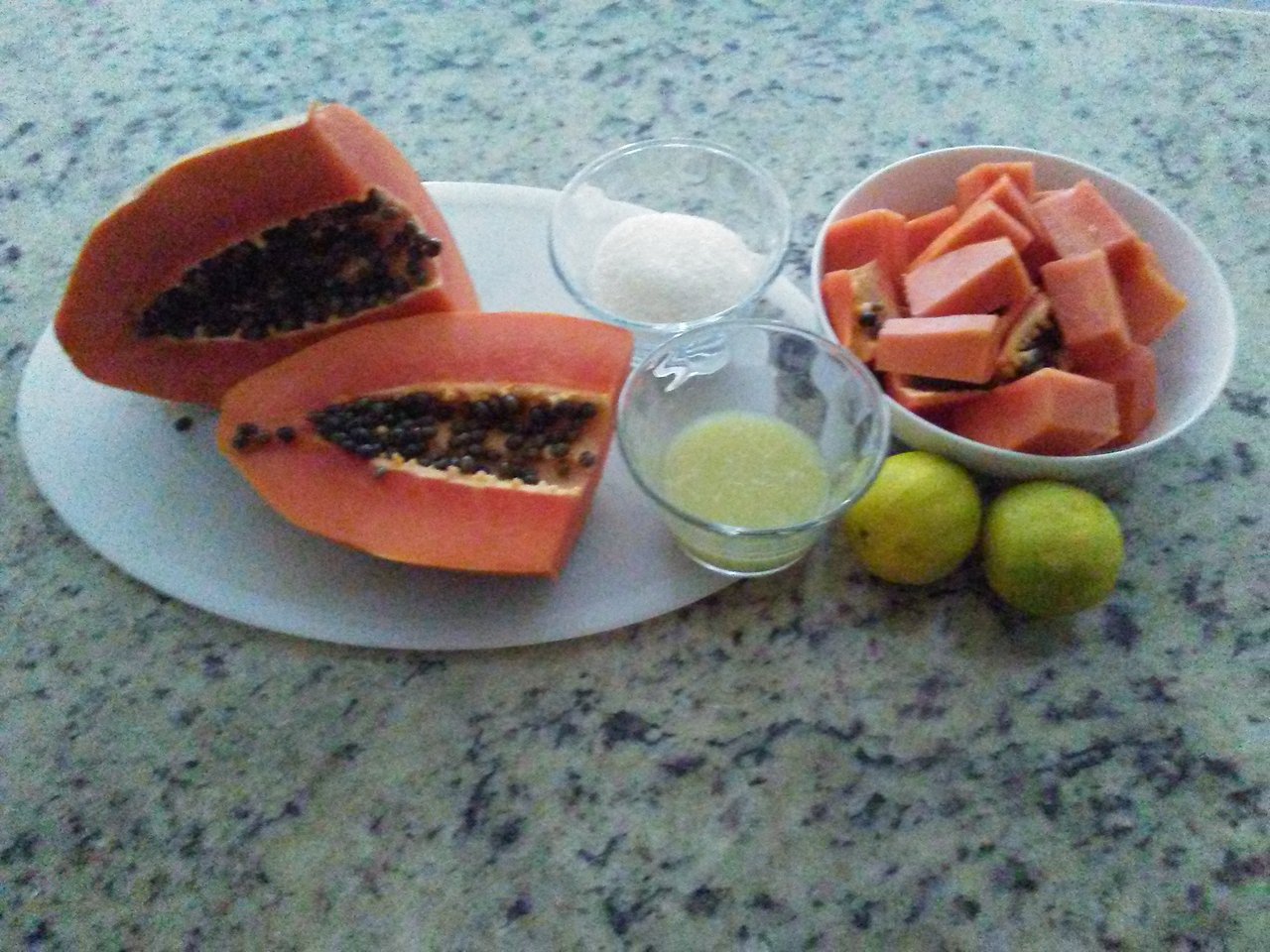 You may wonder why am I using the seeds of the papaya in the juice? Simply to enhance the properties of this wonderful fruit, one of them is that the consumption of the papaya seed helps protect the liver and in some cases favors the Weight loss, even the pharmaceutical industry uses papaya seeds to prepare commonly used digestives. If you do not like the idea of adding the seeds, remember that it is optional, just do not put them. As for the amount of lemon and sugar, you can use the amount you want too.
To close the point of papaya seeds, I have also known that these crushed seeds provide a slightly spicy flavor like mustard when used as a salad dressing, although I do not think this is true, we will have to prove it
Recipe preparation
We simply put all the ingredients in the blender glass and put the top before blending, make sure to blend it very well so that there are no lumps, and do not laugh at what I said before on the top, but it is very important to always remember to put it to avoid disaster.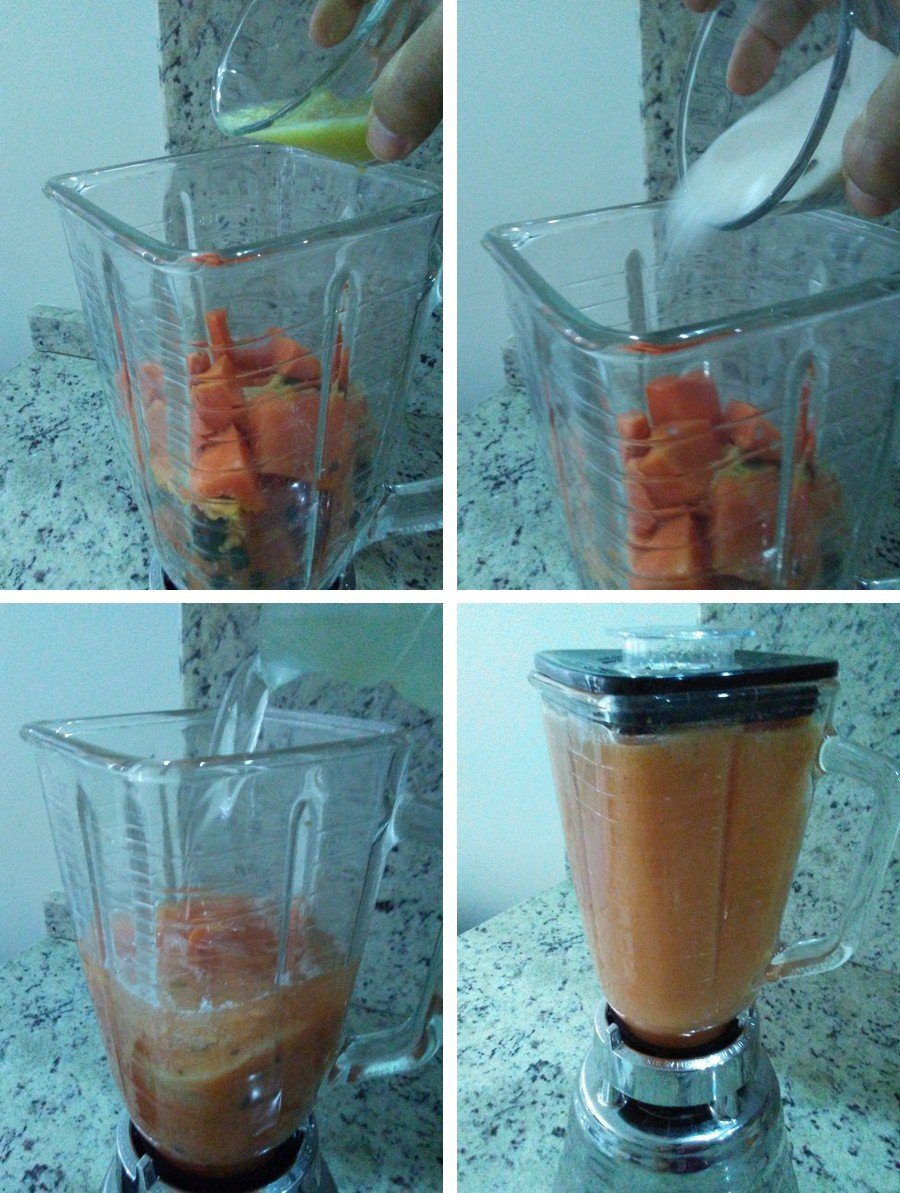 ##Et voilà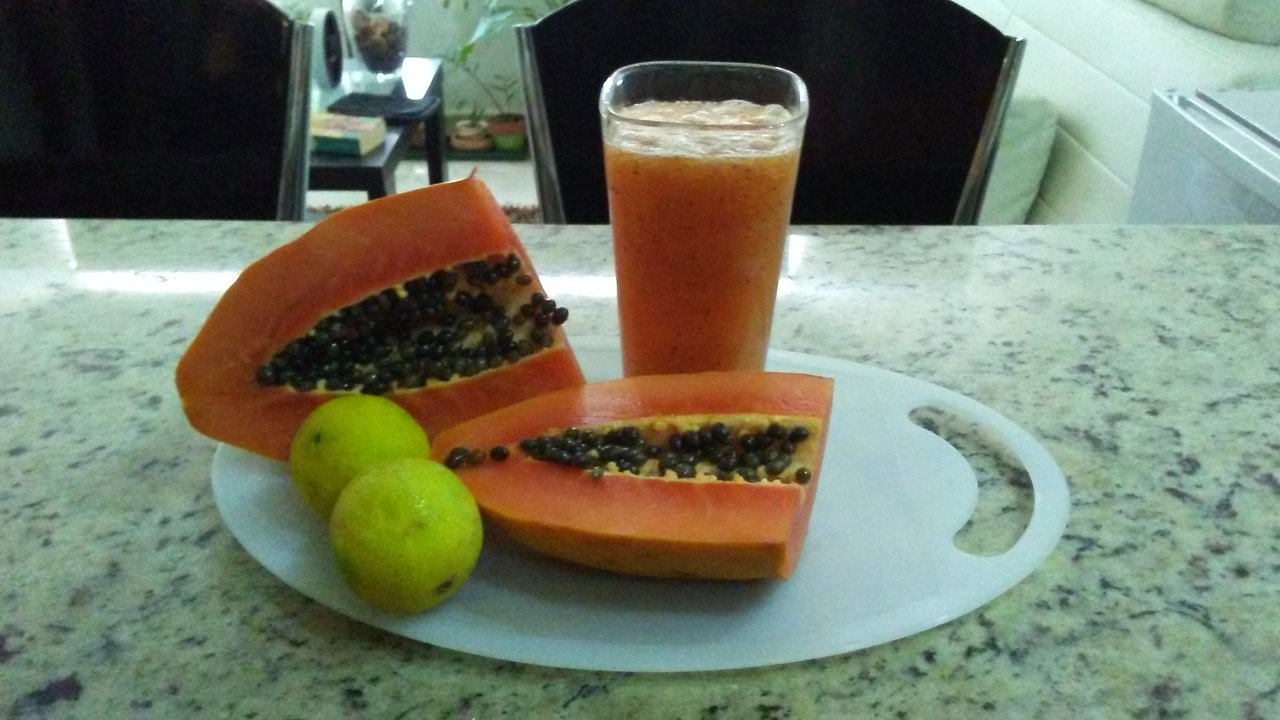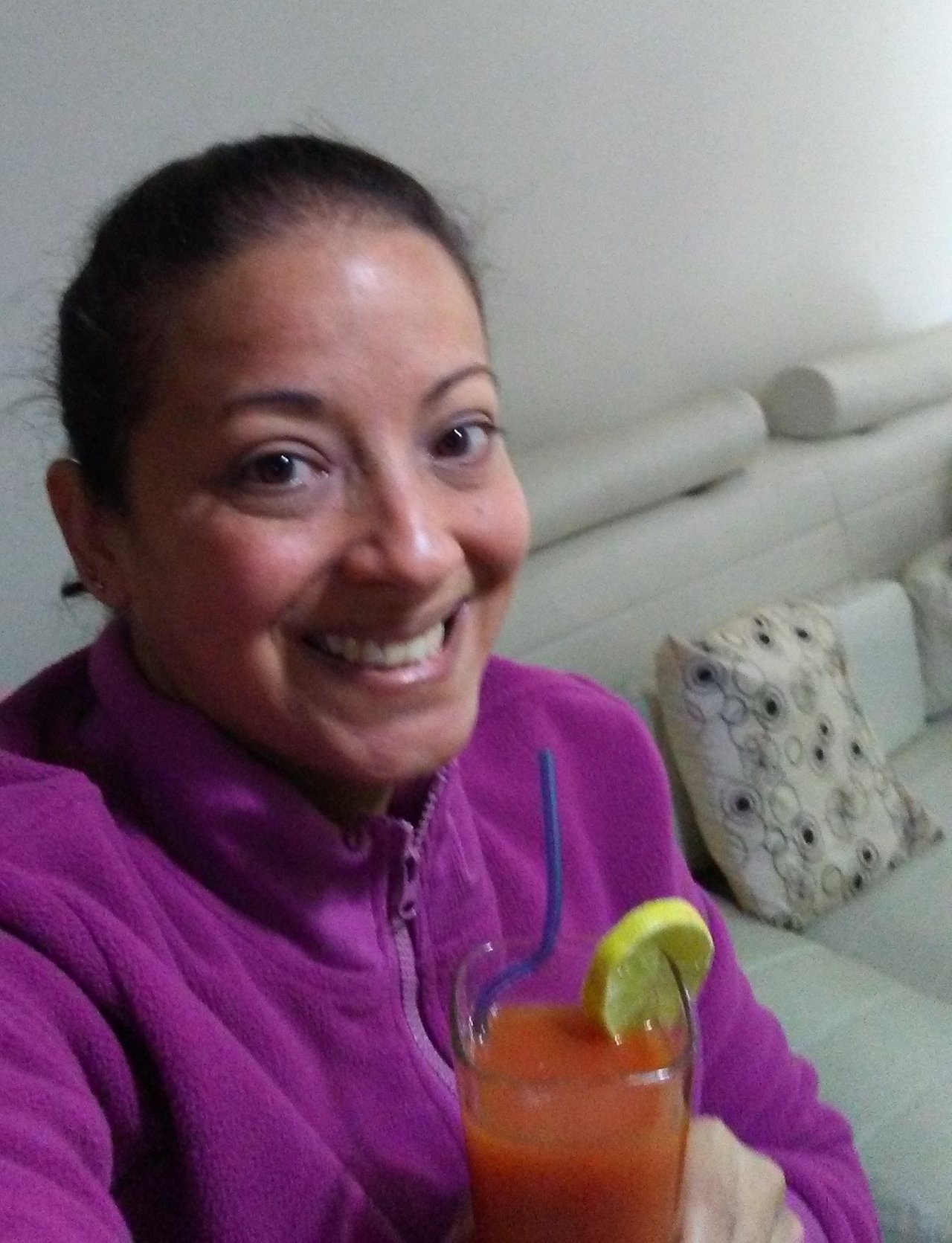 bon Appetit
I drink a large glass (350 ml) of this juice every morning as breakfast when I go to work (before the world quarantine, of course), but if you like it is a good companion with lunch or for a light dinner. I always have a large amount of natural juice in my fridge for any occasion.
Enjoy life
eat well, eat healthy
I want to close with a tip, creative cuisine has no limits, the main ingredient is the desire to experiment with the sense of taste and smell with those things that bring pleasure to the palate.
By the way, all the photos I have taken with my phone and I made the collage arrangements with powerpoint. I still can't take professional photos, but I do my best, I want to learn it and that's why I'm here.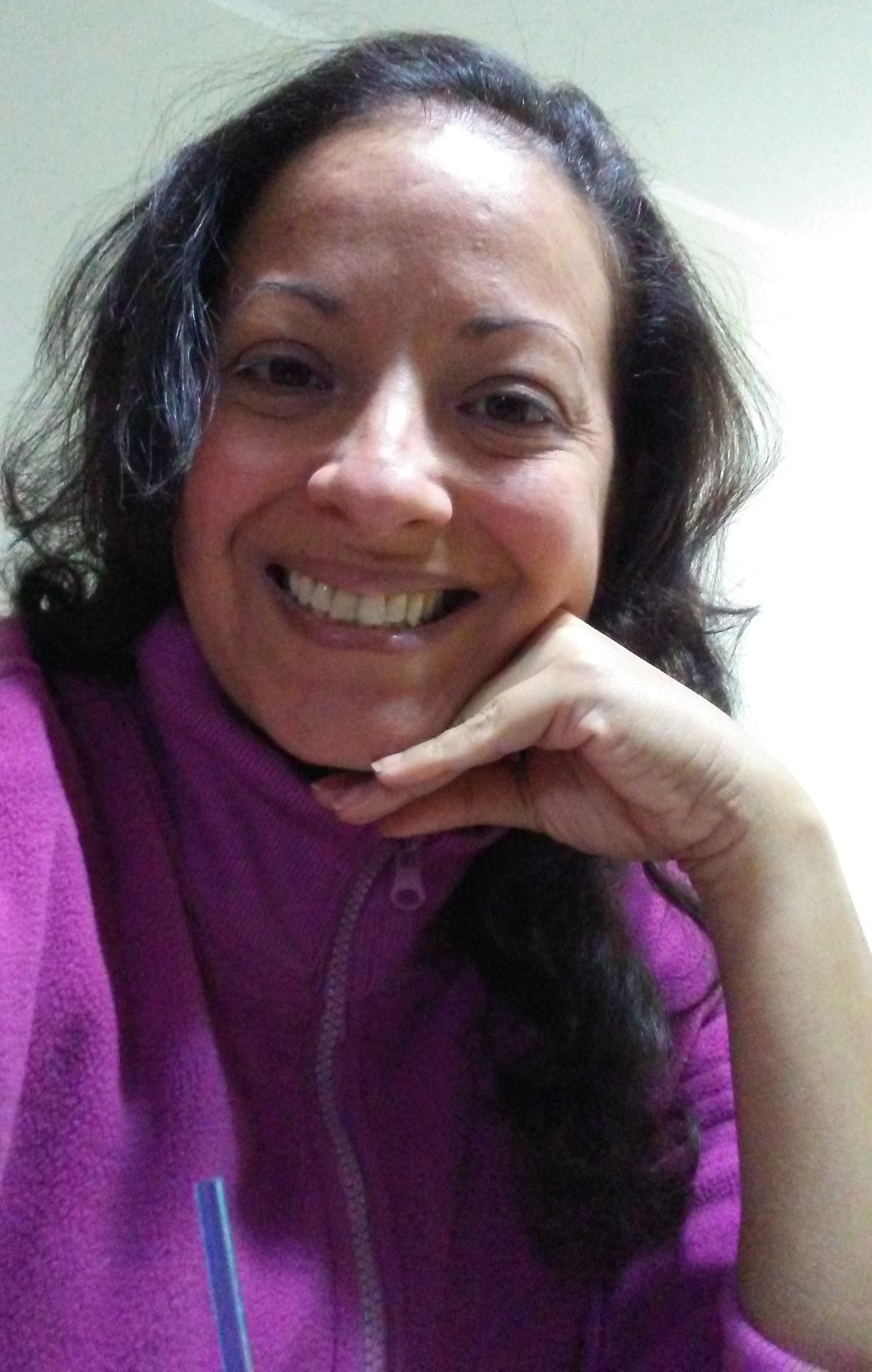 I have many healthy and very simple recipes to publish, see you soon ... M.J. Ramirez