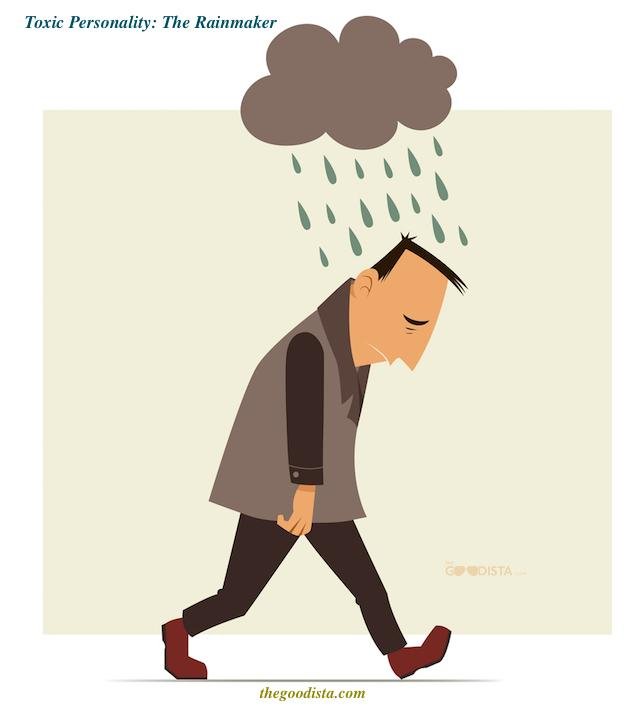 Google Images
I am serious about this.
Why do people post negative stuff about STEEM? What is the motivation?
Obviously, there are some things wrong with the STEEM blockchain and with Steemit. There is no way to deny that. It is pure foolishness to stick our heads in the sand and believe this is nirvana.
However, when I see a post spelling out what is wrong, I wonder what is the motivation? Why does this person do this?
There are some who post stuff in an effort to make a difference. That is commendable. They focus on a particular problem and either offer up a solution or create a forum for discussion. The challenge with the second part is that with the way some people are on here, especially some with a lot of SP, rational discourse seems to be lacking. Nevertheless, there are many wonderful posts that present a problem with potential solutions.
Sadly, that is not most of them. Instead we see people offering up articles that amount to bitchfests. Oh boy, another article about how paid voting bots are ruining STEEM. Does the author think he or she is citing something new? Is there any analytical value to this? Without a solution, what is the point?
Oh I think I know; people like to complain. Here we are on an ecosystem that has a monetary value that we all have a piece of, to some degree, and people want to crap all over it. Do you drop your pants and lay a big one in your own living room? If not, why do people prefer to do it on here? You do realize that newer people are continually coming on here, reading what is posted.
Isn't it funny how we all want to blame the media for the FUD the last few months. The truth of the matter is that STEEM does not rank high enough for the media to spread FUD about it. STEEM is not on their radar. Therefore, all the FUD spread about STEEM is by the people on here, those who hold STEEM. How smart is that?
Here are some names for you; these are people who post articles citing problems yet always looking to offer solutions. Ironically, they are not posting everyday about this stuff but rahter, once in a while. When they do, I take notice because they usually offer up good ideas.
@abh12345
@heimindanger
@transisto
@edicted
@dragosroua
@aggroed
@wwf
@v4vapid
@steembusiness
These are people on my feed that I follow who present solutions to problems they see. While I might not always agree with what they perceive or offer up, they are at least trying to make things better.
Think about this before posting an article shredding things apart on here. To start, consider who will read it? Do you want to discourage newer people? If so, why do you want that? Do you feel the system unfair because you can't buy your way into being a whale or orca? Or are you miffed that you didnt reach the trending page in 3 days?
Speaking of that, for all those who want to complain about the trending page, here is a solution for you: Do not read it. Since it is nothing but paid advertisements and people gaming the system, ignore it. See, problem presented, solution provided.
Here is the secret for success on the STEEM blockchain: Worry about your own account and ignore what others are doing. There is money to be made here. I am watching an account that is barely a week old and it already earned about $100. Do you think that same money is made on Facebook and Twitter, accounts that are much older? Not even close.
Another interesting observation is that, according to the stats posted by the likes of @penguinpablo and @arcange, posting has decreased the last few months. This tells me that people get discouraged as the price of STEEM went from $10 to sub $2. It is ironic since, according to the stats, the amount of posts each day decreased by about 1/3. We all know how hard it is to get noticed and people stop posting when they should be doing the exact opposite. With less posts, your chance of being seen is increased.
One of the major problems, from what I hear, is that Facebook became a cesspit for negativity. People who have a decent self worth don't want to be hit up with that stuff. As @wwf points out, many are simply addicted to the violence. They crave the trolling, the confrontations, name calling, etc... Of course, most engage in it since it is acceptable behavior over there. Few have the balls to stand out in a crowd and operate on their own. This is why people commit acts of violence after sporting events, acts they would never do on their own. Yet when hundreds are doing it, they will join in. The same thing takes place online. Mob mentality at its finest.
I write articles each week espousing what is going on with blockchain and cryptocurrency. For all the negativity that is spread, we are sitting upon an absolute diamond mine. People who fret about missing the Internet are rewarded for being here at this moment. We are embarking on something that is 100 times more powerful than the Internet. Each article I post is detailing another project in the cog of this machine that is changing the world. Do you see it? Sadly, based upon how many act, they do not.
Let me propose it this way. You have a choice of multiplying your account by $100 per SP or by $.50. Which do you prefer? Unless there is something really wrong with you, the $100 per SP is the answer. Now, before you post that negative, non-solution article, pretend that your words mean the $.50 comes true; do you post it?
Before you go claiming I am being a bit over the top, do you think a bunch of whiners and complainers are going to move the price of STEEM up? Do you think people posting about all that is wrong without doing a single thing to try and fix it is going to get STEEM to $100? Personally, I do not believe that is the case.
There is a ton going on with this blockchain. Keep in mind, it is only about 2 years old. Yet, for something so young, the development is making my head spin. Almost daily I come across another project that is starting on here. What this tells me is for each one I see, there are 10 others being discussed. This is a hotbed for creation which means, at some point, big money for this blockchain.
The question is do you want to be a part of it or are you going to post negative stuff to make yourself feel better?
If you found this article informative, please give it an upvote and resteem.
---
To receive the free basic income tokens you are entitled to and help end world wide poverty, please click the following:
Click For Manna Coins
In full disclosure this is a referral link