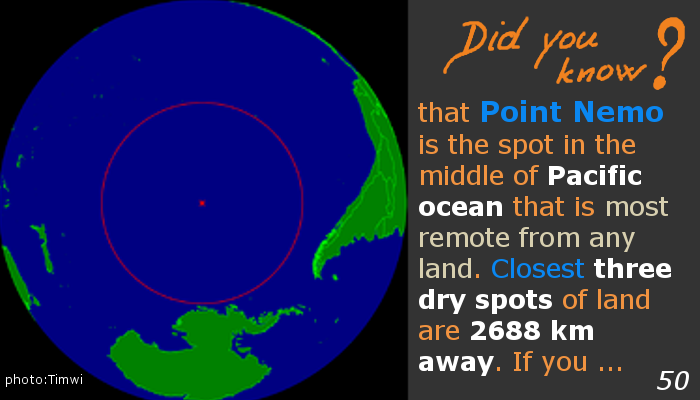 ... manage to get there alone it is possible that nearest human being to you is an astronaut on the international space station 400 km above you. Point Nemo is based at 48°52.6′ south, 123°23.6′ west.




@upvotefromme
If you want to find out some other interesting facts you can visit my blog and follow me for future posts.

You are welcome to use my voting bot.

Transfer 0.01 STEEM or SBD to @upvotefromme with url of your post in the memo.