You could say I am a lucky bastard. and I know that I am luckier than most as a rockhound.
Maybe it is because I spend a huge amount of time in this hobby, maybe it is a little bit more than that.
I think it is all about asking the universe, mental stability, intention, intention, and intention. shutting down the conscience part of myself, feel and open myself as the spirit I am and go into the now. let my energy and the energy of what I want to find intertwine.
it works that way with Agate, crystals, fossils and with Amber....!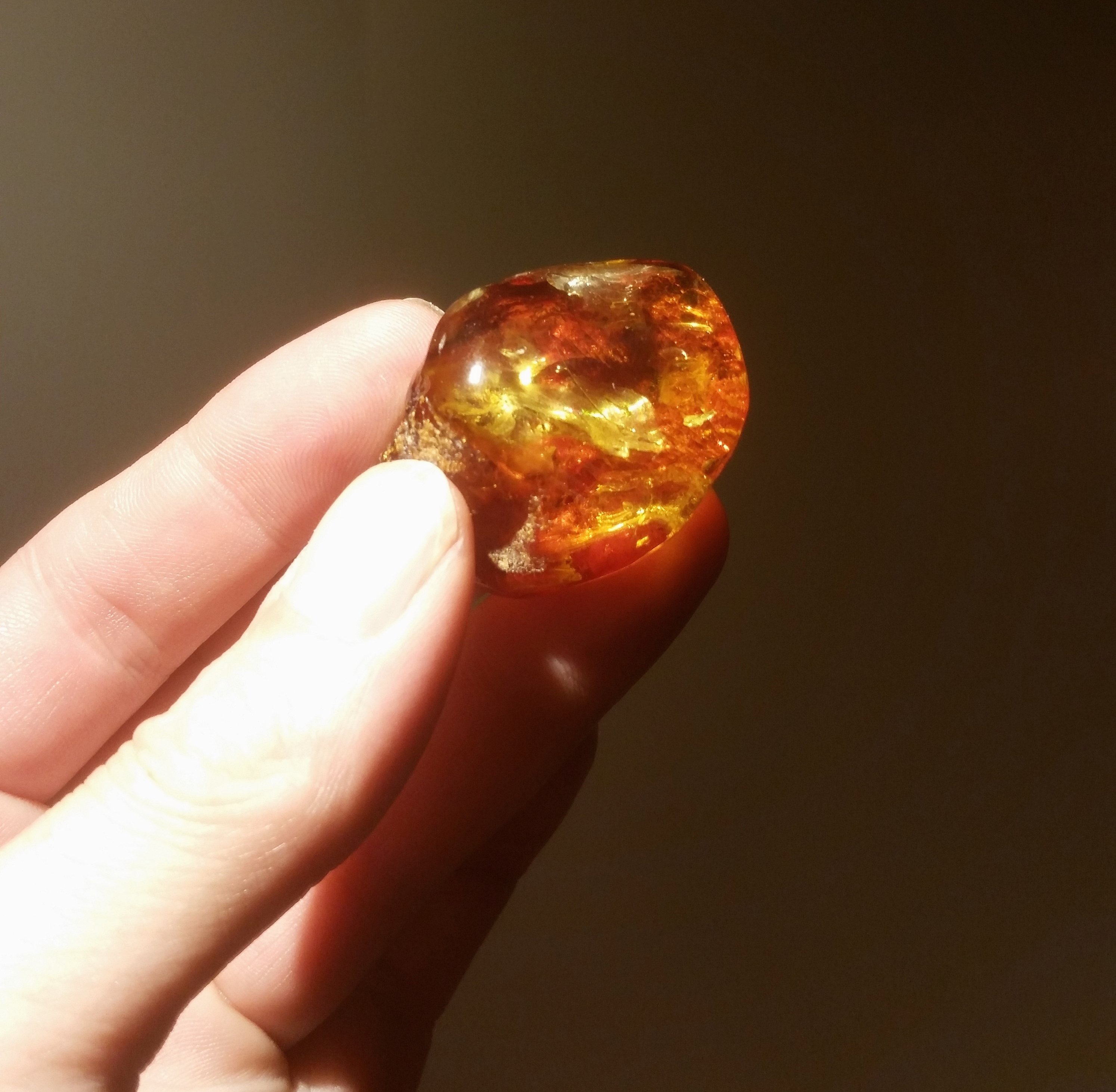 A friend and co-rockhound showed me this amazing place, ( a sand quarry near Nijmegen in the Netherlands ) where I could find pieces of Amber if you know where and how to look.
I learned it very quickly. hahaha, and I found a ton of it.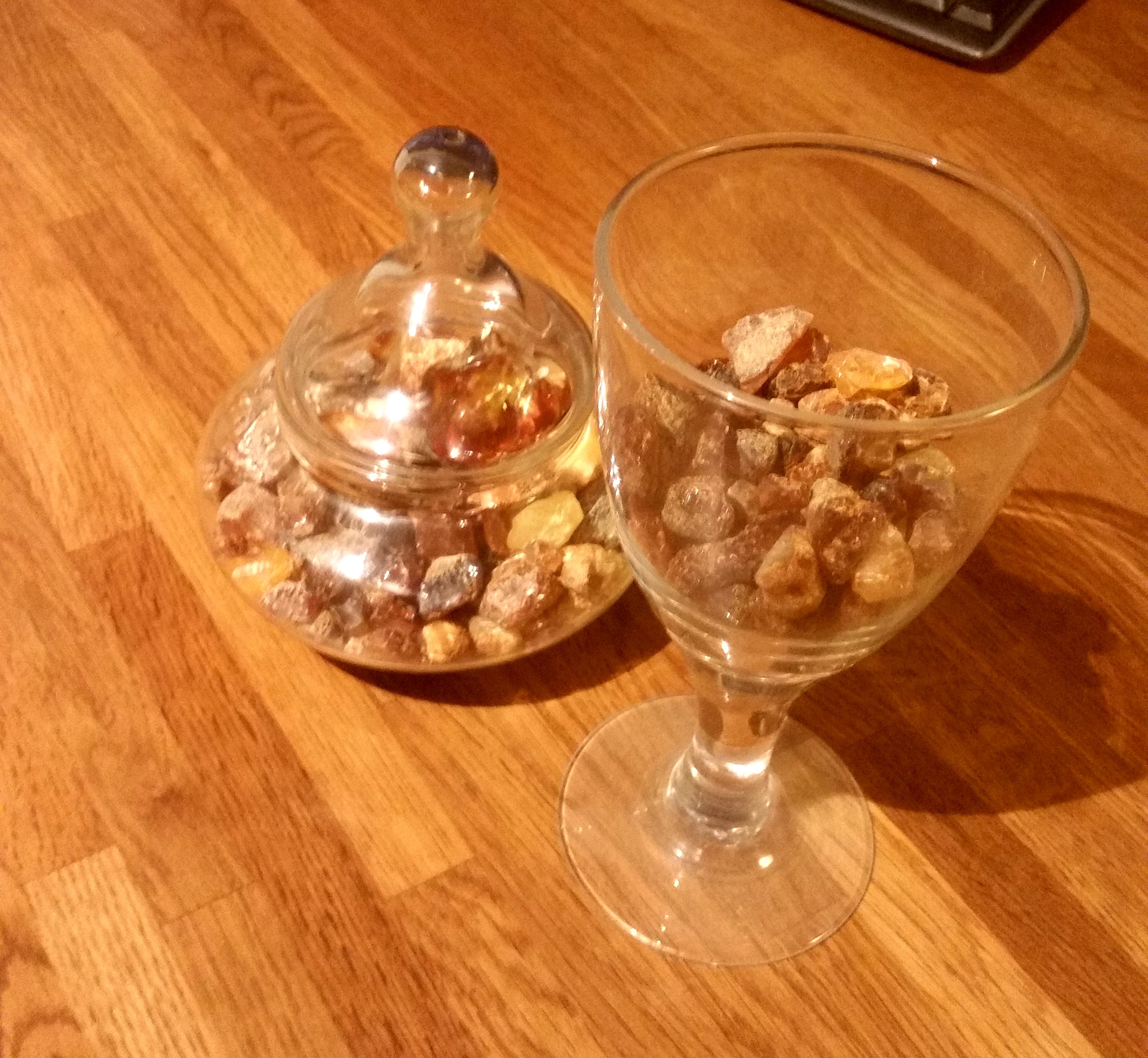 So I went there ( i cannot show you the location, sorry ) and did exactly what my friend told me to do, fishing with a small fishnet, Amber does not float at all, but swirls between the wood on top of the sand so it will come up first ( very light stuff if you scrape the bottom of the water basin where the wood is filtered out of the sand.
And I found myself an amazing collection of small, very small and a couple of big chunks of Amber.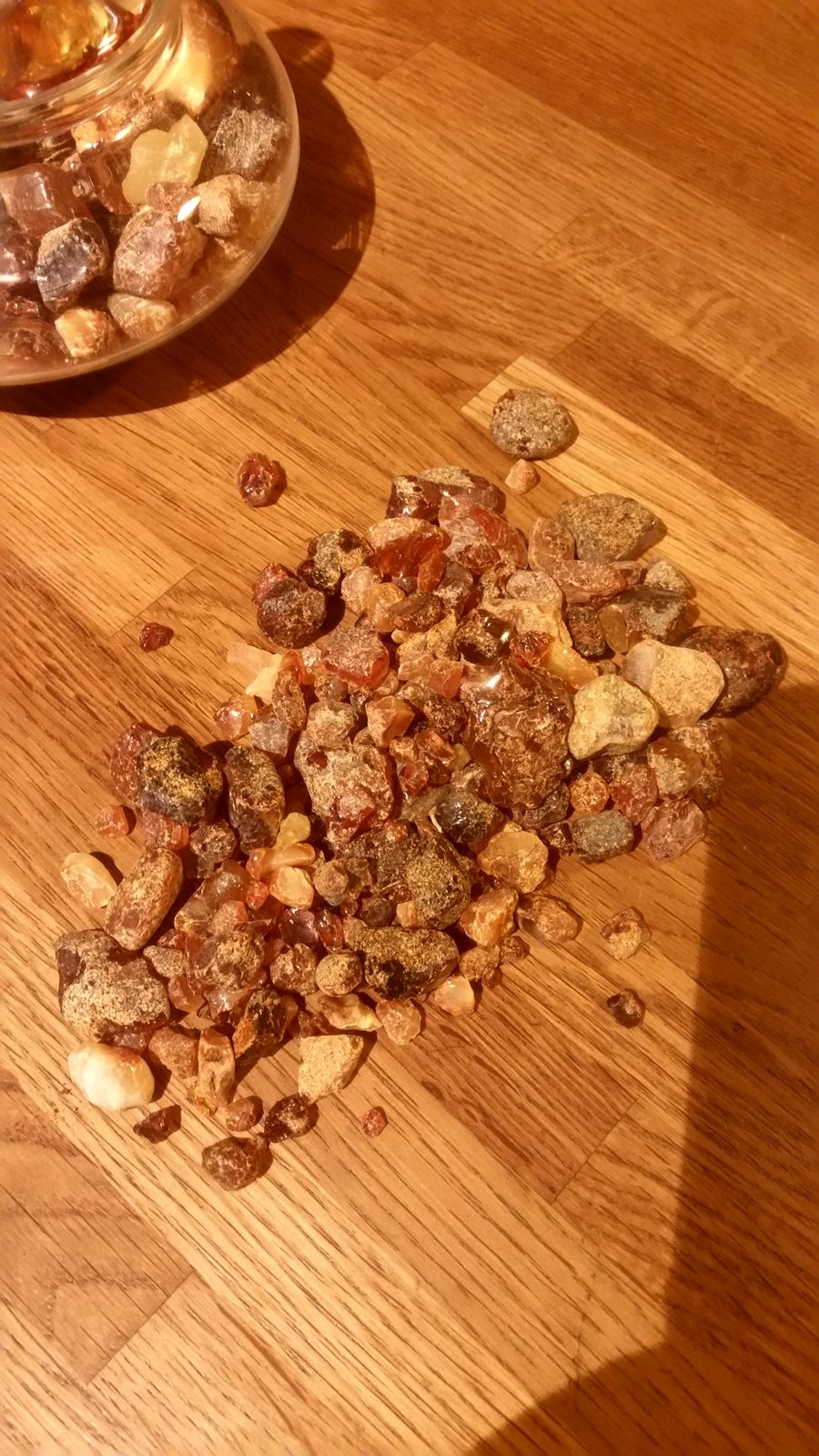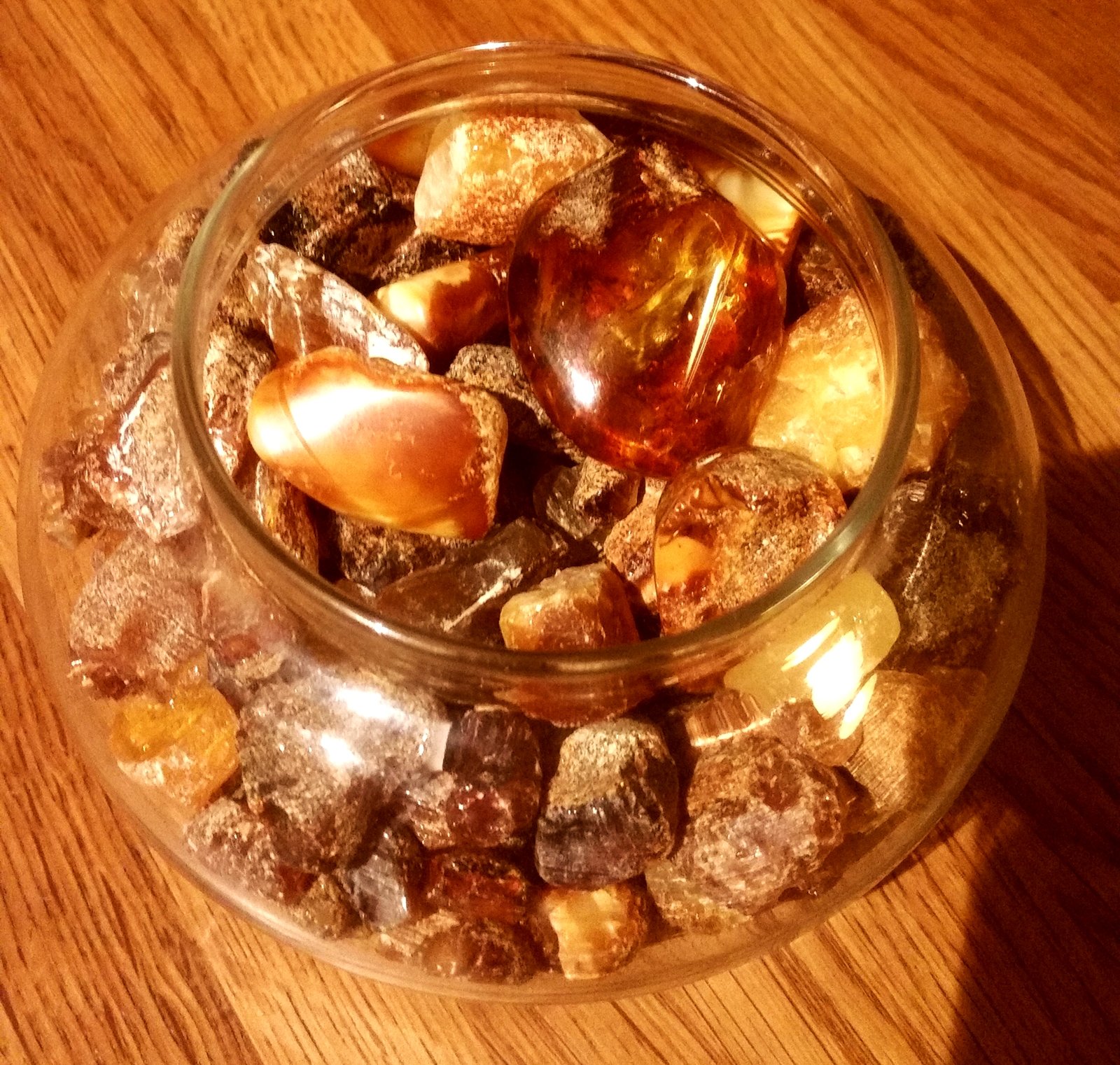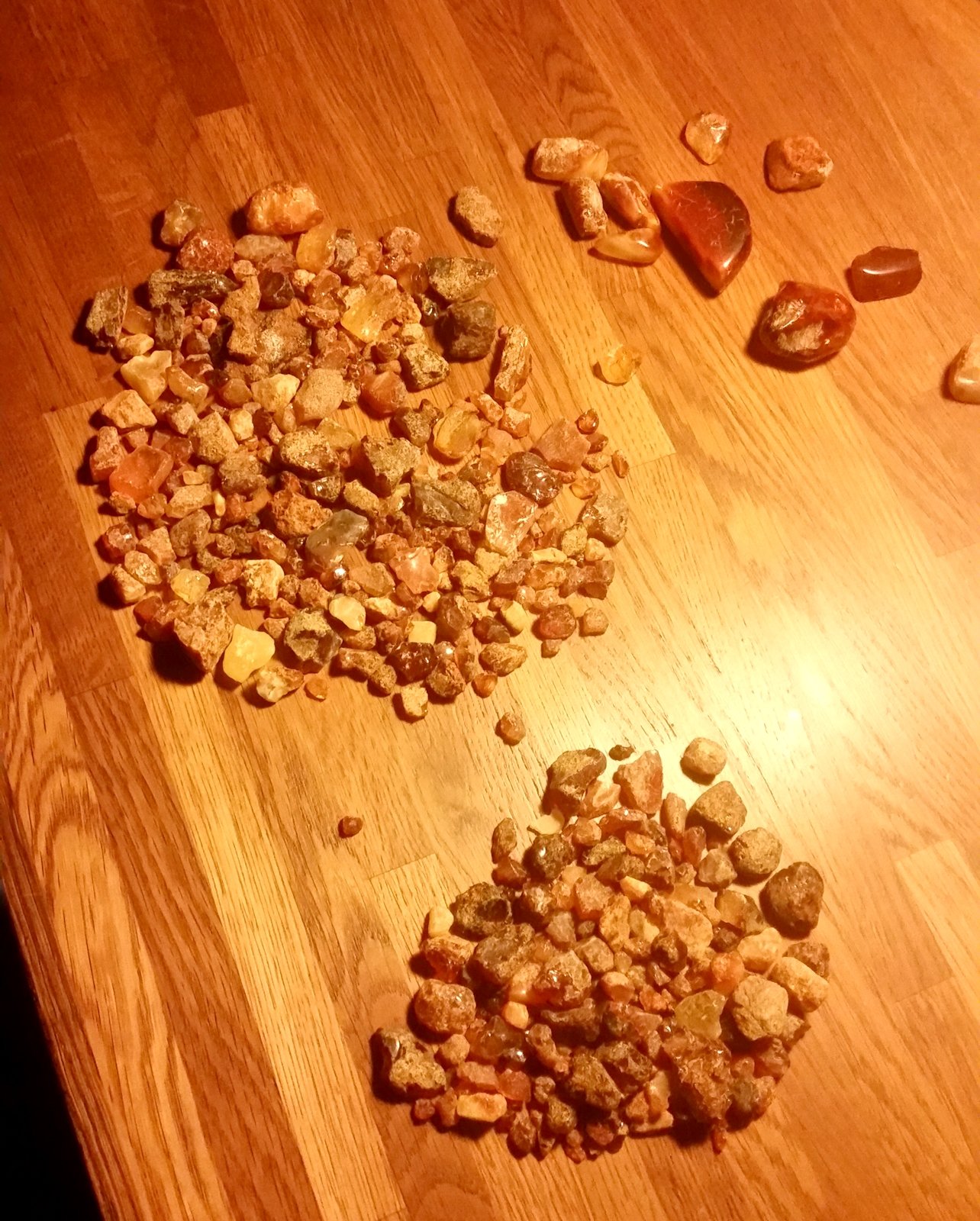 so what can I tell about this Amber, it comes from another sandpit, near Wychen, that quarry was operational years ago, now it is a recreation lake, and somewhere in a distant past, there used to be an ancient forest there.
They brought the clay and sand to the quarry where I go now and search, dumped it there in the lake and now, slowly the Amber is coming to the surface.
And I and my friend did find a lot of it, went there now maybe 10 times ( my friend a lot more, he has a huge collection) and found myself like 400 pieces.
Some of the pieces are bigger and worth polishing. so I did.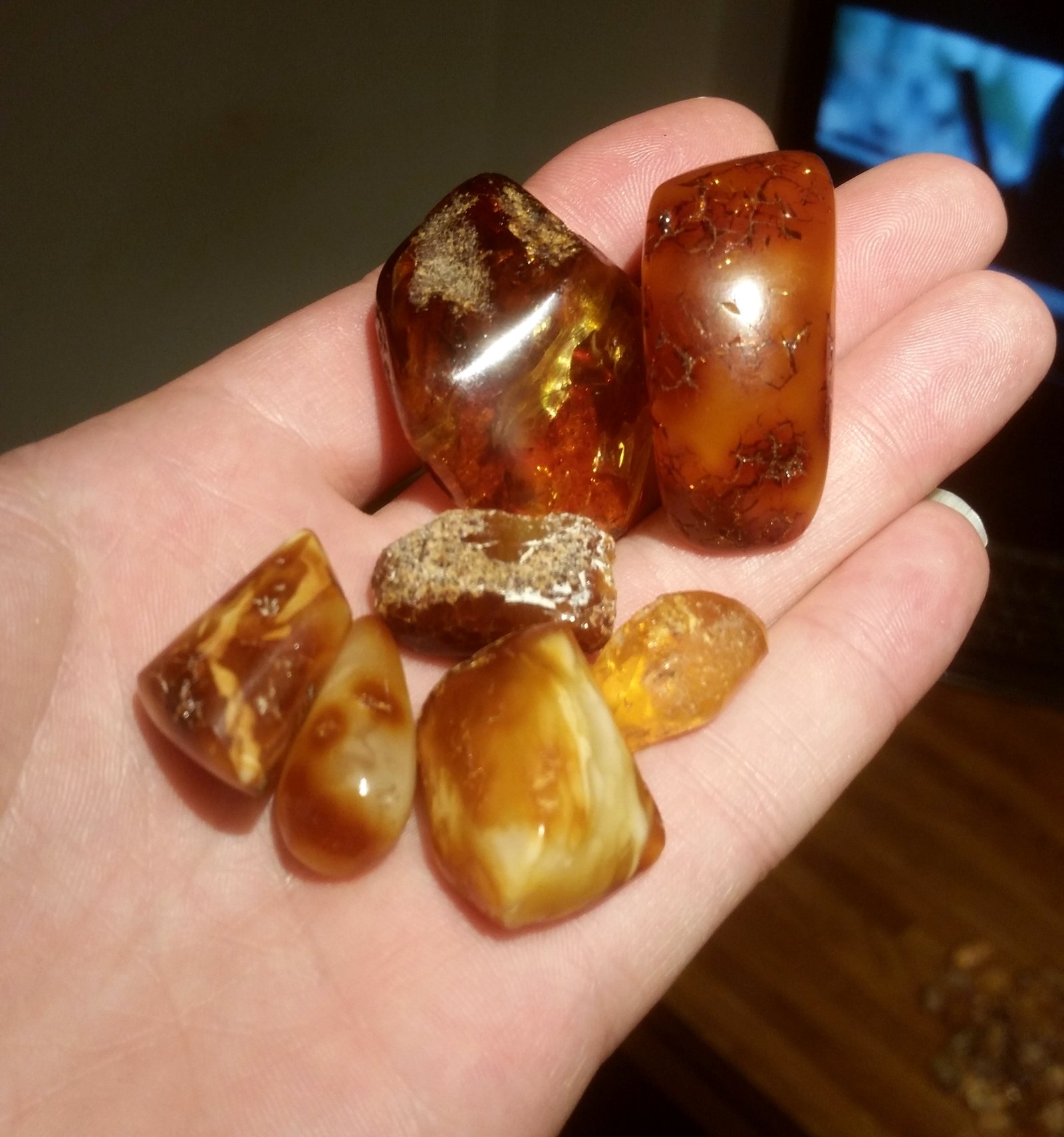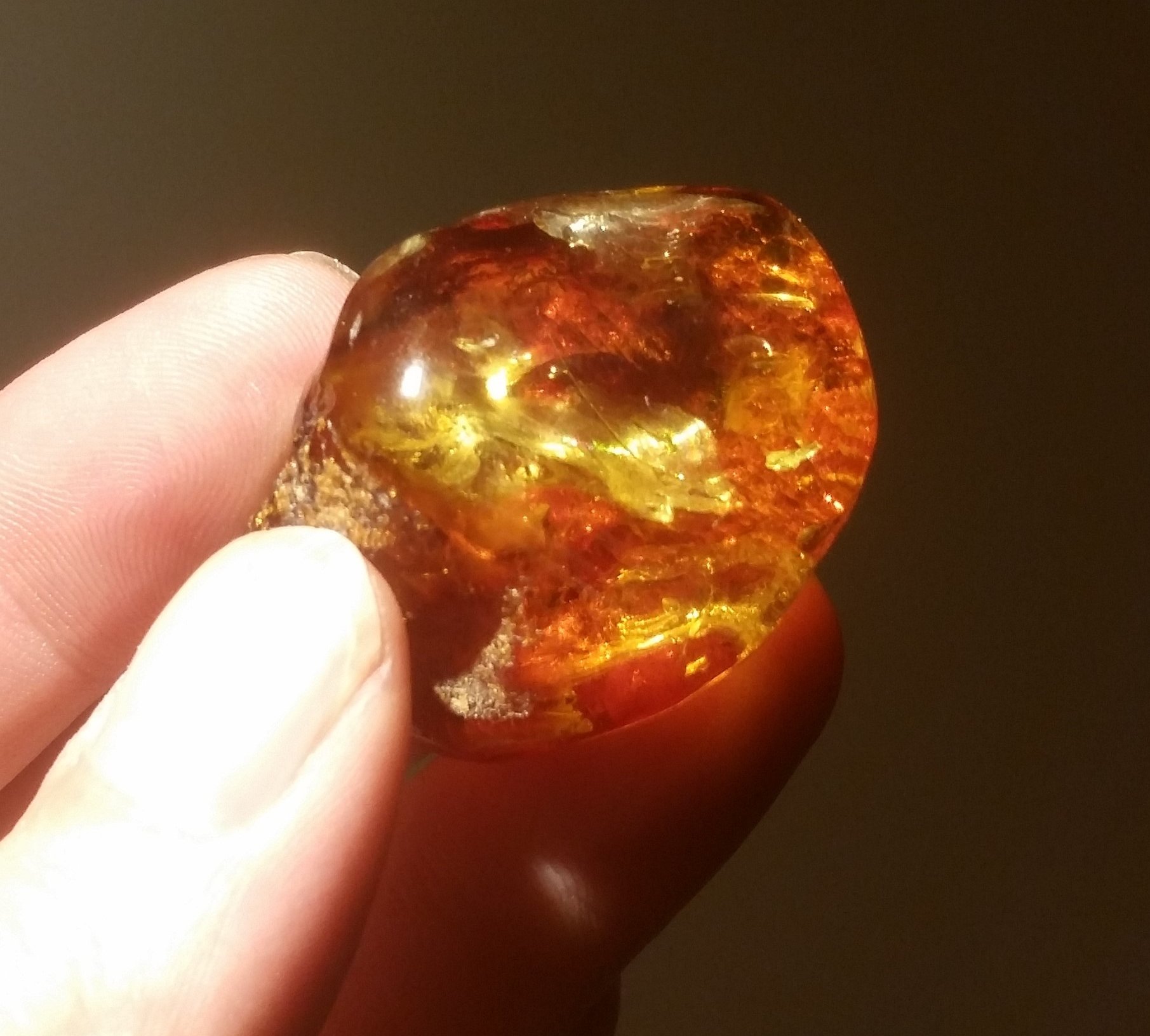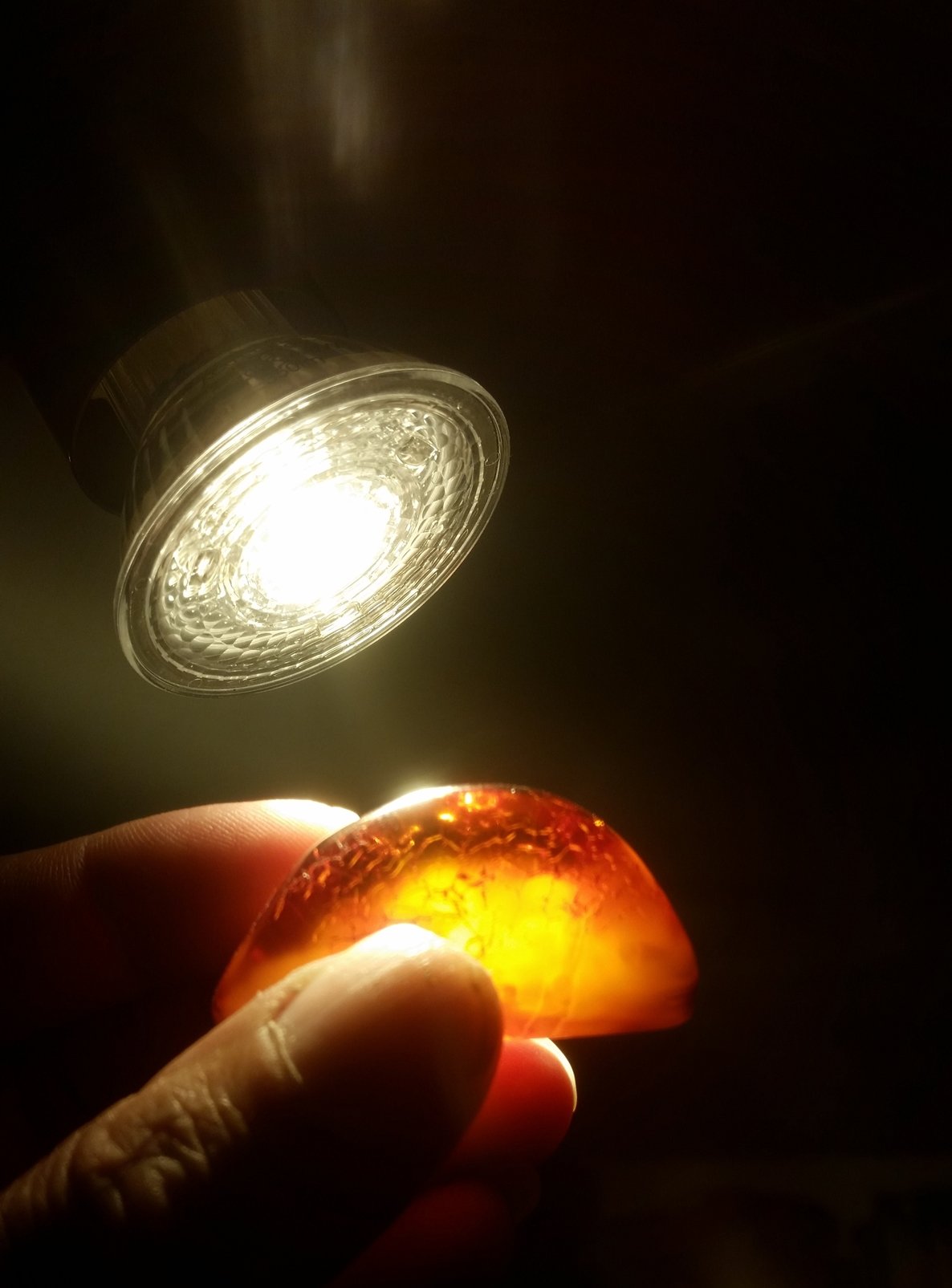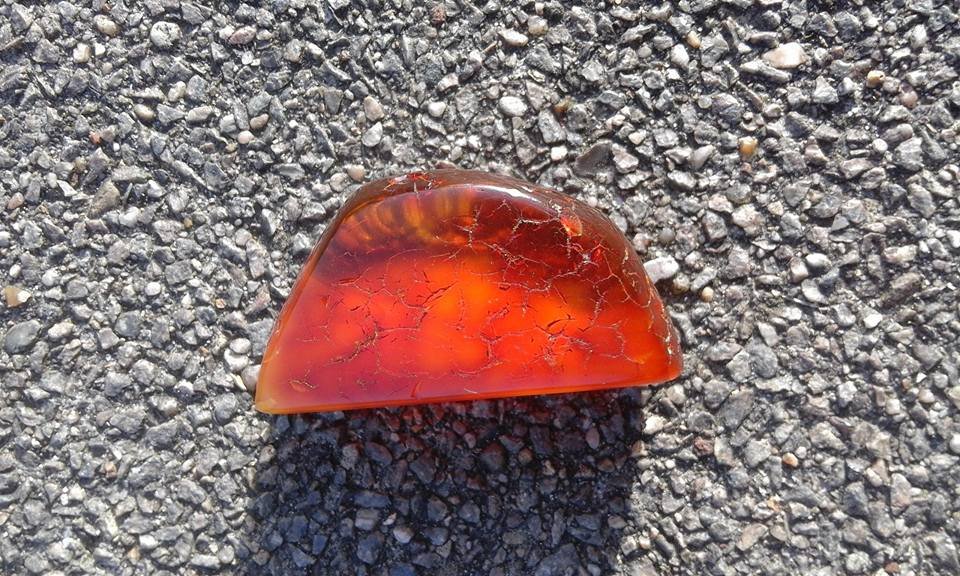 I will go there, again and again, and again, so much fun, being outside, in my element, and there is treasure to find...!
I love my hobby.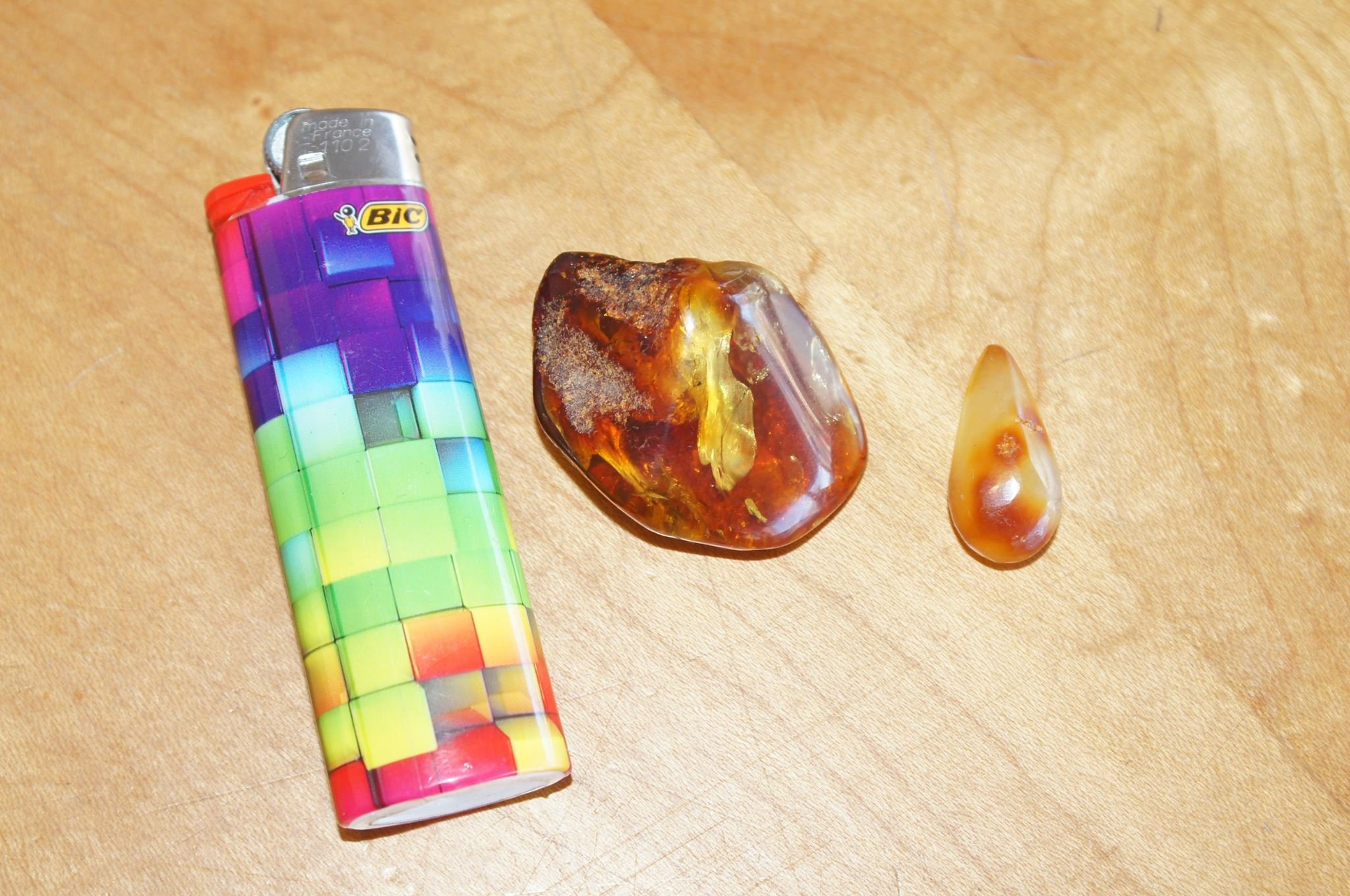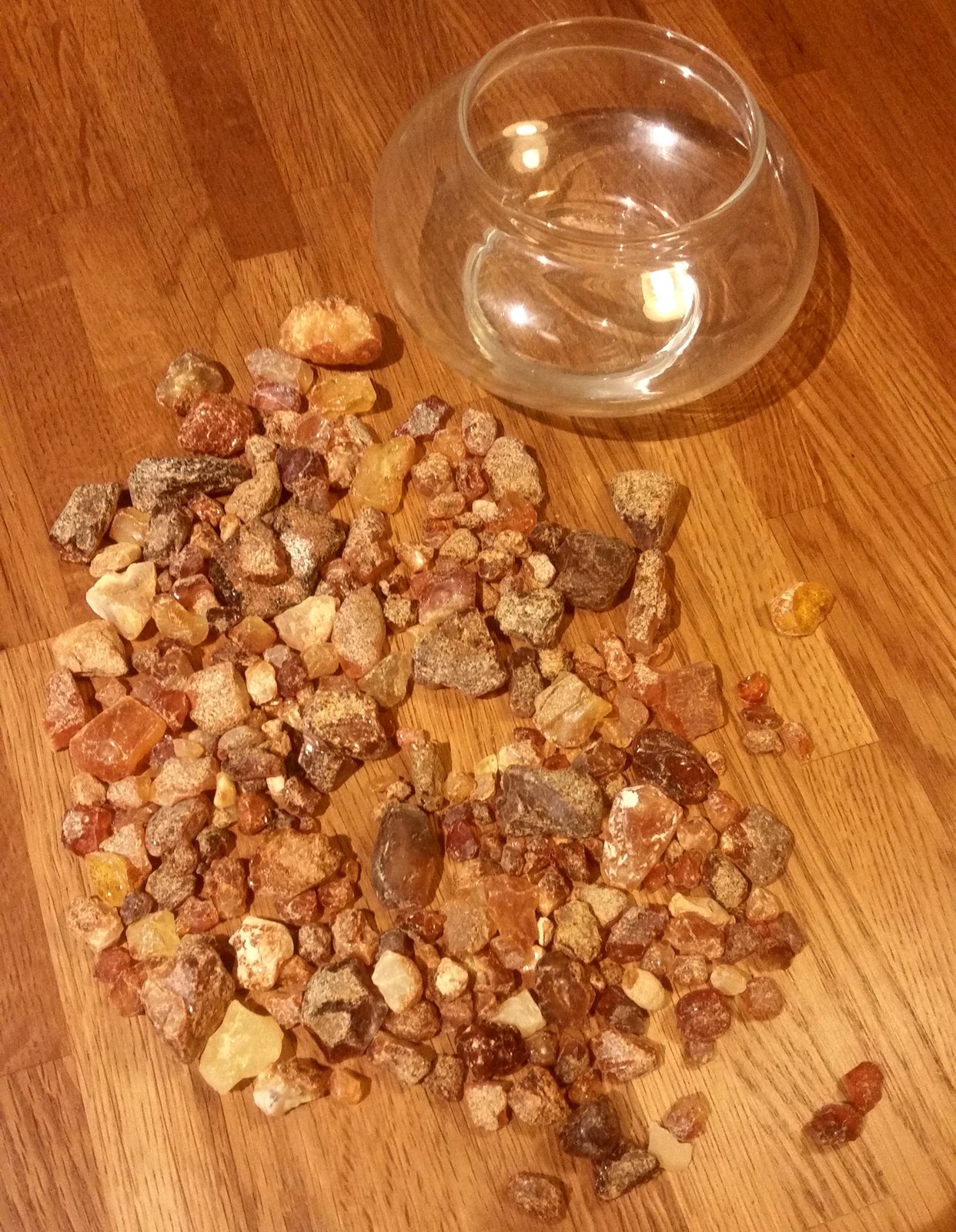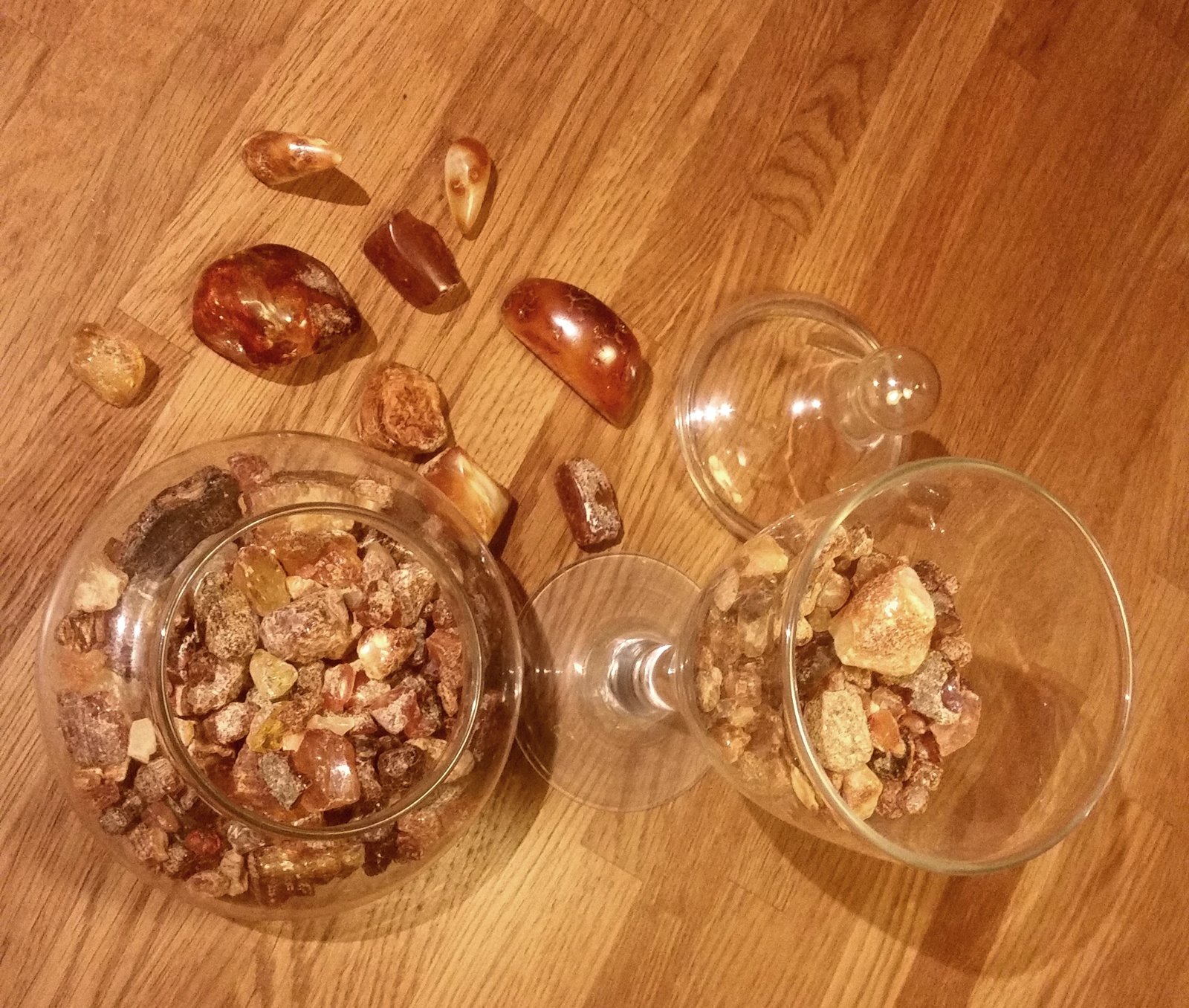 for more of my rockhounding finds, I would like you to join me and go to these links...
https://steemit.com/hobby/@elohibaluk/my-precious
https://steemit.com/hobby/@elohibaluk/unusual-finds
https://steemit.com/hobby/@elohibaluk/mammoth-agate-and-goniatite
https://steemit.com/geology/@elohibaluk/dutch-agate