Recently, I read an article from the Smithsonian with the headline, 131-Year-Old Message in a Bottle Found on Australian Beach, and I was fairly flabbergasted by this. "A bottle out at sea for how long?" It sparked my curiosity and before I knew it, I was digging through a goldmine of information. What originally started out as minor interest, turned into me having a huge appreciation towards a form of communication that has been around for millennia. In pop culture, the message in a bottle is romanticized and used as the basis of a plot for a mystery or love story. In actuality, the message in the bottle was originally used for scientific purposes. The rich history behind it shows an evolution of a form of communication that is continuing to be put to get use until this very day.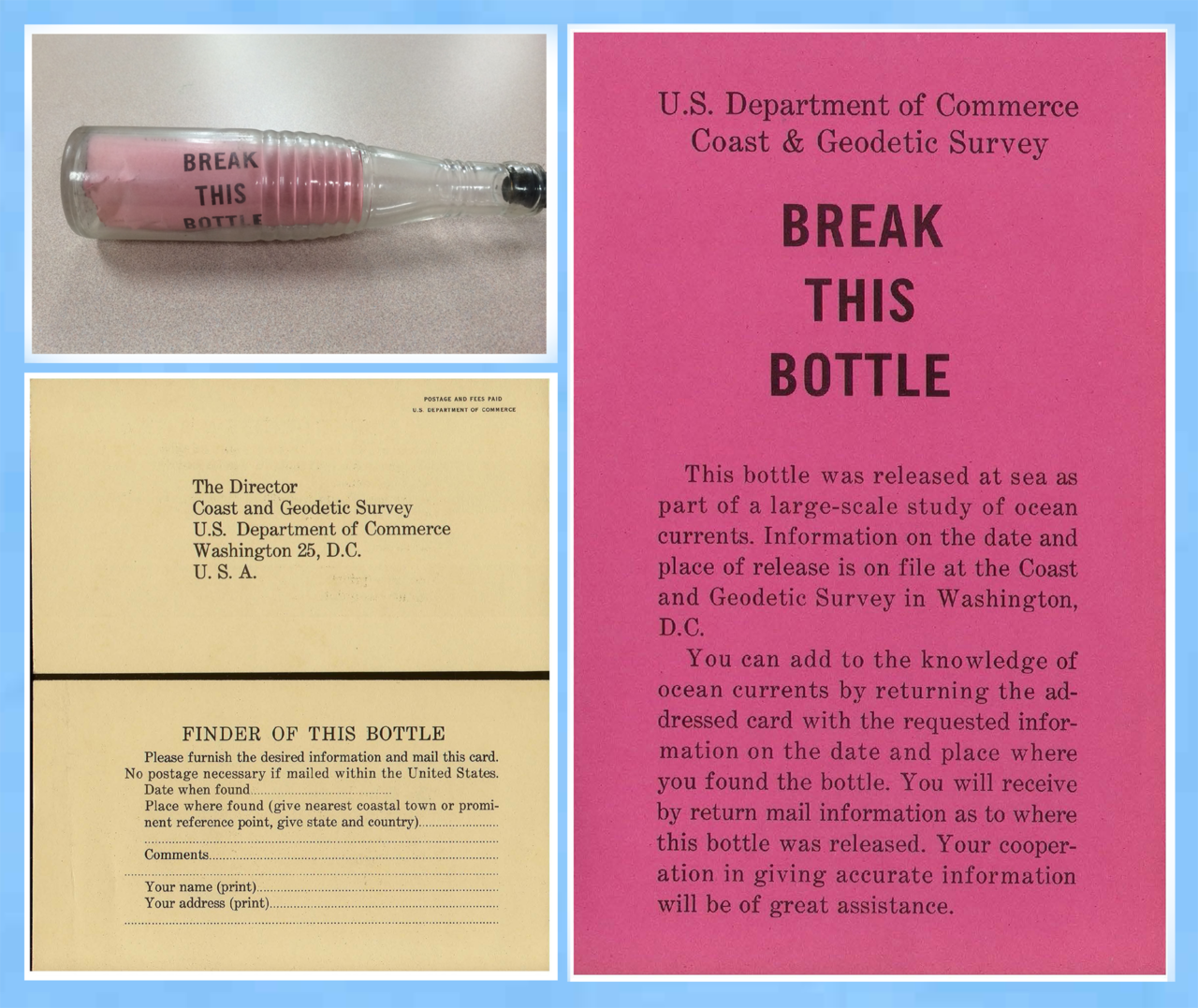 Image Source
Scientifically and historically speaking, the message in a bottle has been often used as a tool to identify water currents in large bodies of water. When used in this manner, they are generally called drift objects or determinate drifters. The first recorded use of this method dates all the way back to 310 B.C. when the Greek philosopher Theophrastus was trying to prove the Mediterranean Sea was formed by the inflowing Atlantic. While there is no historical data suggesting he ever received a response from someone who found one of his bottles on a far away shore, this example does help convey how long this method has been used.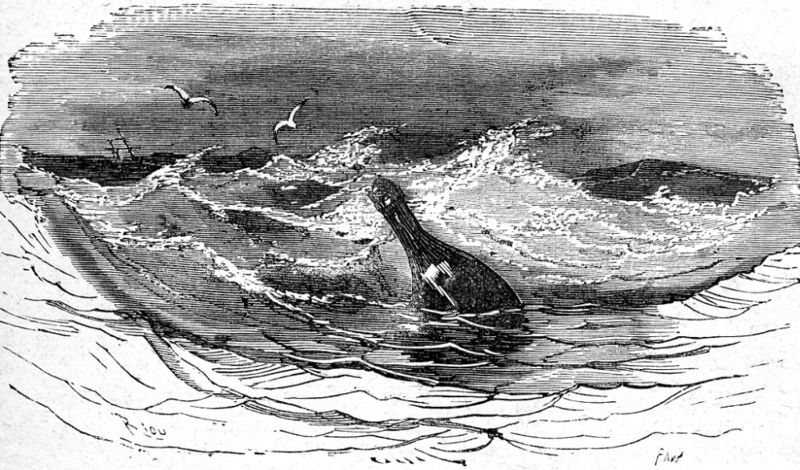 Image Source
In the article I mentioned earlier, the 131-year-old bottle that was recovered in Australia was tossed from a German merchant ship named Paula on June 12, 1886, which was noted by the ship's captain, O. Diekmann. Apparently, through much of the 18th and 19th centuries, German sailors casted a large sum of bottles into the oceans in order to track water currents. On the Paula's voyage through the Indian Ocean, thousands of bottles were thrown overboard. Today, 662 messages have been retrieved from that very experiment. While the bottle thrown from the Paula was in fact old, it isn't the oldest discovered. To date, the oldest bottle ever retrieved was from Chunosuke Matsuyama, who sent a message in 1784 after him and 43 of his shipmates wrecked. The message was eventually found in 1935, meaning it had been out at sea for over a 150 years!
To find a drift bottle of this kind is very rare indeed. This is largely because of the forces of nature at work that sink most bottles. The main reason most bottles sink is because the actual cap of the bottle can wear away, allowing moisture or water to enter the bottle, which destroys the message as a result. Another common issue is that marine organisms can grow on the bottles, causing them to sink. This typically occurs within a eight to ten month window, meaning that if the bottle does not wash ashore within that time frame, there is a good chance the bottle will never be recovered.
With that being said, a very low percentage of bottles (less than 3%) are actually retrieved. This is why ships such as the Paula released thousands of bottles to increase the likelihood of them being found. However, these percentages varied depending on where they were released. In a densely populated area, the percentage goes up a considerable amount (roughly 50%). On the flipside, if the bottles are released in sparsely populated regions, these percentages go down dramatically. Another impressive fact is that these bottles can travel nearly 100 miles a day and have been known to traverse 6000 miles!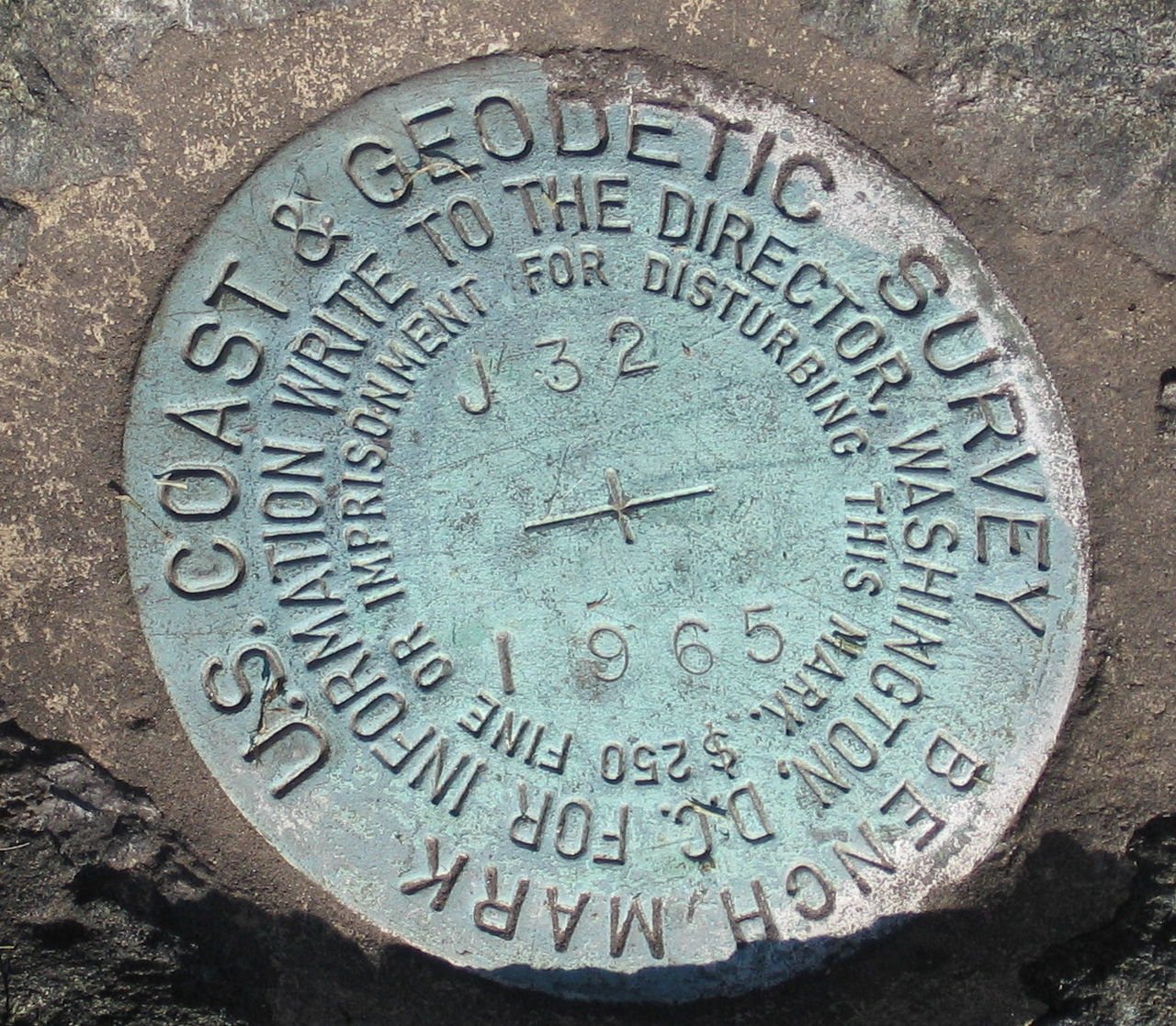 Image Source
Other organizations such as the U.S. National Geodetic Survey (NGS) conducted similar experiments as well in the 19th and 20th centuries. Over that time, the NGS was intertwined with multiple agencies, but in 1970 it was taken under the wing of the National Oceanic and Atmospheric Administration (NOAA) and the United States Department of Commerce, where it remains today. The main goal of the NGS is to define and manage a large scale national coordinate system which lays the groundwork for mapping and charting regions to be used for transportation and communication. The system itself is called the National Spatial Reference System (NSRS), which is "a consistent coordinate system that defines latitude, longitude, height, scale, gravity and orientation throughout the United States." As you can see, the NGS plays an integral role in America's overall infrastructure.
Truthfully, there is almost too much information for me to digest and regurgitate how widespread this system actually is. It would appear the NGS has a plethora of ongoing programs. The next large scale release of datums will be in 2022 and it will be called the North American Terrestrial Reference Frame of 2022 (NATRF2022). It should be noted, the NGS and similar agencies no longer use actual bottles for these purposes. Today, they use biodegradable drift cards and wooden drifters. This is in large part due to an increased awareness of human effects on their surrounding environments.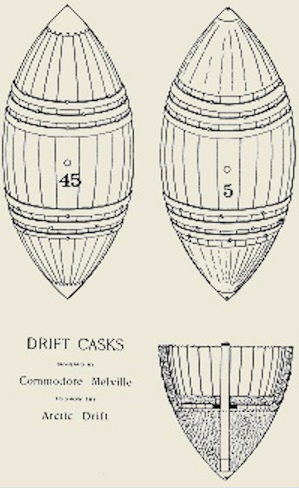 Drifting objects come in all different shapes and sizes. Some are specifically made to traverse the ocean floor, while others are filled with just enough sand to follow the currents below the waters surface and above the ocean floor. They can technically be anything that is able to float, such as a wood block or a cask, which are great to track surface currents caused by wind. Believe it or not, the idea of the message in a bottle has even taken to space! In 1977, the satellite Voyager carried a golden disk with images, sounds, music and our planets coordinates in case another alien race retrieves it outside of our solar system. Personally, I think that was a grave mistake, but maybe we'll start a revolution on a peaceful planet because they heard Chuck Berry's song, Johnny Be Good. No big deal...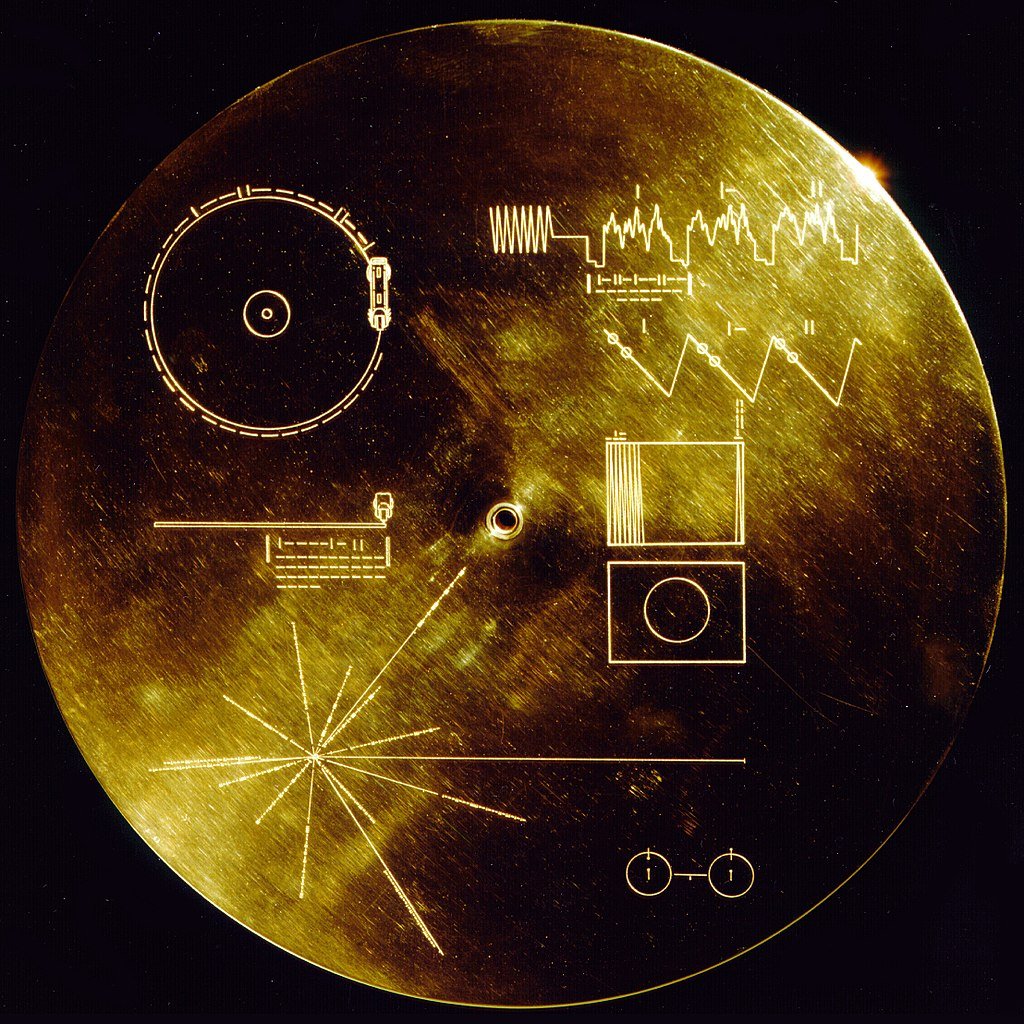 This image displays the Voyager Golden Record, which contains sounds, music, images and coordinates of Earth. Image Source
While the scientific use of drift objets is intriguing, the historical and cultural examples of their use are just as interesting. Whether it was to spread propaganda, finding a pen pal or a last ditch effort to communicate to a loved one before an untimely death, the message in the bottle has served the common citizen in many ways. Here are some of the more noteworthy examples:
In 16th century England, Queen Elizabeth appointed an "Official Uncorker of Bottles," to deter spies or foreign enemies from spreading propaganda along the shores of England. Anyone who opened a bottle other than Uncorker of Bottles would be punished by beheading or hanging. Oddly enough, this story inspired a childrens book written by Robert Kraske called Twelve Million Dollar Note, in 1978.

In 1945, a 21-year-old medical corpsman named Frank Hayostek, wrote a message in an aspirin bottle and tossed it from the ship he was stationed on in the Atlantic Ocean as he was traveling to New York. The message was eventually found by an Irish milkmaid named Breda O'Sullivan on the shores of Ireland. Out of curiosity, she mailed a reply to Frank and the two began a correspondence which gained global notoriety. The media of the time called it the "impossibly romantic story" and the story was even mentioned in Time magazine. The two would eventually meet for a two week stint, but would not fall in love as many had hoped. Both went their separate ways and found partners of their own, which ended their long distance chat.

In 1956, a Swedish sailor named Ake Viking threw a bottle message in the ocean titled " To Someone Beautiful and Far Away," which would eventually be discovered by a 17-year-old Sicilian girl named Paolina. The two eventually met in 1958 and discovered their love for eachother. This story became so popular that nearly 4,000 people attended their wedding!

In 1958, the Dublin based brewery Guiness released 150,000 bottles into the Atlantic Ocean and the Caribbean as a promotional campaign. Many of the bottles were never found, but 80 were discovered on Coats Island in the Hudson Bay of Canada.

In 1979, an American couple released a bottle from their ship that was approaching Hawaii. This bottle would eventually drift all the way to Thailand, where a former South Vietnamese soldier discovered it while fleeing Vietnam's communist regime. The soldier and the American couple would eventually build a correspondence, which as a result, led to the American couple going to U.S. Immigrations to help the soldier obtain refugee status for him and his family. They moved to America in 1985.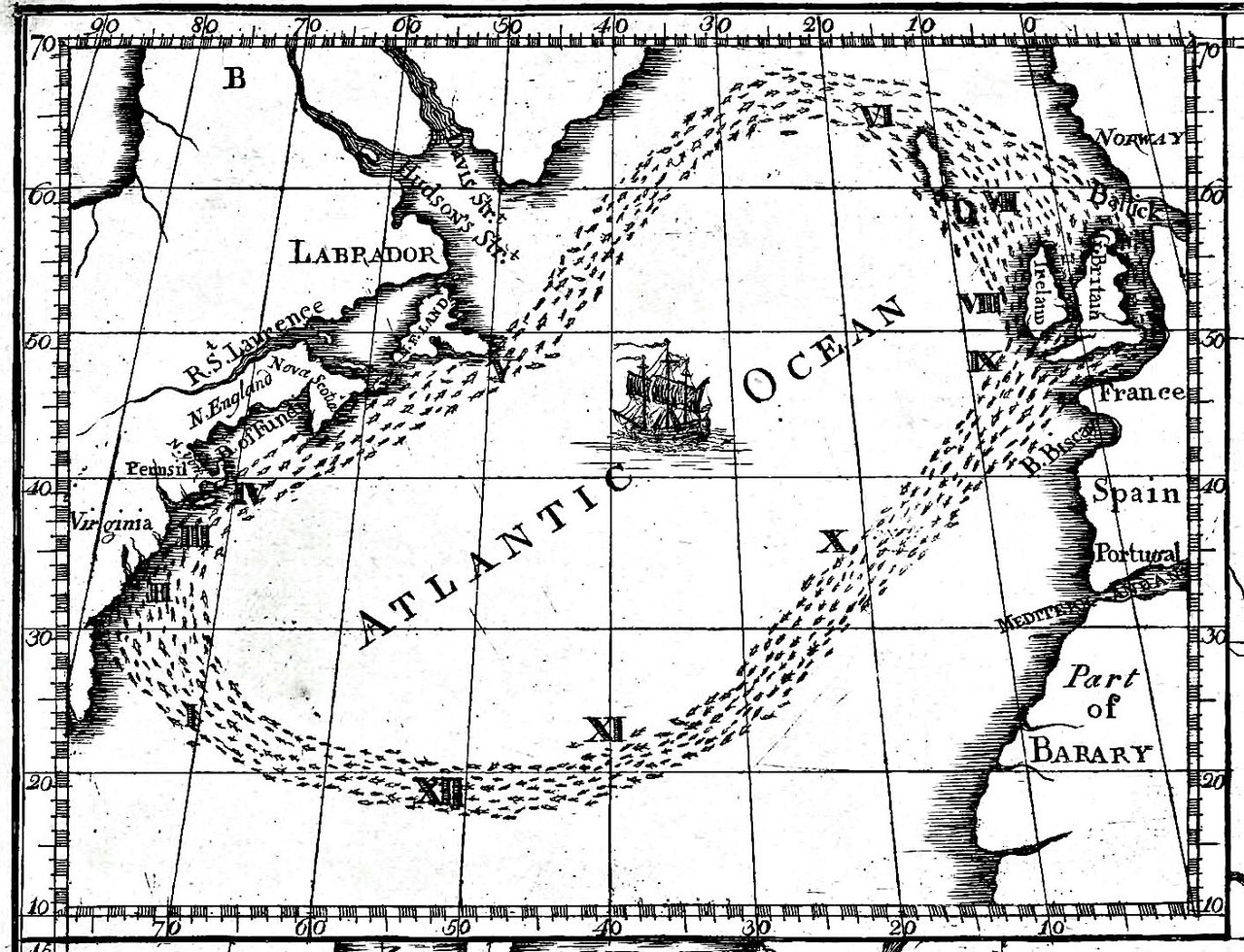 This map illustrates the experiments conducted by none other than the late great Benjamin Franklin during the late 1700's. He was attempting to map the currents of the Atlantic. Image Source
As you can see, the message in the bottle has been used for all sorts of creative purposes. Before I read anything about the rich history behind this form of communication, I only saw it as a novelty act— very similar to tossing a coin in a water fountain. I was delighted to find out that human ingenuity put this rather archaic form of communication to good use. There is truly a ton of information that I could write about regarding drift objects, but that would make this post entirely too long winded. For the most part, I just wanted to share with you how impressed I was by the cultural geographical impact that something so innocent could have. In a future post, I may dive deeper into the scientific side of drift objects, but for now I'll just launch this post off my computer and let it cruise the figurative ocean currents of Steemit.
---
Bibliography:
https://en.wikipedia.org/wiki/Message_in_a_bottle
https://en.wikipedia.org/wiki/U.S._National_Geodetic_Survey
https://en.wikipedia.org/wiki/Environmental_Science_Services_Administration
https://en.wikipedia.org/wiki/Contents_of_the_Voyager_Golden_Record#Music
https://www.smithsonianmag.com/smart-news/131-year-old-message-bottle-found-australian-beach-180968381/
http://nymag.com/news/intelligencer/topic/solo-message-in-a-bottle-2013-7/
---
If you enjoyed reading this post, be sure to give me a follow and check out the rest of my blog. Overall, my blog consists of scientific topics dealing with geology, meteorology, geography, food and history. It's also peppered with a bit of photography and journal entries. The goal of this blog isn't to earn money per se. While that is a nice benefit, I'm more interested in networking, learning, informing and helping the Steemit community grow to new heights. Also, be sure to use the steemstem tag and join @Geopolis if you're a fellow geologist! Thanks for all your support!
---