Through my geological studies and continuing writings on Steemit, there have been certain books, apps and other resources that have helped me along the way. Whether it's a quick refresher on a topic, an app that helps me complete my work or a scholarly article that gives me a new outlook— I find these resources to be invaluable to my progression as an amateur geologist and blogger. In today's post I'll be going over these handy devices that I often refer to in a time of need.
I'd like to mention that due to copyright laws, I was not allowed to use the majority of book covers as part of their description. It's a bit of a nuisance, but I provided links to every product. Enjoy!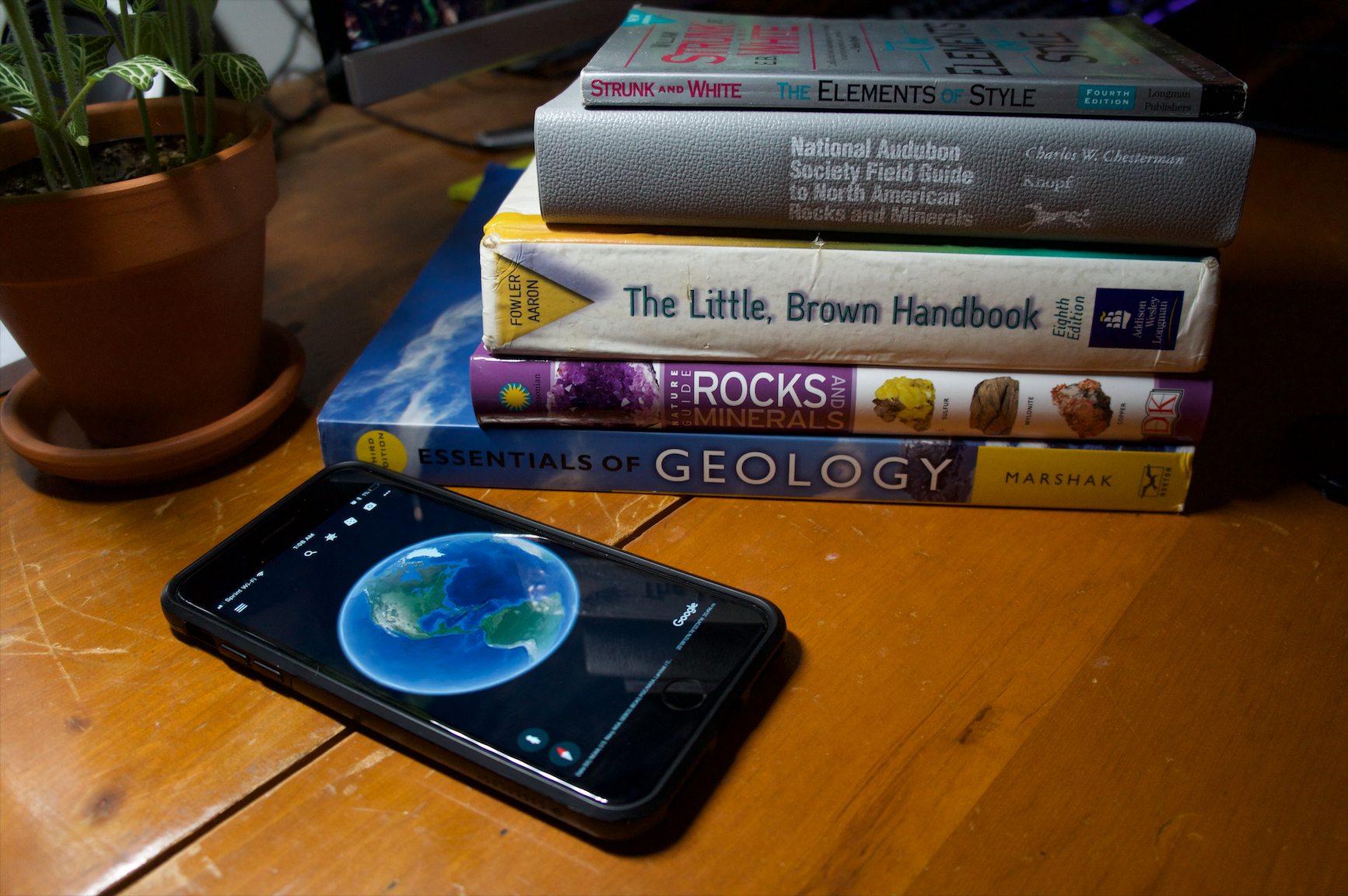 Image Source: This photo was captured by the author of the article.
---
Geology Books for Beginners and Enthusiasts:
Essentials of Geology by Stephen Marshak
From the beginning of my studies until now, this book has proven to be a great resource for general information regarding geology. It is the perfect book for an enthusiast or the amateur geologist who needs a quick refresher on any given topic. It covers everything from plate tectonics, marine topography, minerals, rocks and seismic waves. While this wasn't the book that I used for my intro geology course, I found it to be far clearer and more concise. Currently, I have the 3rd edition, which is mostly due to it being far cheaper in price than newer editions. I've found that newer editions haven't changed enough to justify buying them. All being said, it's a fantastic book and I expect to keep referring to it in the future.
---
Smithsonian Nature Guide: Rocks and Minerals
I find this book to be the beginners or enthusiasts guide to minerals and rocks. With over 700 examples of in-depth descriptions and stunning images, this book is great for identifying rocks and minerals. It also gives brief, yet educational explanations; plus, it lets you know the proper tools for acquiring rock and mineral specimens in the field. Even if you aren't an enthusiast or geologist, it's truly a delightful book to browse through. While this is an entirely capable book for referencing and learning, there is another book I prefer carrying with me when I'm on hikes or surveys.
---
National Audubon Society: Field Guide to North American Rocks and Minerals
This amazing guide provides great pictures, descriptions and in-depth explanations of rocks and minerals. It breaks minerals down into color groups ( green, blue, red, metallic, etc.) which helps you identify rock and mineral specimens while on a hike or a survey. Furthermore, it also provides information such as luster, hardness, cleavage and other data about rocks and minerals. I've always referred to it as the rock or mineral "bible." It also has an identification chart that is super handy that will help you along your studies. An extra benefit of this book is its compact size, which makes it easy to stuff into a backpack so there's really no excuse to not bring it along.
---
Books of Reference for Writing:
The Little, Brown Handbook
If you're feeling a bit iffy about your confidence as a writer or simply need a great source of reference for proper sentence structure, you cannot find a better book. I've had this book next to my side for years and I expect it to remain there for quite some time. It teaches you everything you need to know about the English language. Whether it's how to properly use a comma or to develop critical thinking skills, this book has your back. If you're intending to blog on Steemit as a part-time or full-time gig and need a little help along the way, definitely grab a copy of this book. No matter the edition, new or old, this book is very useful.
---
The Elements of Style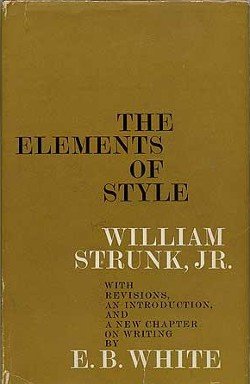 [Image Source]
This little book is the bees knees when it comes to developing a solid writing style. I was first introduced to it as a high schooler and it continues to be a great source of information. While there is some emphasis put on proper sentence structure, the main goal of this book is to strengthen your writing abilities. It's truly a timeless piece of educational literature that even the pros refer to. Not to mention, it's just a great read if you have the time to kill. At a grand total of a 105 pages, it's a short read that packs a punch. This book is without a doubt a very lucrative tool for any blogger.
---
Apps That Rock:
Google Earth Pro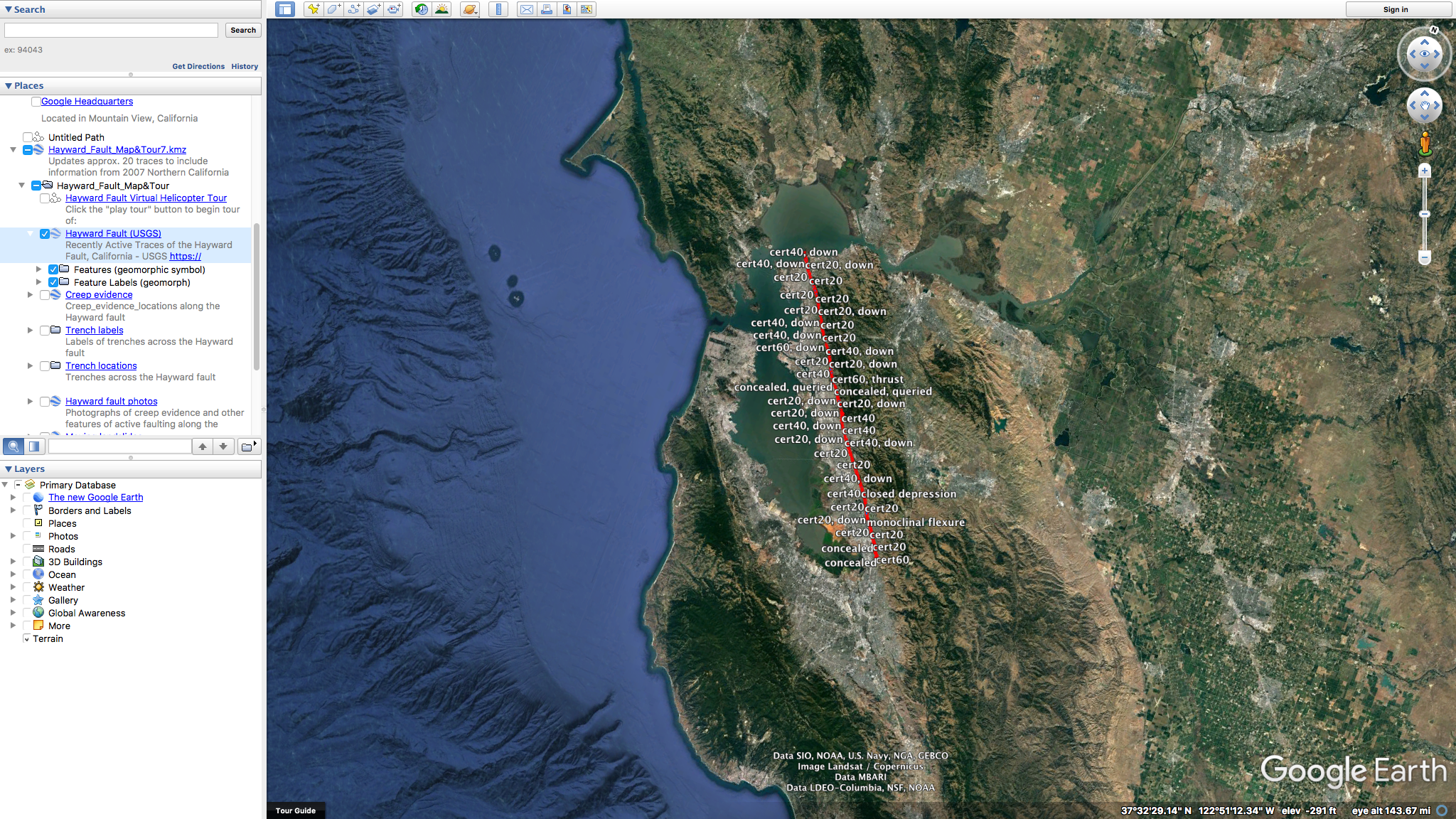 Image Source: Google Earth Pro and author of article.
I'm fairly certain the use of this is app self-explanatory. When I'm looking for sweet geological spots to scope out, this is my go to software. Google Earth Pro provides any geologist with the means to survey land from afar. The ability to lay down markers and draw lines for exact distances makes it the perfect companion for presentations. Even before I became a geologist, I loved using this program. There are plenty of resources on the web that allows you to upload information from other geologists field work. This could be anything from topography to fault line overlays. Another cool feature provided to you is the ability to look at Mars from above!
---
EarthViewer
[Video Source]
This demo was created by the author of this article.
This handy little app with help give you a better perspective of the worlds geology and topography dating all the way back to the Paleozoic Era until the current geological era (Cenozoic Era). I actually found this golden nugget recently, but the information it provides is invaluable. It's free on the Apple App Store, Google Play Store and Chrome Store. I provided a quick video sample below.
Apple App Store
Chrome Store
Google Play Store
---
Smart Geology
[Video Source]
This demo was created by the author of this article.
If you consider yourself to be a minimalist and don't like the extra weight of a book for rock and mineral identification, look no further. The Smart Geology app provides an ample amount of information regarding rocks and minerals. Just like the guides I shared above, this powerful little app provides all of the same information, but it can be fit into your pocket. The best part is that you don't need a signal to use it so it's the perfect companion while hiking or surveying. I've used this app for nearly a year now and while the UI (user interface) could use a facelift, its ability to help you finish the job speaks for itself. It's available on the Apple App Store and the Google Play Store for free. There is an option to upgrade, but it only gets rid of ads and gives you the ability to use the app in multiple languages.
Apple App Store
Google Play Store
---
GeoCompass 2 – Geologist's Compass
If you're like me, you don't have the money laying around to pick up an expensive geological compass. While nothing can really measure up to a physical compass, the GeoCompass app does a great job in the field. Just like your typical compass, it helps measure strike, dip, azimuth and dip direction. It also gives you the ability to map the location in which the measurements were taken. Furthermore, this app is extremely educational because it can teach you how to properly take these measurements on an actual compass! This app will cost you $2.99 and it's only available on the Apple App Store. I've been trying to find similar apps, but this would appear to be the only one for now.
---
Other Viable Sources of Information:
The Geological Society of America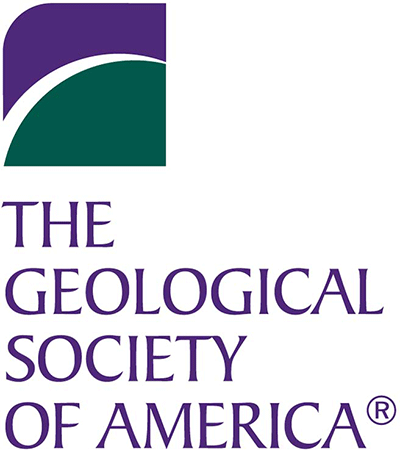 [Image Source]
While the fees are fairly steep, the scholarly articles and other information available is irreplaceable. You can be apart of any geological division you'd like (archaeological, energy, environment, engineering, physics, history, etc.) which makes it perfect for those that have a specific geological interest. What's even more neat, is the fact you can actually contribute to the journals! What are you waiting for? Get out there and contribute!
---
Wikipedia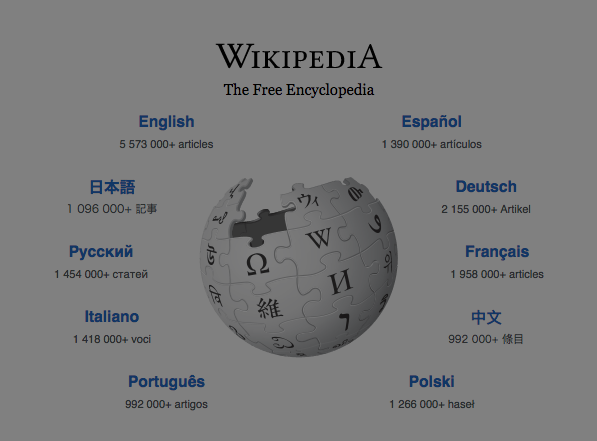 [Image Source]
When I was younger, most professors would have told you to stay far away from Wikipedia. As time has progressed, many teachers have warmed up to the online encyclopedia. That's not to say you can write an entire essay referencing only Wiki sources, but it's a solid starting point when researching new topics you may not understand thoroughly. It goes without saying that it's by far the most utilized encyclopedia on the planet and has helped potentially billions of people broaden their minds.
---
Well, that about sums it up. I'm sure there are other great sources for geological information, but these are my go to resources. I just figured I'd share it with the Steemit community. If you know of any other sources, you're more than welcome to share them in the comment section below. Thanks in advance!
---
Bibliography: All sources have been linked in the article. I wanted to make this post as straight forward as possible!
---
If you enjoyed reading this post, be sure to give me a follow and check out the rest of my blog. Overall, my blog consists of scientific topics dealing with geology, meteorology, geography, food and history. The goal of this blog isn't to earn money per se. While that is a nice benefit, I'm more interested in networking, learning, informing and helping the Steemit community grow to new heights. Thanks for all your support!
---