I recently stumbled across this very cool part of drill core while doing some rudimentary core logging.
This part is made up of a 4-5 m wide dike of soft, green serpentine.
It is obviously ancient remains of some kind of deep ultramafic intrusion. Quite common in this region.
The age of this intrusion is quite likely 1 billion years ++. In other words it was already old when the first dinosaurs roamed the earth.
The unusual aspect of this dike is the large and well formed magnetite crystals, looking like black diamonds.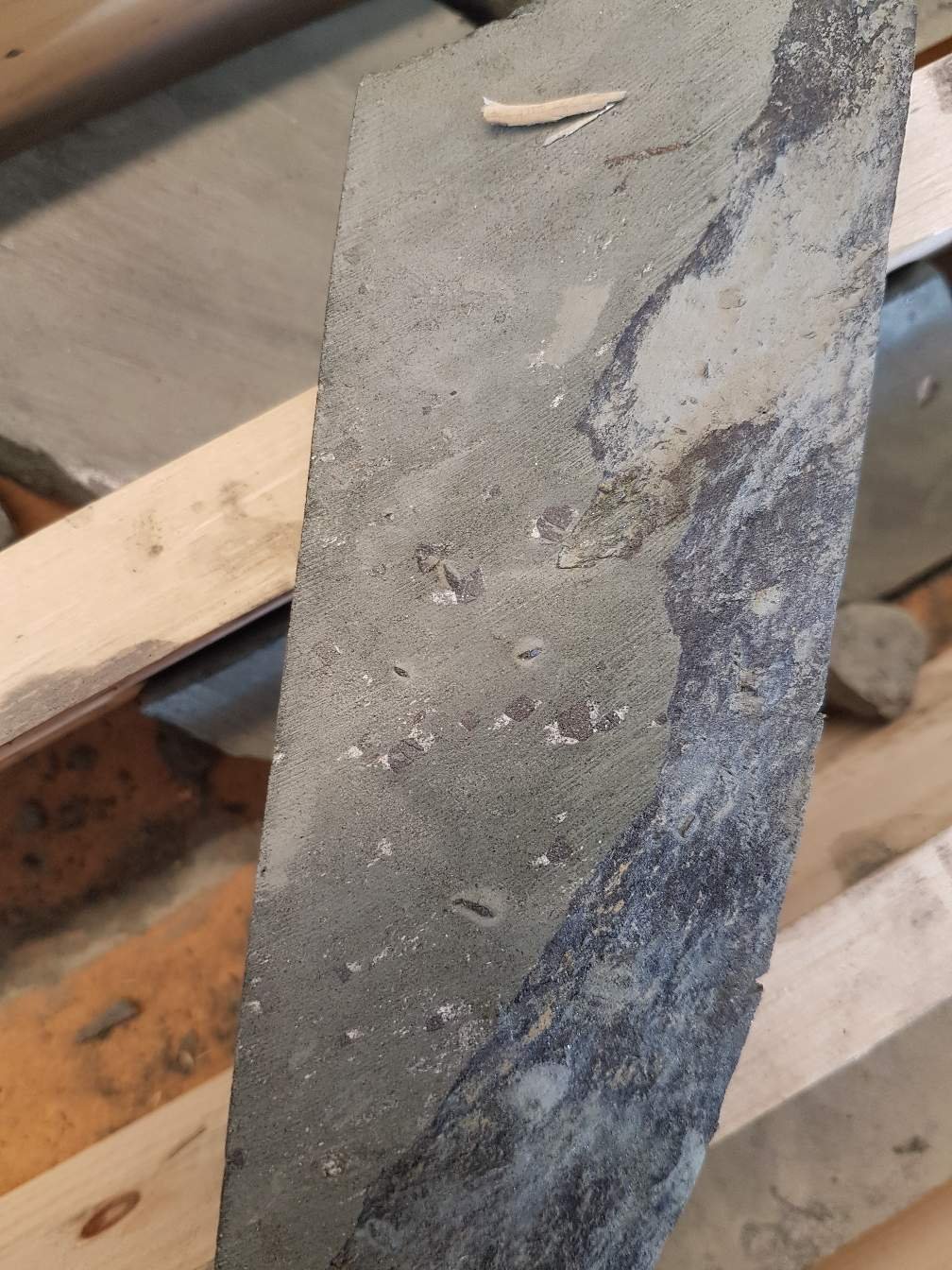 Posted using Partiko Android