The allure of walking down a somewhat shady alley in order to get to your bar destination will appeal to some in order to make them feel as though they have arrived at a special destination and if that sounds like you then you well then.... you will love Fubar.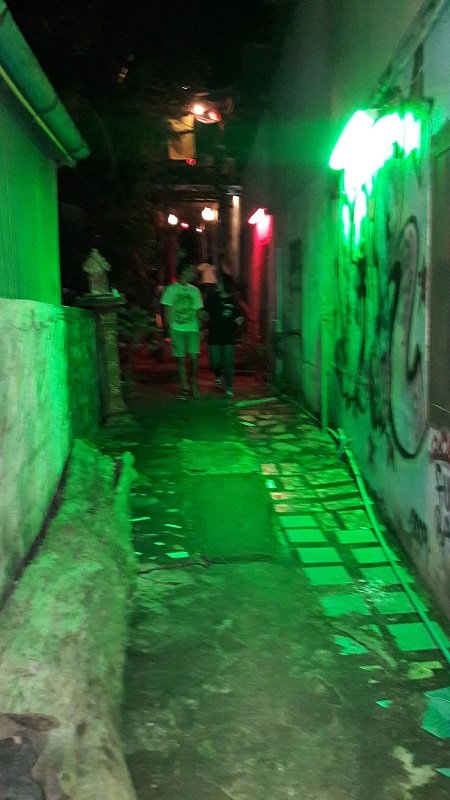 You will likely hear the reggae-themed music a bit before you arrive at your destination at this local favorite in the Krabi community. Fubar has been around since long before I was, which dates it at prior to at least 2004. I saw the owner "Wood" tonight and asked him how long he has been open and I dont know if he honestly doesn't know or if he just doesn't like me but he said "I don't remember." It has been a long time and for good reasons.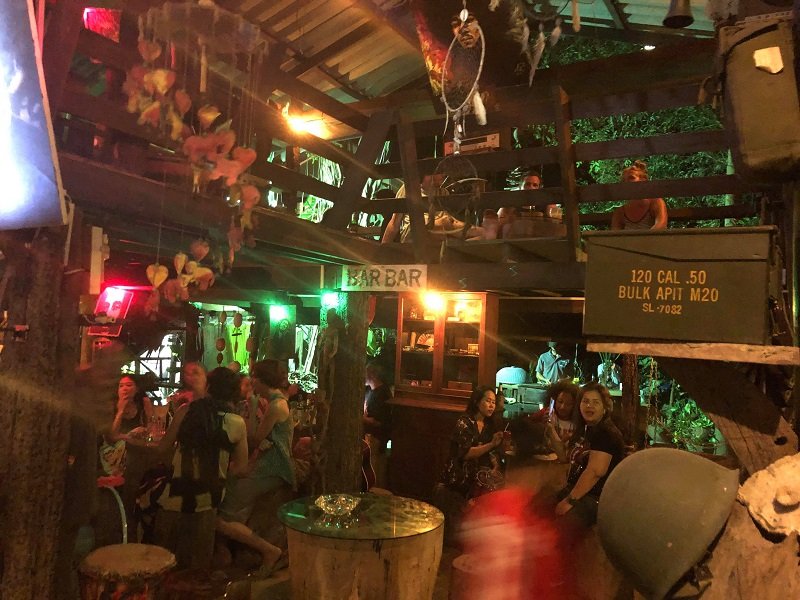 This quaint and wooden establishment is situated behind most of the businesses in Krabi-town because it is one of the few remaining wooden buildings in the otherwise cement-dominated landscape of the modernized town and just a few moments inside of Fubar will give you a glimpse into what life was like in this town 20 years ago.
I quite like going here because it kind of reminds me of what life was like when i first came here. The people are friendly and you will be treated like a local if you just sit down and have a drink in this very small but very friendly establishment. They have live music on a regular basis and you never really know what you are going to get as most of the musicians they have here don't really book their spots before deciding to play.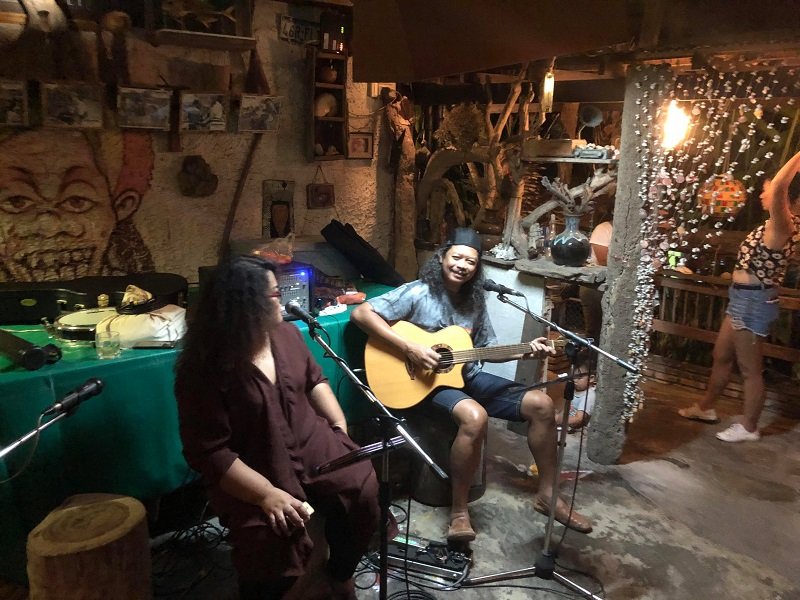 Tonight we were treated to these two, who just blew me away with their ability as a duo. When i first walked in the door I heard her voice and thought to myself "Oh she sounds lik Norah Jones" and then the next song they played was a Norah Jones song... she nailed it.
All at a REASONABLE VOLUME
The drink prices are standard: 50 Baht for a small beer and around 100B for a cocktail. I was there for several house and ended up with a bill that was around 300 Baht (around $10.)
They also have a picture of what I have to believe was meant to be Bob Marley but actually looks like Colin Kaepernick.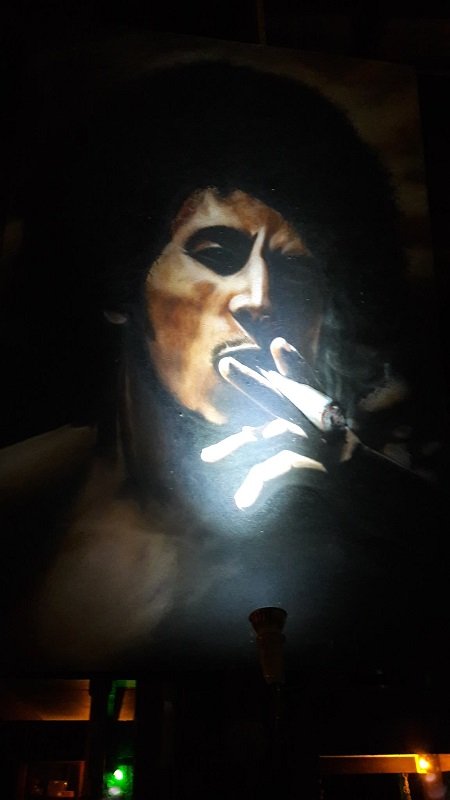 This business is easy to find if you are in Krabi-town and they are open when they feel like it (seriously.) This is normally from 8pm to 12pm
It comes highly recommended by this guy and I also took all the super-professional-looking photos.