I truly believe that the death of actual journalism happened a long time before Trump was elected president. I feel as though this can be traced all the way back to 1980 and it of course began with CNN. CNN was the first 24-hours news station but since most people didn't even have cable until the 90's it didn't really take hold until the turn of the millennium. Prior to that people waiting for the 6 o'clock news or whatever time of day it was and maybe there was a morning news station also. The stories tended to be very short and since there was not time for pundits, the stations tended to focus on facts rather than opinions (imagine that! Factual news coverage! WOW!) There were radio stations dedicated to news decades prior to this but they generally only operated during daytime hours.
Anyway, that is another story. As if CNN didn't have enough eye-rolling moments as of late this is an actual headline that they pushed out as news recently.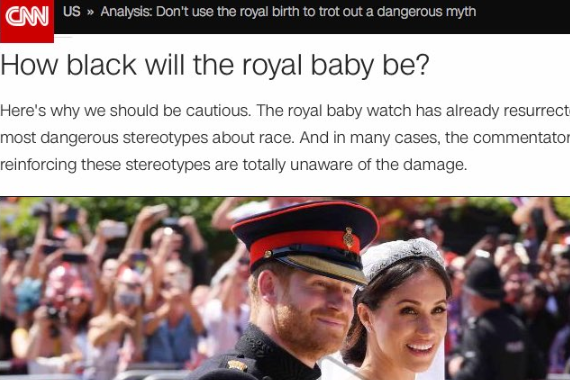 source
I believe that CNN in fact does use race as a method of pushing news stories on a regular basis. It is one of their mainstays. Everything is racist in one fashion or another. Even anti-racism groups have accused one another of being racist and so forth in their effort to out-virtue-signal one another. CNN is not the only guilty party in this: I think that all news stations are guilty of crap like this at one point or another for one simple reason: There isn't enough actual news to talk about 24-hours a day.
This garbage is unforgivable though.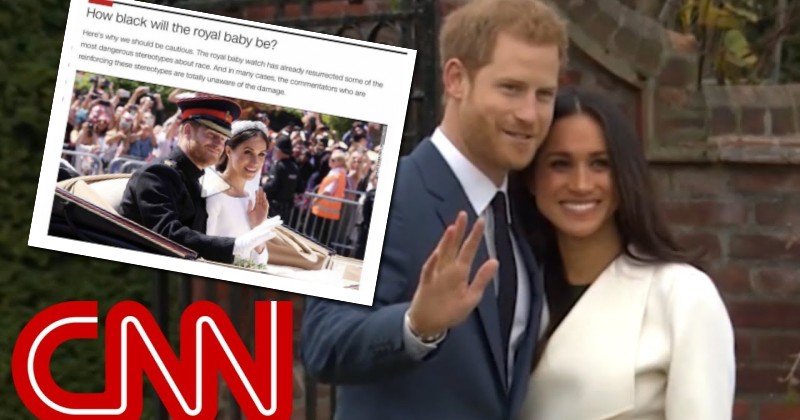 source
Does anyone at CNN actually feel that this is an appropriate thing to be discussing? I realize that the U.K. has an extremely liberal policy on what you can and can not say about the Royal Family but I will say this: isn't there a certain standard of decency that should..... ok never mind, it is the MSM we are talking about, they have no decency.
I didn't read the article. I don't need to. I haven't read it or any other CNN news story in many years (the same can be said for every other mass media outlet also) but is this how starved we have become for actual news stories? Is this something that anyone actually wants to know and if there are people that actually want to know... what friggin difference does it make?
CNN has seen declining viewership, all 24-hour news stations have seen the same because people are no longer staring at TV's to get news and most people don't trust the big networks anymore. However, CNN has seen losses of viewership at a rate much higher than the other major stations like Fox and MSNBC. They recently laid off 100 workers and there are talks of letting even more go. Although I believe they are already basically a tabloid in the news world, I think that this story is going to come back to bite them in the butt. I certainly hope that it does because this is not news... it is insulting and stupid.
I would imagine that none of the people inside Steemit depend on the MSM for their news and this is probably a very very good thing.