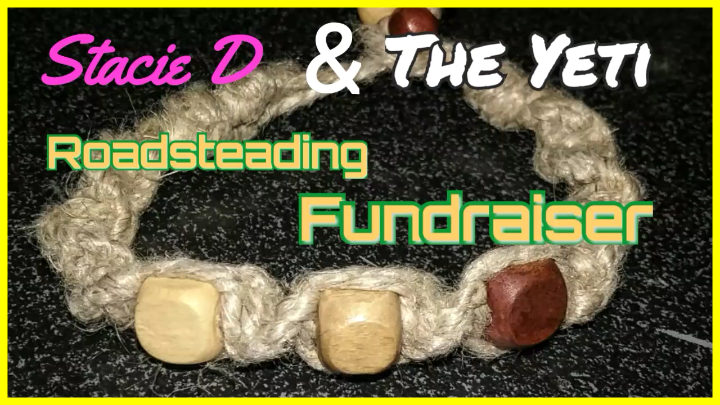 Pour yourself a cup of coffee and pull up a chair. Let me tell you a tale of adventure and obedience. The tale is about a beautiful gypsy woman and her larger than life counter part. Perhaps you've heard this story? The story of Stacie D & The Yeti?
---
---
Not long ago Stacie D and I were in the corporate world and living the city life. We had a nice house on the edge of town, and library within walking distance. To many it would seem ideal, but to us it was just the beginning.
We would often pray about the direction of our lives. What we were to do. Where we were to live. People we were supposed to meet. One day the word came. We felt the Lord lead us to sell our home and move to another state.
That new state was Missouri. Deep in the heart of the Ozark mountains. That small property in the woods came with many new situations. We built our own home with our own hands. We raised our own animals. We built and maintained a 45' x 60' deep mulched garden. We started a small business working on our homestead. As a family we cut and sold firewood. I also did carpentry work locally. I began to craft and sell handmade knives via the internet.
After four and a half years of this we were beginning to feel like we were thriving. The knowledge of self reliance was flowing, and big things were beginning. That is when it happened. We felt the urge to pray. The feeling is indescribable. The feeling that something bigger was coming. We knew change was coming, but had not idea how major it would be.
In a whirl wind of excitement we began to pray about the what, when, and where of our lives. It was also about this time that we met @steemcafe and began to develop the idea of Global Homestead Collective. A community of self reliant individuals sharing their knowledge and encouraging each other to succeed.
The answer finally came one day while resting from a small injury. I was laying on a heating pad, nursing some ribs that were popped out. I was in pain and had major stomach discomfort. While laying on my bed, on the heating pad and listening to 432hz music, my prayers were clear. I prayed for a simple answer to what, and where we should do and be. It came....
Sell the house and hit the road full time
---
This was a mind blowing idea, and I wrestled with this for nearly an hour. I prayed and thought, thought and prayed. Finally, I said..."Yes Lord, I'll do it". Immediately both ribs popped into place and my stomach settled. Just like that we had a plan. Sell the house and hit the road.
Over time we continued to pray about what "on the road" looked like. What were we supposed to experience or do. Should we have a goal or just go?!!
There are layers to what we discovered. The idea was to take the family to experience God's creation. Giant Redwoods, beaches, canyons, deserts, and mountains. To really see the earth that we all share. To go with this was the idea of meeting people. To meet other Steem users, and meet other homesteaders. We hope to grow and secure the Global Homestead Collective community while we develop a web site and prepare for an SMT.
Having several directions and a will to push on...we did it. We are still in the process of selling our homestead, and took what we can to start our adventure. It has a whole new experience, to say the least. We are nearly 11,000 miles into the adventure, and have no idea about an end date ( have been praying through it!).
I work each day online. Navigating multiple platforms and connecting with others. Stacie D is in the process of writing a book about our adventure, and has just acquired a laptop to make it happen. The goal is to make big things happen. To write a book, to be on stage at homestead conferences, to meet many many people, and to show our family God's creation. As you can see through my posts, things are happening.....here is the facts.....it all takes money. We camp for free and only spend money on food, laundry, and fuel, but it all has a limit.
I know that things will continue to move forward, and I want to do my part. We have had no luck with things like fundition, so I am doing this direct.
We are raising awareness for donations toward our adventure. In the world that we live in, we know that generosity is everywhere, we just have to say something. We don't have a definate dollar amount in mind because we never really know how each day will go. It is also up to the individual to give as they feel led. Any bit helps.
Here is the second part....
I am selling gypsy jewelry! That's right. I am not the type of person to just ask for something without trying to do my part. For those that would like something to show for their investment, I am making braided hemp and wooden bead bracelets.
I am selling bracelets for $15 (free shipping) in the CONUS and plus shipping anywhere else. Please let me know if you would like to order!
---
---
For all donations
PayPal: This is the preferred method! If you would like to send via paypal please let's be in contact.
BTC Wallet:
37tW3npur1uwqEHyB67ui88QmoM4EJaUkw
ETH Wallet:
0x6E073a86aa719Bb32d8809ae0B398794f21b36ba
Bracelet made for @snook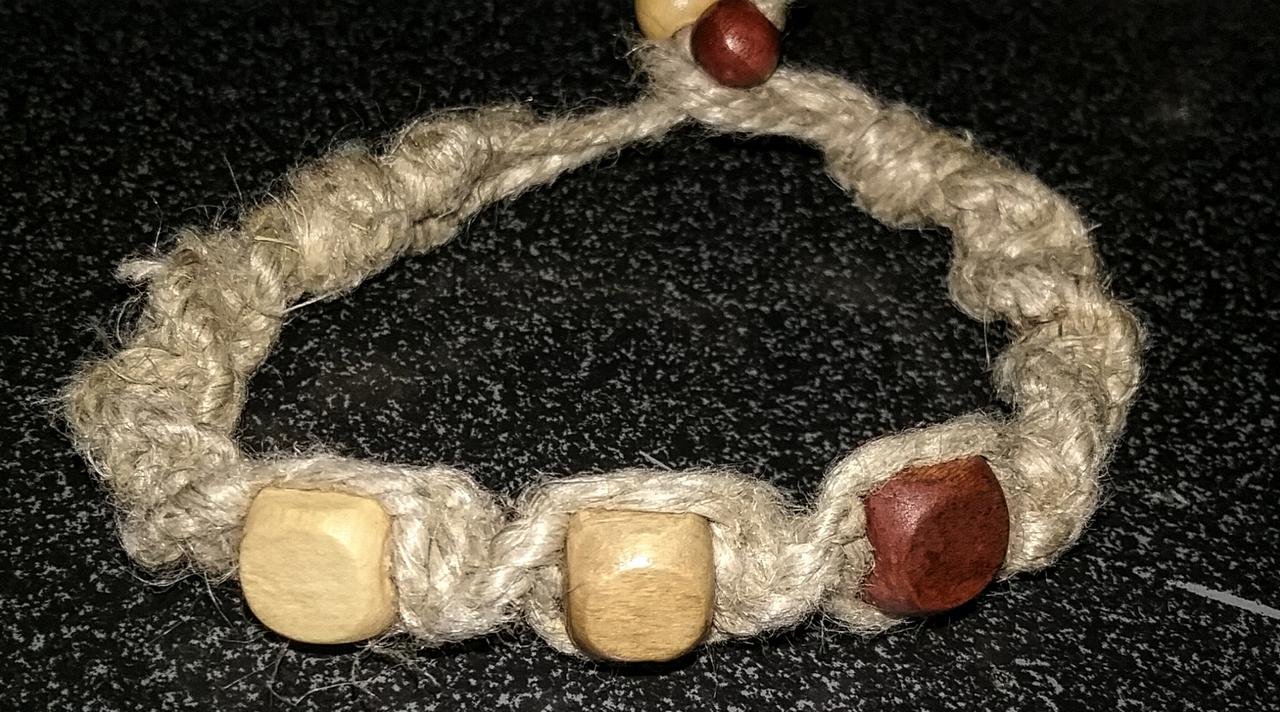 A necklace to show braids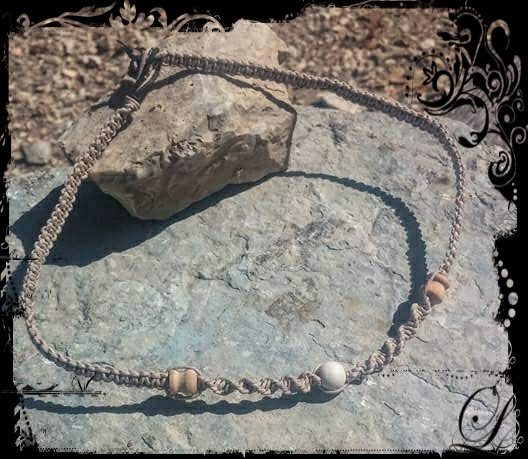 Thank you all for reading this far, and we look forward to connecting with you all!
If you would please RESTEEM this post we would appreciate it. Be well.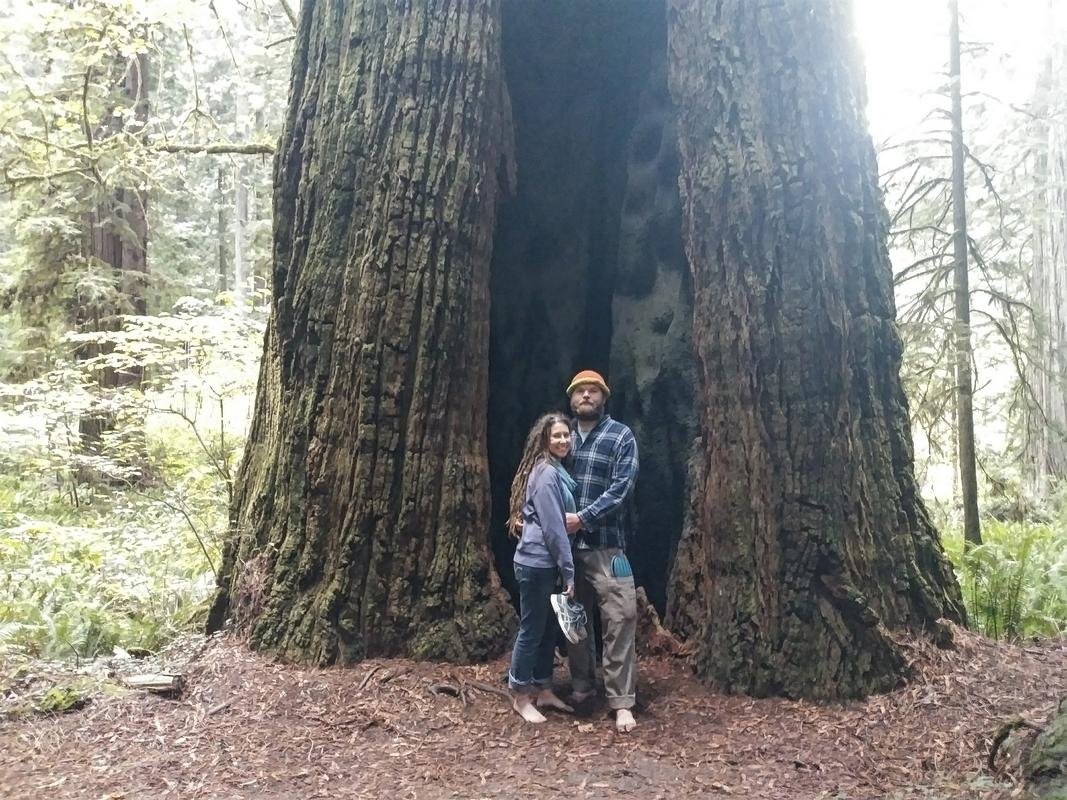 Join Us On Discord