I have received a picture from Veronica just a few hours ago. The special gift from @SchoolForSDG4 now in her working desk in her UK office and she will like to take coffee with it. A couple of days ago, she visited our school last week to donate a printer for us. I was happy to arrange a gift for him. I was not able to take a picture but now you can see how lovely it is.
The coffee cup has a picture of Veronica and her colleague with us. It was school backpacks allocation program at school. We were lucky to have them in the program.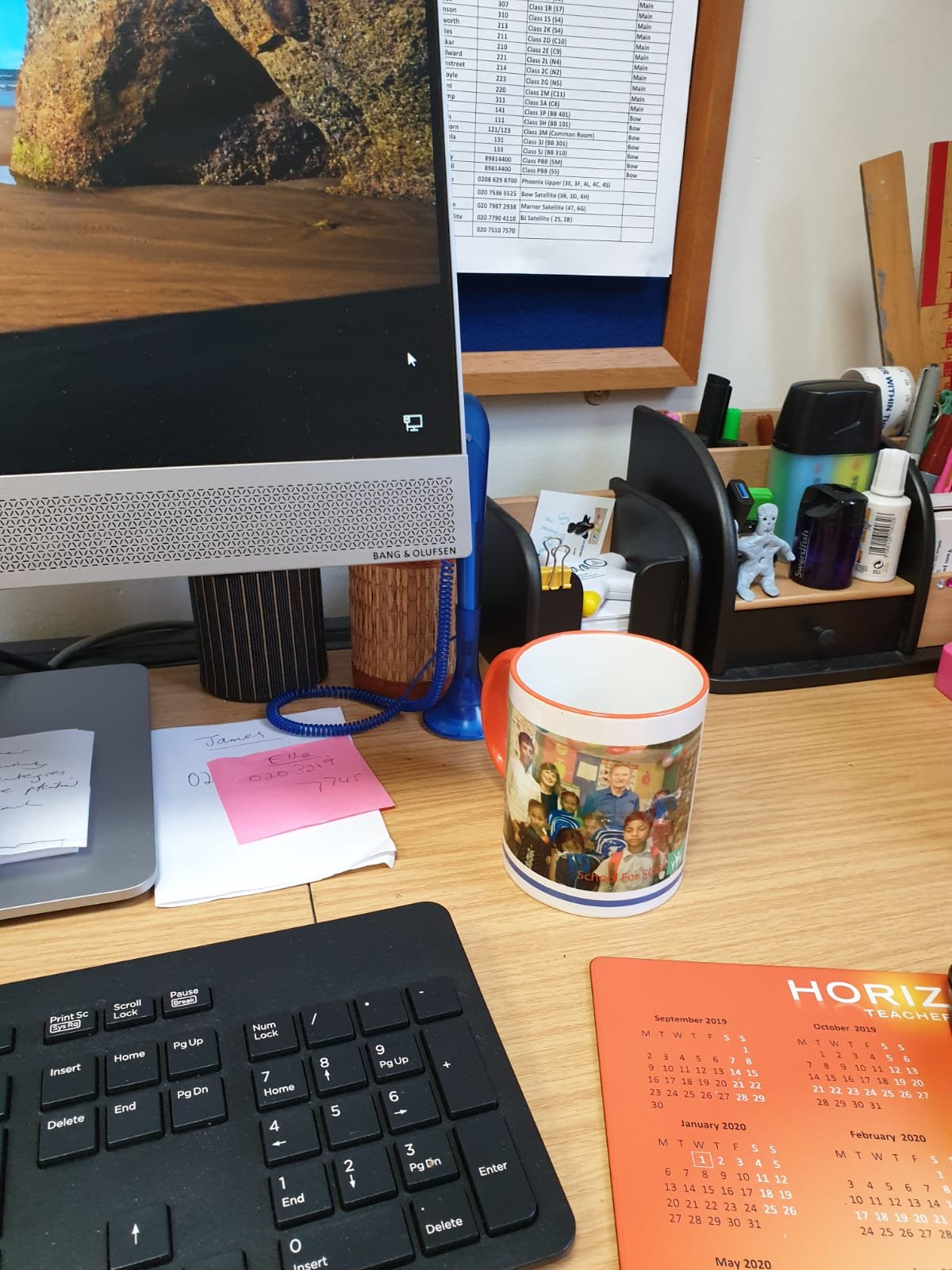 On the other side of the cup, there is Bangladesh's National Flag and a wish of thank you for visiting @SchoolForSDG4. I am sure she liked it. I am happy at least the cup is now in the UK and in use by her at her office. I hope Stewart is also using his gift at his desk. It is so nice feeling for me. She mentioned that she will say these are her children and it is her school when she will take coffee. She will come to Banglaesh in October again. If anyone wants to send anything from the UK with her, I think I can tell her. But not sure if it will be possible for her or not. I might have to ask her.
Have a nice day!
How you can support projects around the globe? Read more about @Socialbot and chat with me on discord azizbd# 2850 . I am so excited that the project is growing and the delegation to @SchoolForSDG4 is also growing.
1000SP, 2000SP, 3000SP, 5000SP, 10000 SP.
As a buyer of @SocialBot, You also part of the impact. I would like to connect both delegators and vote buyers with a community in needs.
Right now we have 14700 SP and we need more delegators. Check out the delegators payment from @Socialbot.pay
N.B: By upvoting this post you are supporting me @Azizbd personally, not my charity @SchoolForSDG4
Please contact me @Azizbd for any information https://steem.chat/direct/azizbd .
---
Adsactly is a Autonomous Decentralized Society Acting Cooperatively to Leverage You.
|| Discord ||