How to acquire and play with your Gina bot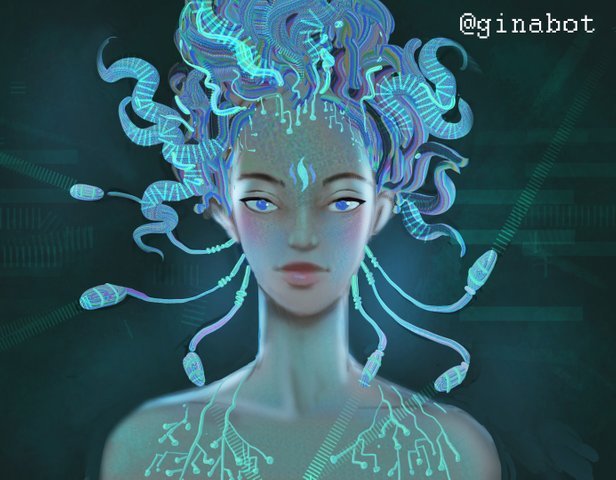 Source
---
I was one of the last people to the @ginabot craze it seemed. I have been using https://www.steemworld.org/@dynamicgreentk to monitor my Steemit account activity for quite a while now with no real issues so my need for Gina wasn't apparent until I decided to try it out for my discord server. Now thanks to @nikema and @richardcrill my interests had been sparked and after keeping my eye out for her I decided to try her out. Neander-squirrel on the minnow power discord, a discord made for the @ginabot and to provide help it seems for her, gave me the opportunity to try her out in my server the Dynamic Steemians. She is still in beta so he had to give me basic disclaimers first before aquiring the invite link. Most importantly she did not need admin access, which I loved.
Having a Gina really changed my discord and Steemit experience for the best! Although she did tie me down to discord in ways, as her direct messages are how she communicates all your desired Steemit account activity with you.
---
Aquiring a Gina bot
---
First, you must go and join the @ginabot discord called 'minnow power'. Once there the 'registration' channel is where you want to go first.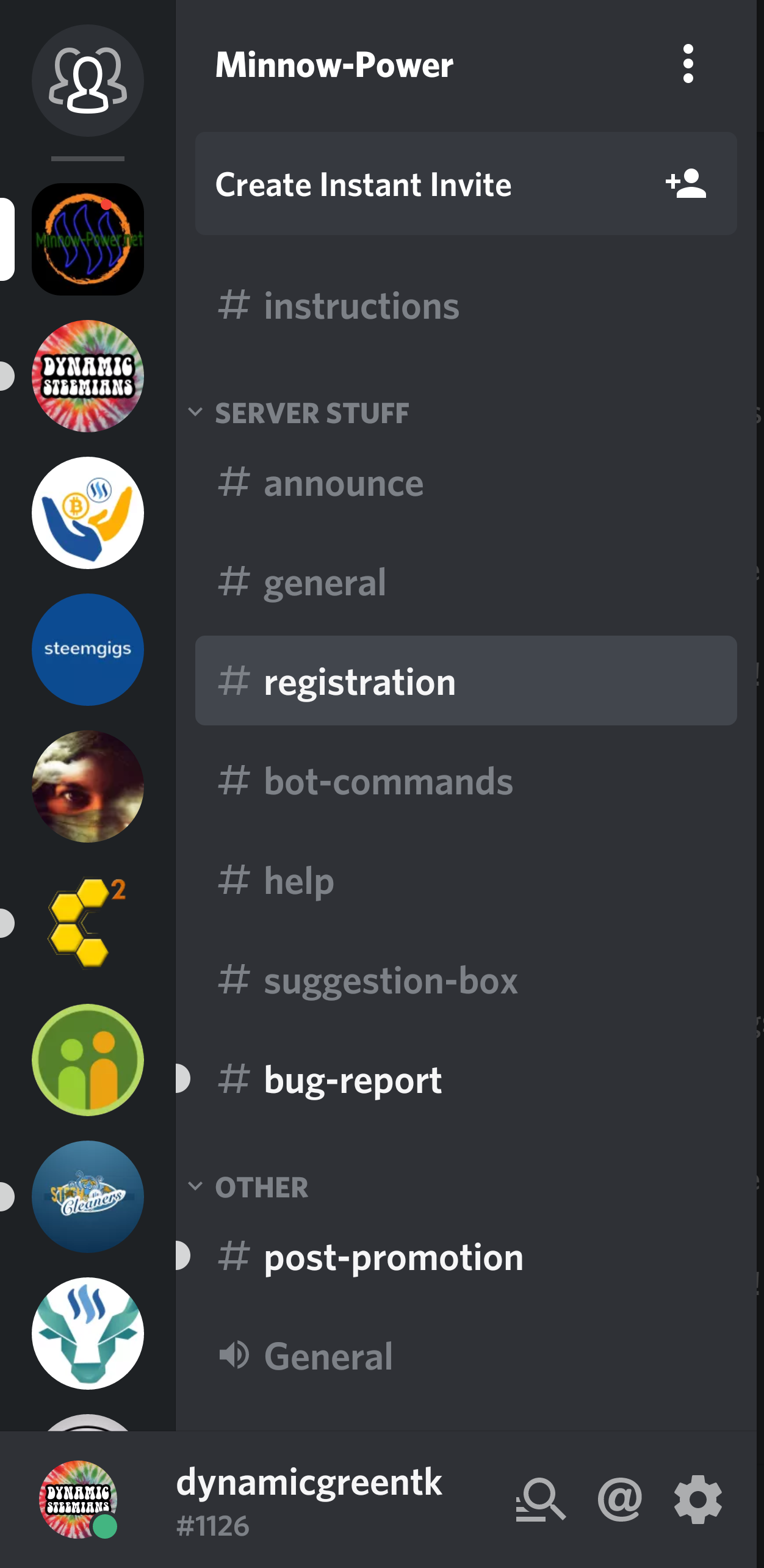 Once there you simply type ..reg @yoursteemitusername
Now if you are a member of a discord server with @ginabot already there, typically all you need to do is type in the command, ..reg and that will prompt gina to message you directly requesting a 0.001 steem/sbd transfer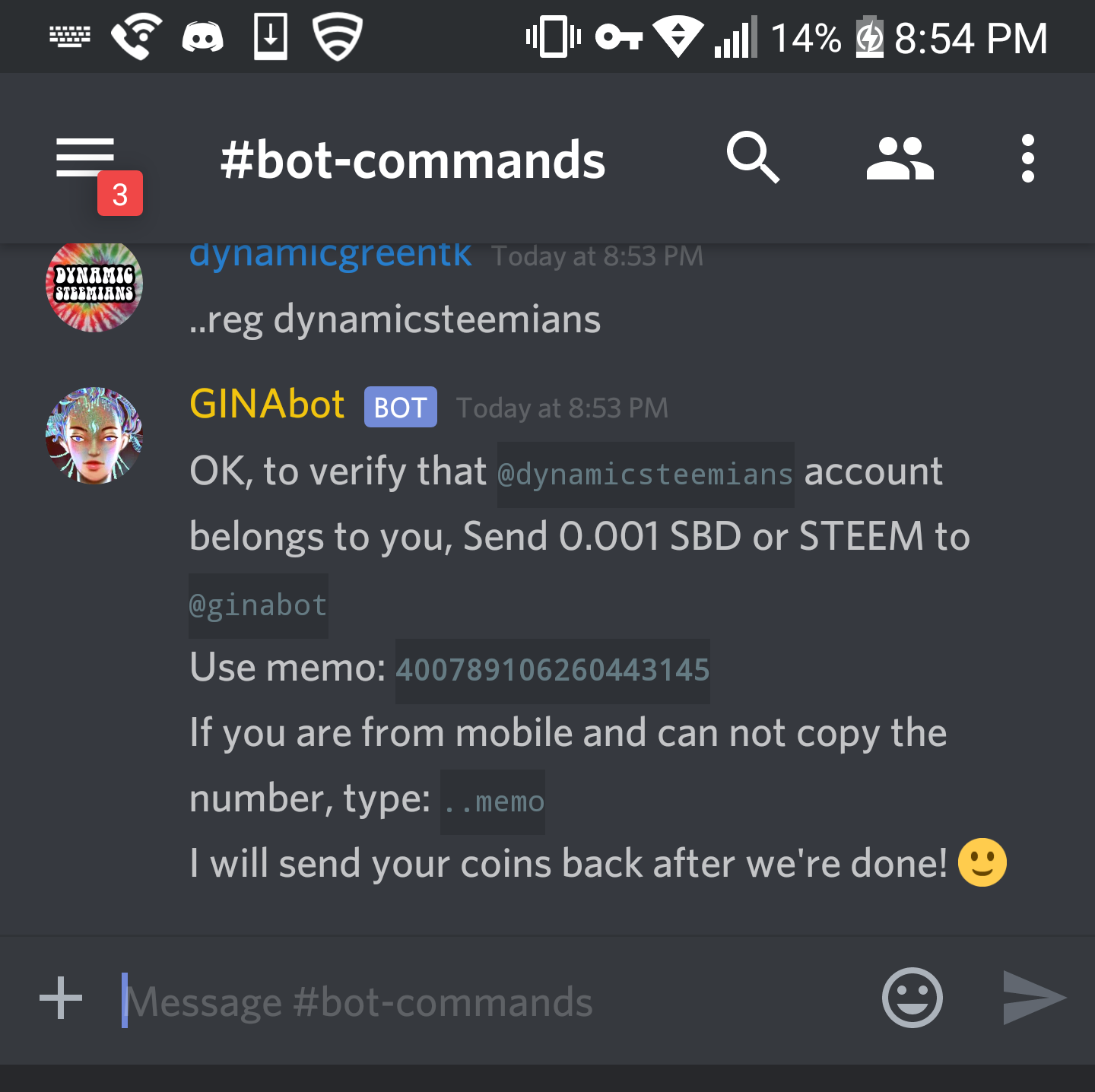 Once you follow @ginabot's instructions for the steem/sbd transfer with your unique key for the transaction memo as well, you're then ready to get your 0.001 steem or sbd back and to also set your @ginabot up.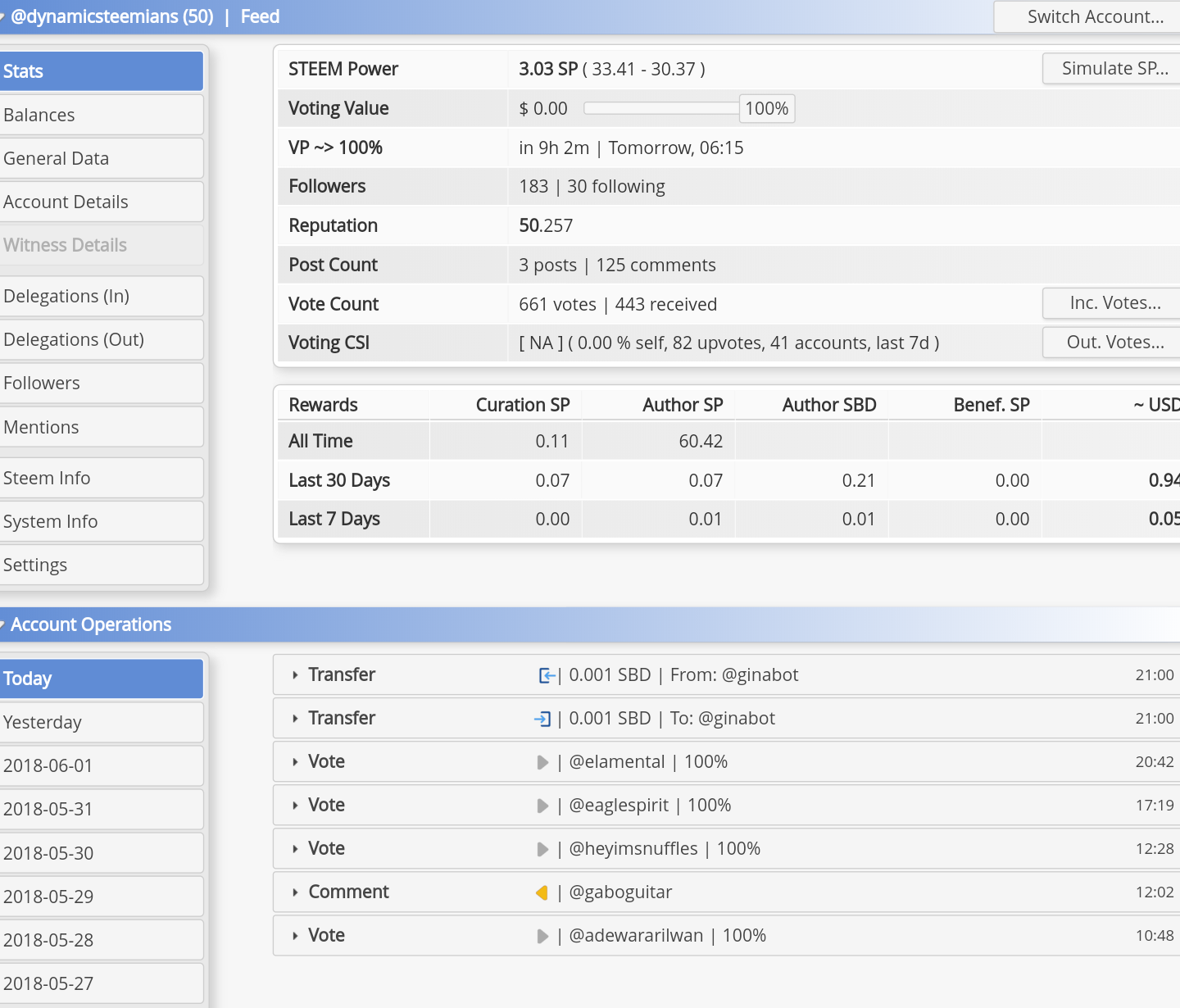 Just type ..set @yoursteemitusername or click on the link she provided to you.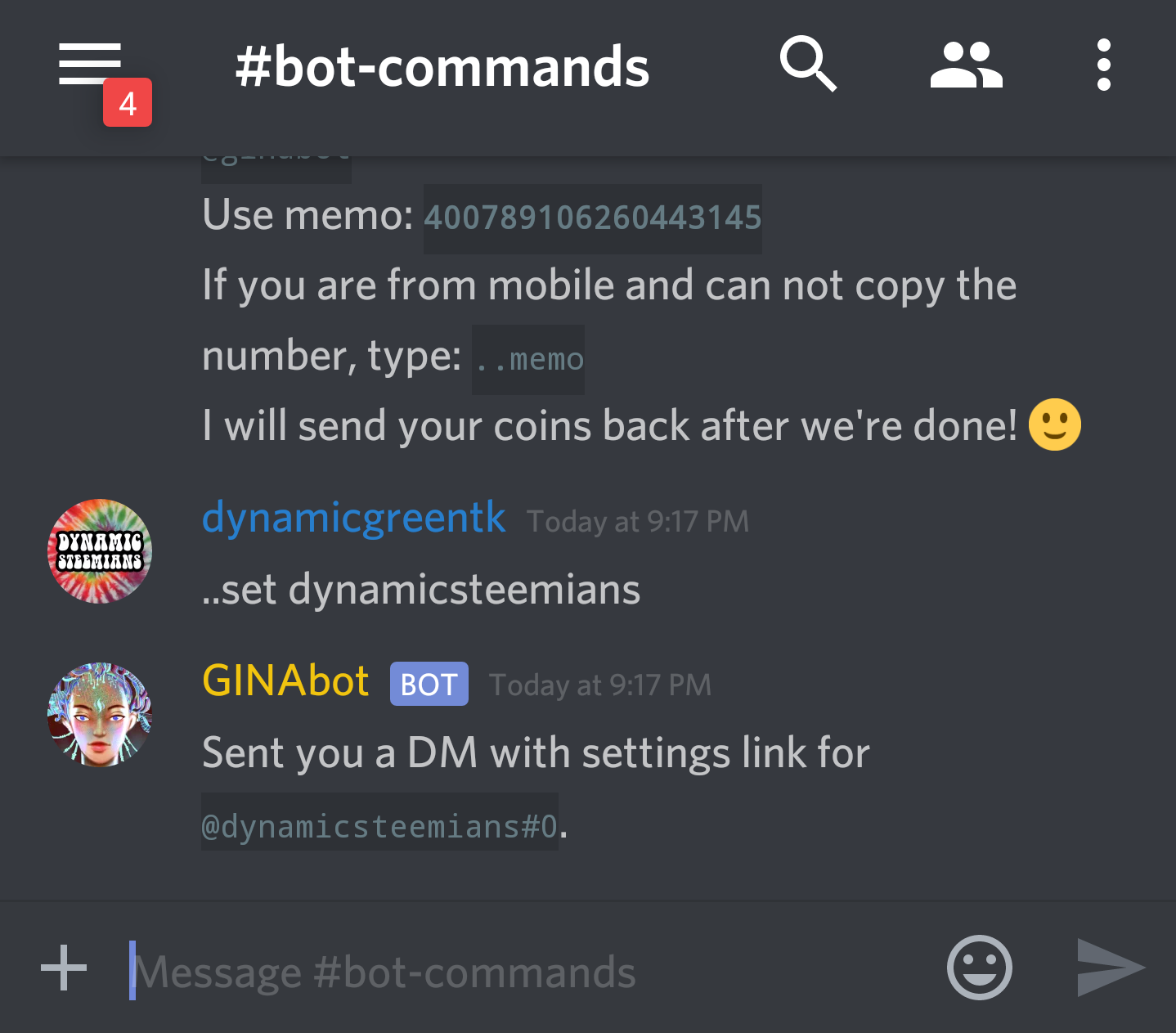 Once you click on the link you will be sent to a blank black background with nothing but a notification box.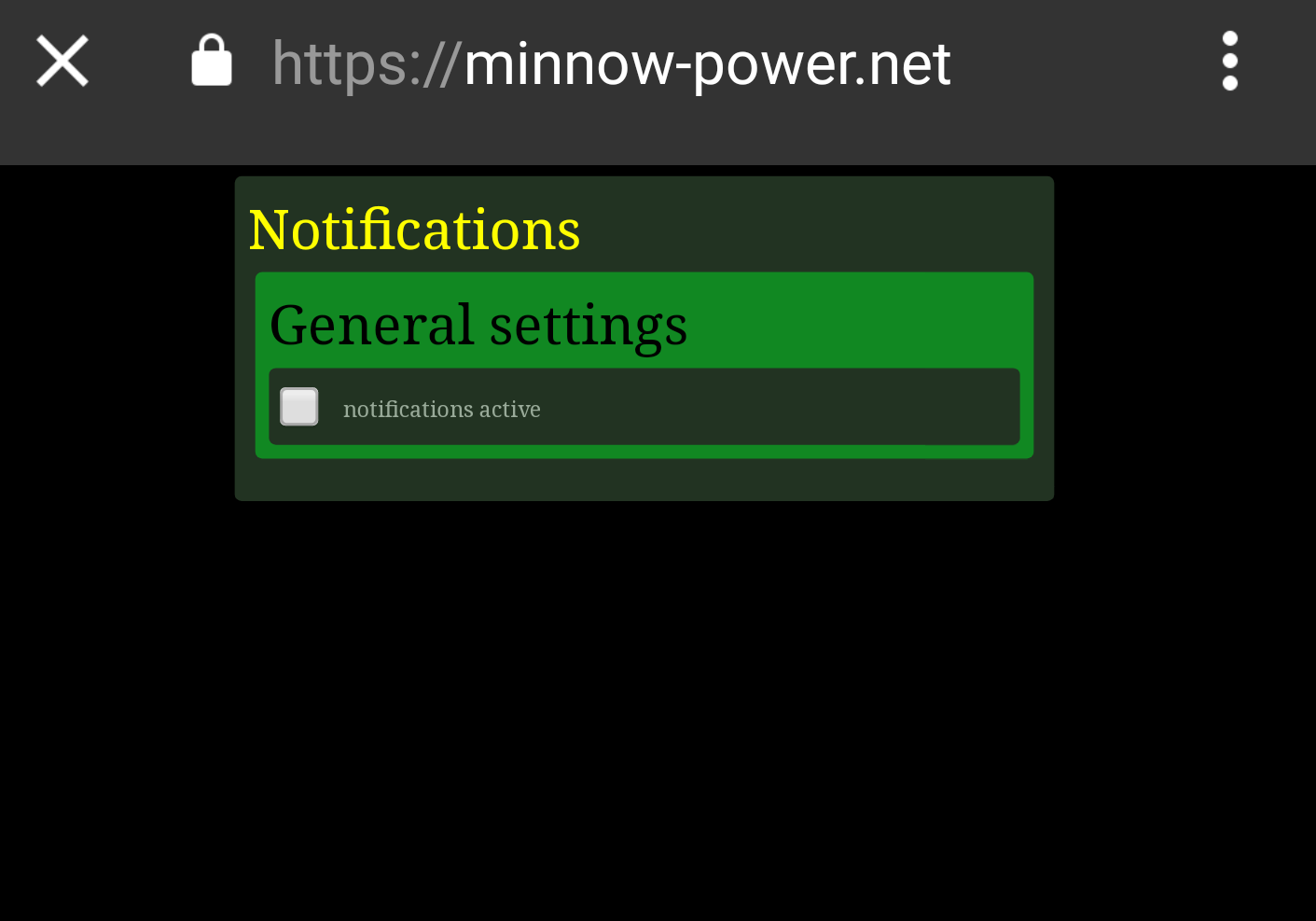 Once the box is selected a whole variety of options are now presented to you.

From here simply just apply your settings that you so desire! You can get notifications that range from who follows you, mentions you, uses key tags you want to follow and even special witness opitions if you are one! I have found this bot to a great supplement to my discord experience and I also find myself using Steemworld less. The #1 thing I love about Gina is her notifications for when someone follows me or unfollows me and she even tells me their steem power!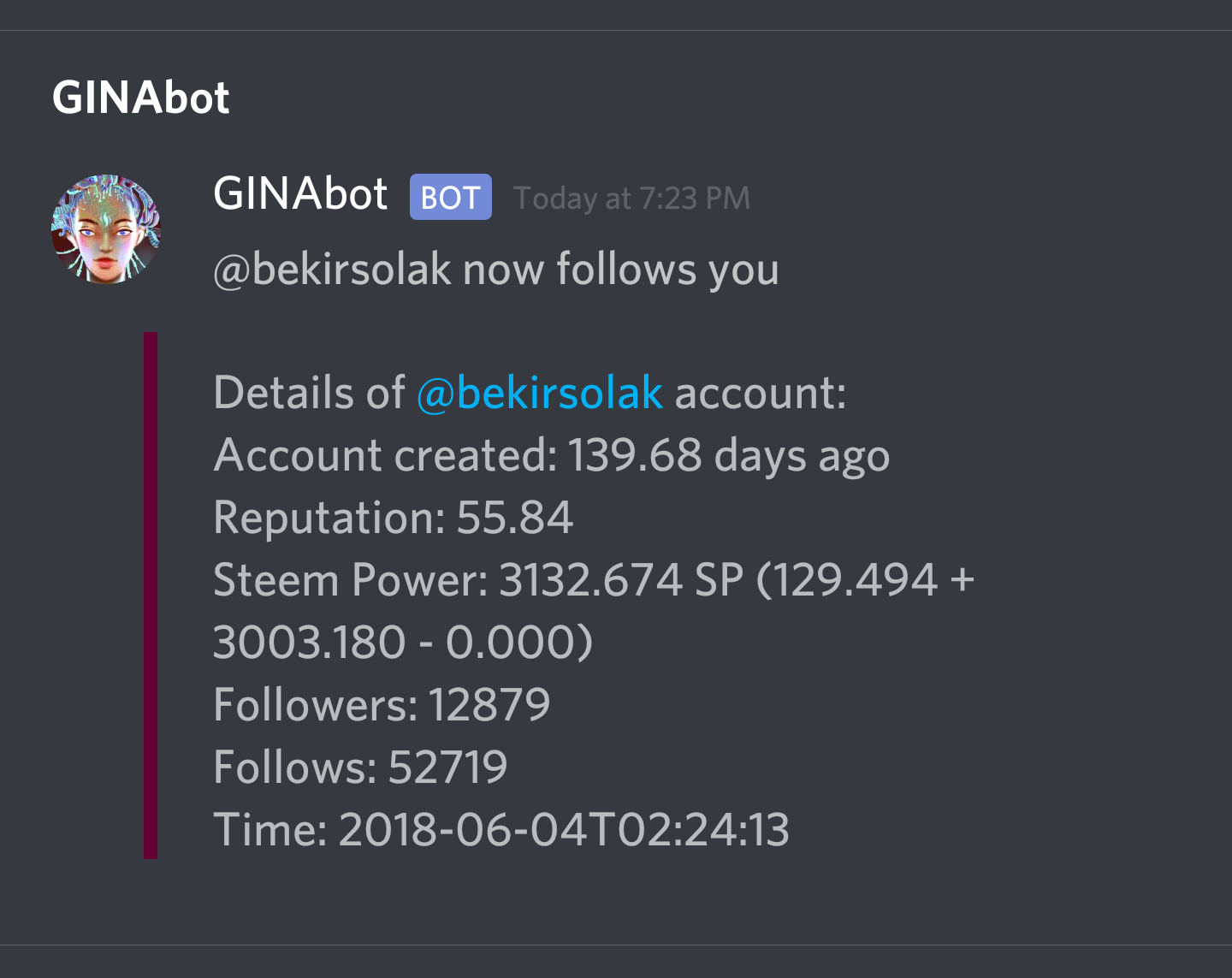 Please reference the link below for further information!
https://steemit.com/ginabot/@ginabot/ginabot-the-best-notifcation-service-in-the-steemiverse
---