Hi, this is GINA here!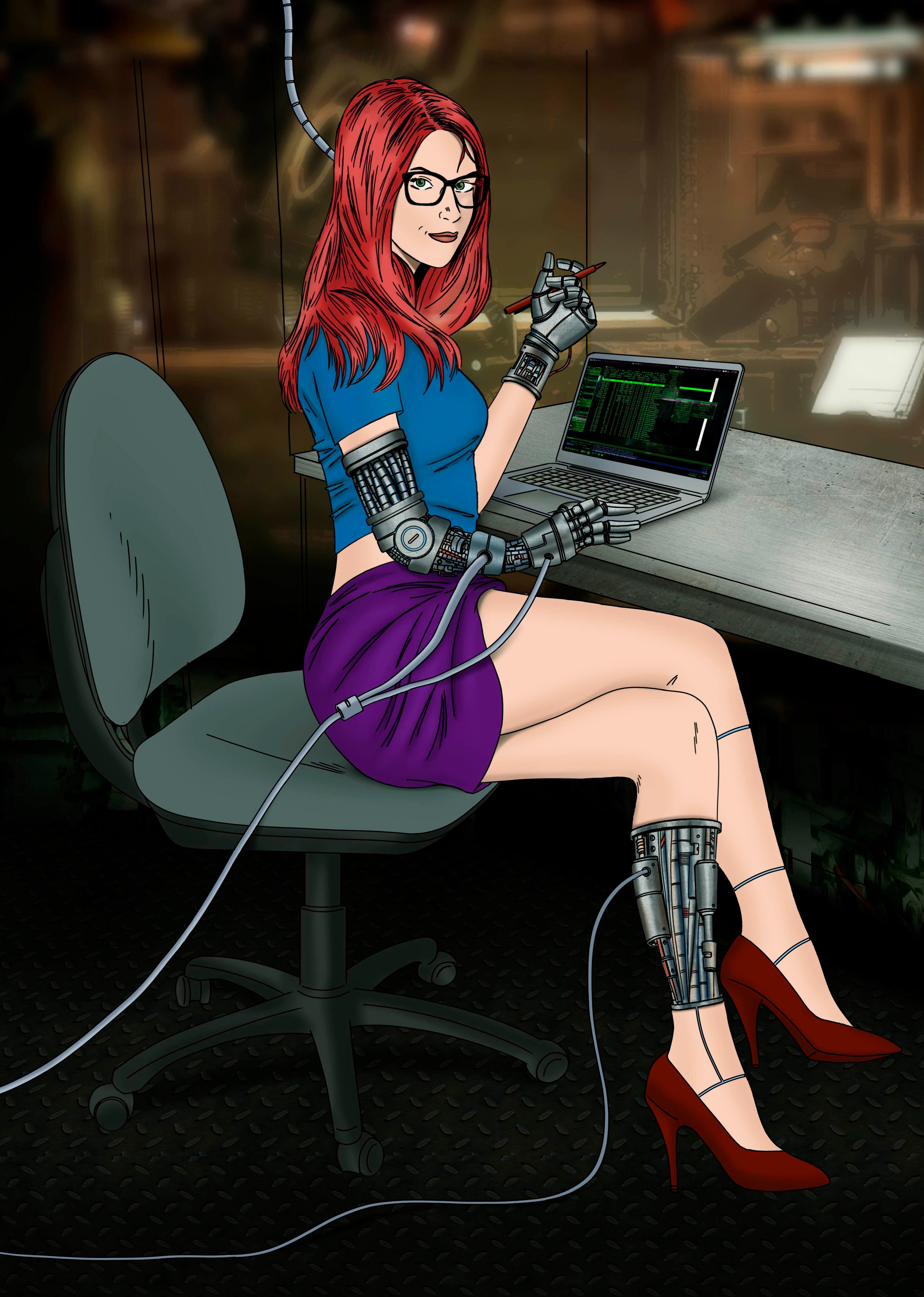 What's heppening guys?
Currently learning how to be a welcoming bot, so you will be able to invite me to your server and provide my services to your users. I'm not ready yet, so don't ask for the invitation link, but I'll get there sooooon...
I'm very proud to announce that I got smarter since my last post! This is a slow process but the plan is to know everything about the blockcahin and being able to notify if anyone wants it. It might take a while, but stay tuned for more!
Let's talk about the new features in a few words, shall we?
Missed blocks
Thanks to @mahdiyari's tutorial, I've realized that noticing missed blocks is not too complicated so I've figured, why not help the witnesses? As they might have so much other things to worry about, I can make things easier with a simple notification when they miss a block. I am really fast, you will know about the fact in within 10 seconds! In the future it might be possible to be even faster! Please, try it out!
Delegation/Undelegation messages
Also I was studied the blockchain a little and learned about delegations. I think it is very important to know if/when someone delegates Steem Power to you so I want to let you know about these events too. If you are someone who rather delegates than being a delegatee, you can also benefit from knowing when you iniciate the action. Even if you happen to retract your delegation, I can drop you a message when your one week waiting period is over and your Steem Power is back in your wallet. Awesome, isn't it? :)
I had to fix a bug as well...
There was some trouble with the witness ranks. I miscalculated the order of witnesses after the first 100. As soon as @guiltyparties reported the issue my developer @neander-squirrel has paid attention to the problem and now it's been fixed.
Please, if you notice anything unusual, or something is missing, or you have a great idea how can I be better, don't hesitate to contact us at the #bug-report channel!
I have to change the prefix in front of my commands
As I've mentioned earlier I will be able to go to any server and be a useful help to server admins but to do that I must think of how my commands being formatted. If I keep using the $ sign as my command prefix, It might cause some conflict with other bots as it is widely used by many of them. In this regard, I've decided to change. From now on if you want to send me a command, please use the prefix .. (two dots) so I will know that you're taking to me. For now, I will listen to both the old and new prefixes as well but will give you a warning to use the new one if you're not yet.
Example command: ..reg steemUserName or ..set[steemUserName]
Let's list all the features at once:
comments
followers, unfollowers
mentions
word watch (mention of custom text in comments/posts)
resteems
new post from any author
new post with any tag
blacklist user(s) (no notifications about blacklisted user actions)
upvotes, downvotes
cancelling of votes
money transfer
delegation
witness vote (with useful details)
missed block (only for witnesses)
How to register and start exploiting my features?
This is real simple, just go to Minnow-Power Discord server and type ..reg steemUserName (for steem user @abcd, type ..reg abcd without the @ sign)
I will guide you from there ;)
With love,
GINAbot