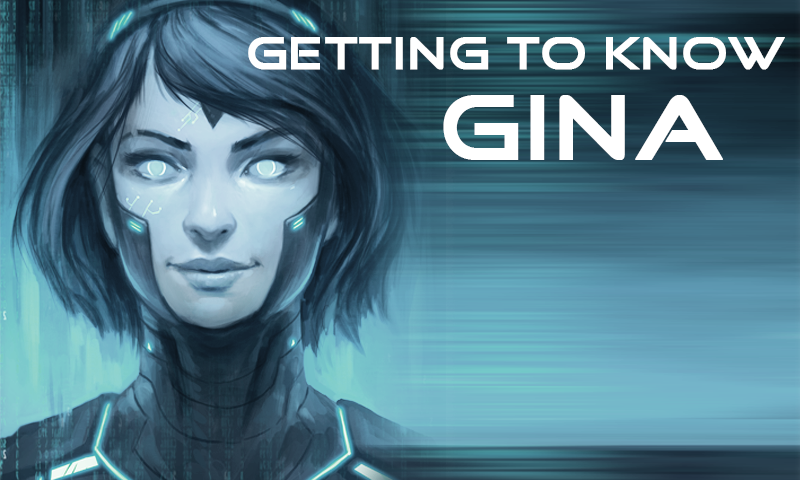 Hello, let us remind you of a helpful girl amongst us, GINA. Many of you have probably met her already - your helpful Discord automator for Steem-related notifications.
GINA is a busy bee - if you set her up correctly, she will notify you directly to your Discord private messages about comments on your posts, votes, replies and transfers that take place on the Steem blockchain.
This is probably the way most people use her services, but...
Here's something that you might have missed on your initial quick setup
What you might have missed, is that you can set up GINA to use your favourite Steem platform links - busy.org, steempeak.com or others.
If you want reports of author and curation reports but don't want to be overwhelmed, make sure to use the scheduled daily summary instead of instant notifications for these options.
Everyone probably already knows that you can opt-in to get notified when you are mentioned in a Steem post or comment, but did you know you can be notified when other users are mentioned? Let your fantasy flow and find a use case for this.
If you're a busy person, but always find time to read those travel blogs of user X & Y, you can be notified with direct links when they out their new masterpieces, so you don't have to waste any time navigating the chain and finding content.
Want to feel a bit like the CIA? You can set up alerts for specific words. If user Z decides to blog about "aufschnitte", you'll be among the very first to know. Prefer to be notified, when someone blogs about "gallivanting"? Just set it up with a few clicks and you're set!
We've also did a bunch of minor tweaks and fixes
.. which many are too unimportant for the end user, but essential for the smooth running of GINA, but here's a few you might be interested in:
Self-voting notifications didn't apparently trigger for some reason, if you're into that sort of thing. Hey, no judgement here! This is now fixed.
Some users apparently love to spam witness votes - vote, remove, vote, remove. That creates unneccessary noise and tens if not hundreds of notifications. For that, we have coded a SP threshold for witness notifications. We haven't yet added this feature to the UI, so if you need this set up, contact @neander-squirrel or our Customer Support directly on the Buildteam Discord Server
If you want to expiriment
Did you know that you can invite GINA to your own server? Yes, you can do it, by using this link:
https://discordapp.com/oauth2/authorize?client_id=343289742361755650&scope=bot&permissions=268954688
Local users, who have the role bot-server-admin, can set up GINA to greet new users with ..setgreeting "your greeting text here" command Make sure you use double quotes and initiate this command in the channel where you want the greeting to take place. Assign roles to new users (who have registered steem account with GINA already) with ..assign "rolename" command. These are not in the UI yet, as they are not thoroughly tested, but you can access them if you think it would be beneficial to your server.
We're developing something for you
That's right! Not to spoil the surprise, but we're working on multiple new features for GINA as well as proper frontend by @superoo7.
So, while you wait as we work hard behind the scenes, make sure to get reacquainted with GINA and tinker with various settings...
Stay tuned!
---

| Visit our website for more! | Subsribe to our YouTube Channel |
| --- | --- |
| | |
Set it up today and contribute to building a better tomorrow!


( Want an easier way? Use our SteemConnect proxy link! )


Get support and connect with us and other BuildTeam fans!



---
This is a @steemvoter subscription payment post. Thank you to Steemvoter customers for allowing us to use your Steem accounts to upvote this post by virtue of your free subscription to the Steemvoter.com bot service. @steemvoter is proudly a @buildteam subsidiary and sister project to @steemsports and @minnowbooster.