Irishgirlcrypto, A Crypto Giveaway Influencer on Twitter is currently hosting a Giveaway of which I am the sponsor. On the tweet she is promoting the Official Telos Twitter account and my Twitter account. I think giving people reasons to smile is the best way one can affect lives positively especially with the present pandemic situation.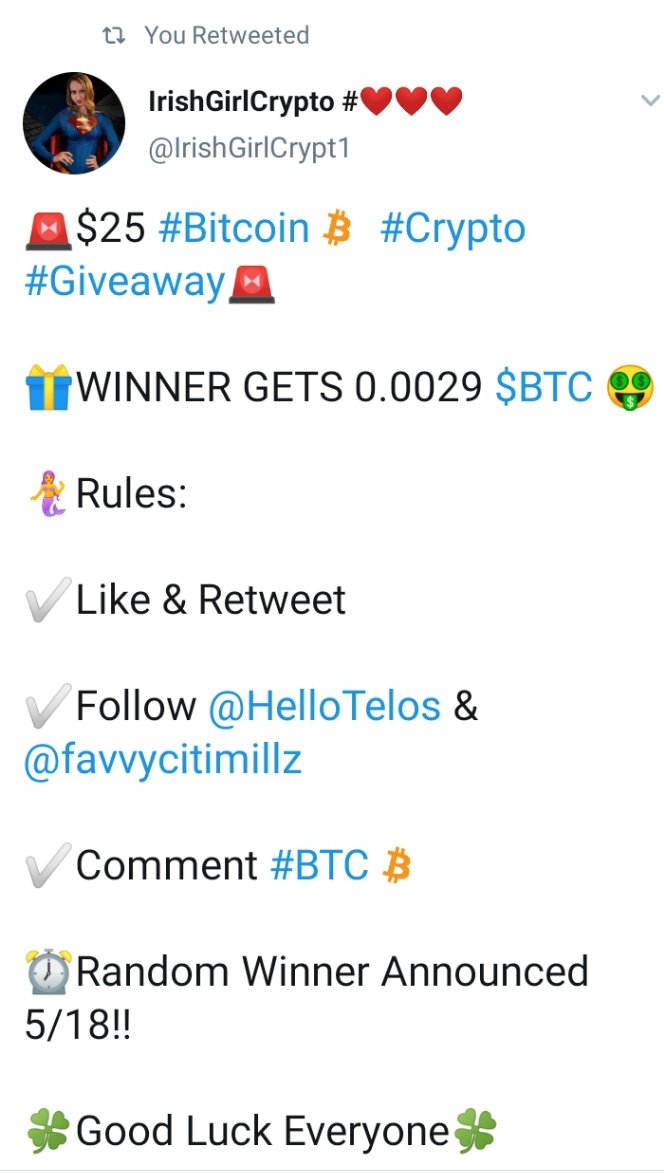 Join the Giveaway which is ongoing and get lucky. You might be selected as winner. I am looking into becoming a staunch Crypto Giveaway Host in Africa so I can use the avenue to spread more word about Cryptocurrency and Blockchain to Africans and the world at large.
Enter for the Giveaway here:)
https://twitter.com/IrishGirlCrypt1/status/1260030947145035778?s=19
Follow IrishGirl on Twitter via https://twitter.com/IrishGirlCrypt1
Follow my Twitter account via
https://twitter.com/favvycitimillz
Good Luck everyone!