Over the last two-three weeks, we have organized comment and win type of contest and gave away more than 15 Units of @SteemBasicIncome.
I hope the people who have won the SBI units will be happy with their prizes.
Now I think we need to make some changes to the giveaway as very few people were taking part in the giveaway.
It would have been fun if more people participate in the giveaways as giving the prize to the same people all the time does not look good.
Announcing new Giveaway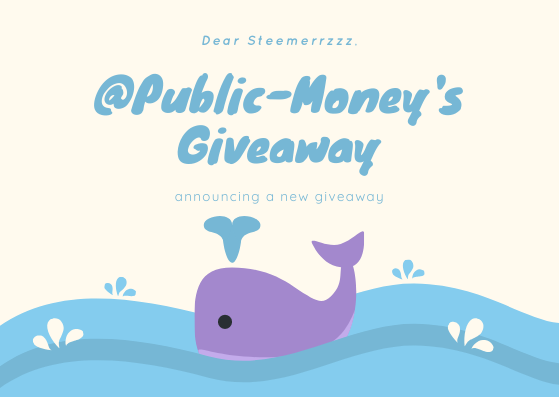 Share your opinion and win
In this giveaway, all you have to do is share your opinion on the given topic and then you will be made a beneficiary in a post where we will announce the best opinions.
But remember there are no winners. Everyone will get an equal amount of reward from a 50% reward. If there are 5 people who have shared their opinion then it will be divided between all 5 and each person will get 10% of the reward.
Get it?
Everyone wins!
Because sharing your opinions matters and we want to make our giveaways more interactive and interesting for everyone.
What do we expect from you?
Well, we need your support. We want you to share our posts, we want you to upvote our posts, we want you to be as creative and interactive as possible.
Talk, share, debate and share your original ideas.
We want to reward people who share original ideas.
See you guys later tomorrow.