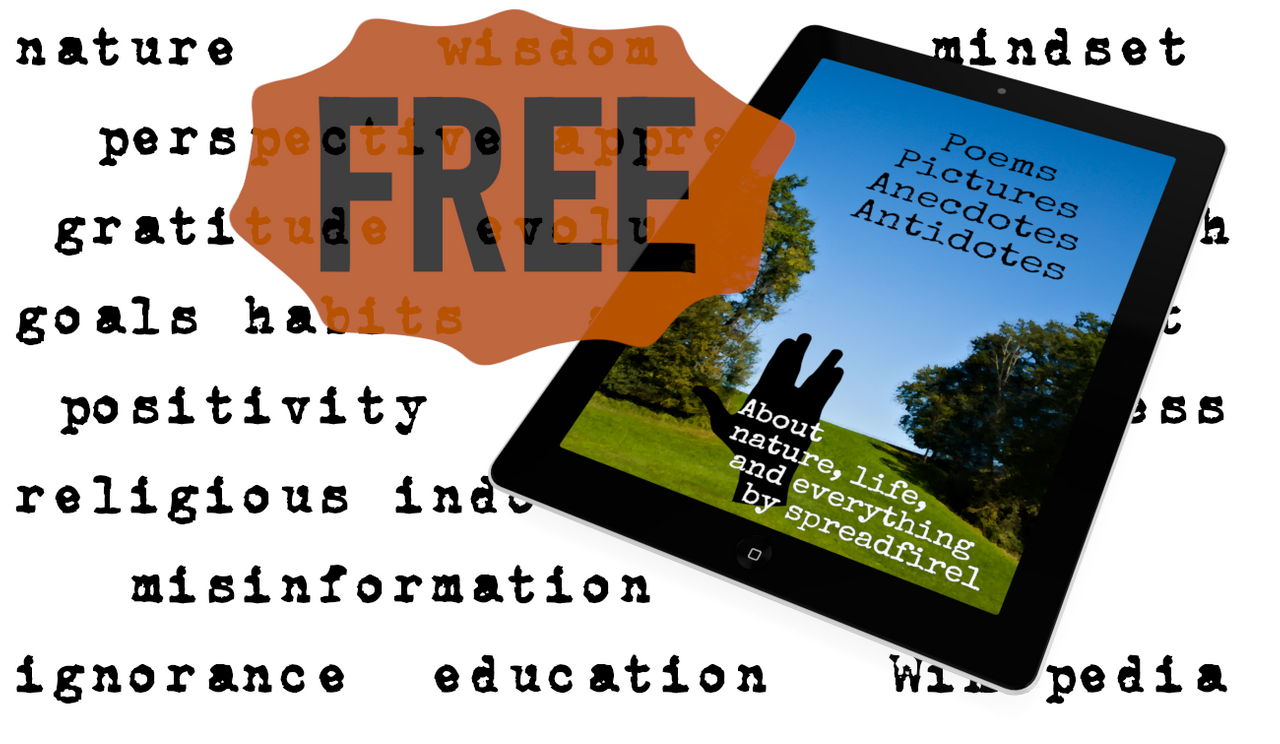 Poems, Pictures, Anecdotes & Antidotes - 🖖 About nature, life and everything by spreadfire1
Remember when I used to joke about writing a book one day? So there you have it, said day has come. Now the world gets to rejoice in this compiled and curated collection of content from my Instagram. I included many contextually related pictures as well, although I put the main focus on my writings. Often philosophical or wise, sometimes funny or ironic, other times poetic or just unemotional, objective and informative. With mindfulness and self-awareness.
Poems:
This chapter is especially for you if you like words and stuff. Please note my crafty description, indicating I know a lot about these things. I promise the following content will be way more literary than this.
Anecdotes:
In this chapter, you can find short stories, opinions and anecdotes of mine. Also, quotes by other wise people and my opinion on them. The wide variety of topics ranges from seemingly superficial nonsense to indispensable
wisdom. From a mindful appreciation of nature and gratitude to be alive to carefree existence and relishing the present moment. This and more coming up next. Enjoy!
Antidotes:
The antidote to not knowing something is learning it. Regardless of whether you have ever even asked yourself any of these questions, I will answer them. In this chapter, you can find interesting, funny, useful, useless, trivial,
profound, and other facts about life, earth, the universe, flora and fauna, people, language, etymology and other stuff related to my Instagram posts' pictures and/or directly copied from their caption texts.
Bonus: The origin of spreadfire
What's the story behind the name?
This is the origin story of spreadfire. It's mostly about the birth of the name and only tangential about the person behind the pseudonym. Fear not for the messiah has come.
Here, have a word salad on the house.
Ingredients:
nature wisdom mindset perspective irony fun appreciation gratitude humans flaws biology evolution life death animals insects plants flowers petals circle of life etymology language English German analogies science forest wood light shadow morals religion quackery harmful beliefs happiness the simple things self-improvement positivity mindfulness self-awareness advice dopamine detox photography opening up traditions childhood New Year's resolutions goals habits Spock art perfectionism opportunism photo editing filters serene quarantine COVID-19 mental health utopia dog shit social isolation balance photo prints consistency Instagram social media technology addiction instincts self-deception cognitive biases Galileo religious indoctrination KKK ignorance education slavery evil philosophers society subjective morality law fear water guru phenomena lichen moss climate ice ages chemistry physics universe earth world history age of reason enlightenment holy books inquisition misinformation political correctness Wikipedia homeopathy alternative medicine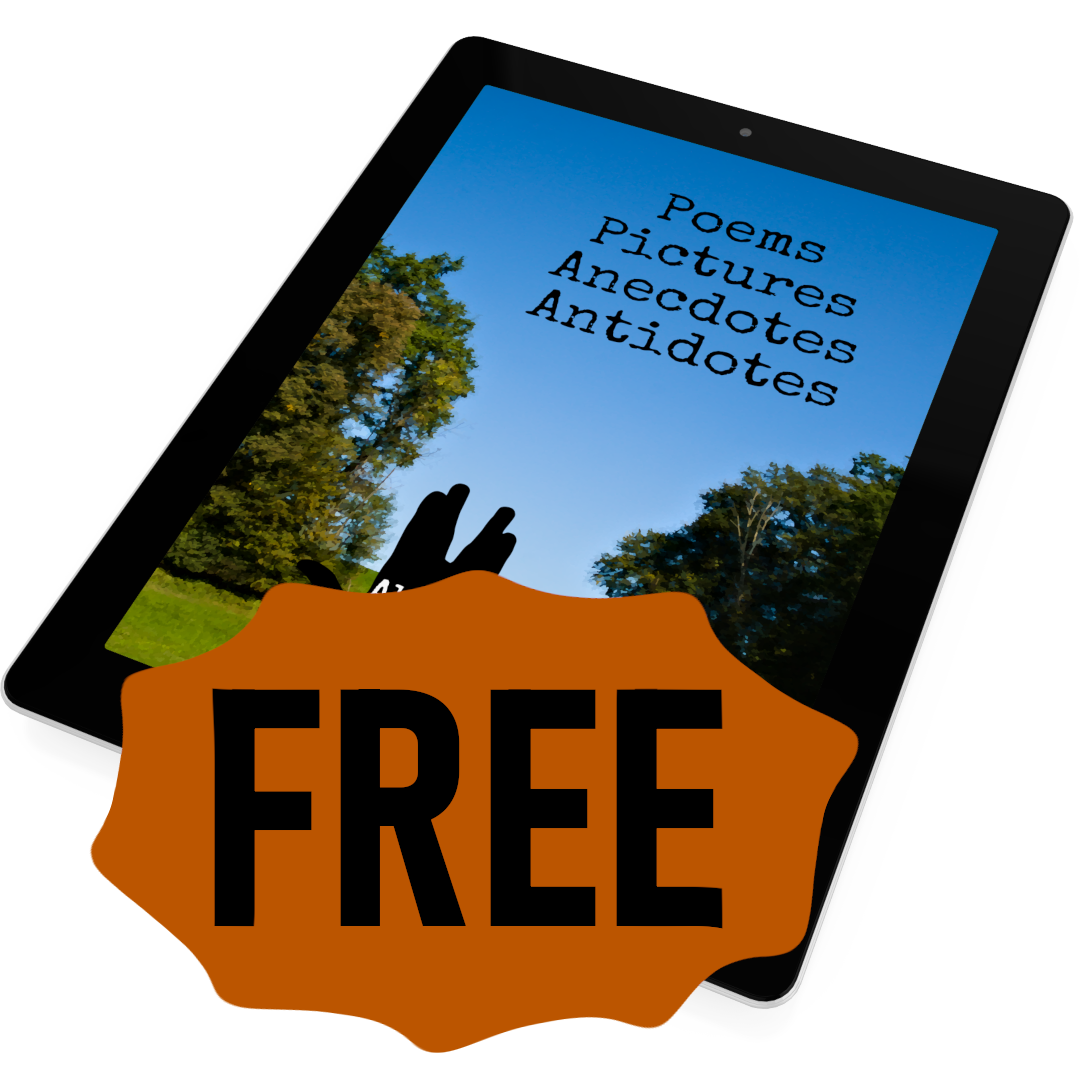 ---
|   | spreadfire1.com |
| --- | --- |
| 🌎 | Better me, better you, better world |
| 💪 | Personal growth & self-improvement for a better world |
| 🔥 | Spreading the fire of education & reason |
| 🌩️ | Against ignorance & harmful beliefs |
| 🖖 | For tolerance & peace |
Subscribe with your Podcast app of choice: Blogcast RSS feed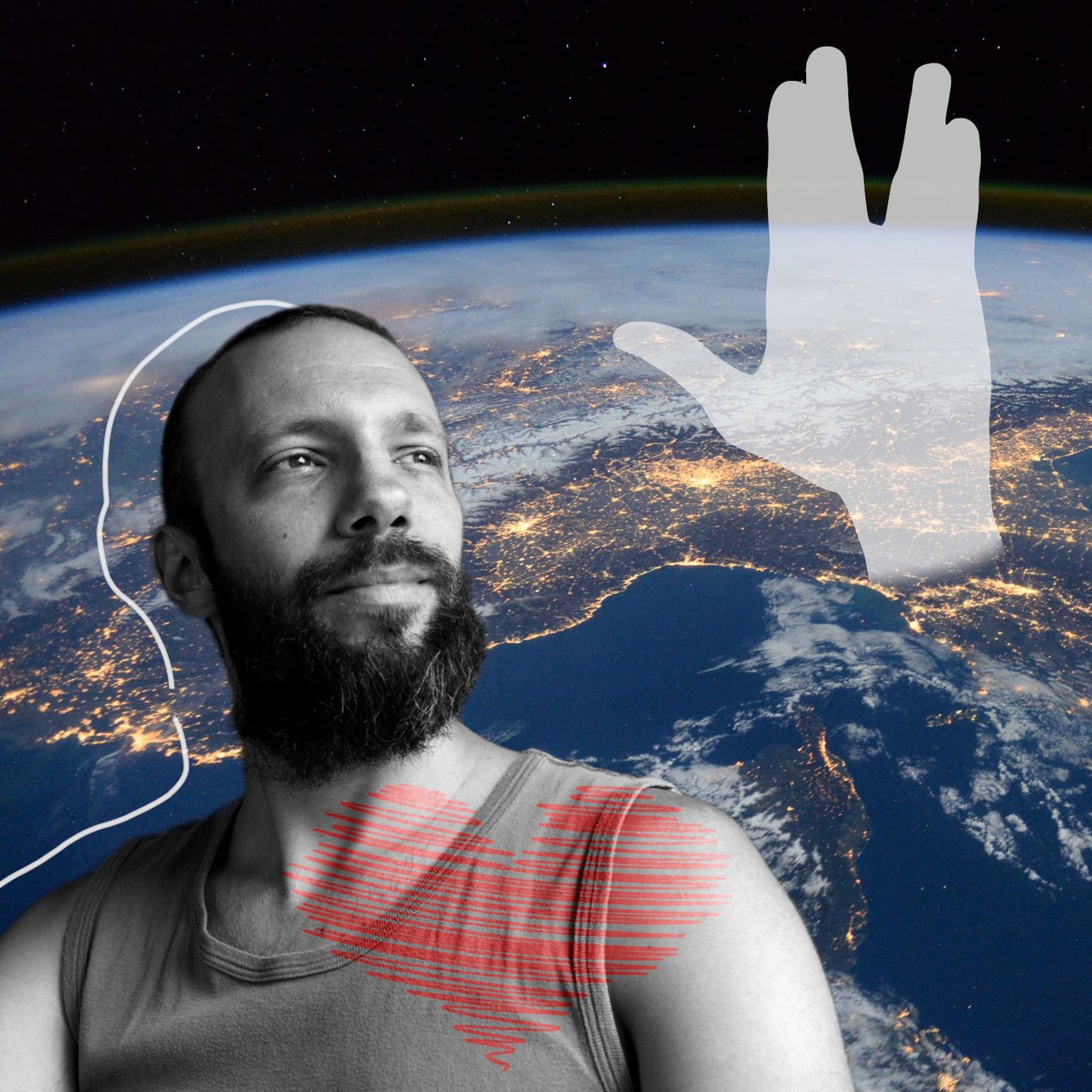 ---
Any feedback is highly appreciated!
Let me know what you think...general thoughts, tips, tricks, questions, advice, funny comments, disses, bashes, whatever!
Thank you to everybody 😘.
Have fun and stay awesome! ❤️ 🖖
---
| Follow me: |   |
| --- | --- |
| | 🔥 Taste my wisdom 🧙‍♂️. ✍️ Articles about life, philosophy, travel, tutorials, gaming, videos, live streaming, development, meta-blogging, photography, and more... |
| | 📰 Wanna stay up to date? Twitter is the best place for quick and short announcements. |
| | 🤓 Serene, extreme & keen on green. 💚 Low angles & other curious perspectives. 📷 |
| | 🤝 ⁉️ Subscribe to my Subreddit. Discuss anything. |