CoinGecko & EOSPark are Giving Away 100 EOS to 25 Lucky Winners!
So everybody like giveaways and if your lucky enough to be selected as one of the winners then congratulations ! This is run by coingecko similar to coinmarketcap and EOSPark for EOS community to track/search transaction/account or even tokens under EOS platform .
Their giveaway will be done using gleam.io ( Please refer to the image below . )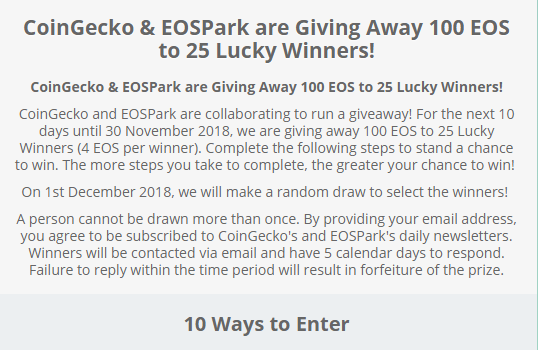 You can earn entries in 10 ways .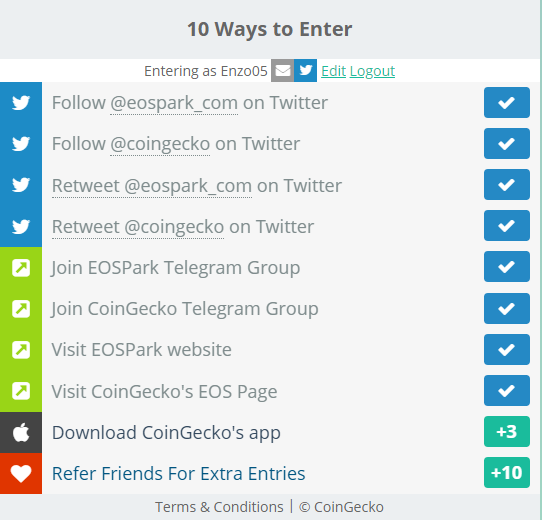 One of the best thing to earn is to refer your friends which gives you 10 entries per referral so join now and get 1 of those 25 spots . :wink:

Please go to : https://wn.nr/Rwgyk5 to proceed .
Notes : Post is from : https://forum.luckygames.io/d/2441-100-eos-to-25-lucky-winners and https://forum.stake.com/topic/16216-100-eos-to-25-lucky-winners/ which is also I am the account owner .
Thanks guys and Happy Earning !