Hello everyone!
(Helló mindenki!)
Szonja from @globalschool here. First of all, as you know, we're from Hungary. So, this will be an unusual post, because there will be an English version, and a Hungarian version of the text, too.
(Itt Szonja. Először is, mint ahogy azt tudjátok, Magyarországról származunk. Tehát, ez egy szokatlan poszt lesz, mert le fogok írni egy angol és egy magyar változatot is a szövegről.)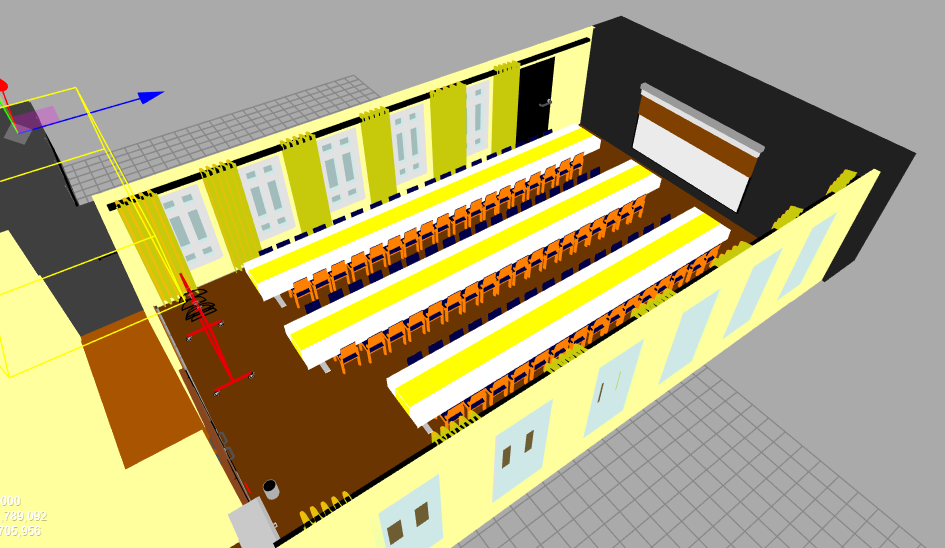 But let's talk about the work! Yesterday we discovered another conference room, so the yesterday's and today's work was that (for me). It was a bit difficult to modellize this room, because we couldn't enter fully. We had to take photos from the door, and this is the reason for the inexactness. Still, we tried our best. This is how does it look:
(Viszont beszéljünk a munkáról! Tegnap felfedeztünk egy másik konferenciatermet, szóval a mai és a tegnapi munka ez volt (legalábbis nekem). Kicsit nehéznek bizonyult a szoba modellezése, mert nem engedtek teljesen bemenni. A képeket az ajtóból kellett készítenünk, ez az oka a pontatlanságnak néhány helyen. Még így is, próbáltuk a legjobbat hozni. Így néz ki most: )
The chairs was finished by Ádám, as you know. Maybe you saw these in the another two conference rooms. The tables are Gábor's work, the cloths and the coat holder are Dávid's. Zsolti made the projection screen.
(A székeket Ádám csinálta, ahogy azt tudjátok. Talán láttátok is őket a másik két konferenciateremben. Az asztalokat Gábor készítette, a terítőket és az ruhaakasztót Dávid. Zsolti csinálta a kivetítővásznat.)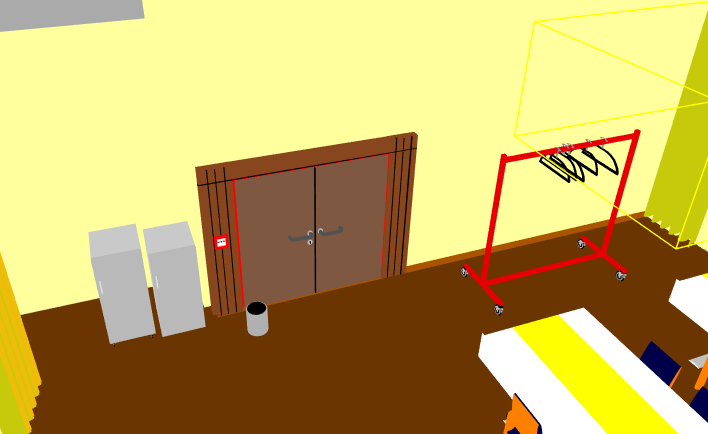 The brown door was created by Máté, the curtains are Laci's work, the fridges are Kevin's, and the room's structure, the windows and walls and all of the composition is mine.
(A barna ajtó Máté munkája, a függönyök Laciéi, a hűtők pedig Kevin alkotásai. A szoba szerkezetével, az ablakokkal és a falakkal, meg a tárgyak elhelyezkedésével én foglalkoztam.)
Meanwhile Gábor worked on the rooms. He created all of this:
(Eközben Gábor a szobáinkon dolgozott. Ő csinálta mindezt: )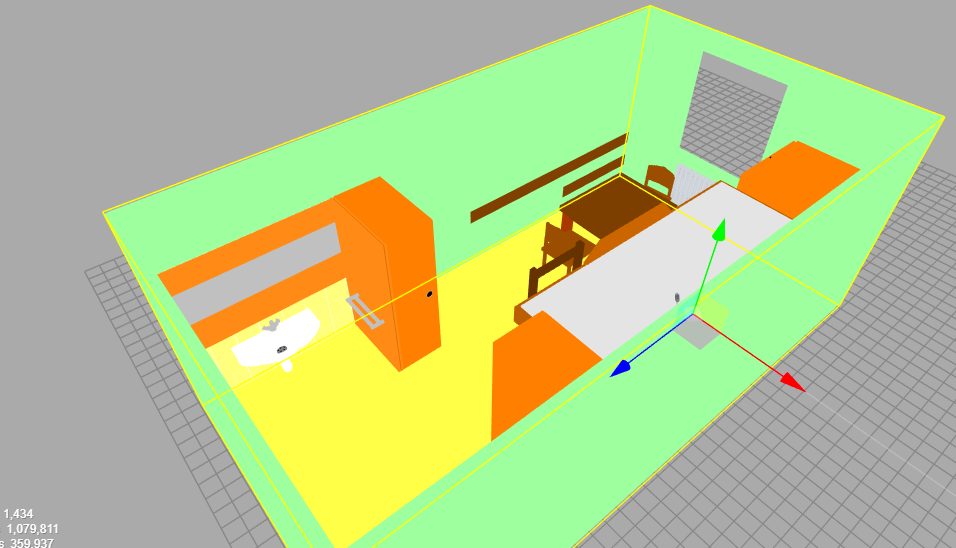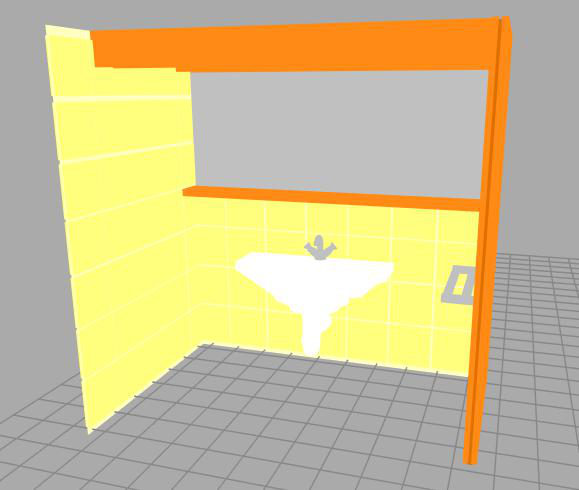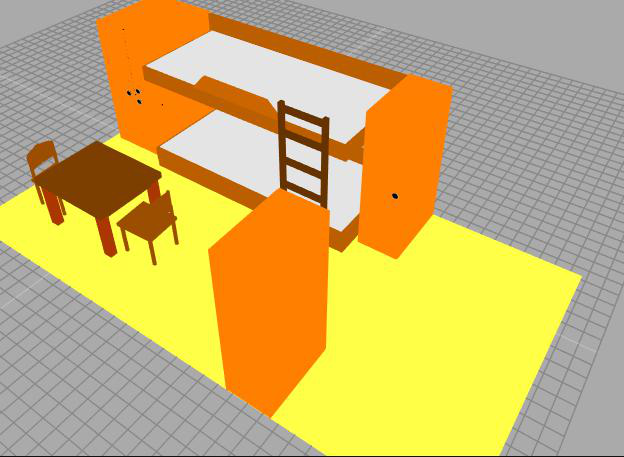 Either Szabi and Dávid weren't bored. Szabi worked on the hostel's outbuilding, not from the outside, but the inside.
(Szabi és Dávid se unatkozott. Szabi a diákszállás melléképületével foglalkozott, de nem kívülről, hanem belülről.)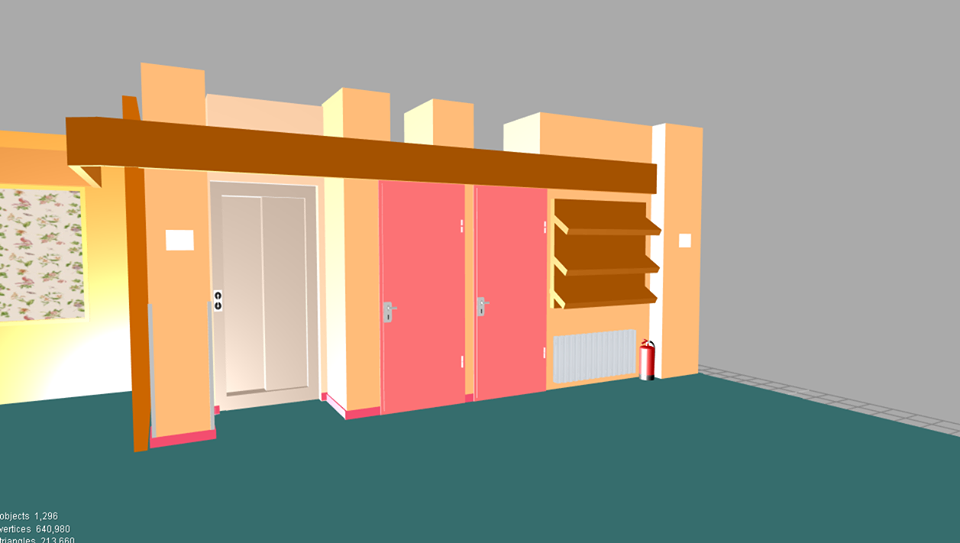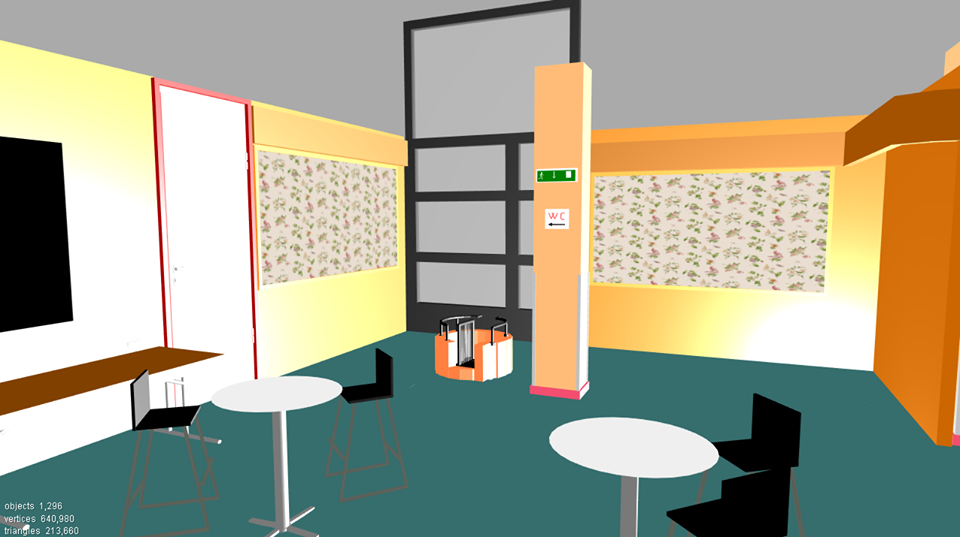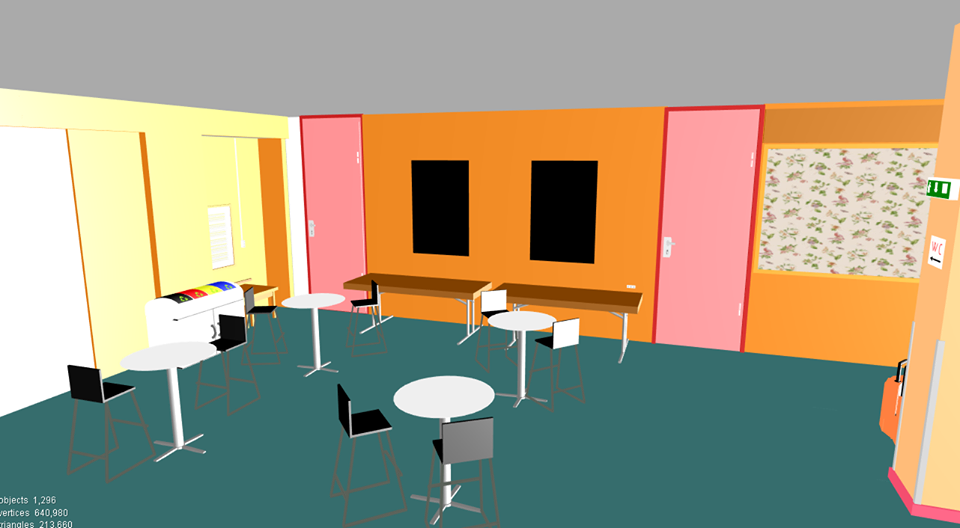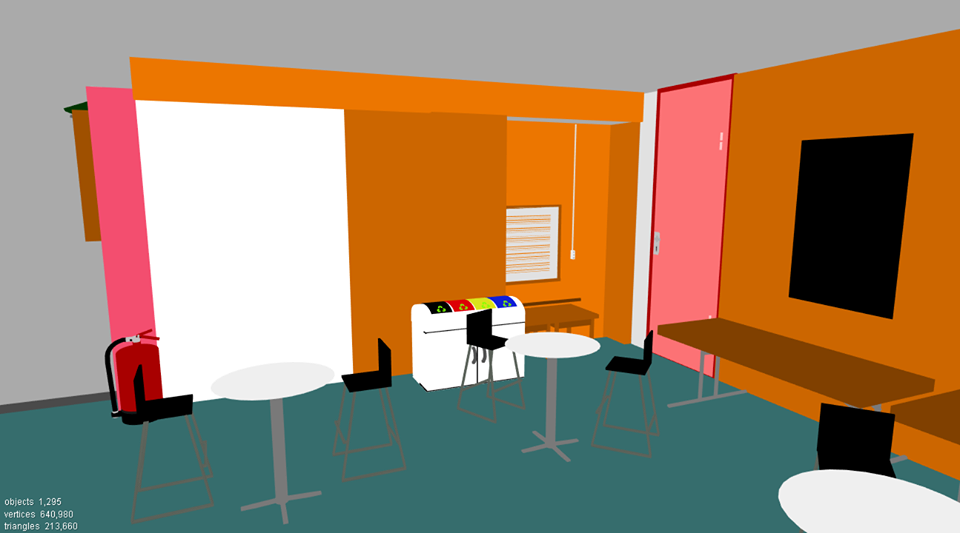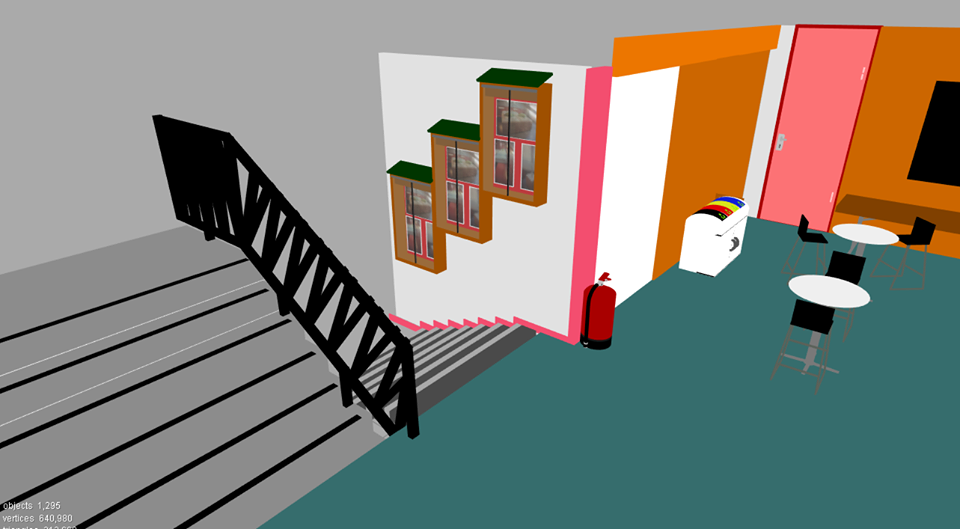 (In the last picture, the stairs is Dávid's work. And check this lamp, too, there was a lot of work with it:
(Az utolsó képen a lépcső Dávid munkája. Ezt a lámpát is nézzétek meg, sok munka volt vele: )
)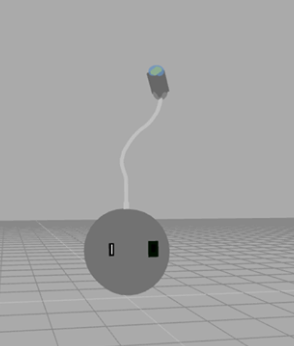 So yeah, hope you enjoy it. Thank you for all the attention you gave to us, it means a lot.
(Szóval igen, remélem tetszik. Köszönjük az összes figyelmet, amit kapunk tőletek, sokat jelent.)
mentored by @gexi @jnmarteau
---
The Hungarian IT Group:
---
For Questions/Updates/Support, our telegram channel: