I'm done playing Zoo. absolutely sick of it. I know, if I want to have a decent win rate or a shot at the rewards I'll have to give in. but no more! it's time to go for some experimental plays, to hell with my win rate. lets git crazy!
This first deck stems from an idea Cerne had at some point: what would happen if you could create an army of manashards?
Lets pull up the card for context: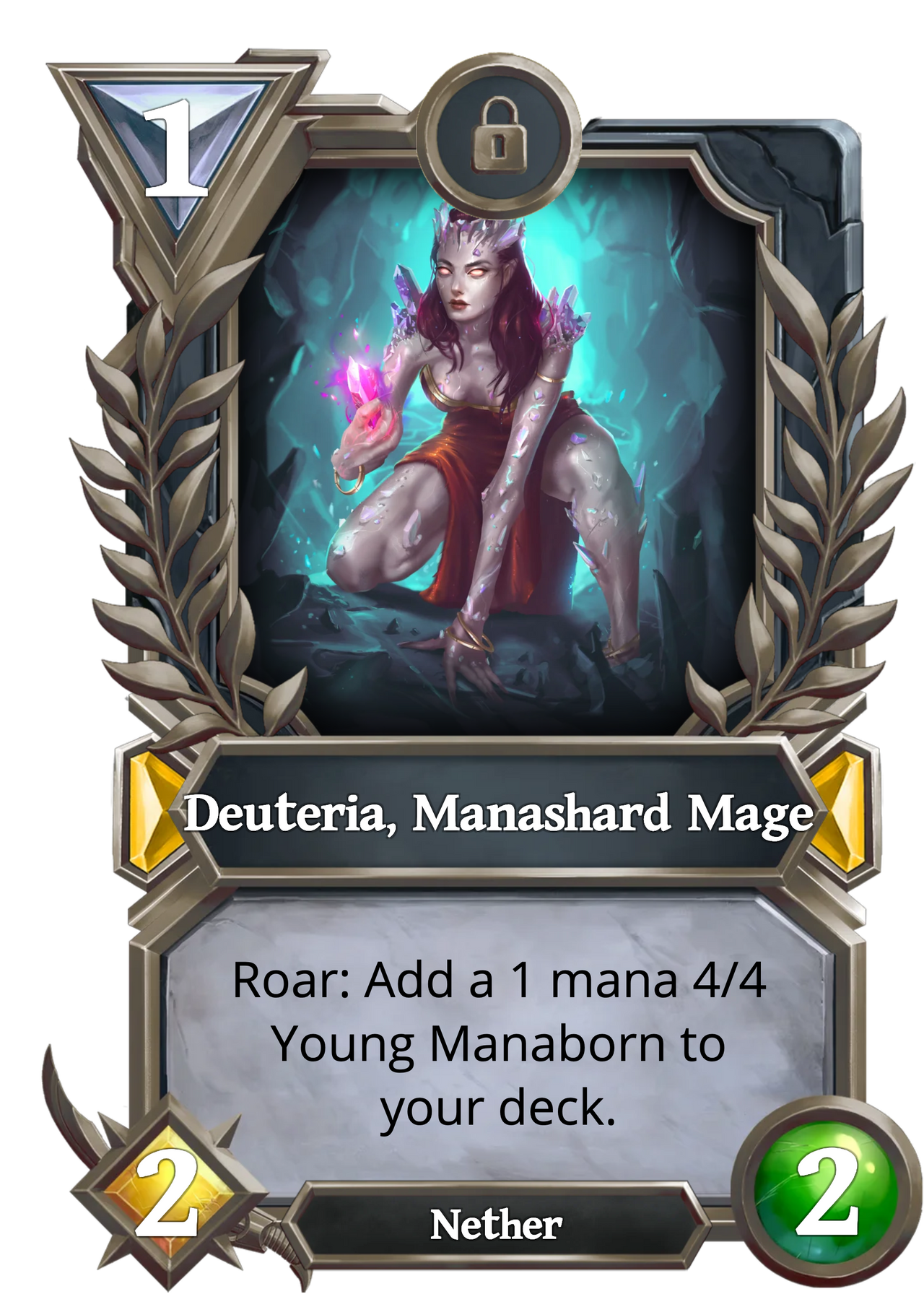 at first glance this card is pretty straight forward. 1 mana, 2/2, roar: add a 1 mana 4/4 to your deck. that's pretty wild, right? guess what the roar is on the 1 mana 4/4...! yes, this card escalates all the way up to 1 mana 8/8 at its final stage. this means you have plenty of mana left to counter whatever is happening on the board, while still being able to drop a bomb.
Lets see if we can find a way to take maximum advantage of this card, shall we?
Attack of the clones
The original idea Cerne suggested relied heavily on using the old version of Amplification machine. this would allow you to play a manashard, return it to your hand and play it again right away free of charge, effectively double triggering its roar effect. Unfortunately for this combo, the devs couldn't figure out a way to make this card work without breaking the game so Amplification machine got changed into something else. However, the thought of being able to repeat the roar effect over and over again kind of stuck with me. so I went looking for alternatives.
In the end I found a few:
Friendly Mimic
All these cards are doing exactly what I need them to do: provide me with cheap manashard copies which I get to play right away.
I added one card to this list which has proven to be very helpful: Eldritch Demonologist. usually one would use this card to get their big hitters out from a deck. in this case, the only nether in my deck is my manashards so it provides me an extra draw chance which is quite needed.
The rest of the deck is a lot of control stuff. I am not entirely convinced yet so I will be fine-tuning this deck a lot. but here's the deck list for those interested!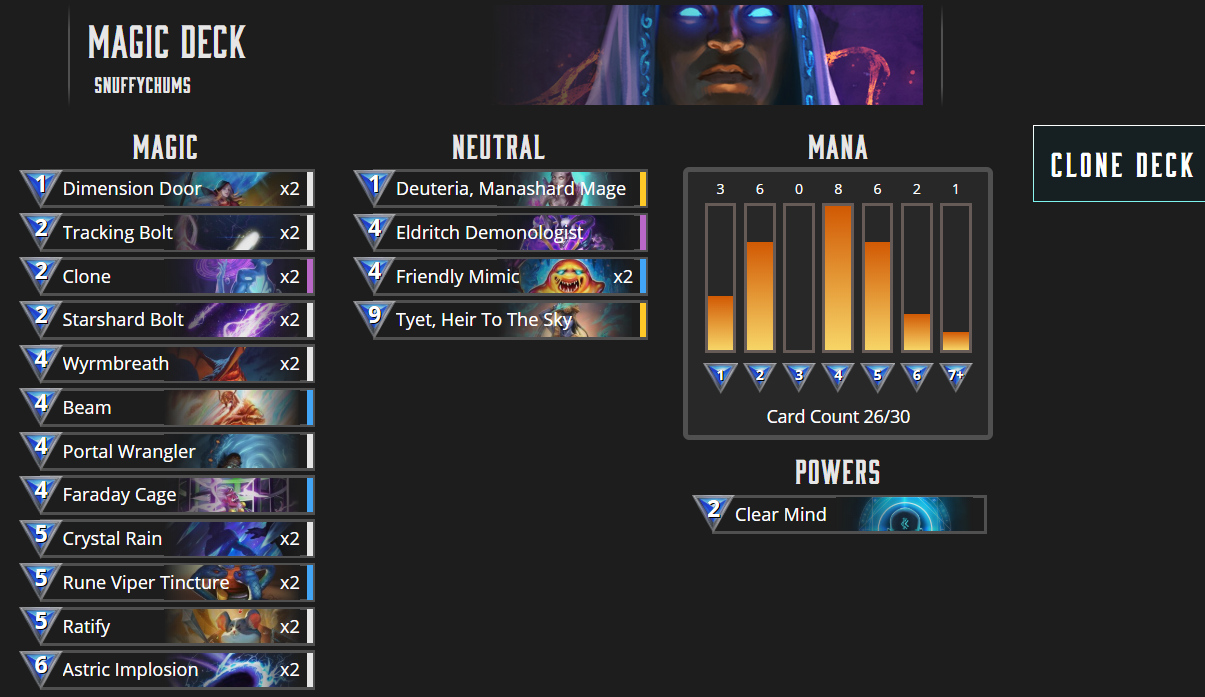 Lets see it in action!
So thing to remember is this deck is still a work in progress, I am sure it could work a lot better with a bit more tinkering. so any and all suggestions are much welcome! that said, here's a preview of how it functions right now. skip to halfway the video if you want to see the spam wave in action! (pardon my editing skills, other than just saving the replay I have no clue how to work all that fancy stuff yet... hope this will do fine!)
Enjoy, if you have any suggestions on improvements please let me know. and if you have any weird ideas for another deck, lets try it!