When Jesus saw the crowds on the Mount, he sat down and began to teach. Beatitude 6 - 'Blessed are the pure in heart, for they will see God.' [Matthew 5:8 NIV]
---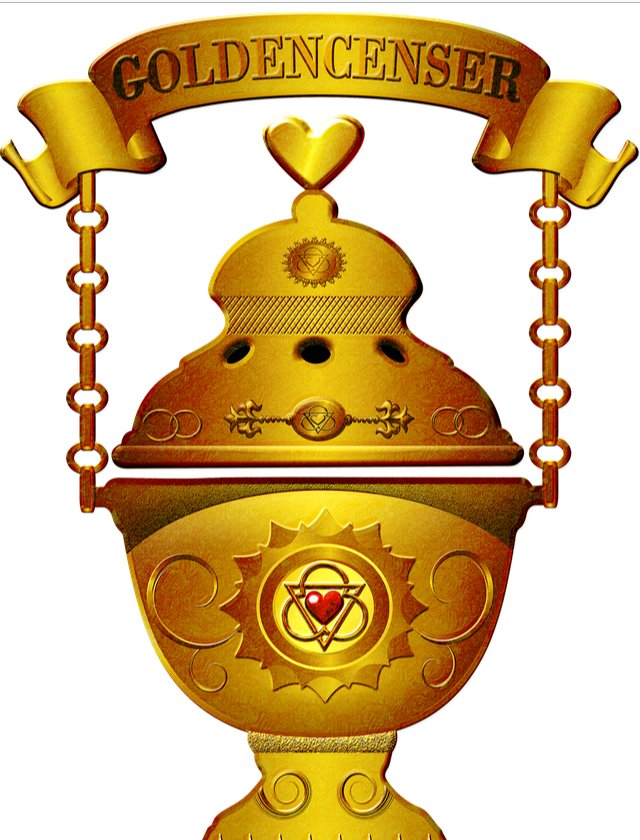 Today, I transacted 18 hearts with Goldencenser as my entru for #goldencenserchallenge 10 entry and received this word. Thank you brother @Maxdevalue for another #goldencenserchallenge
---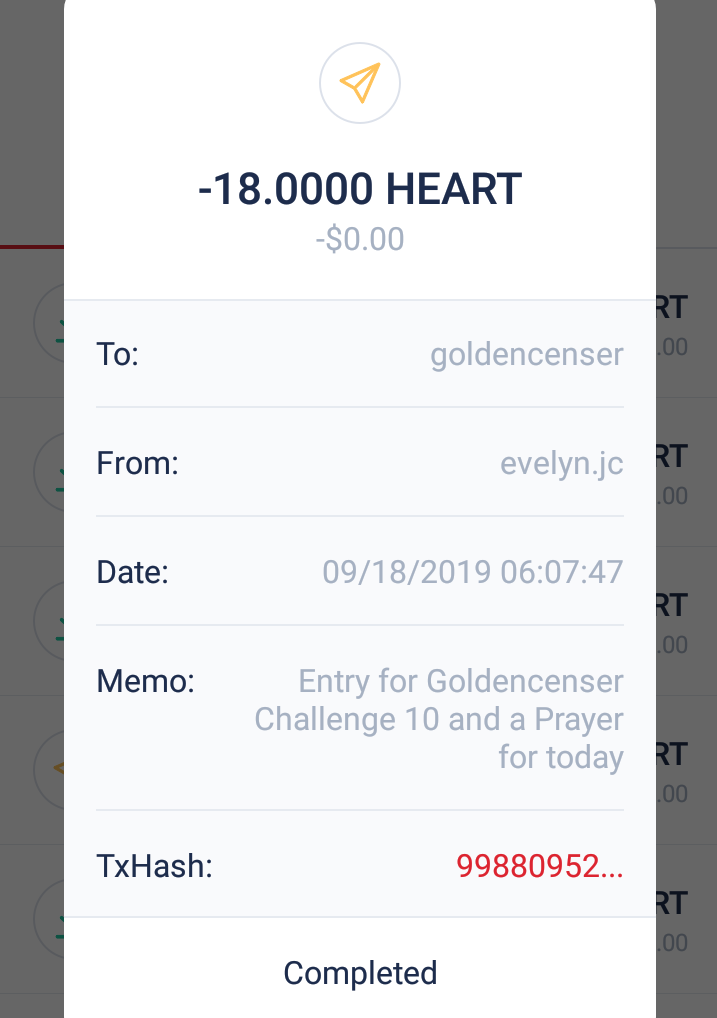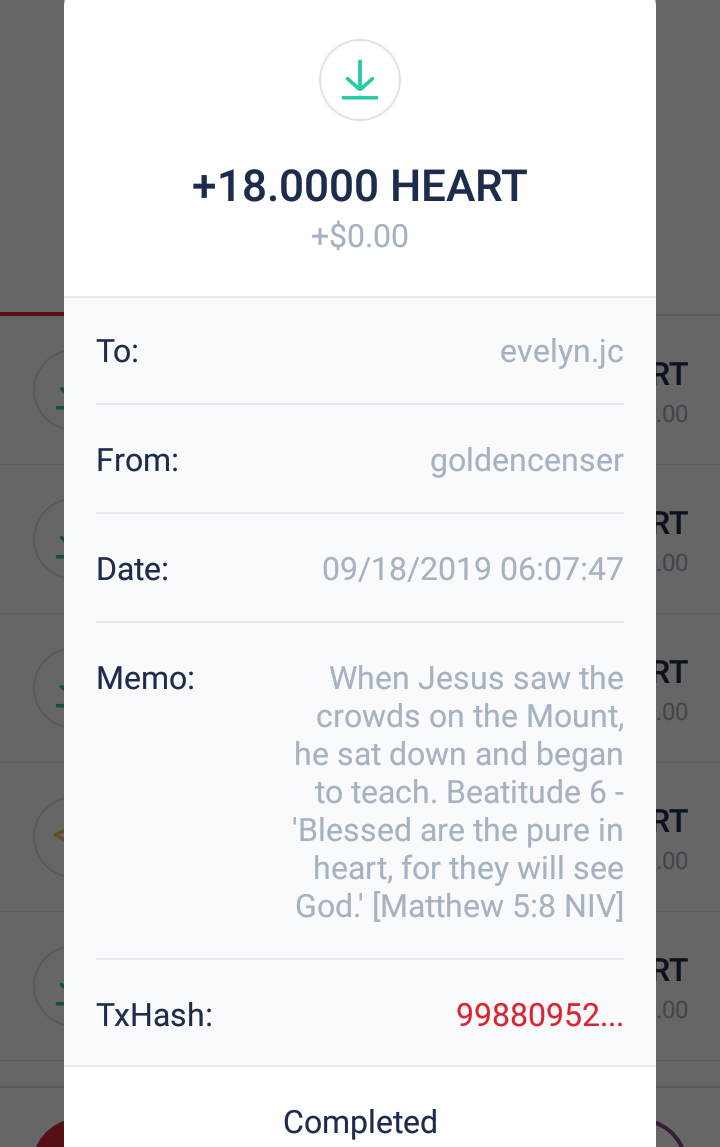 ---
A song writer says she desires a heart like Christ's. Certainly, this becamw my prayer the time I received this message from Goldencenser. This happens to be the same word I got and shared during the 9th episode of Goldencenser Challenge.
Today, i am again admonished by this same verse of the scripture that Christ Jesus taught the blessing of having a oure heart.
The heart is where God seeks to dwell within us and it is the seat of our decision. The devil is also in want of a space in our heart still. This makes it more important that we be away and consious of the state of our heart.
The only heart that can relate with God is a heart that is pure and Bible calls is blessed on our main scripture.
Christ calls us to a pureness of heart which is rhe onlu thing that will attract God's enduring presence.
What is the state of my heart and your heart?
We can only relate with god and understand the things of God when our heart is pure. God can only look yo us when our heart is void of sin.
We can like the song writer cry out for a heart like Christ's which is pure, holy, humble, and obedient.
Irrespective of how terrible our heart was in the past, Jesus is ready to cleanse our heart to make us aceptable to God. Though our sins may have been so much, the blood of Jesus is able to cleanse us and make us faultless before our God.
Prayer
Dear Lord, give me a heart like Christ, so pure, humble and obedient - Amen.
A prayer for my leaders
May God bless and strengthen the hands of our @Steemchurch leaders @Sirknight, @Darlenys01 @Uyobong @Ricci01 @Bigssam @Abiye for all their labours of love for our community.
Dear Lord, revive @Surpassinggoogle and restore his health - Amen
---
SUPPORT MY STEEM-POWERED PROJECT - @BLESSTHEORPHAN
@BlessTheOrphan project is targeted towards children and teenagers who have lost either or both parents and are going through difficult times to survive. The affected will receive relieve materials including food, clothing and educational support from @BlessTheOrphan project in a bid to help them survive.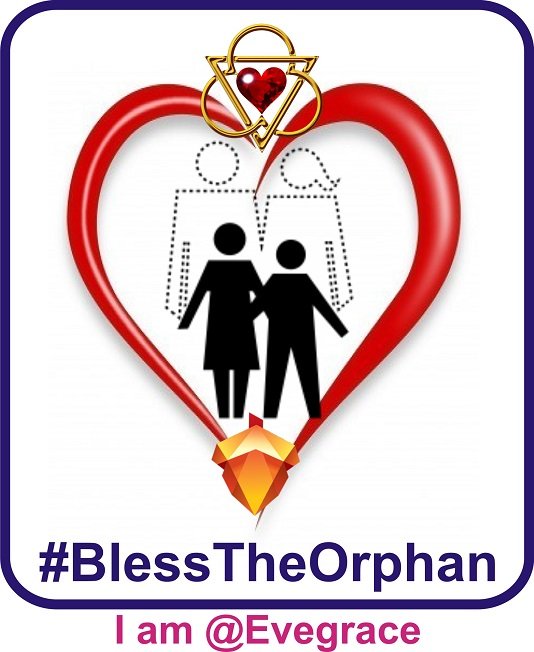 Moreover, the vulnerable girl-child (even with both parents) will be considered in this project. While I grew up, I had been hurt because I had no one to talk to nor be concerned with my worries. I know the pains such girls go through and @BlessTheOrphan project will be a coverage for them. In this part of the world, some girls are so neglected that some rarely have access to the basic woman's need such as sanitary wares. #BlessTheOrphan project will be a coverage to such.

Friends, Beatitudes (HEARTs) is for all, Be a part of this Blessing...
---
---
---
---
Hey! to you trying to give-up, wait yet a bit. Your sorrows and troubles are not the end of you. You will smile again. Jesus is the bright and morning Sun. He will lighten you day. To @Steemchurch parishioners. Hold on and keep the hope concerning Telos Village, surely, I believe that many tears shall be wiped away.
I hope to see you all in @Steemchurch Prosperity Village!


I hope you'll engage my post with your comments, upvotes and resteems. Thank you.

---
Posted via Marlians.com