And do not grieve the Holy Spirit of God, with whom you were sealed for the day of redemption.

image source
Dear brothers and sisters in Christ
Today the Golden Censer has sent me the blessing of a verse from the letter of the apostle Paul to the Ephesians.
This verse gives me a norm of life in that my behavior must be in accordance with the grace of the Holy Spirit, avoiding with my actions, thoughts and relationship with other brothers in the faith to put aside bad words, disputes and disagreements, trying in everything moment a pure heart and be kind to the needy.
Today, Thursday, December 5, I had the pleasure of participating in the First SteemChuch Meetup Telos in my city, where I shared with my brothers and sisters in which the apostle Darlenys presented the vision of SteemChurch and the opportunity we have to impact communities with the "Give Wings to Freedom Education without Limits" project. The people who were present at this meeting were committed to work on the dissemination and expansion of the work of the church.
My prayer today is addressed to the parishioners belonging to SteemChurch that the Lord on this second anniversary allows us to consolidate, with our commitment to harmonious work to carry the message of Christ.
Amen
(Original interpretation of @felixgarciap)
[screenshot @felixgarciap]
Information about Telos Blockchain and Golden Censer
As part of the daily promotion of #steemchurch, the parishioner has the help of the Golden Censer who in addition to providing Hearts nourishes the believer with a verse from the Bible.
So with the support of the Holy Spirit the believer meditates and prays with the blessings given daily by the Golden Censer. In order to receive this blessing, you must have a Telos account and an account with the extension .jc, which must be previously authorized by Steemchurch.
Telos allows you to create a free account and makes available an official Sqrl wallet. However, you can purchase a free Telos account through the @Steemchurch form with suffix .jc, who assign you, among other things, the cpu and net necessary for the operation.
https://docs.google.com/forms/d/e/1FAIpQLSffGhsTf2okmbFtcRIYxTE0IiRlRjBEhDpsA8-D5tOPOC6IUg/viewform
For more information on Telos blockchain visit https://steemit.com/steemchurch/@victoriaxl/telos-blockchain
I am proudly a #Steemchurch member.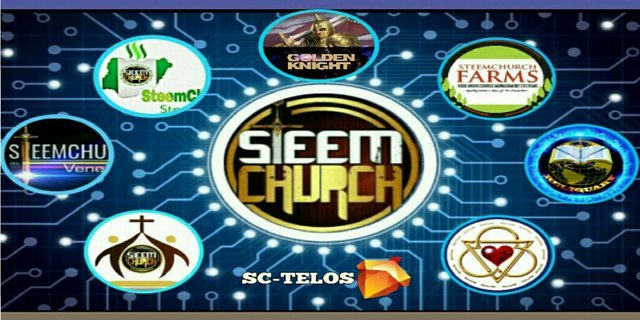 [Use of Image authorized by @steemchurch]
My shoutout goes to our sponsors:
@sirknight,@sniffnscurry,@pennsif,@adollaraday,@fundition,@charitycurator, @theycallmedan,@curatorhulk, @impactn-projects,@partiko, @writeandearn, @maxdevalue
My special thanks also goes to @adollaraday @reliquary @sniffnscurry @steemchurch @maxdevalue @uyobong @sc-g @sc-v @sc-n @sc-telos @sc-philippines and all the parishioners.
Please upvote and resteem this post if you found it good for others.
God bless you abundantly.