This is my entry for #goldenhourphotography for contests by @juliank and @photocontests
---
---
This is my entry today | Golden Rays in the morning
Sprout faintly sounds Azan Rum and Chicken rush to Welcoming that morning soon Arrives. on this Sunday morning enjoying the golden rays that appear behind the clouds so menghatkan what else with the cool weather with a breeze on the beach with a row of boats that have not been sailing to fish. this is a quiet morning in my town.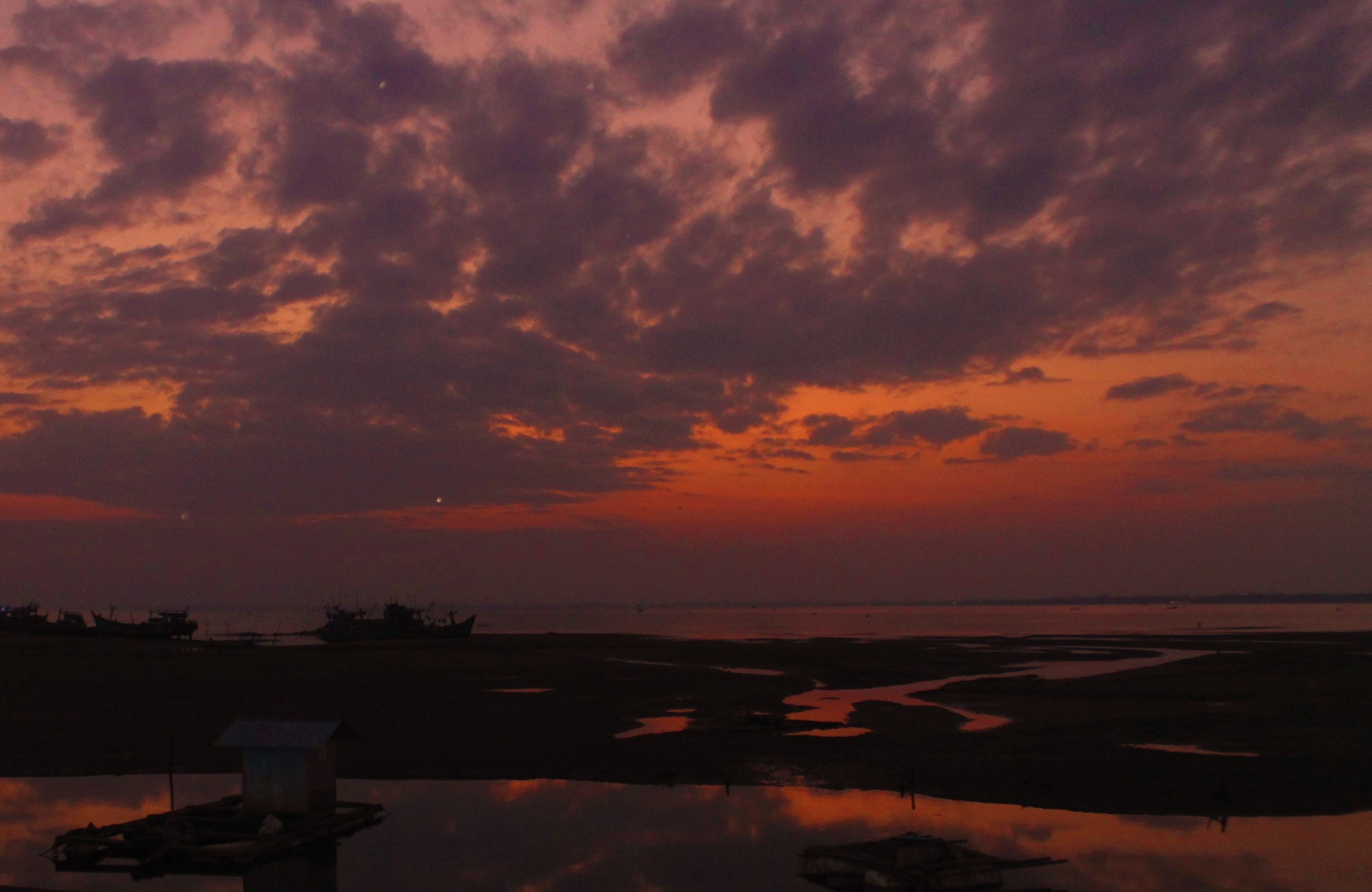 Golden Rays in the morning
Check out Lands End!
| Category | Landscape , Goldenhour photography |
| --- | --- |
| Exposure | f/4 , 1/60 sec, ISO 800 |
| Camera | EOS 1100D |
| Lens | EF-18-55mm / 3.5 - 5.6 IS II |
| Focal length | 18 mm |
| Location | Lhokseumawe, Indonesia |
| Taken | by @achmadyani |
---
---
The initiator of the contest: @juliank
Monday: #foodphotography and #animalphotography
Tuesday: #landscapephotography and #cityscapephotography
Wednesday: #architecturalphotography and #vehiclephotography
Thursday: #macrophotography and #colourfulphotography
Friday: #streetphotography and #portraitphotography
Saturday: #sportsphotography and #smartphonephotography
Sunday: #goldenhourphotography and #longexposurephotography
---
---
This is my entry today #goldenhourphotography | Golden Rays in the morning
Thank You
I appreciate you taking the time to read this post and see my photo. I hope you enjoy it. Please let me know what you think in the comments below.

Follow me at Steemit @achmadyani
---