Clearly, we are always surrounded by light. Light everywhere.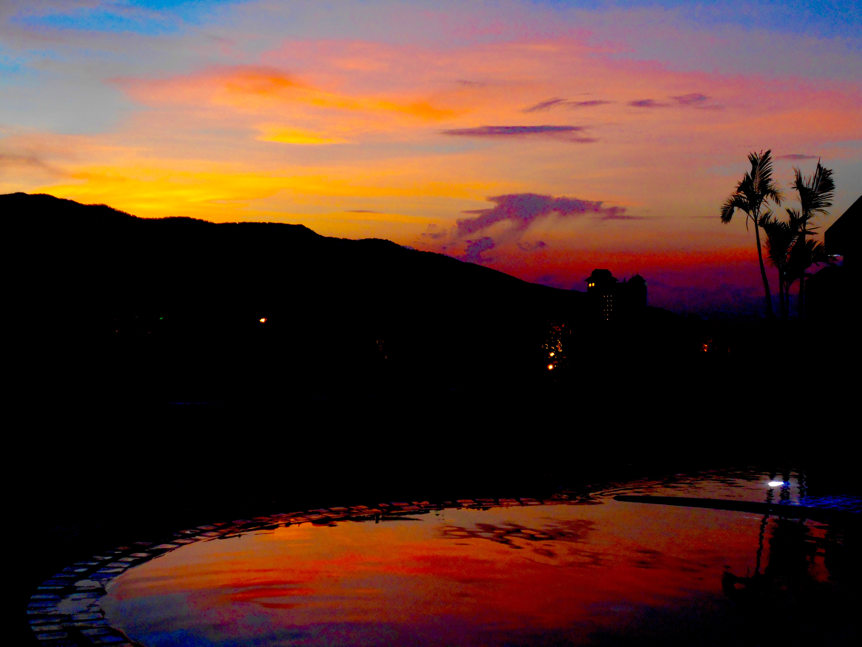 [Right-Click Here to Enlarge Photo]
Pinpricks of light
The broad dark band cutting across this photo is the city of Chiang Mai at night. If you look closely, you can see a few pinpricks of light on some of the taller buildings in town.    
But by the end of goldenhour, the city is essentially in the dark. 
Infusions of light
However, even as darkness descends, our world continues to be surrounded by light – even infused with light. The sun has dipped well below the horizon, but its light is reflected, not only directly off the soft clouds, but secondarily off the surface of the pool.    
Indeed, we are still surrounded by a rich palette of light. Light!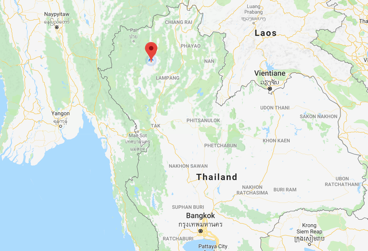 Location –
Chiang Mai, on Google Maps
This is my entry in
@juliank
's GoldenHour Photography contest.

https://steemitimages.com/DQmaRbjQ7Pgj4eUr1u2FMdHCuajLf9gTV8k4WNEV2jZqCFM/image.png https://steemitimages.com/DQmTDjQygLGQv4iCp8k2DWp3x7o79Y4zBxGfcTvnLseCTaf/image.png