Although it sounds nice, that's not the actual name of the lake.
When I came to close, the male swan made a pretty clear statement with hissing, that I should back away, and that this is his territory.
So I did back away, and left them continue with their evening cleaning ritual…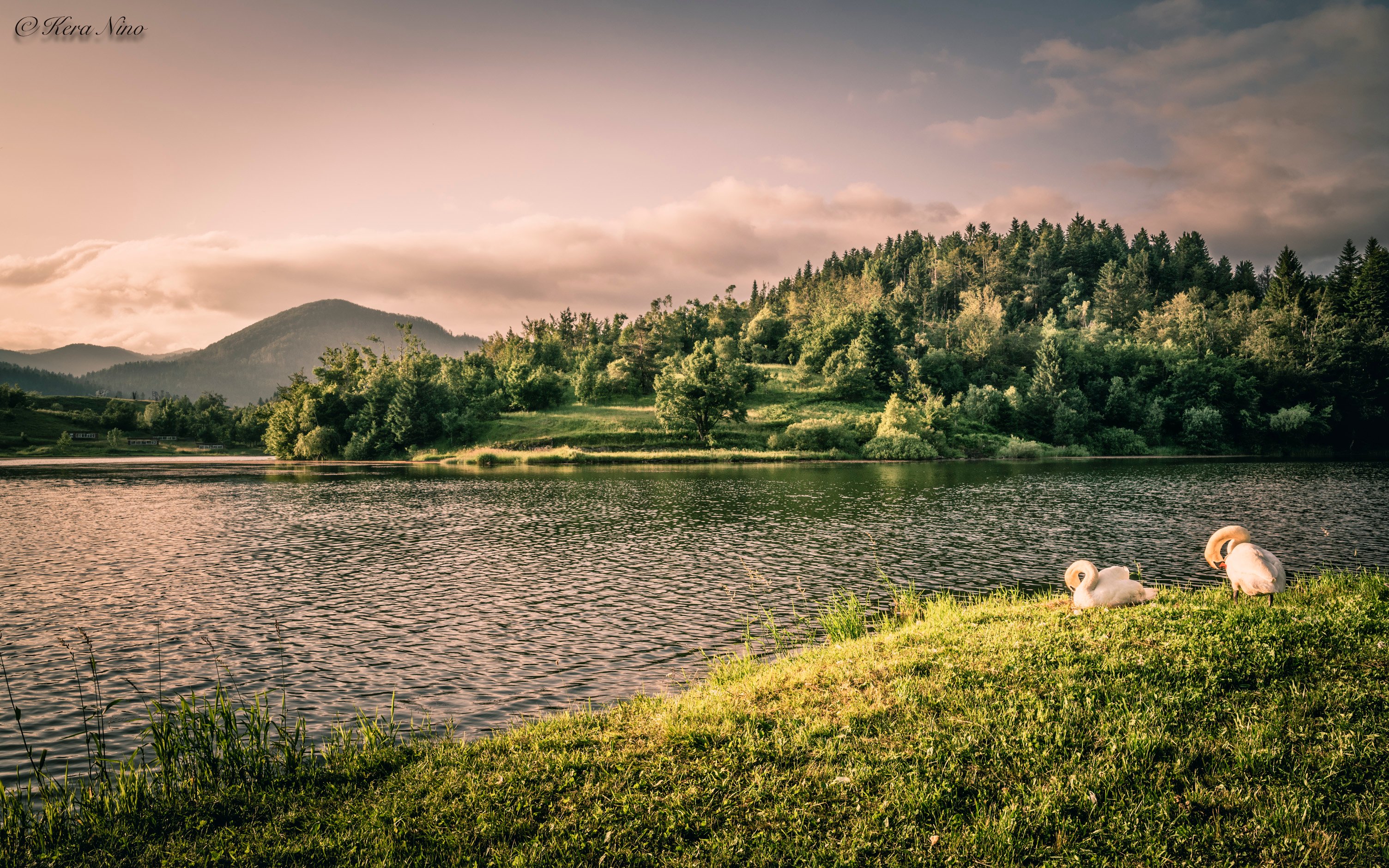 Nikon D750 / ISO 100 / 1/160s / f11 / Samyang 24mm f1.4
The shot was taken at Mrzla Vodica lake, in Gorski Kotar region, Croatia.
That's my entry for the #goldenhourphotography contest, hosted by @juliank.
Hope you like it,
Cheers,
Nino.