On August 3, Google rolled out its new policy, allowing advertisers to officially offer their cryptocurrency and wallet exchange services online.
The latest set of rules is quite tough. To weed out shadow advertising and crypto fraud, Google requires advertisers to register with the Financial Crime Enforcement Network (FinCEN). ICOs, banned from advertising back in 2018, are still a no-go.
Thanks to this step, the corporation is expected to boost its revenue in the developing sector of digital currencies.
Meanwhile, Ethereum masterminds have begun a countdown to the Thursday launch of the London update on their website. The update will affect how the network handles transaction fees.
Ahead of the update, ETHUSD is showing more positive dynamics compared to BTCUSD.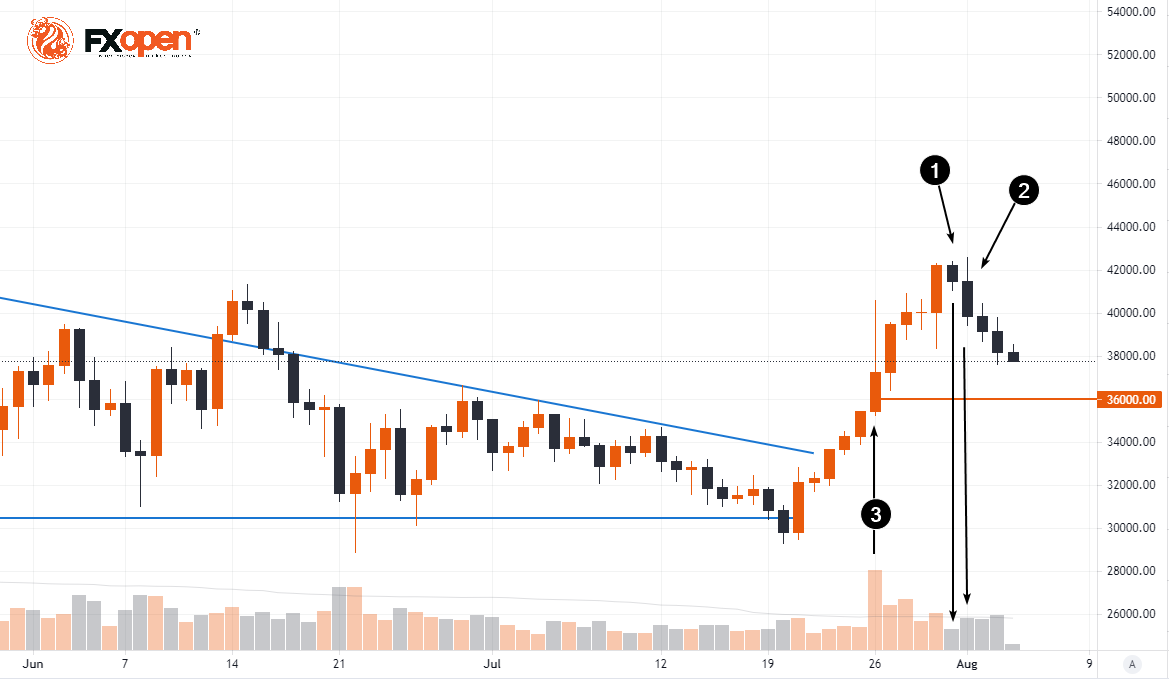 Read more: https://www.fxopen.blog/google-green-lights-crypto-ads/