concrete ladybug? hazardous asphalt eater? poor suffered googlyeyes, thats it!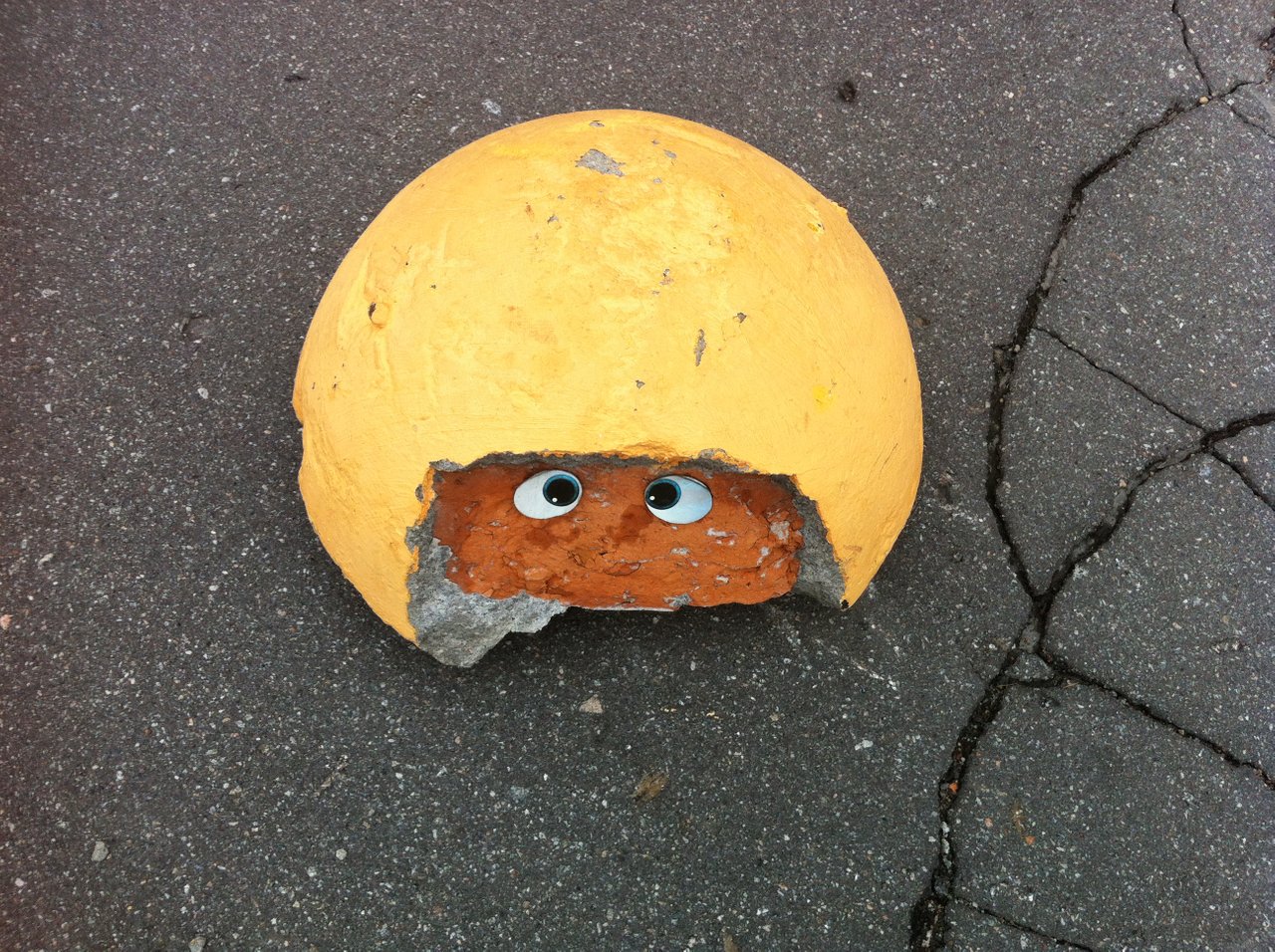 taken with iphone4 | all rights reserved
I had no camera with me, but the light was ok and iphone did his job -- so I can share this unique googlyeyes creature with you. I did a series of shots, and it happenes the best-working one is this, where it looks at you almost vertically. the others - where it looks 'somewhere' - dont create such a strong impression.
what do you think?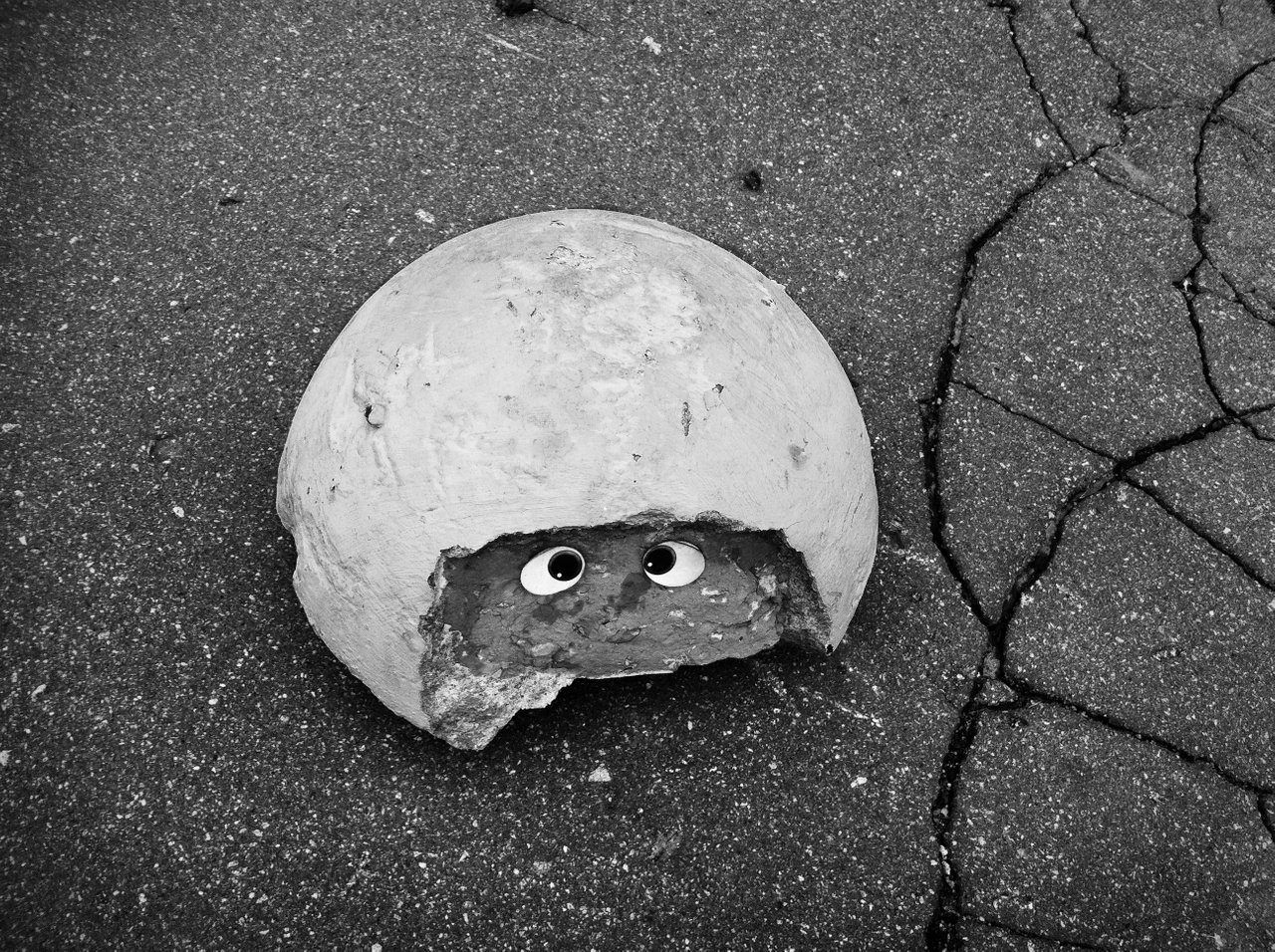 location: somewhere near PSKK, St.Petersburg, Russia