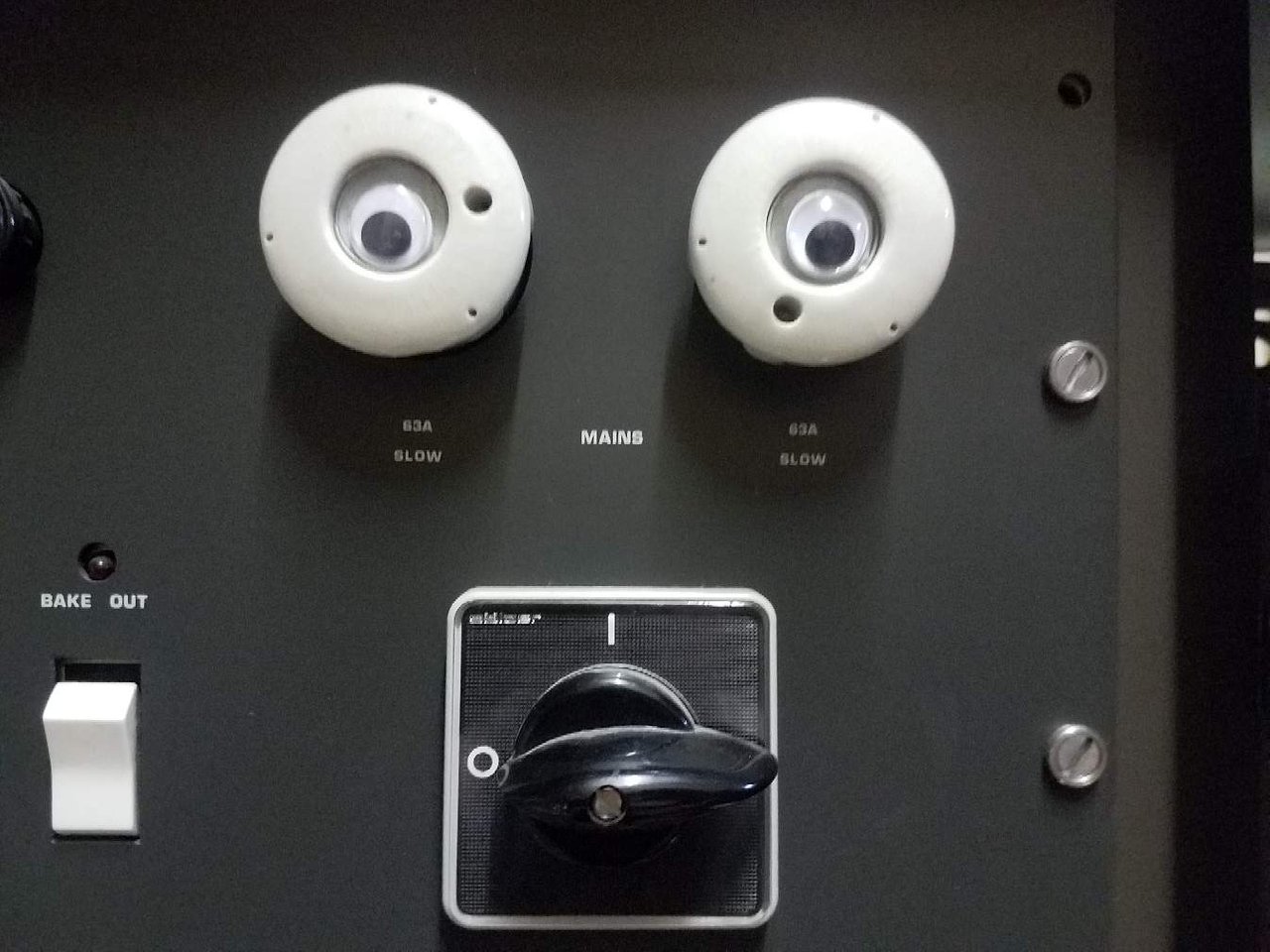 Sadly, he will never be turned on again. That's the mains power switch, and the fuses for the 220 Volt 40 Amp supply for an old Philip's EM430 Transmission Electron Microscope. Under optimum conditions he could resolve down to 0.22nm or so. He is now part of the indoor EM boneyard. Here is a picture of part of the optics column, with most of its lead ~0.5" thick shielding removed.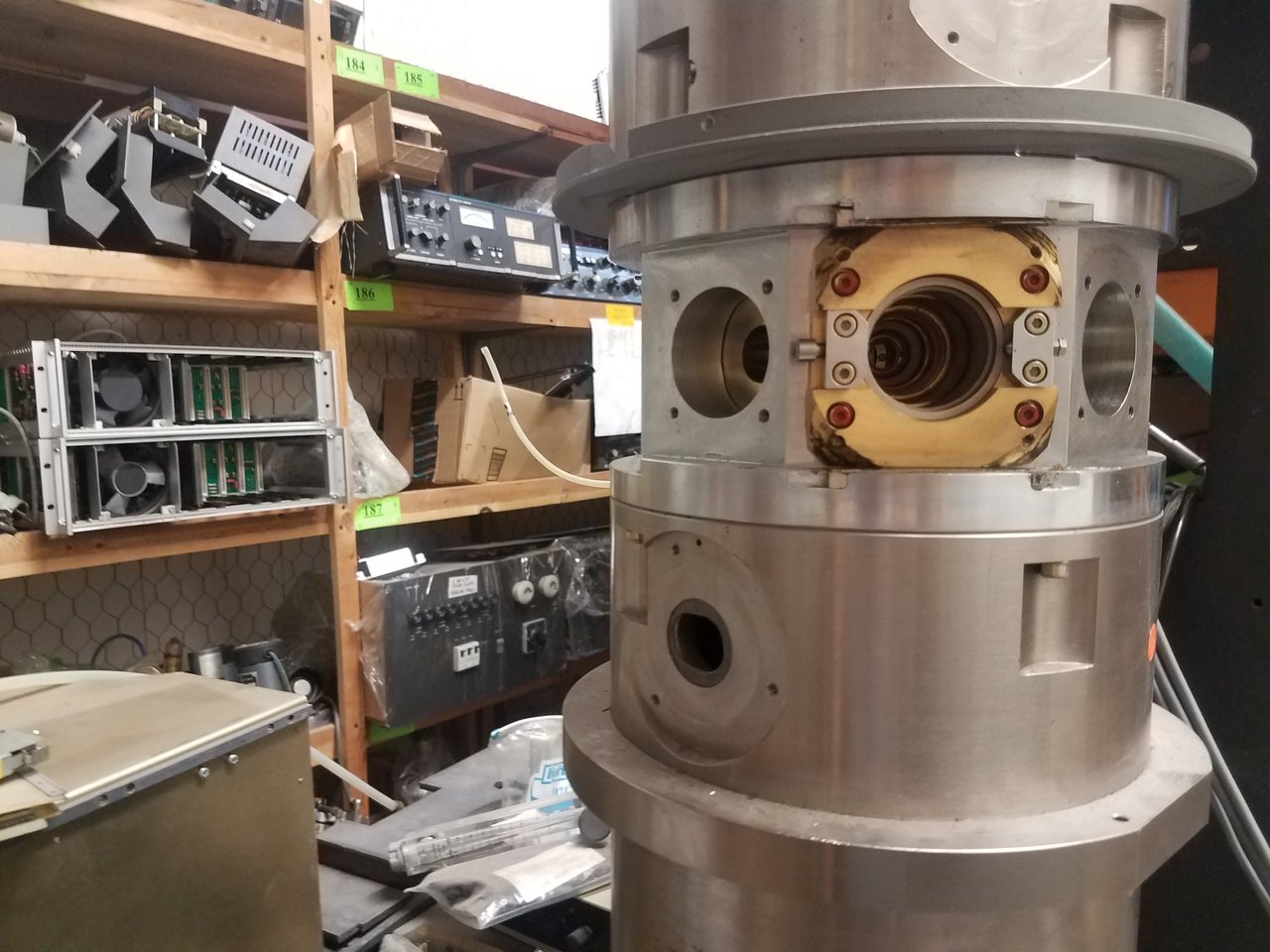 The two bronze crescents are where the Specimen Airlock and Goniometer was attached. In the background you can see many other TEM parts. There are still a few EM430s running in the world, and even more CM30s which came around about 15 years later in the late 80s or so. Many of the parts EM430 mechanical and lens components are compatible with the CMs.
For contrast, the most cutting edge high HRTEMs (High Resolution TEM) currently available can resolve down to about 0.058 nm. Those would include JEOL ARMs and FEI (Now Thermo Fisher) Titans.
Posted using Partiko Android