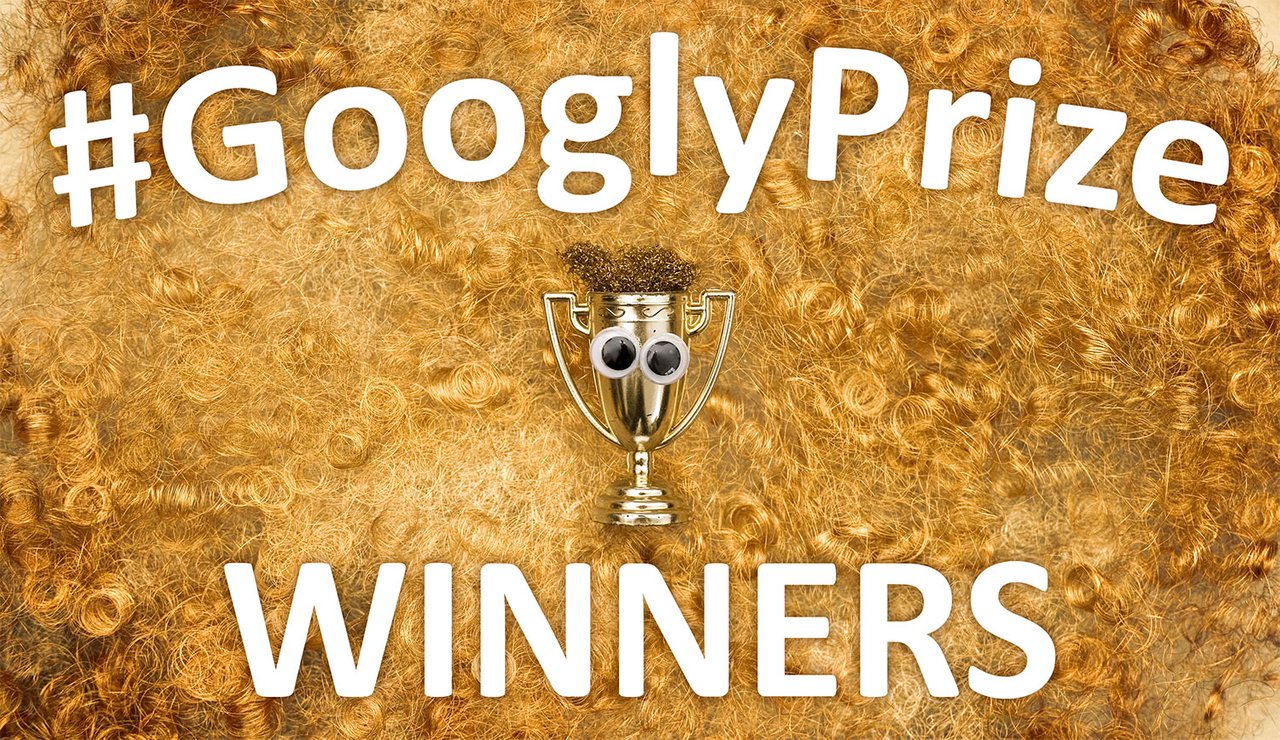 This is it: the big 100!
The yellow brick road is paved with #GooglyEyes.
Thanks to everyone who's here, the whole googly family, their friends, the lurkers and everyone else who just comes through randomly. We've been doing this for well over two years and this is the 100th time we're getting together to celebrate the best in googlyness on the steem blockchain.
 
❤️ 💯 ❤️
Seriously though, thank YOU. It's your engagement, the flow of new ideas, the loosely tied community around this thing that keeps this show going. I am humbled to have the honor of being your host here and I commend all of your for being the most awesomest audience out there!
I'm already looking forwards to break the next digit when we go from 999 to 1000. Heh! But let's not get ahead of ourselves.
---
I know @reggaemuffin was a bit excited about the googly show getting to 100, too. He shelled out some $$ to sponsor a nice bunch of upvotes through @minnowbooster last week. And as you all know, 100% of all rewards always go straight into the prize-pool, so thanks to that, we do have an appropriately sized prize-pool for the occasion today.
---
hip-hip-hooray :D
The Prize Pool:
carried over from last week
0.055 SBD, 5.277 STEEM,
4.243 PAL, 47.8920 CCC and 6.96799 PHOTO
in liquid funds
and an available delegation of 436.815 SP
plus
100% of all rewards on last week's winner announcement:
0.000 SBD, 68.776 STEEM, 68.778 SP
11.248 PAL, 61.3564 CCC, 168.12899 PHOTO
PAL, CCC and PHOTO pay their rewards in 50/50 staked and liquid tokens
only the liquid amounts, available for immediate prize-payouts, are noted above
staked tribe-rewards in equal amounts have been added to @googlyeyes' stake
you are welcome to join the discussion on how these funds should be used
share your thoughts on the Planet Googly Discord
adding up to:
💰
0.055 SBD, 74.053 STEEM,
15.491 PAL, 109.2484 CCC and 175.09698 PHOTO
in the liquid prize-pool
60% will be given out today, 40% will be carried over into next round!
1st - 30% | 2nd - 20% | 3rd - 10%
and
505.593 SP for delegations!
delegation prizes are exclusive to winners with low stake and good voting manners
 
 
Need more details and numbers about the Prize-Pool? There's a whole spreadheet for you!
I haven't fully integrated the tribe bookkeeping in there, yet. You'll find it way off to the right: columns BE to BK.
---
It's a special occasion, but the winner selection worked the same was as every other week: friends and family on the Planet Googly discord were asked to select up to three personal favorites from all valid entries made under the #googlyeyes tag since the previous announcement was posted. Popular vote decided the winner ranking.
qualifying posts were submitted by:
@krakonos, @steemean, @detlev, @qwerrie,
@bucipuci, @brittandjosie, @marpa and @insaneworks
today's guest judges were:
@brittandjosie, @bucipuci, @hazel420, @mathowl, @ninahaskin
@qwerrie, @rubberduckiemom, @sparkesy43 and @steemseph
guest judges can never vote for their own entries
drumroll please...
🥁 AND HERE ARE OUR WINNERS: 🥁
🥉 Today's 3rd winner is: 🥉
@insaneworks with
"Help save Nøgne from a cruel and vicious monster!"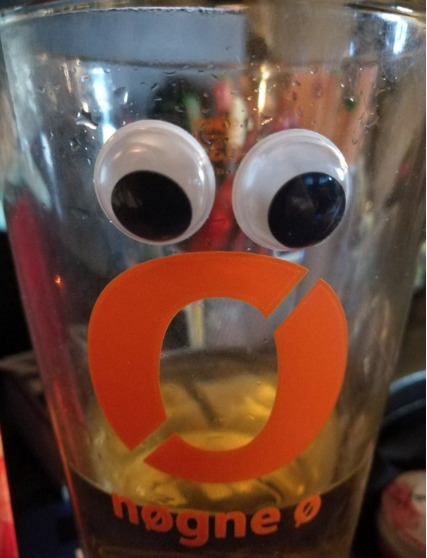 We're starting off with an insane tale about habitual beer-glas abuse, and that probably doesn't mean what you think it does... but I'm actually a bit surprised nobody dropped no BEER tokens in there, yet. I mean, just saying, though!
🥈 The 2nd winner is: 🥈
@qwerrie with
"little creatures #51"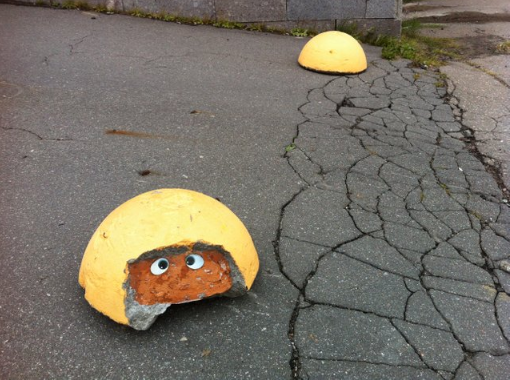 I'll say it right here, this was my personal favourite this week, straight up awesome eyebombing par excellence! But that also reminds me, I still wanted to check out what the other 50 little creatures before that one might have been?!?
🥇 And Our Grand Winner is: 🥇
@marpa with
"Ojos Olvidados"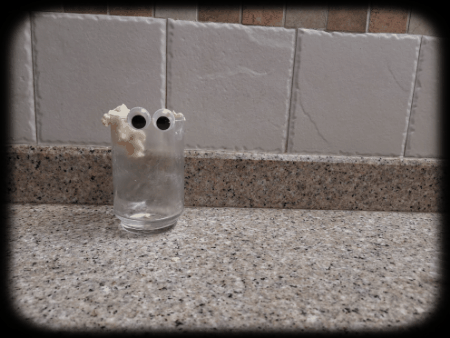 And the grand winner of the grand 100th #GooglyPrize is no other than googly grandmaster @marpa. She's been in the googly family since we had barely started counting in two digits. That's pretty forking awesome if you ask me!
aaaaand
another drumroll, please
🥁 the Googly-Delegation-Winners are: 🥁
you will receive delegations worth
252.796, 151.677 and 101.118 SP
for at least 9 days.
All of today's winners qualify for the delegation prizes, none of them is ridiculously rich or self-voting too much. We're doing the normal 50/30/20 split for the delegation pool.
---
prizes are being awarded every 7-8 days
No-Conditions Policy:
No mandatory resteems, upvotes or follows are required!
just:
- get some #GooglyEyes -
- stick them onto something -
- take some pictures -
- make a post with the tag #googlyeyes -
- and it must be one of the 1st five tags -
- post original content and don't spam -
- this is a creative contest and not a lottery -
- show us something special and post with passion -
More Winners Every Week!
The prize-pool for the next issue already contains:
liquid funds of 0.052 SBD, 29.621 STEEM,
6.197 PAL, 43.6995 CCC and 70.03881 PHOTO
and 442.794 SP for delegations
and
as always,
100% of ALL rewards on THIS POST!
Want to learn more about this contest? Read:
A brief History, some Updates and a few Tips for Winning
Have more questions or just want to hang out? Join:
Planet Googly on Discord
---
bonus image: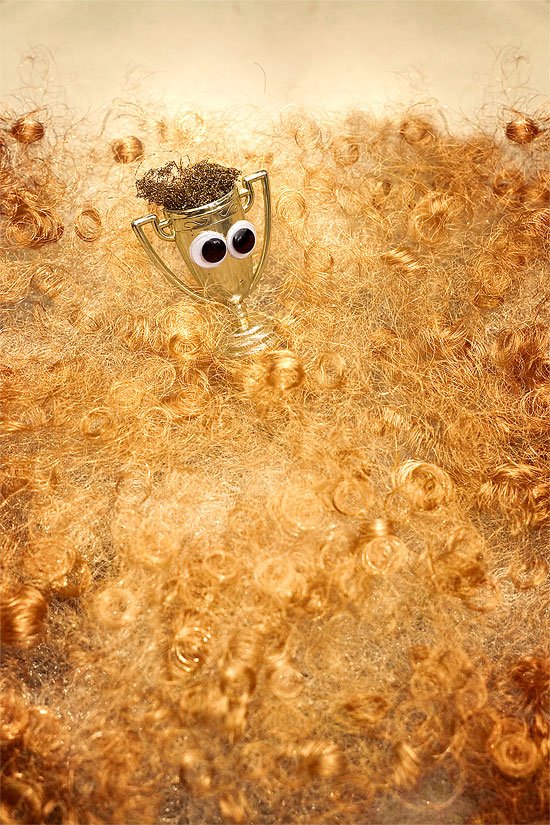 the googlyprize is in the goldilocks zone
---
My special appreciation goes to our googly patrons:
@krystle, @ausbitbank, @reggaemuffin and @drakos!
They are bootsrapping this contest with their ongoing support!
@ausbitbank, @reggaemuffin & @drakos are also running as witnesses,
show them some love by giving them your approval!
More shoutouts go to @perepilichnyy, @eric818, @ew-and-patterns, @abigail-dantes, @judasp, @wf9877, @contestkings, @bafi, @mattclarke, @suesa, @girlbeforemirror, @madlenfox, @andreasgrubhofer, @gormogon, @goumao, @mathowl, @for91days, @jasonbu, @andresurrego, @zaphyr, @marblely, @askari, @marty-art, @funworlding, @elena-singer, @drakernoise, @aellly, @bashadow, @droida, @saffisara, @penderis, @svirus, @ninahaskin, @arcange, @shasta, @roguescientist84, @insaneworks, @tonygreene113, @ewkaw, @ravenruis, @w0olf, @steemean, @okkiedot, @olaexcel, @suesa-random, @krakonos, @wiseman91, @lordvdr, @artemisa7, @monster-one, @sasaadrian, @didic, @bboyady, @stevejhuggett, @darewealth, @herbncrypto, @carlosl, @sam99, @kimzwarch, @bubbleburst, @jsock, @regularowl, @elizacheng, @qwerrie, @philippekiene, @bucipuci, @glitterbooster, @atanas007, @robofox, @nante, @yo-yo, @dexterdev, @lastravage, @gweern, @aykaco, @seadbeady, @steemkitten, @vaccinusveritas, @shadowmask, @onecent, @hardaeborla, @mytunes, @roknavy, @motherearthist, @archisteem, @hazel420, @iovoccae, @steemlandia, @brickmanbrad, @ladyyunajay, @pixelfan, @lukasmining, @imisstheoldkanye, @namchau, @frufiffi, @sparkesy43, @talaxy, @mk-photo-token, @azalealife, @vezo, @tellurian, @yeplepage, @stach.pay, @thomasgift, @i-c-e, @newbiegames, @soundworks, @missaj, @derangedcontests, @manimanitour, @scc664, @chrono.pal, @archisteem-cn, @meedo, @cryptictruth, @maxwellnewlife7, @smokingfit, @steempest, @ticketyboo, @betbet, @mohandes, @funcontest and many many more for upvoting last week's announcement and thereby helping to fund this awesome award!!
---
everything is better with #GooglyEyes
Your upvote on this post is funding next week's prize!