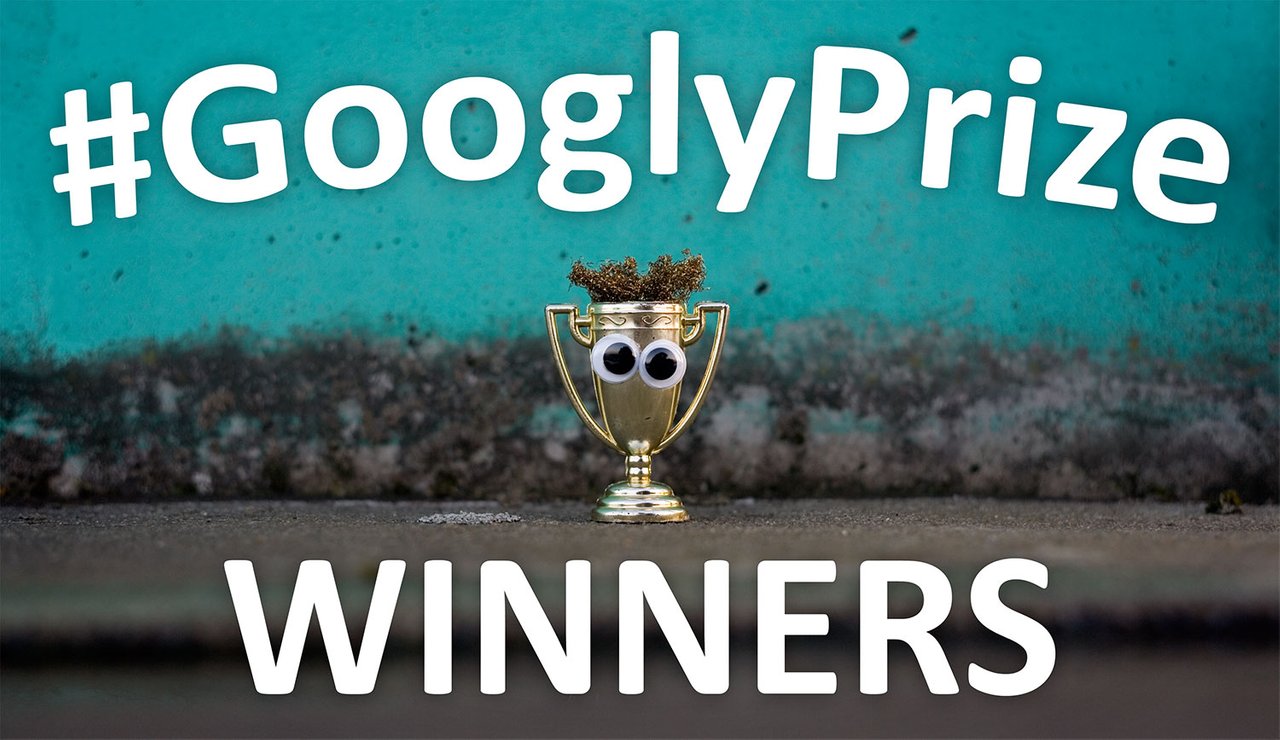 Simple fun or serious creativity?
You can have it all when you let the #googlyeyes in your life.
It's also an easy way to create some original content and a great way to have a fun time while doing so. You should give it a try, there's a googly friend waiting to be discovered almost everywhere!
Post some pictures on steem and introduce us to your find, you might even win a nice little prize!
---
The Prize Pool:
carried over from last week
0.040 SBD, 7.927 STEEM,
4.754 PAL, 40.0588 CCC and 8.06521 PHOTO
in liquid funds
and an available delegation of 528.090 SP
plus
100% of all rewards on last week's winner announcement:
0.000 SBD, 8.063 STEEM, 8.065 SP
8.049 PAL, 43.9068 CCC, 1.46910 PHOTO
PAL, CCC and PHOTO pay their rewards in 50/50 staked and liquid tokens
only the liquid amounts, available for immediate prize-payouts, are noted above
staked tribe-rewards in equal amounts have been added to @googlyeyes' stake
you are welcome to join the discussion on how these funds should be used
share your thoughts on the Planet Googly Discord
adding up to:
💰
0.040 SBD, 15.990 STEEM,
12.803 PAL, 83.9656 CCC and 9.53431 PHOTO
in the liquid prize-pool
60% will be given out today, 40% will be carried over into next round!
1st - 30% | 2nd - 20% | 3rd - 10%
and
536.155 SP for delegations!
delegation prizes are exclusive to winners with low stake and good voting manners
 
 
Need more details and numbers about the Prize-Pool? There's a whole spreadheet for you!
I haven't fully integrated the tribe bookkeeping in there, yet. You'll find it way off to the right: columns BE to BK.
---
As always, friends and family on the Planet Googly discord had a chance to select up to three personal favorites from all entries made under the #googlyeyes tag since the last winner announcement was posted. It was a quiet afternoon and the jury didn't make a clear decision, I had to put my own votes into the hat and make the hard decisions today.
qualifying posts were submitted by:
@roguescientist84, @jjprac, @qwerrie, @mathowl,
@tattoodjay, @steemean, @marblely, @bucipuci and @marpa
today's guest judges were:
@dexterdev, @hazel420, @hopehuggs,
@krystle, @marblely and @qwerrie
guest judges can never vote for their own entries
first of all, an honorable mention:
@qwerrie with "cruel mushroom"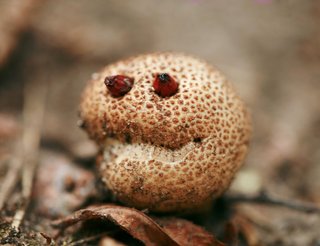 @qwerrie's entry barely missed a spot on the pedestal today. He volunteered to be part of the jury and so he could not vote for himself, which is a bit of a disadvantage to begin with, and the ingeniously improvised eyes aren't really the googliest ones and in the end he just barely missed a prize. I felt this little shroom still deserved some fame and glory, and a bonus SBI share, even if it can't have a part of the greater fortune today.
and now,
drumroll please...
🥁 AND HERE ARE OUR WINNERS: 🥁
🥉 Today's 3rd winner is: 🥉
@roguescientist84 with
"Crazy Googly Bulb"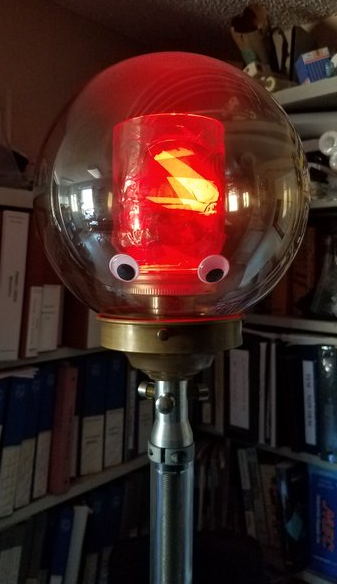 Coming in on 3rd today, @roguescientist84 is back with some eyes on one of his illuminated contraptions. You can view the colours shifting only on appics and you'll find some sideways pictures in the post on steemit. The technicalities are a bit weird, but weird is good and with some #googlyeyes it does still work well.
🥈 The 2nd winner is: 🥈
@steemean with
"Looking for Monsters in The woods"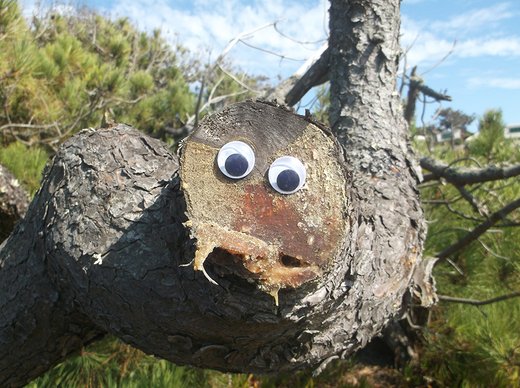 @steemean brings us some crisp shots of another monster in the woods this week. He doesn't like to tell long stories so the pictures speak for themselves, and with a face like that, the story will be spun by your own imagination.
🥇 And Our Grand Winner is: 🥇
@marblely with
"Gingerly Forest friends"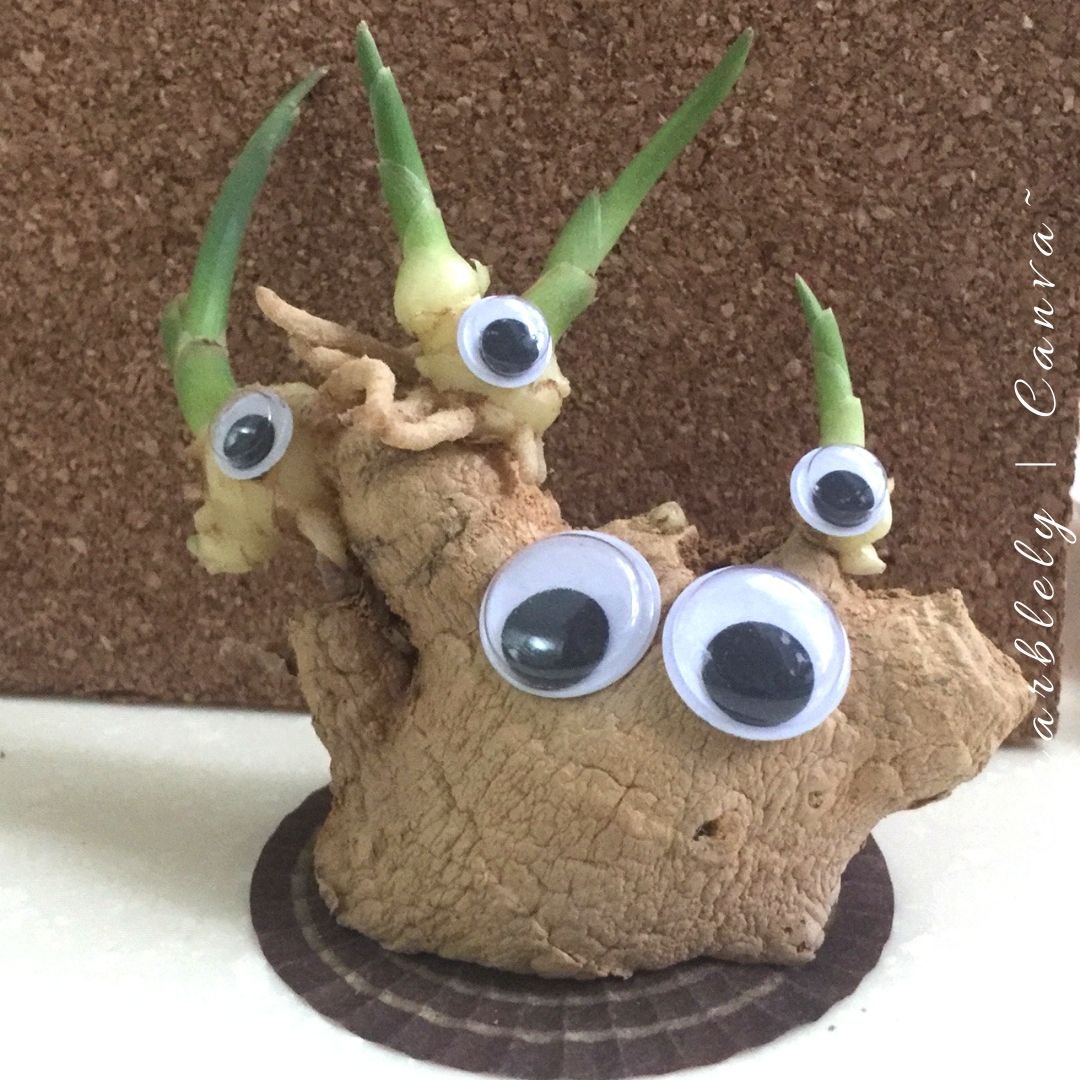 Our grand winner brought some fresh friends. @marblely is back with some tales from her kitchen and there's a lot of cuteness that will certainly grow on you if you go for a visit. There's some GIFs hiding in the forest as well!
aaaaand
another drumroll, please
🥁 the Googly-Delegation-Winners are: 🥁
you will receive delegations worth
321.693 and 214.462 SP
for at least 9 days.
Unfortunately our third winner today hasn't been too active on steem lately and his account has barely voted at all. It would be a shame to waste the delegation's potential to share the riches around the chain and so this round's delegation pool goes to our 1st and 2nd in a 60/40 split.
---
prizes are being awarded every 7-8 days
No-Conditions Policy:
No mandatory resteems, upvotes or follows are required!
just:
- get some #GooglyEyes -
- stick them onto something -
- take some pictures -
- make a post with the tag #googlyeyes -
- and it must be one of the 1st five tags -
- post original content and don't spam -
- this is a creative contest and not a lottery -
- show us something special and post with passion -
More Winners Every Week!
The prize-pool for the next issue already contains:
liquid funds of 0.037 SBD, 6.396 STEEM,
5.123 PAL, 33.5864 CCC and 3.81373 PHOTO
and 528.995 SP for delegations
and
as always,
100% of ALL rewards on THIS POST!
Want to learn more about this contest? Read:
A brief History, some Updates and a few Tips for Winning
Have more questions or just want to hang out? Join:
Planet Googly on Discord
---
bonus image: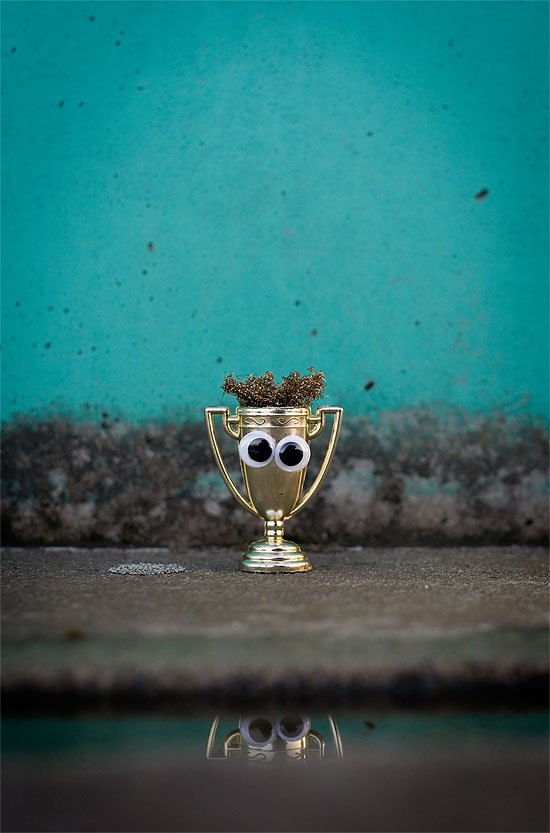 gazing into deep turquoise hues
---
My special appreciation goes to our googly patrons:
@krystle, @ausbitbank, @reggaemuffin and @drakos!
They are bootsrapping this contest with their ongoing support!
@ausbitbank, @reggaemuffin & @drakos are also running as witnesses,
show them some love by giving them your approval!
More shoutouts go to @perepilichnyy, @abigail-dantes, @ew-and-patterns, @detlev, @thecryptodrive, @stoodkev, @tengri, @kaerpediem, @saboin, @kamikaze, @steemean, @mathowl, @shasta, @jasonbu, @intro.bot, @shadowspub, @steemseph, @marblely, @marty-art, @tonygreene113, @arcange, @drakernoise, @ninahaskin, @cryptomancer, @dkid14, @bashadow, @jacey.boldart, @apsu, @ewkaw, @flugschwein, @monster-one, @bucipuci, @sparkesy43, @megadrive, @krakonos, @qwerrie, @artemisa7, @okkiedot, @droida, @bubbleburst, @jamerussell, @pixelfan, @xcountytravelers, @jsock, @hazel420, @glitterbooster, @gweern, @robofox, @regularowl, @yo-yo, @cuddlekitten, @dexterdev, @shadowmask, @wizardofaus, @lukasmining, @iovoccae, @steemlandia, @brickmanbrad, @ticketyboo, @ticketywoof, @mytunes, @actisam, @i-c-e, @thomasgift, @newbiegames, @soundworks, @shanip, @vaccinusveritas, @dinshatech, @h-hamilton, @dinsha, @chrono.pal, @iamraincrystal, @msg768, @raphaelle, @owlpal, @isaria-ccc, @funlands, @pal-isaria, @ikarus56, @verifyme, @linkerstinker, @tokengesture, @sam99, @roknavy, @iedot, @treasure-chest, @pieces-of-eight, @arsadulislam, @ambercookie, @nurah, @orbo, @dailygiveaway, @mohaaking, @misschance, @kingnosa, @stmdev, @bilpcoin.pay, @johannpiber.ccc, @johannpiber.phot, @johannpiber.pal, @shahabudin, @themuffinman, @filipino, @wstanley226, @samlee2018, @thebilpcointrain, @anthive, @badham, @cerd26, @changeangels, @cn-photo, @bleerer and @zerdif for upvoting last week's announcement and thereby helping to fund this awesome award!!
---
everything is better with #GooglyEyes
Your upvote on this post is funding next week's prize!