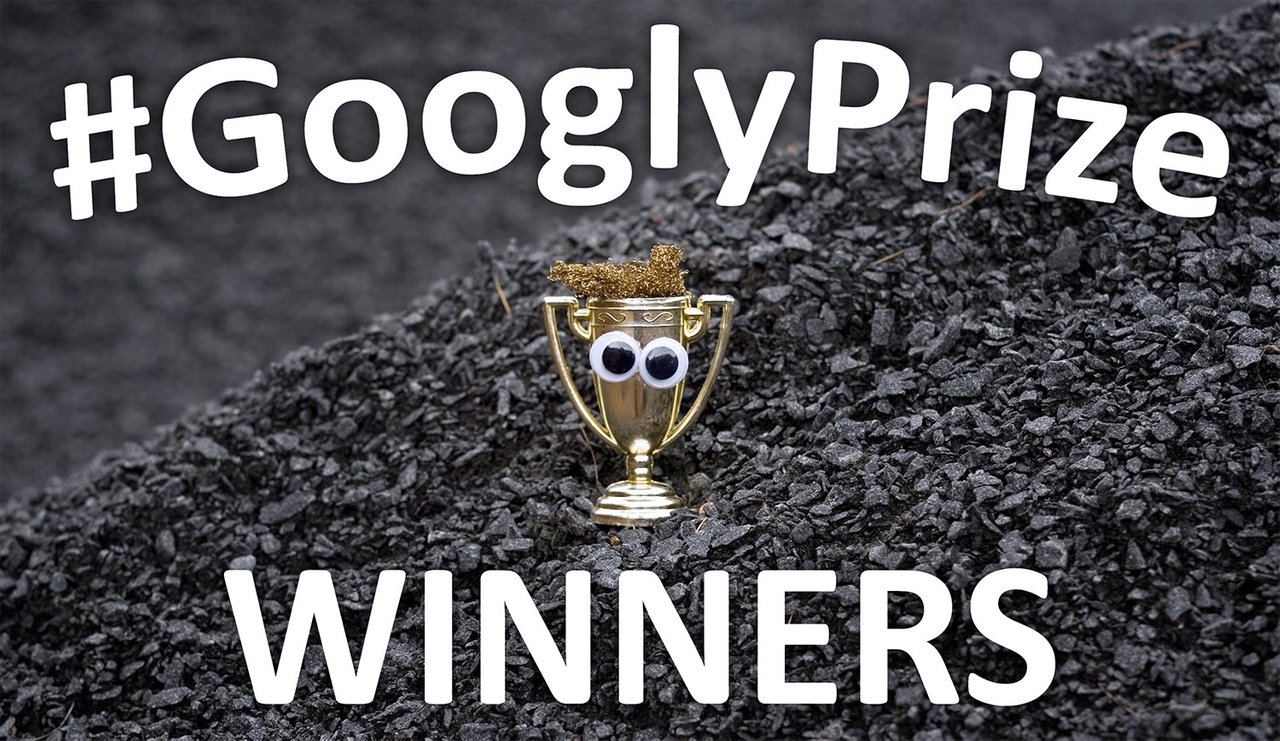 Celebrating new winners and the best of #GooglyEyes
The world is full of wonder and adventures and there are many friends all along the way, waiting for you to meet them. That sounds super cheesy, I know, but if you go out with a pocket full of googly eyes and a curious open mind, I promise you'll find I'm right!
These weekly winners here are just a teaser for all the fun you can find if you give it a try!
---
The Prize Pool:
carried over from last week
0.028 SBD, 5.359 STEEM,
6.246 PAL, 40.7514 CCC and 11.65265 PHOTO
in liquid funds
and an available delegation of 548.362 SP
plus
100% of all rewards on last week's winner announcement:
0.000 SBD, 6.484 STEEM, 6.486 SP
6.378 PAL, 22.5720 CCC, 2.08595 PHOTO
PAL, CCC and PHOTO pay their rewards in 50/50 staked and liquid tokens
only the liquid amounts, available for immediate prize-payouts, are noted above
staked tribe-rewards in equal amounts have been added to @googlyeyes' stake
you are welcome to join the discussion on how these funds should be used
share your thoughts on the Planet Googly Discord
adding up to:
💰
0.028 SBD, 11.843 STEEM,
12.624 PAL, 63.3234 CCC and 13.73860 PHOTO
in the liquid prize-pool
60% will be given out today, 40% will be carried over into next round!
1st - 30% | 2nd - 20% | 3rd - 10%
and
554.848 SP for delegations!
delegation prizes are exclusive to winners with low stake and good voting manners
 
 
Need more details and numbers about the Prize-Pool? There's a whole spreadheet for you!
---
As always, friends and family on the Planet Googly discord had the opportunity to select up to three personal favorites from all the entries made under the #googlyeyes tag since the last winner announcement was posted.
qualifying posts were submitted by:
@krakonos, @insaneworks, @marpa, @saffisara,
@steemean, @detlev, @marblely and @farm-mom
today's guest judges were:
@brittandjosie, @bucipuci, @hazel420, @hopehuggs,
@isnogud, @lordvader, @qwerrie, @sparkesy43 and @warrkin
guest judges can never vote for their own entries
first of all, an honorable mention:
@detlev with "B. Y. Lang Nose"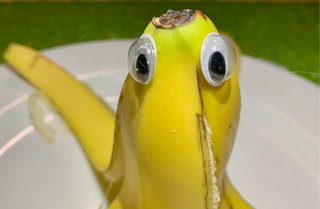 @detlev's latest breakfast table encounter had basically made it into the top ranking after the jury votes were counted, but there were some ties and the ranking from 2nd winner on wasn't clear. I had to throw my own votes into the decision and decided to give the stage to the other winners today as they can have some fun with the delegation prizes. I'll send over some SBI-shares as a consolation prize instead.
and now,
drumroll please...
🥁 HERE ARE OUR WINNERS: 🥁
🥉 Today's 3rd winner is: 🥉
@insaneworks with
"Don't tell anyone but Chris Sprucy has some snow"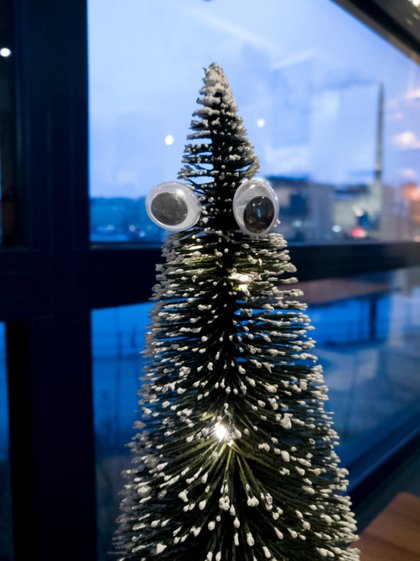 In case you hadn't noticed, it's almost Christmas again. The time to gather for a festive season and enjoy a silent night, well, unless someone like Chris is around, then it won't be a silent one at all. If you want to prepare yourself for meeting that certain someone who's been enjoying the "snow" a little bit too much, you should read that post to get in the mood.
🥈 The 2nd winner is: 🥈
@marblely with
"Holes no more!"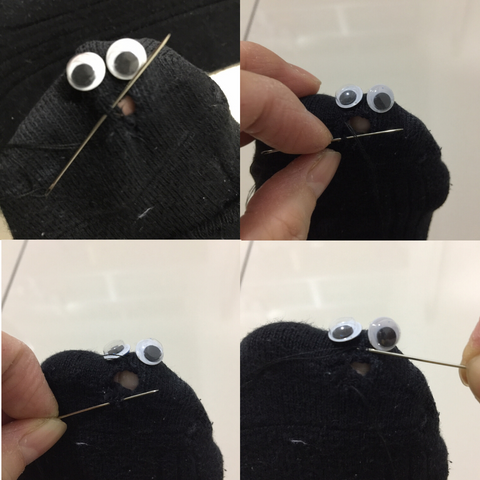 And if Chris just won't shut up... it looks like @marblely is needleworking on a permanent solution for that already. It might a harsh solution but it definitely works. Let others do the talking and give your socks a second life, ready for more walking.
🥇 And Our Grand Winner is: 🥇
@farm-mom with
"GIVE THE KIDS A BAG OF GOOGLYEYES...AND LET THEM FREE"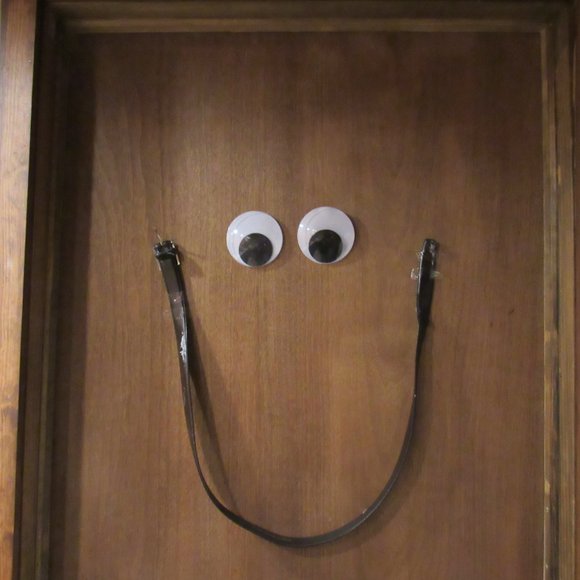 But really, there's no reason to be quiet at all. If you're having great fun it might as well get loud with giggles and laughter. @farm-mom knows what's up... sorry, you can't hear me over all the laughter behind that door?
JUST VISIT THE POST AND SEE FOR YOURSELF!
aaaaand
another drumroll, please
🥁 the Googly-Delegation-Winners are: 🥁
you will receive delegations worth
277.424, 166.454 and 110.969 SP
for at least 9 days.
All of today's winners qualify for the delegation prizes, none of them is super rich already and definitely not self-voting too much. We're good with doing the regular 50/30/20 split for the delegation pool.
---
prizes are being awarded every 7-8 days
No-Conditions Policy:
No mandatory resteems, upvotes or follows are required!
just:
- get some #GooglyEyes -
- stick them onto something -
- take some pictures -
- make a post with the tag #googlyeyes -
- and it must be one of the 1st five tags -
- post original content and don't spam -
- this is a creative contest and not a lottery -
- show us something special and post with passion -
More Winners Every Week!
The prize-pool for the next issue already contains:
liquid funds of 0.025 SBD, 4.737 STEEM,
5.051 PAL, 25.3295 CCC and 5.49544 PHOTO
and 542.805 SP for delegations
and
as always,
100% of ALL rewards on THIS POST!
Want to learn more about this contest? Read:
A brief History, some Updates and a few Tips for Winning
Have more questions or just want to hang out? Join:
Planet Googly on Discord
---
bonus image: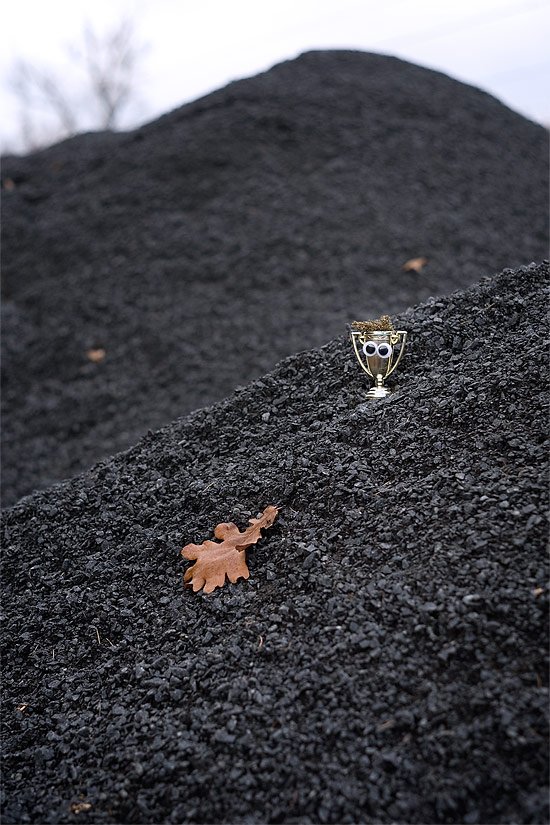 climbing mountains of fine grained gravel
---
My special appreciation goes to our googly patrons:
@krystle, @ausbitbank, @reggaemuffin and @drakos!
They are bootsrapping this contest with their ongoing support!
@ausbitbank, @reggaemuffin & @drakos are also running as witnesses,
show them some love by giving them your approval!
More shoutouts go to @perepilichnyy, @abigail-dantes, @contrabourdon, @ew-and-patterns, @thecryptodrive, @brittandjosie, @silvergoldbotty, @alliedforces, @steemean, @untersatz, @mathowl, @saboin, @jasonbu, @saffisara, @marblely, @steemseph, @farm-mom, @drakernoise, @ninahaskin, @tengri, @bashadow, @cryptomancer, @kamikaze, @ewkaw, @megadrive, @apsu, @arcange, @shasta, @w0olf, @monster-one, @krakonos, @lordvdr, @sparkesy43, @insaneworks, @healthdear, @marty-art, @okkiedot, @artemisa7, @bubbleburst, @xcountytravelers, @bucipuci, @droida, @hazel420, @aitommylr, @glitterbooster, @gweern, @giphy, @robofox, @yo-yo, @dexterdev, @pixelfan, @actisam, @shadowmask, @ticketyboo, @ticketywoof, @borbina, @tahiaarq, @wizardofaus, @lukasmining, @iovoccae, @steemlandia, @brickmanbrad, @superbad, @regularowl, @thomasgift, @i-c-e, @newbiegames, @soundworks, @mitip, @palvoter, @randomvoter, @mytunes, @ikarus56, @owlpal, @allied-mafia, @isaria-ccc, @pal-isaria, @funlands, @linkerstinker, @raphaelle, @mechanicalowl, @tokengesture, @nurah, @iedot, @arsadulislam, @fallrain, @orbo, @ambercookie, @bilpcoin.pay, @mohaaking, @kingnosa, @stmdev, @rockface, @johannpiber.phot, @johannpiber.pal, @zedpal, @roknavy, @life.syndication, @shahabudin, @themuffinman, @filipino, @laissez-faire, @thebilpcointrain, @badham, @cmad, @changeangels, @vaccinusveritas, @treasure-chest, @pieces-of-eight and @cn-photo for upvoting last week's announcement and thereby helping to fund this awesome award!!
---
everything is better with #GooglyEyes
Your upvote on this post is funding next week's prize!