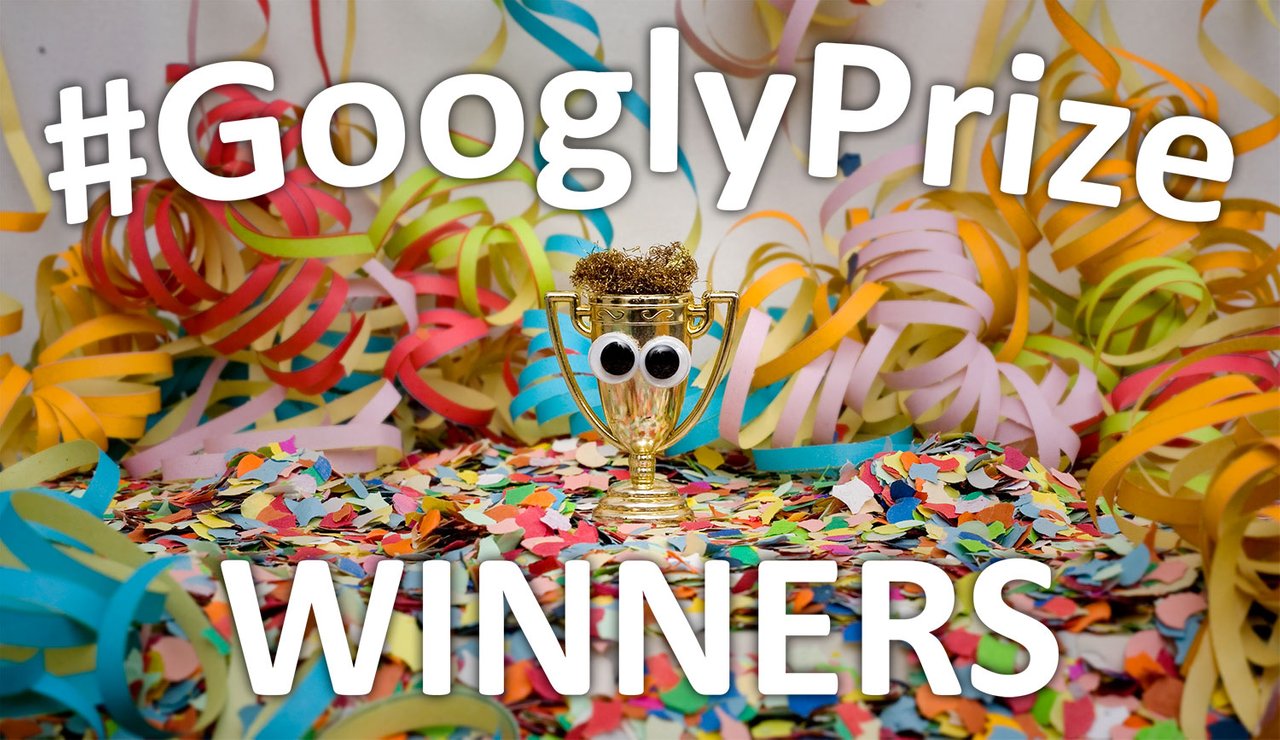 🎉 The 2nd Anniversary of the #GooglyPrize 🎉
Onwards to ever more googly greatness!
Yes! We have officially been doing this for over two years now! Giving out prizes to the most excellent #GooglyEyes posted to the steem blockchain, just about once every week.
For the occasion, we had a little party over on our discord. Some friends and family came by for cake and confetti, some good music was played in the lounge, distant memories of steem's googly history were shared... and in the end everybody went home with a little present, too.
Thanks again to everyone who came, and those who couldn't make it, don't you worry. The next party is just around the corner: We'll start counting in three digits soon!
🎊
Coincidentally, the well timed launch of the PALnet.io platform has brought a nice little birthday-present to the #googlyeyes family as well. We have been using the #palnet tag on our announcements since issue no 89 and that has quietly filled up a brand new PAL-prize-pool.
Here at the #GooglyPrize, we pride ourselves in having always, since the very beginning, since day one, used all 100% of all winner-announcement-rewards to give them straight back to our winners. And of course, that's exactly what we'll do with those PALcoins, too!
So, to celebrate this special occasion, let's open the floodgates!
here we go:
---
The Prize Pool:
carried over from last week
2.644 SBD, 6.603 STEEM and 30.087 PAL in liquid funds
and an available delegation of 392.060 SP
plus
@suesa is sponsoring 10 STEEM
(week 4/6)
plus
100% of all rewards on last week's winner announcement:
3.621 SBD, 10.498 SP and 7.513 PAL
adding up to:
16.603 STEEM, 6.265 SBD and 37.600(!) PAL in the prize-pool
60% will be given out today, 40% will be carried over into next round!
1st - 30% | 2nd - 20% | 3rd - 10%
and
402.558 SP for delegations!
delegation prizes are exclusive to winners with low stake and good voting manners
 
 
Need more details and numbers about the Prize-Pool? There's a whole spreadheet for you!
I haven't fully integrated the PAL bookkeeping in here, yet. You can find it as notes way off to the right: column BF.
---
As always, friends and family got together on the Planet Googly discord to pick their three favorite posts among the best 10 of all qualifying entries. It was an exciting voting process today, the jury had trouble picking three clear winners, and even after that was possible, all three were tied with the same amount of votes from the jury. Well, I guess that just means we'll have three Grand Winners for this great Anniversary Edition of the #GooglyPrize. Hip-Hip-Hooray!
the qualifying posts were submitted by:
@insaneworks, @detlev, @mathowl, @mandysp, @seadbeady, @lordvdr,
@marblely, @brittandjosie, @wakeupkitty, @marpa and @roguescientist84
today's guest judges were:
@brittandjosie, @droida, @hazel420, @isnogud, @jamethiel,
@krystle, @marblely, @mathowl, @sparkesy43 and @steemseph
guest judges can never vote for their own entries
drumroll please...
🥁 HERE ARE THE WINNERS: 🥁
🥇 Our Grand Winner is: 🥇
@roguescientist84 with
"Smokey"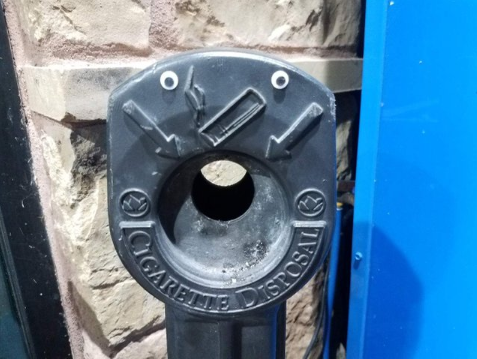 Smokey was initially leading the race in the jury vote, but then, maybe he remembered he doesn't even have legs to run with?! And so he eventually let his contenders catch up to him. Which was kinda nice of him, such a helpful dude. Smokey, you might be the butt of all jokes sometimes, but today you still managed to come out on top!
🥇 Another Grand Winner is: 🥇
@marblely with
"A little less conversation..."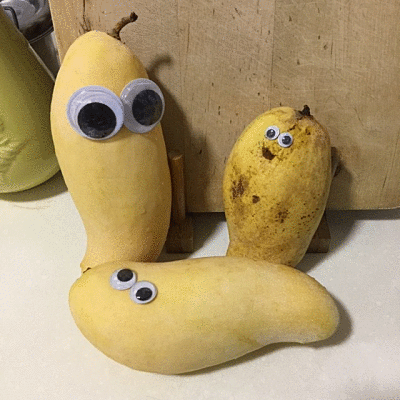 With a lot of musical motto and a whole collection of adequatly chosen #mytunes, @marblely strikes again, calling for group-hugs and snuggles. Sweet and juicy!
🥇 Also a Grand Winner is: 🥇
@marpa with
"Los ojos de la calabaza"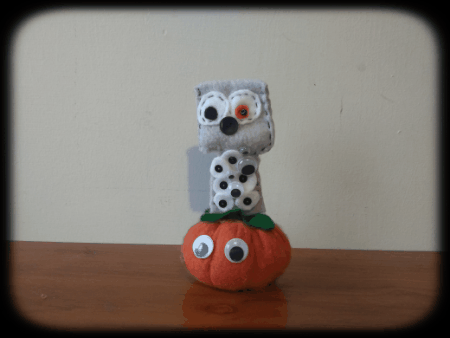 And last but not least, after months and months of absence, @marpa is back!! Another birthday treat so to speak. I'm glad we had the opportunity to stroll down memory-lane the other day and so wee meet again today! @marpa used to be a frequent guest here something like over a year ago, and it's just great to welcome her back with a nice little grand prize :D
aaaaand
another drumroll, please
🥁 the Googly-Delegation-Winners are: 🥁
all of our winners
you will each receive a delegation of 134.186 SP for at least 9 days.
None of them is filthy rich or self-voting in any excessive manner, so all of them qualify for the delegations. Since they're all grand winners today, we're doing equal thirds of the delegation fund for all of them.
---
prizes are being awarded every 7-8 days
No-Conditions Policy:
No mandatory resteems, upvotes or follows are required!
just:
- get some #GooglyEyes -
- stick them onto something -
- take some pictures -
- make a post with the tag #googlyeyes -
- post original content and don't spam -
- this is a creative contest and not a lottery -
- show us something special and post with passion -
More Winners Every Week!
The prize-pool for the next issue already contains:
liquid funds of 6.641 STEEM, 2.506 SBD, 15.040 PAL
and 403.460 SP for delegations
plus
10 STEEM donated by @suesa
plus
100% of ALL rewards on THIS POST!
Want to learn more about this contest? Read:
A brief History, some Updates and a few Tips for Winning
Have more questions or just want to hang out? Join:
Planet Googly on Discord
---
bonus image: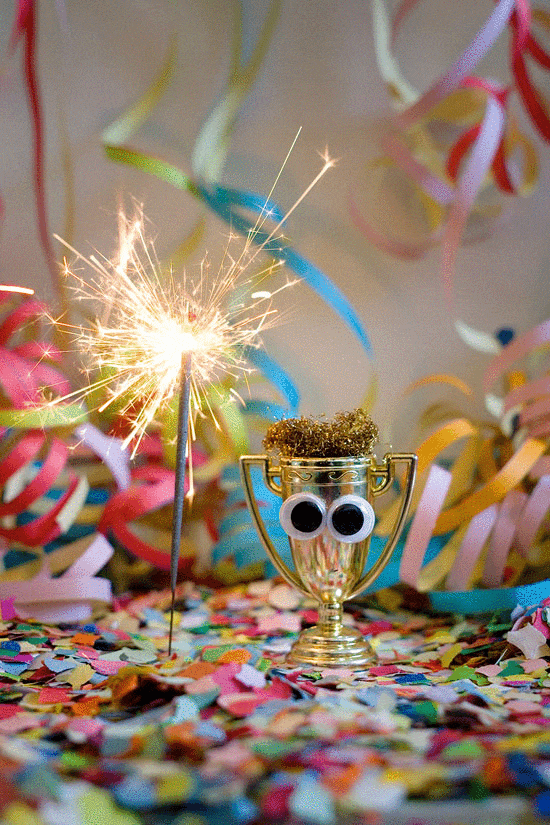 weeeeee... sparkles!
---
My special appreciation goes to our googly patrons:
@krystle, @ausbitbank, @reggaemuffin and @drakos!
They are bootsrapping this contest with their ongoing support!
@ausbitbank, @reggaemuffin & @drakos are also running as witnesses,
show them some love by giving them your approval!
More shoutouts go to @perepilichnyy, @abigail-dantes, @ew-and-patterns, @thecryptodrive, @charlie777pt, @okkiedot, @erniegreenhill, @steemseph, @brandt, @mathowl, @marblely, @kamikaze, @juliakponsford, @jasonbu, @marty-art, @kingsofa, @mammasitta, @drakernoise, @warofcraft, @bashadow, @shasta, @insaneworks, @ninahaskin, @arcange, @saffisara, @art-universe, @penderis, @monster-one, @bucipuci, @heyhaveyamet, @artemisa7, @lordvdr, @seadbeady, @fiberfrau, @bubbleburst, @madlenfox, @bidesign, @steemean, @tellurian, @vaccinusveritas, @matytan, @yo-yo, @dexterdev, @gweern, @regularowl, @cuddlekitten, @yehey, @hazel420, @iovoccae, @steemlandia, @raymondelaparra, @eccles, @robofox, @glitterbooster, @lukasmining, @xcountytravelers, @senattor, @thomasgift, @soundworks, @newbiegames, @hungryanu, @mytunes, @aalagenesis, @bigmoneyman, @kgdruglords, @ikarus56, @priyanarc, @i-c-e, @mandysp, @smokingfit, @linkerstinker, @raphaelle, @tellodavid, @mslily, @nanobot, @iedot, @orbo, @arsadulislam, @blind-spot, @nurah, @mohaaking, @kingnosa, @pinoy, @g2wnlove, @wstanley226, @anthive, @banjo, @badham, @ambercookie, @changeangels, @shahabudin, @stmdev, @pamahdoo and @atomicannie for upvoting last week's post and thus helping to fund this award!!
---
everything is better with #GooglyEyes
Your upvote on this post is funding next week's prize!