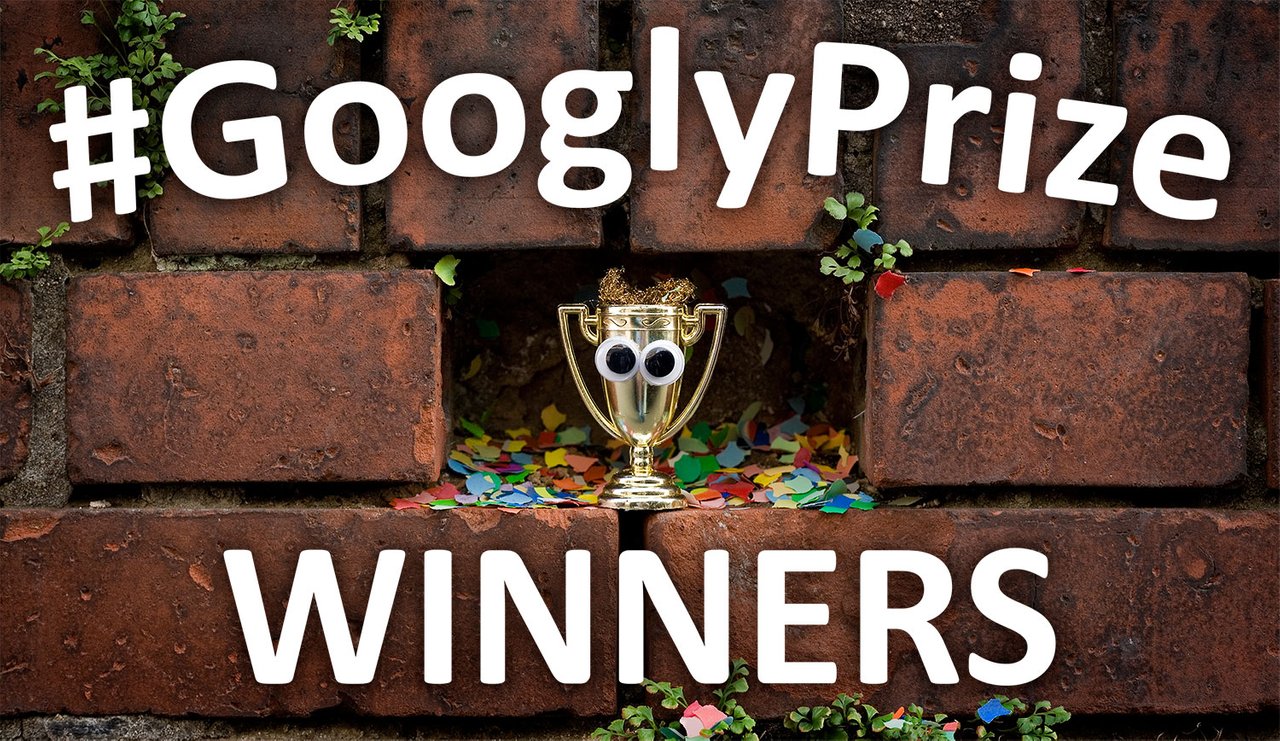 Onwards to Volume 100
There's still some confetti left!
We passed the 2-year mark of this show with grace, and the next milestone is already just around the corner. Exciting times are ahead!
But before we get there, let's address this proverbial elephant that's been trampling over the price charts lately. Some of you might already have noticed that liquid post-rewards are being paid as a mix of SBD and STEEM again. That's the built-in mechanism with which this blockchain tries to control the debt/equity ratio of our steem-backed-dollars on this chain.
We've been around for a while, so this isn't the first time this happens and our googly prize-pool is perfectly able to handle these inconsistencies. For the winners, this just means a little less liquid SBD and a lot more STEEM-power-ups to their prizes.
And if you think about it, that's actually a good thing... and even if you're not a winner today, consider this: The bear market is the perfect time to accumulate some stake!!
now back to the regular program:
---
The Prize Pool:
carried over from last week
2.506 SBD, 6.641 STEEM and 15.040 PAL in liquid funds
and an available delegation of 403.460 SP
plus
@suesa is sponsoring 10 STEEM again
(week 5/6)
plus
100% of all rewards on last week's winner announcement:
1.943 SBD, 4.430 STEEM, 12.694 PAL and 11.657 SP
adding up to:
21.071 STEEM, 4.449 SBD and 27.734 PAL in the liquid prize-pool
60% will be given out today, 40% will be carried over into next round!
1st - 30% | 2nd - 20% | 3rd - 10%
and
415.117 SP for delegations!
delegation prizes are exclusive to winners with low stake and good voting manners
 
 
Need more details and numbers about the Prize-Pool? There's a whole spreadheet for you!
I haven't fully integrated the PAL bookkeeping in there, yet. You'll find it way off to the right: column BF.
---
As usual, some friends and family got together on the Planet Googly discord to pick their three favorite posts among all qualifying entries. It was a close call again and today I had to pick my three favs, too, in order to get a valid result.
the qualifying posts were submitted by:
@phoenixwren, @marpa, @debo-medstudent, @mandysp,
@steemean, @drakernoise and @marblely
today's guest judges were:
@anouk.nox, @bucipuci, @drakernoise, @fraenk, @jamethiel, @krystle, @madlenfox,
@mandysp, @mathowl, @sparkesy43, @steemseph and @wesphilbin
guest judges can never vote for their own entries
drumroll please...
🥁 HERE ARE THE WINNERS: 🥁
🥉 Today's 3rd winner is: 🥉
@marblely with
"My floaty puppy googlyeyes..."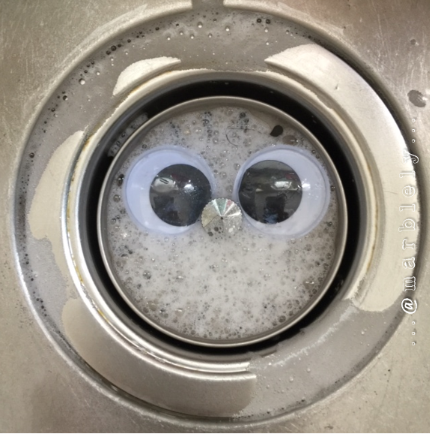 So @marblely really likes keeping fit while doing the dishes, and she seems to have frequent bubbly training partners, too. You've gotta see that happy smile this puppy puts on when the deeds is done... brilliant shiny teeth!
🥈 The 2nd winner is: 🥈
@marpa with
"El brillo de la zanahoria"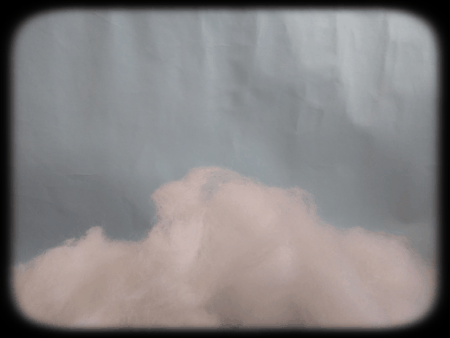 I'm so glad @marpa is back on the #GooglyEyes tag. She's continuously taking us on new adventures, and this time it goes way above the clouds and beyond, landing with a solid 2nd prize. Awesome!
🥇 And Our Grand Winner is: 🥇
@drakernoise with
"The amazing adventures of "Clamsy" ~ Visit to the lake~ 🐚"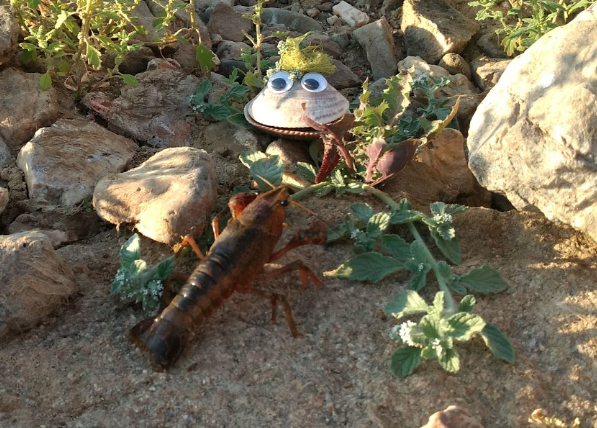 Clamsy, who's already been briefly introduced to us not too long ago, went on a crazy adventure, too. Meeting aliens by the lake and just generally goofing around, like Clamsy does. No animals were harmed in this production, in fact, as I've learned, quite the opposite happened!
aaaaand
another drumroll, please
🥁 the Googly-Delegation-Winners are: 🥁
you will receive delegations of
207.558, 124.535 and 83.023 SP
for at least 9 days.
All our winners have roughly the same voting stake and none of them is engaged in shady self-voting or things like that, so they all qualify for a share of this week's delegation pool. We're doing the classic 50/30/20 split according to the winner ranking.
---
prizes are being awarded every 7-8 days
No-Conditions Policy:
No mandatory resteems, upvotes or follows are required!
just:
- get some #GooglyEyes -
- stick them onto something -
- take some pictures -
- make a post with the tag #googlyeyes -
- post original content and don't spam -
- this is a creative contest and not a lottery -
- show us something special and post with passion -
More Winners Every Week!
The prize-pool for the next issue already contains:
liquid funds of 8.428 STEEM, 1.779 SBD, 11.095 PAL
and 402.558 SP for delegations
plus
once more, 10 STEEM donated by @suesa
and
as always, 100% of ALL rewards on THIS POST!
Want to learn more about this contest? Read:
A brief History, some Updates and a few Tips for Winning
Have more questions or just want to hang out? Join:
Planet Googly on Discord
---
bonus image: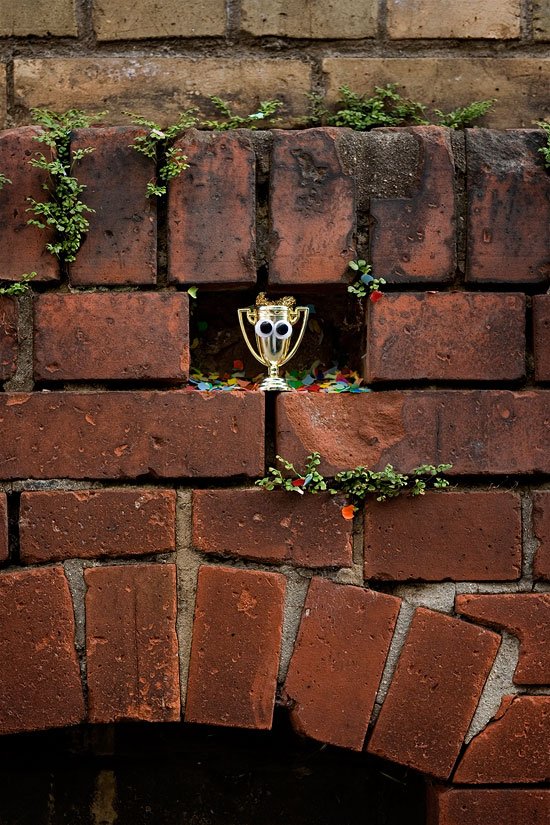 it's a niche with confetti
---
My special appreciation goes to our googly patrons:
@krystle, @ausbitbank, @reggaemuffin and @drakos!
They are bootsrapping this contest with their ongoing support!
@ausbitbank, @reggaemuffin & @drakos are also running as witnesses,
show them some love by giving them your approval!
More shoutouts go to @perepilichnyy, @abigail-dantes, @contestkings, @ew-and-patterns, @detlev, @thecryptodrive, @brittandjosie, @charlie777pt, @mammasitta, @isaria, @krystle, @okkiedot, @steemseph, @mathowl, @jasonbu, @marblely, @brandt, @kamikaze, @kingsofa, @marty-art, @drakernoise, @shasta, @phoenixwren, @insaneworks, @marpa, @roguescientist84, @arcange, @saffisara, @tryskele, @isdev, @penderis, @monster-one, @bashadow, @madlenfox, @heyhaveyamet, @artemisa7, @o07, @lordvdr, @bucipuci, @whitelistauthor, @bubbleburst, @fiberfrau, @seadbeady, @steemean, @vaccinusveritas, @yo-yo, @dexterdev, @gweern, @hazel420, @iovoccae, @steemlandia, @robofox, @glitterbooster, @lukasmining, @xcountytravelers, @mytunes, @bidesign, @hungryanu, @thomasgift, @soundworks, @newbiegames, @shadowmask, @ikarus56, @priyanarc, @smokingfit, @i-c-e, @mandysp, @linkerstinker, @raphaelle, @isnogud, @iedot, @tellodavid, @slickhustler007, @orbo, @blind-spot, @arsadulislam, @mohaaking, @nurah, @timemaster, @jesusj1, @themuffinman, @kingnosa, @g2wnlove, @wstanley226, @anthive, @cryptorunway, @samlee2018, @ambercookie, @banjo, @badham, @cerd26, @jchappe, @changeangels, @shahabudin, @pamahdoo and @atomicannie for upvoting last week's post and thereby helping to fund this award!!
---
everything is better with #GooglyEyes
Your upvote on this post is funding next week's prize!