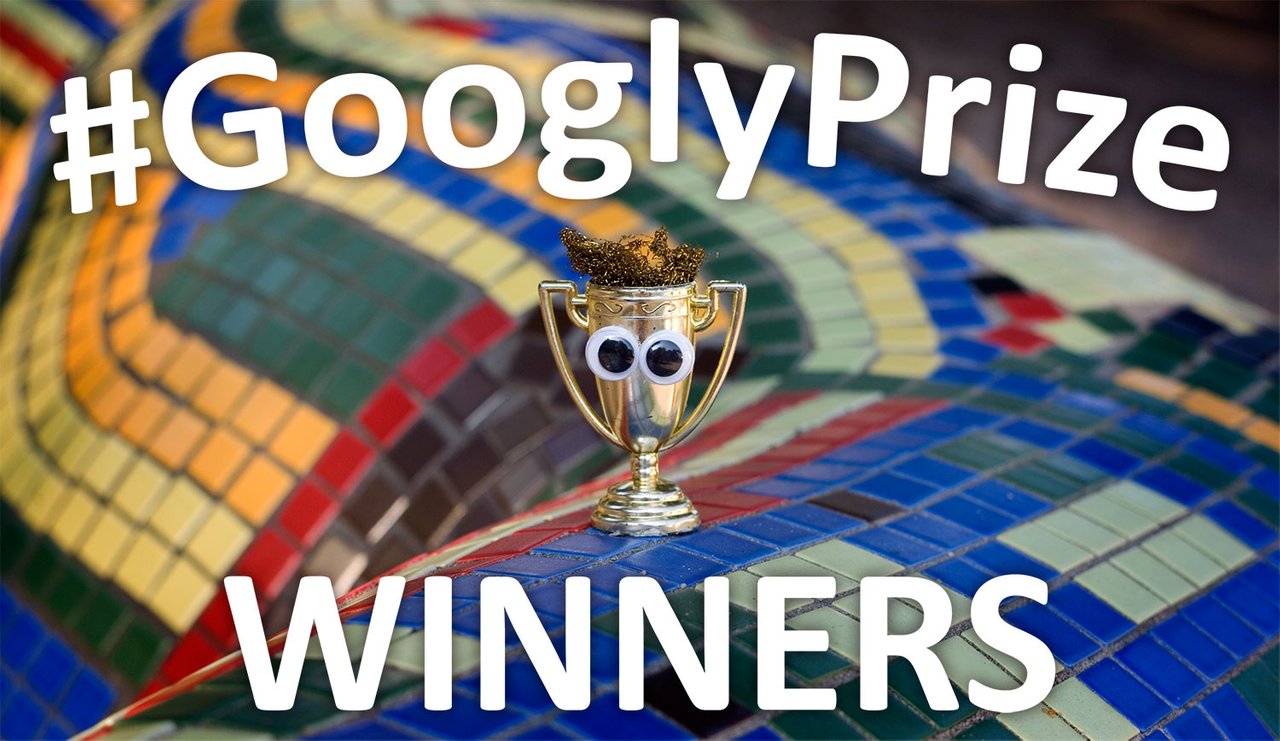 The Last Winners before the Fork Drops,
but remember: There is no spoon!
Today's announcement is the last one before the 21st hard-fork drops on Tuesday. But the rewards of this post will already be affected by the new reward mechanics. Both "convergent linear rewards" and the new 50/50 split will negatively impact the googly-prize-pool after the fork.
The main subject of this show has always been fun and creativity, so the prizes are just a nice little cherry on top of that. And if the fork keeps its promises, we might see a positive effect on the platforms over-all tokenomics eventually. There's reason to believe it won't be all that bad in the far future, but it's certainly going to leave a dent first, when it drops.
Let's just keep having fun here with some great #GooglyEyes and keep our fingers crossed for that positive "Culture Shift" to happen in due time.
and now, on with the show...
---
The Prize Pool:
carried over from last week
0.124 SBD, 7.588 STEEM, 5.904 PAL and 112.6525 CCC
in liquid funds
and an available delegation of 425.902 SP
plus
100% of all rewards on last week's winner announcement:
0.023 SBD, 10.803 STEEM, 5.419 PAL, 44.5416 CCC and 10.913 SP
PAL and CCC have started paying 50/50 staked and liquid rewards
only the liquid amounts, available for immediate prize-payouts, are noted above
staked tribe-rewards in equal amounts have been added to @googlyeyes' stake
you are welcome to join the discussion on how these funds should be used
share your thoughts on the Planet Googly Discord
adding up to:
0.147 SBD, 18.391 STEEM, 11.323 PAL and 157.1941 CCC
in the liquid prize-pool
60% will be given out today, 40% will be carried over into next round!
1st - 30% | 2nd - 20% | 3rd - 10%
and
436.815 SP for delegations!
delegation prizes are exclusive to winners with low stake and good voting manners
 
 
Need more details and numbers about the Prize-Pool? There's a whole spreadheet for you!
I haven't fully integrated the tribe bookkeeping in there, yet. You'll find it way off to the right: columns BF to BI.
---
As always, friends and family on the Planet Googly discord were asked to select up to three personal favorites from all seven valid entries made under the #googlyeyes tag since the previous announcement was posted.
qualifying posts were submitted by:
@marpa, @lordvdr, @steemean,
@krakonos, @bucipuci and @qwerrie
today's guest judges were:
@dexterdev, @droida, @hazel420,
@krystle, @mathowl and @qwerrie
guest judges can never vote for their own entries
drumroll please...
🥁 AND HERE ARE OUR WINNERS: 🥁
🥉 Today's 3rd winner is: 🥉
@krakonos with
"Leprechaun Čimísek and Artillery"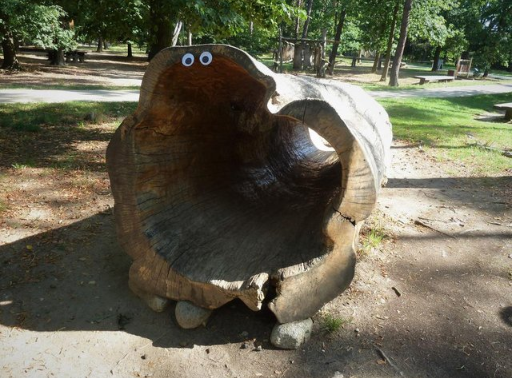 We're starting today with a little story time from Čimísek again. It's nice to have @krakonos frequent the show again.
🥈 The 2nd winner is: 🥈
@steemean with
"A minha entrada para @googlyeyes"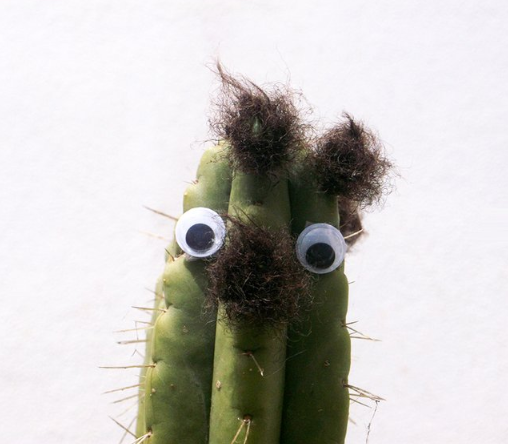 Did you know that some cacti grow real hair?! I sure didn't! I actually had to google this because I thought @steemean was playing a joke on me... but it's totally true. And the evidence I found with a little help from big-brother actually came from no other than @ewkaw, a good friend of the googly show, right here on steemit. Now how awesome is that?!?
Mind = Blown!
🥇 And Our Grand Winner is: 🥇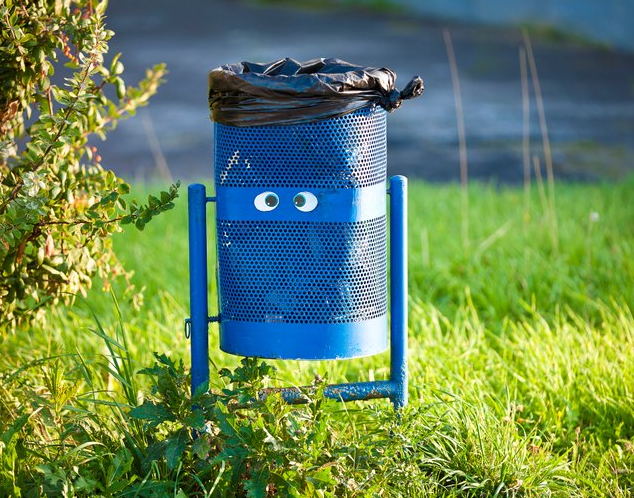 And finally there's this piece of lovely vibrant colors and a subject that's just straight up A-grade googly material. Just look at the little sad robot with his black pirate bandana. Excellent #eyebombing! Kudos.
aaaaand
another drumroll, please
🥁 the Googly-Delegation-Winners are: 🥁
you will receive delegations worth
218.407, 131.044 and 87.363 SP
for at least 9 days.
All of today's winners qualify for the delegation prizes, none of them is ridiculously rich or self-voting too much. We're doing the good old 50/30/20 split with the delegation pool.
---
prizes are being awarded every 7-8 days
No-Conditions Policy:
No mandatory resteems, upvotes or follows are required!
just:
- get some #GooglyEyes -
- stick them onto something -
- take some pictures -
- make a post with the tag #googlyeyes -
- and it must be one of the 1st five tags -
- post original content and don't spam -
- this is a creative contest and not a lottery -
- show us something special and post with passion -
More Winners Every Week!
The prize-pool for the next issue already contains:
liquid funds of 0.058 SBD, 7.356 STEEM, 4.531 PAL, 62.8777 CCC
and 436.956 SP for delegations
and
as always,
100% of ALL rewards on THIS POST!
Want to learn more about this contest? Read:
A brief History, some Updates and a few Tips for Winning
Have more questions or just want to hang out? Join:
Planet Googly on Discord
---
bonus image: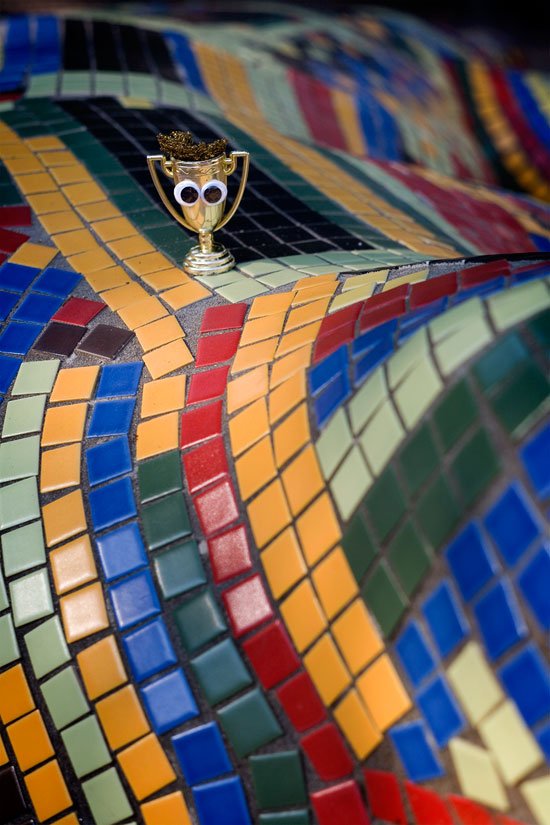 a colorful and swirly collection of nice little blocks... well, tiles, I know :P
---
My special appreciation goes to our googly patrons:
@krystle, @ausbitbank, @reggaemuffin and @drakos!
They are bootsrapping this contest with their ongoing support!
@ausbitbank, @reggaemuffin & @drakos are also running as witnesses,
show them some love by giving them your approval!
More shoutouts go to @abigail-dantes, @ew-and-patterns, @contestkings, @thecryptodrive, @mattclarke, @isaria, @ddschteinn, @charlie777pt, @mathowl, @saboin, @jasonbu, @thekittygirl, @steemseph, @shasta, @kamikaze, @marblely, @marty-art, @kingsofa, @saffisara, @drakernoise, @okkiedot, @enforcer48, @shadowspub, @brittandjosie, @madlenfox, @diverse, @insaneworks, @arcange, @roguescientist84, @ewkaw, @marpa, @steemean, @bashadow, @steemitboard, @whitelistauthor, @monster-one, @artemisa7, @lordvdr, @krakonos, @droida, @bubbleburst, @o07, @regularowl, @jamerussell, @bambuka, @glitterbooster, @philippekiene, @vaccinusveritas, @robofox, @dexterdev, @gweern, @yo-yo, @bucipuci, @admiralbot, @dylanhobalart, @seadbeady, @cuddlekitten, @mytunes, @tellurian, @brickmanbrad, @shadowmask, @hazel420, @iovoccae, @steemlandia, @lukasmining, @pixelfan, @thomasgift, @upgoat, @newbiegames, @mongshter, @soundworks, @i-c-e, @brandt, @axeman, @chrono.pal, @kiokizz, @ticketyboo, @siddartha, @ikarus56, @owlpal, @marc-allaria, @linkerstinker, @raphaelle, @coolguy.sports, @ticketywoof, @david-grant, @ladyangelwolf, @iedot, @doana, @frankches, @jakals82, @orbo, @arsadulislam, @mohaaking, @tokengesture, @nurah, @loudutim, @kingnosa, @jesusj1, @wstanley226, @cerd26, @g2wnlove, @themuffinman, @anthive, @samlee2018, @stmdev, @ambercookie, @jchappe, @badham, @shahabudin, @laissez-faire, @banjo, @changeangels, @onealfa.ccc, @pamahdoo and @atomicannie for upvoting last week's announcement and thereby helping to fund this award!!
---
everything is better with #GooglyEyes
Your upvote on this post is funding next week's prize!