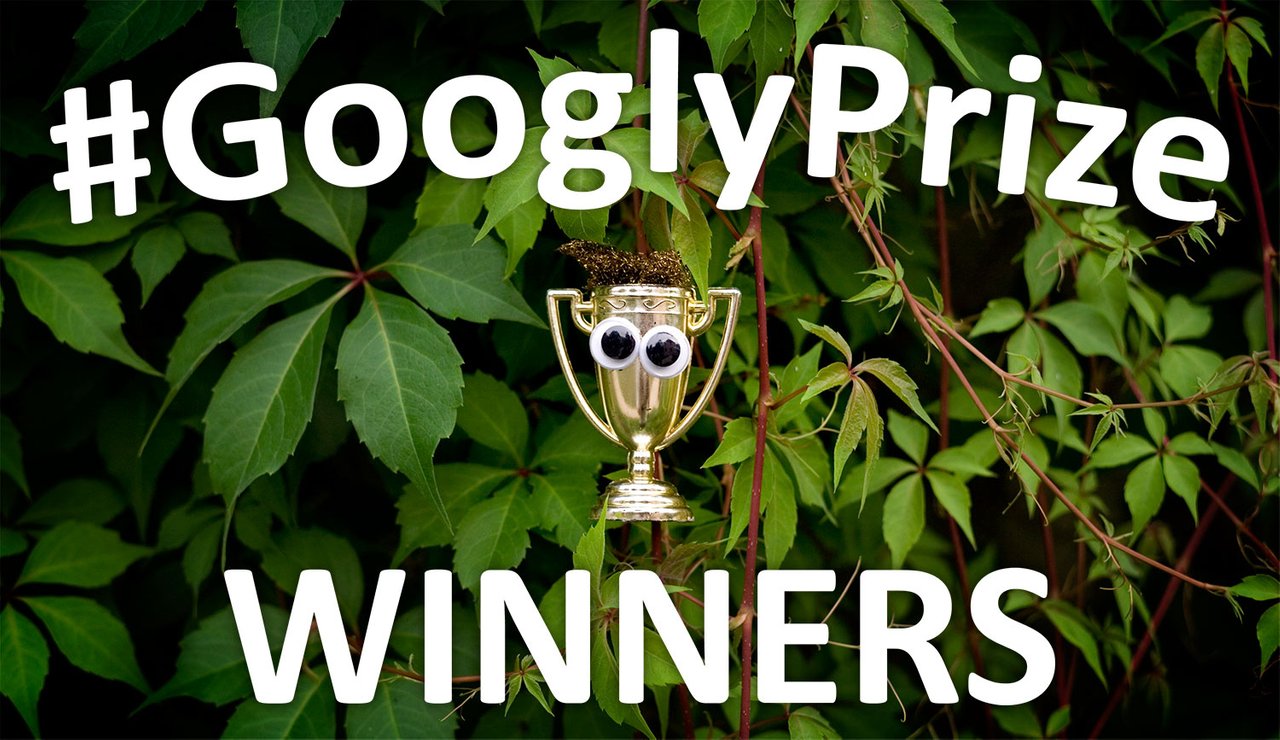 The Fork has Dropped,
and it took a little while to settle.
Well, actually two forks dropped, and then the nodes needed a full replay. This caused several lengthy service outages in the steem ecosystem over the past few days, but we're back now and running stable. We'll keep our fingers crossed the chain stays up and running from here on.
Looking at the bright side, the chain halted to prevent any potentially erroneous transactions from being included on the chain, and that's the mechanism that keeps all our funds safu. The outages are a nuisance, but hard-forking a scaled and decentralized blockchain protocol is not an easy task at all. Nuisances put aside, we've made it through unscathed.
Now it remains to be seen how the "economic improvements" and the proposed #newsteem culture-change will impact the platform as a whole. The loss in author-rewards might not feel so great right now, but if the platform as a whole sees betterment, I firmly believe this will have been worth it, eventually.
---
The fork also corrected a small error in the SBD print-rate calculation, this results in zero liquid SBD rewards for now. The SBD prize-pool will not be used in a regular manner from here on out until the SBD print-rate hopefully goes up again. The remaining balance will be used to send out 0.001 SBD notifications with memos to the winners only.
Some instant good news: We have started receiving PHOTO rewards on these announcements here, and of course those will be used like all the other rewards here, everything goes back to our winners and we're opening the new PHOTO prize-pool today.
And also, this is issue number 99, yes, ninety-nine, so the next one is going to be a big one, but that's really all up to you, post your best googly ideas, and if you can make it a bit celebratory for this one, I'd be more than pleased!
---
but for now, here's our regular program:
The Prize Pool:
carried over from last week
0.058 SBD, 7.356 STEEM,
4.531 PAL and 62.8777 CCC
in liquid funds
and an available delegation of 436.956 SP
plus
100% of all rewards on last week's winner announcement:
0.000 SBD, 5.837 STEEM, 5.838 SP
6.072 PAL, 56.8523 CCC, 17.41993 PHOTO
PAL, CCC and PHOTO pay their rewards in 50/50 staked and liquid tokens
only the liquid amounts, available for immediate prize-payouts, are noted above
staked tribe-rewards in equal amounts have been added to @googlyeyes' stake
you are welcome to join the discussion on how these funds should be used
share your thoughts on the Planet Googly Discord
adding up to:
0.058 SBD, 13.193 STEEM,
10.603 PAL, 119.7300 CCC and 17.41993 PHOTO
in the liquid prize-pool
60% will be given out today, 40% will be carried over into next round!
1st - 30% | 2nd - 20% | 3rd - 10%
and
442.794 SP for delegations!
delegation prizes are exclusive to winners with low stake and good voting manners
 
 
Need more details and numbers about the Prize-Pool? There's a whole spreadheet for you!
I haven't fully integrated the tribe bookkeeping in there, yet. You'll find it way off to the right: columns BE to BK.
---
As always, friends and family on the Planet Googly discord were asked to select up to three personal favorites from all seven valid entries made under the #googlyeyes tag since the previous announcement was posted.
qualifying posts were submitted by:
@krakonos, @roguescientist84, @steemean, @bucipuci,
@marblely, @wakeupkitty and @jurich60
today's guest judges were:


guest judges can never vote for their own entries
drumroll please...
🥁 AND HERE ARE OUR WINNERS: 🥁
🥉 Today's 3rd winner is: 🥉
@krakonos with
"Leprechaun Čimísek and the House of Evil Fairies"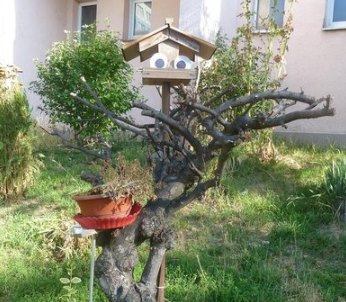 We're starting today, again, with a little story time from Čimísek, again. Well, actually this time we're not in the Grove but @krakonos still manages to stay in the theme. 3 jury votes for another 3rd prize. Congrats!
🥈 The 2nd winner is: 🥈
@marblely with
"Becoming a happy, free Pacman's ghost"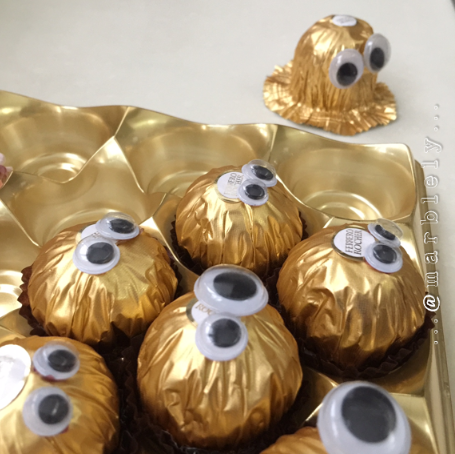 And winning 2nd, it's @marblely, and this time there's no bubbles and no sink in sight. No, this one is just pure deliciousness wrapped in gold. Of course there's a marblely signature GIF, too, though. Go there to enjoy the treat and kudos to @marblely for this gold-wrapped 2nd prize.
🥇 And Our Grand Winner is: 🥇
@wakeupkitty with
"Bald men do you love or hate them?"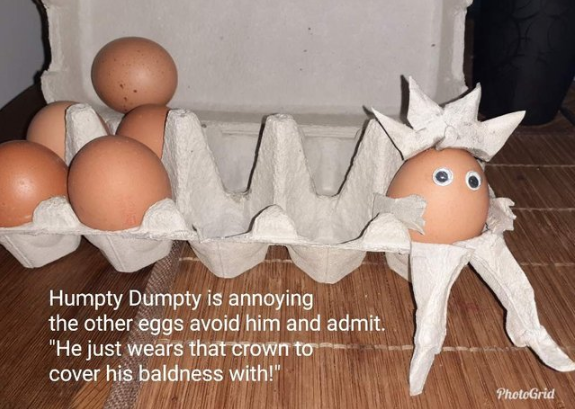 Last but not least, our grand winner today is @wakeupkitty. Quite witty what she did there with this egg-carton and some eyes for the Artstorm contest by @deemarshall. Good luck with that one, but she already won big with it over here, so it's a winner either way! CONGRATUMALATIONS!
aaaaand
another drumroll, please
🥁 the Googly-Delegation-Winners are: 🥁
you will receive delegations worth
221.397, 132.838 and 88.558 SP
for at least 9 days.
All of today's winners qualify for the delegation prizes, none of them is ridiculously rich or self-voting too much. We're doing the good old 50/30/20 split with the delegation pool.
---
prizes are being awarded every 7-8 days
No-Conditions Policy:
No mandatory resteems, upvotes or follows are required!
just:
- get some #GooglyEyes -
- stick them onto something -
- take some pictures -
- make a post with the tag #googlyeyes -
- and it must be one of the 1st five tags -
- post original content and don't spam -
- this is a creative contest and not a lottery -
- show us something special and post with passion -
More Winners Every Week!
The prize-pool for the next issue already contains:
liquid funds of 0.055 SBD, 5.277 STEEM,
4.243 PAL, 47.8920 CCC and 6.96799 PHOTO
and 436.815 SP for delegations
and
as always,
100% of ALL rewards on THIS POST!
Want to learn more about this contest? Read:
A brief History, some Updates and a few Tips for Winning
Have more questions or just want to hang out? Join:
Planet Googly on Discord
---
bonus image: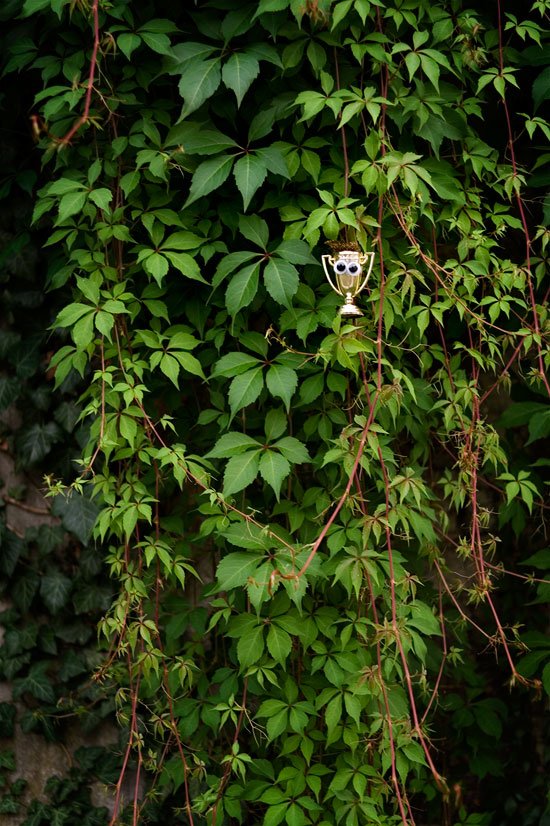 usually things grow from the bottom up, let's see how the top-down approach works out
---
My special appreciation goes to our googly patrons:
@krystle, @ausbitbank, @reggaemuffin and @drakos!
They are bootsrapping this contest with their ongoing support!
@ausbitbank, @reggaemuffin & @drakos are also running as witnesses,
show them some love by giving them your approval!
More shoutouts go to @perepilichnyy, @blockbrothers, @abigail-dantes, @ew-and-patterns, @steemflagrewards, @contestkings, @thecryptodrive, @girlbeforemirror, @charlie777pt, @mattclarke, @isaria, @mathowl, @kamikaze, @brittandjosie, @steemseph, @heyhaveyamet, @marblely, @saboin, @jasonbu, @marty-art, @drakernoise, @saffisara, @shasta, @okkiedot, @insaneworks, @qwerrie, @roguescientist84, @arcange, @ewkaw, @steemean, @bashadow, @madlenfox, @whitelistauthor, @artemisa7, @droida, @lordvdr, @xcountytravelers, @monster-one, @krakonos, @bubbleburst, @derangedvisions, @o07, @regularowl, @jamerussell, @marpa, @philippekiene, @glitterbooster, @robofox, @gweern, @minismallholding, @dexterdev, @yo-yo, @bucipuci, @vaccinusveritas, @seadbeady, @steemkitten, @priyanarc, @marcosdk, @mytunes, @wizardofaus, @brickmanbrad, @hazel420, @shadowmask, @kiokizz, @iovoccae, @steemlandia, @lukasmining, @pieces-of-eight, @tellurian, @treasure-chest, @pixelfan, @thomasgift, @newbiegames, @wesphilbin, @soundworks, @mongshter, @i-c-e, @brandt, @grandjeu, @ticketyboo, @ikarus56, @filipino, @owlpal, @viral-violet, @linkerstinker, @shinersfamily, @raphaelle, @faitherz33, @ticketywoof, @david-grant, @taruk, @jakals82, @sm-lvl1, @orbo, @darhainer, @ikrahch.pal, @arsadulislam, @toufiqurrahman32, @mohaaking, @espni, @tokengesture, @nurah, @kingnosa, @sm-starter-beta, @opidia, @marcosdk.photo, @g2wnlove, @wstanley226, @stmdev, @zedpal, @anthive, @badham, @jchappe, @laissez-faire, @ambercookie, @shahabudin, @changeangels, @banjo, @pamahdoo and @atomicannie for upvoting last week's announcement and thereby helping to fund this award!!
---
everything is better with #GooglyEyes
Your upvote on this post is funding next week's prize!