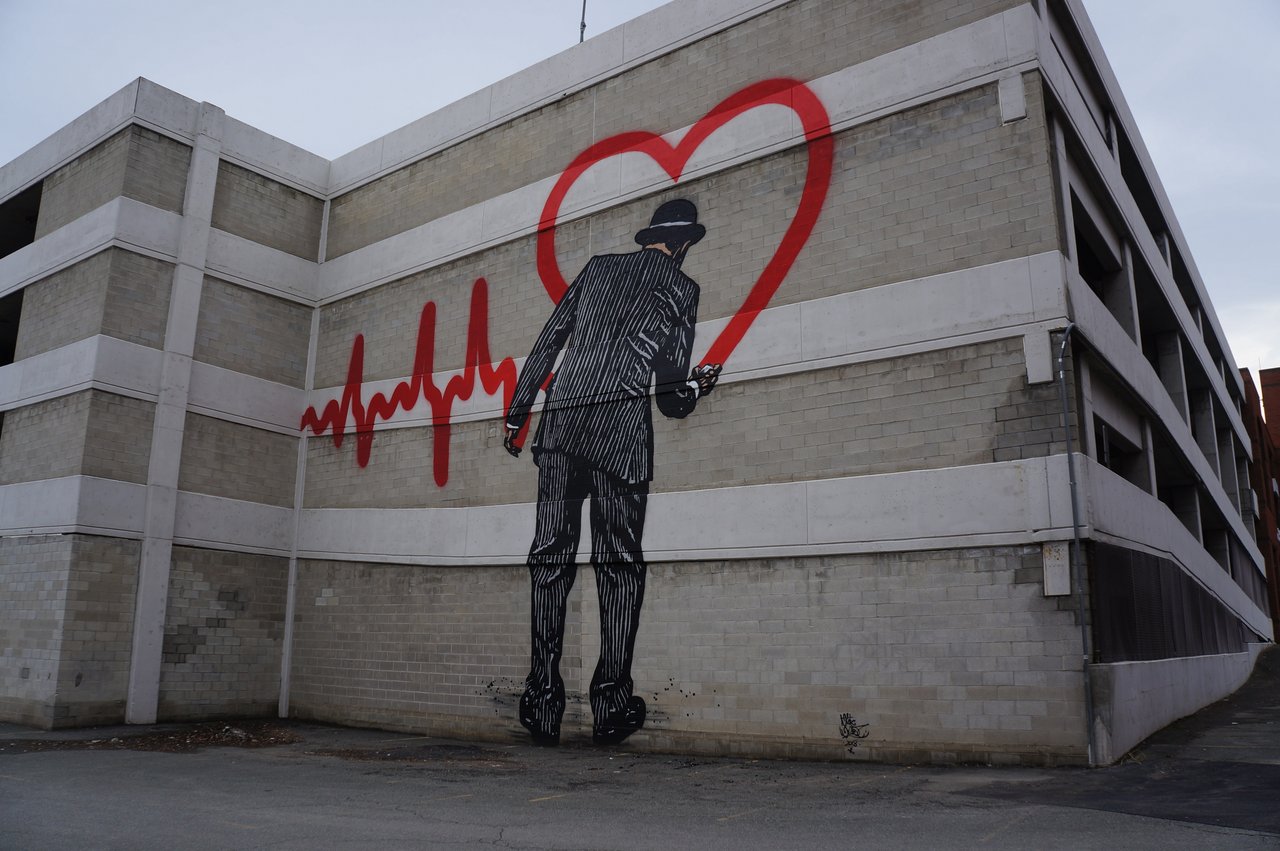 WHERE

Green-Hudson Parking Garage, Albany, New-York, US.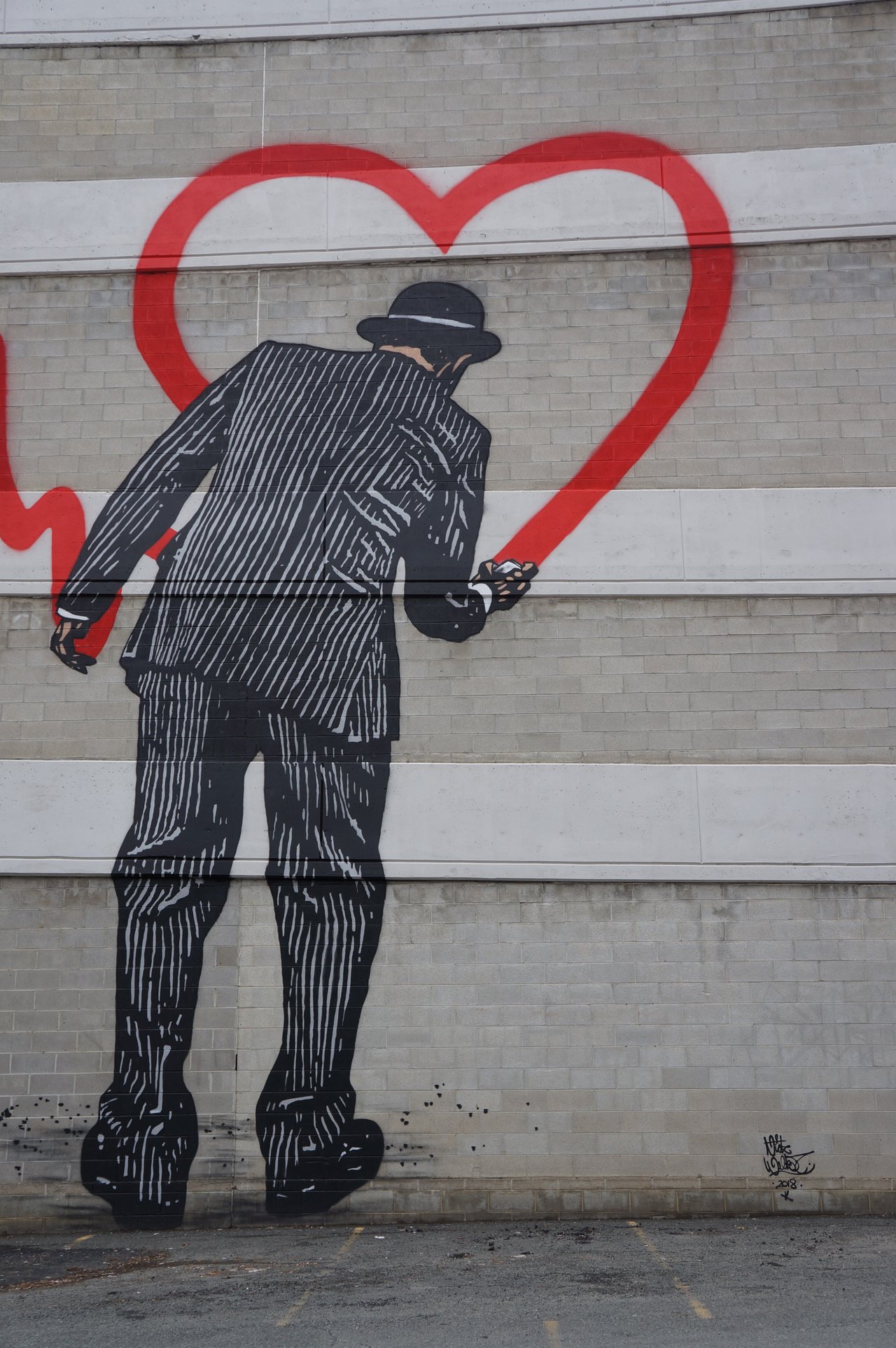 WHO

Born in 1969 (England), Nick Walter began graffiti in the 80's in the Bristol's streets. He had a major influence on street art all around the world. His style is recognisable thanks to the humour.
"I try to add an element of humour or irony to some paintings to add a little light relief to the walls. Painting is a form of escapism for me and if my work allows the spectator to do the same thing, then I've achieved more than I set out to do." (source)
In 2008, Bonhams sold his famous print Moona Lisa over ten times its price.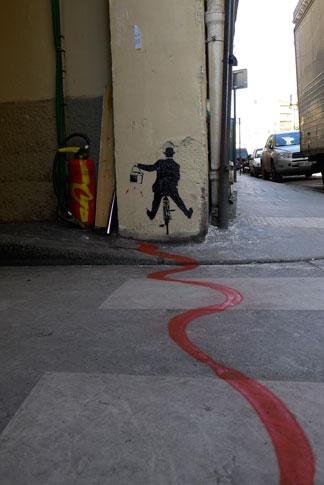 Vandal, Paris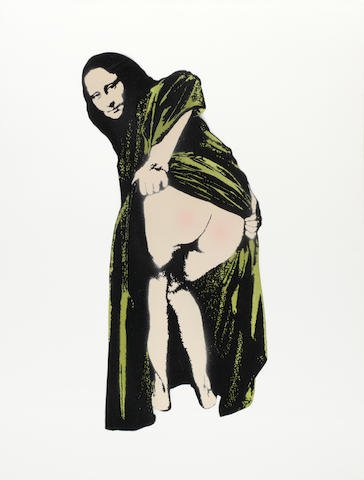 Moona Lisa, print

WHEN

Sources

Nick Walter
Bonhams Lot Moona Lisa
My Old Posts about Street Art

#165 Benny Wilding & Zek & Stare, Montreal
#164 Nick Sweetman, Montreal
#163 Style over Status, Montreal
#162 Jonny Lasor, Montreal
#161 Fonki, Montreal
Bonus Pic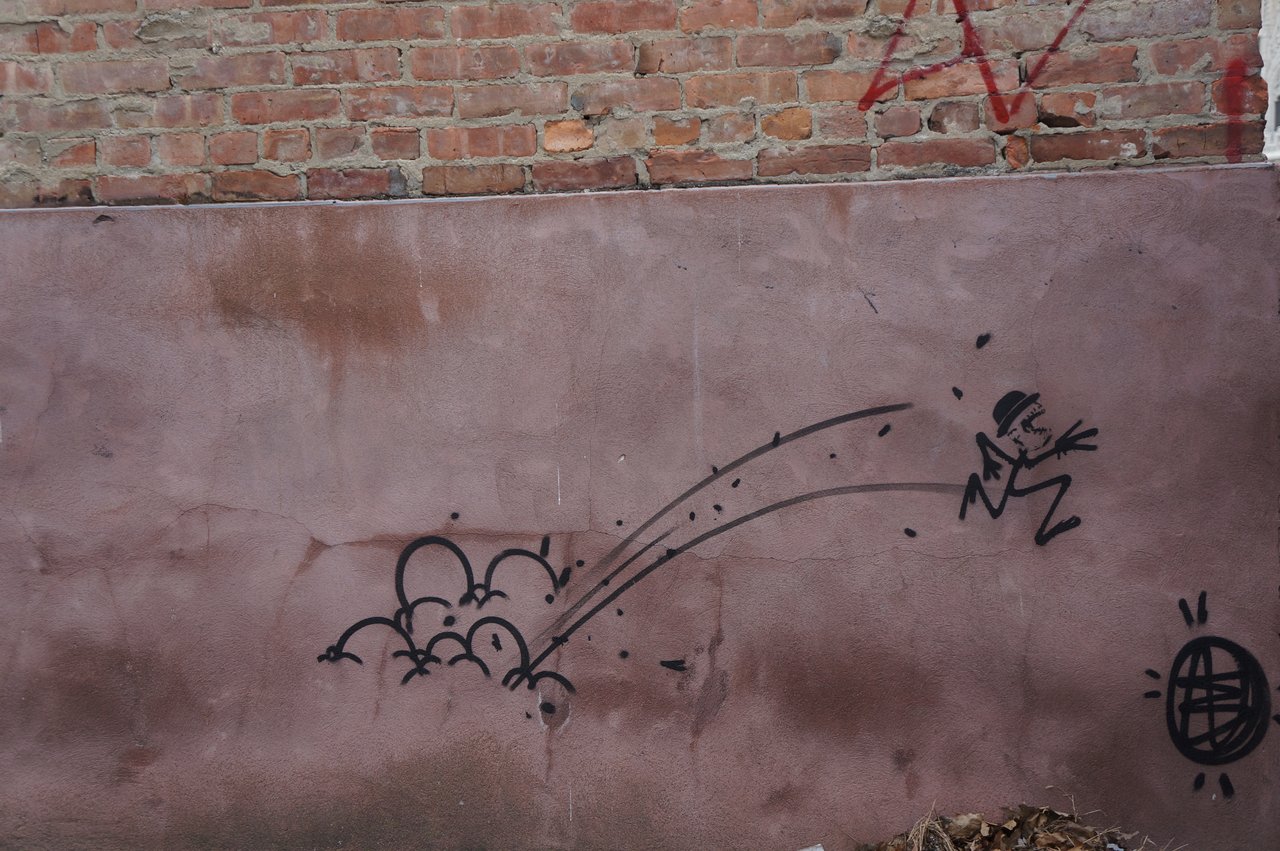 On the same parking