On my last post about street art, @vagabundler said it was cool to find hidden arty messages, completely agree with him. That's exactly what Benny Wilding does with his fake signs on the stores that have closed. It goes completely unnoticed. I don't know how many times I walked in front of them before noticing them... I like it.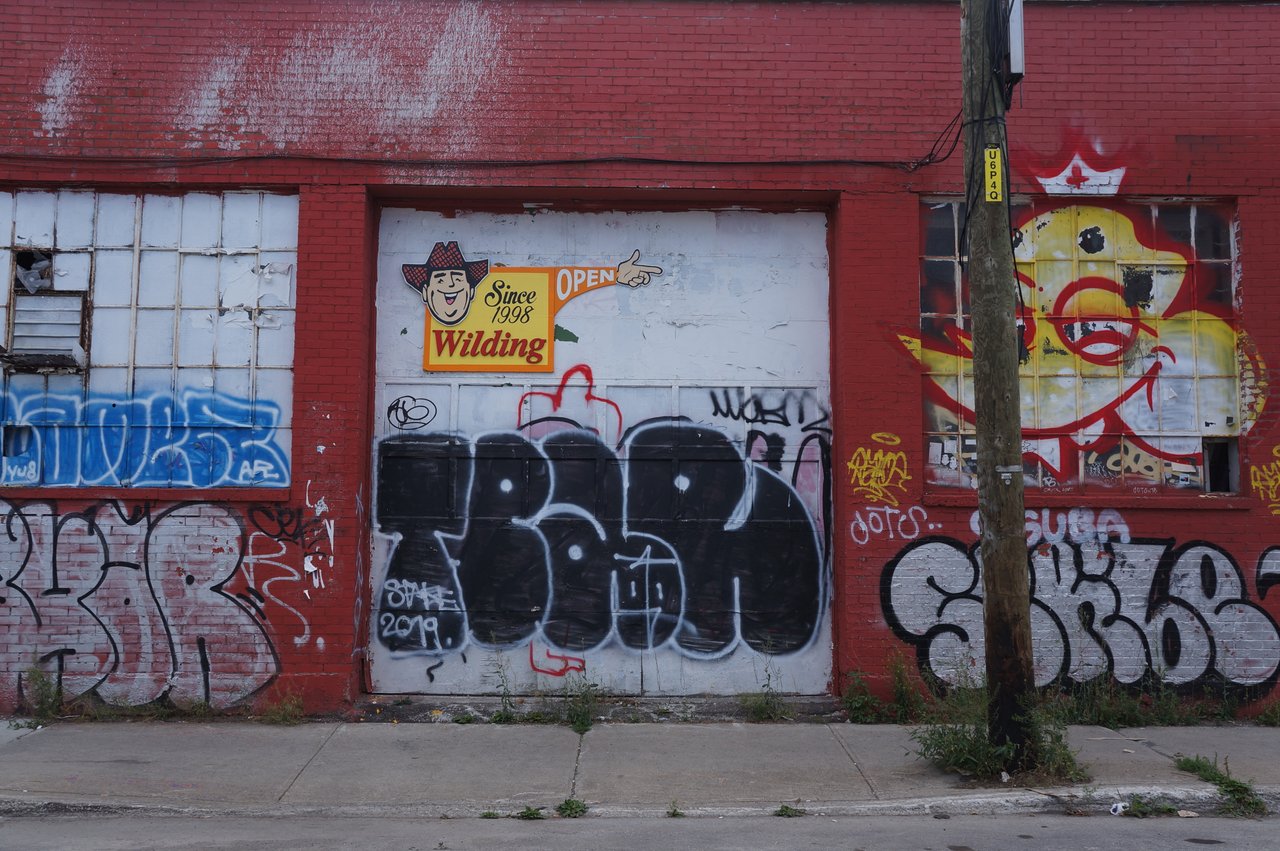 An old garage with a tribute to Scan (right)
WHERE

Boulevard Saint Laurent, Montreal.
Position on Google Maps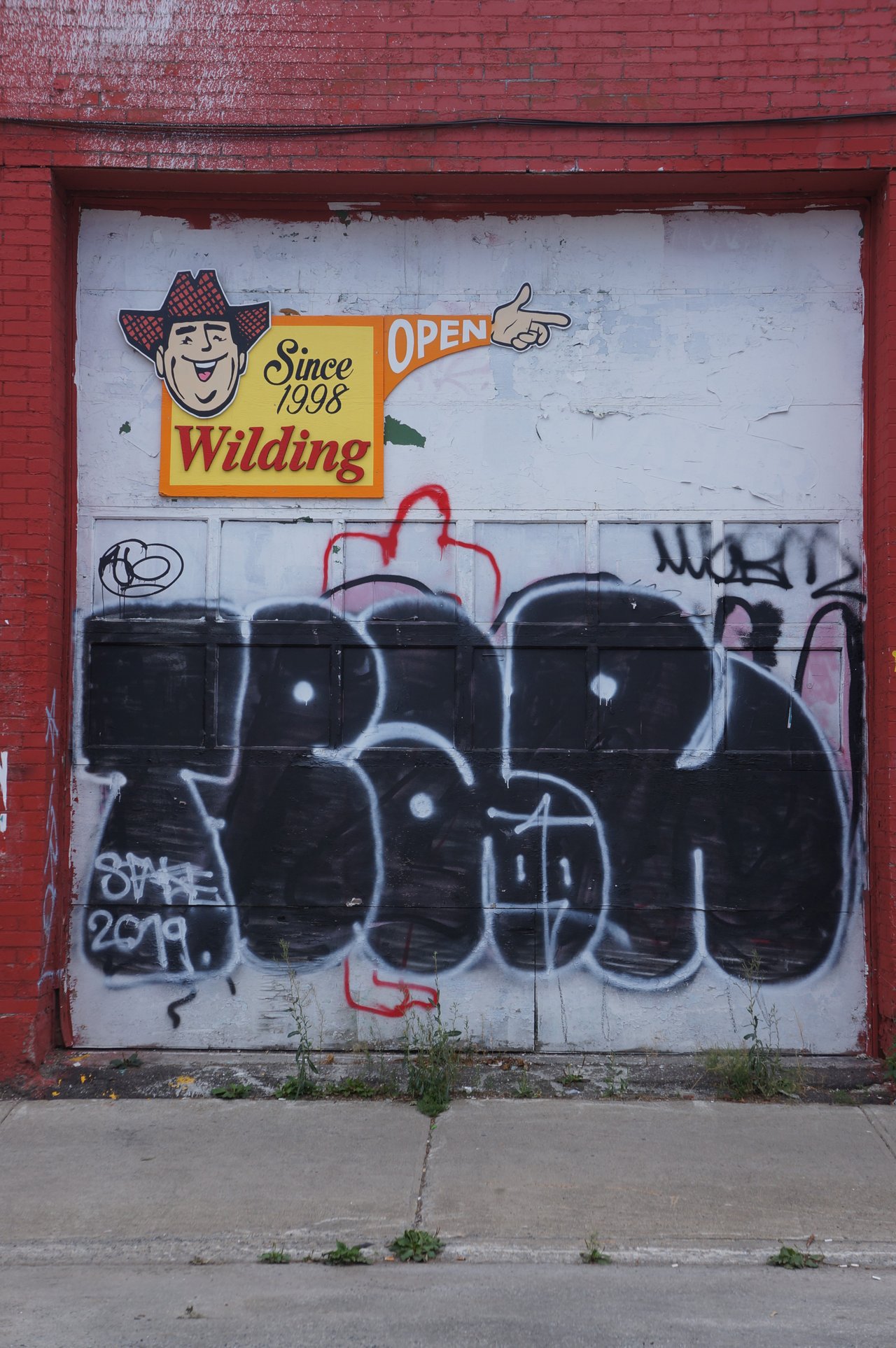 WHO

Benny Wilding (also Cemz or Ether) discovered street art during a trip to New York at the age of 12 in the mid-90s, influenced by the spray-painted walls all over the city. He returned to Montreal to devote himself to street art. He started in 1997 as Cemz in writing. In 2004, he started to use Ether for his writing. Often, his style combines pop-art & cartoons with a great writing of his name, true contrast between them. This series is about another part of his art with this fake signs.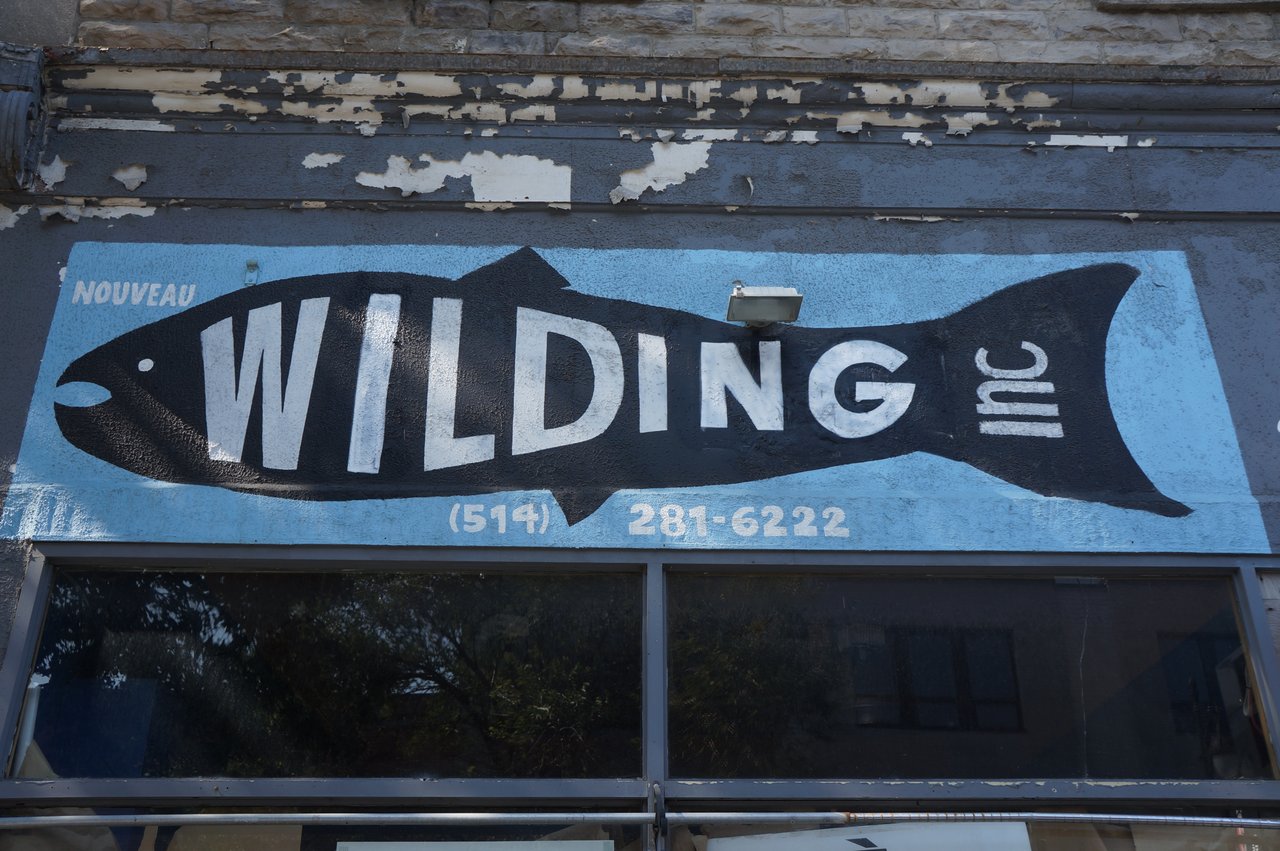 On an old fishmonger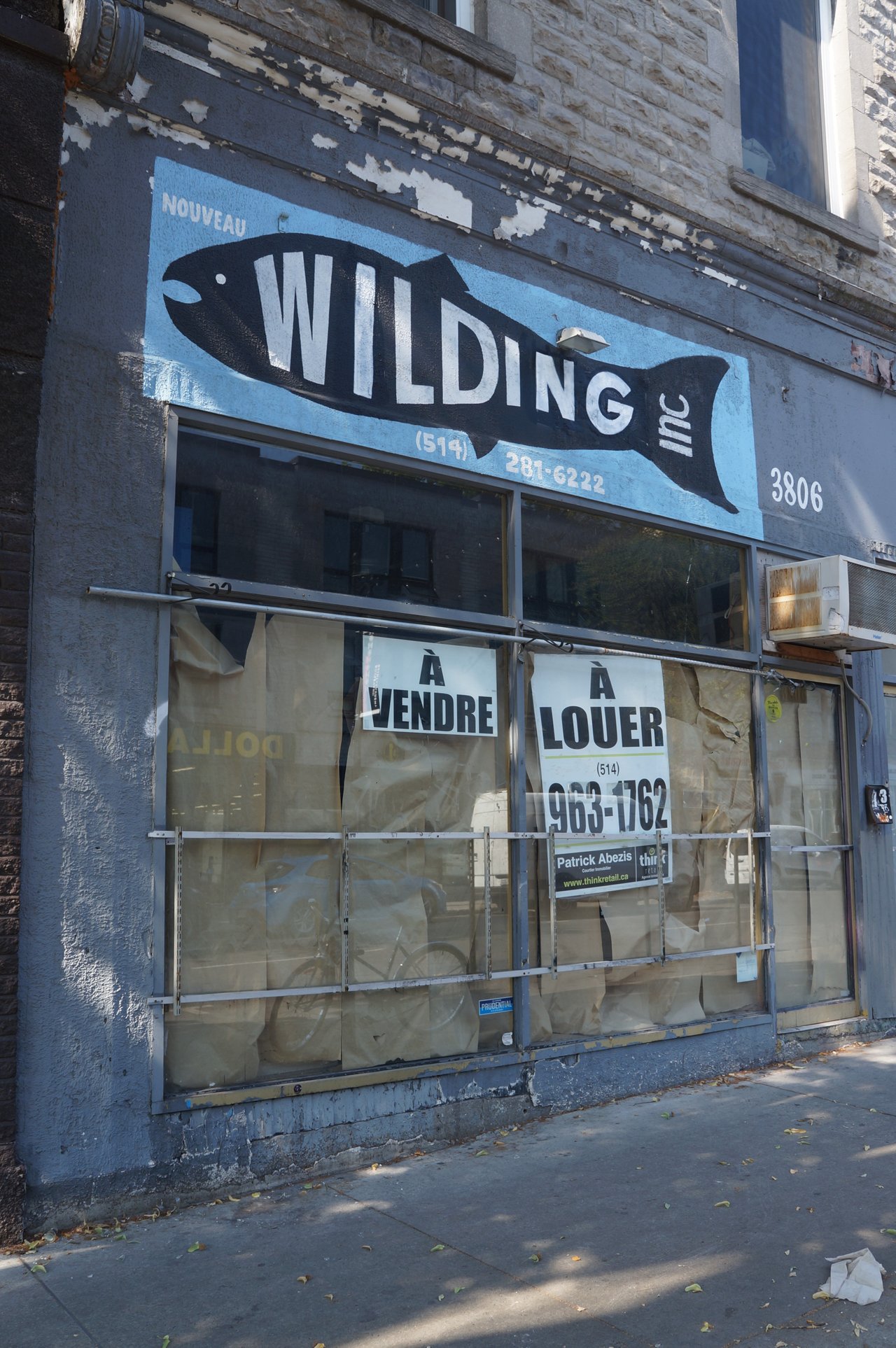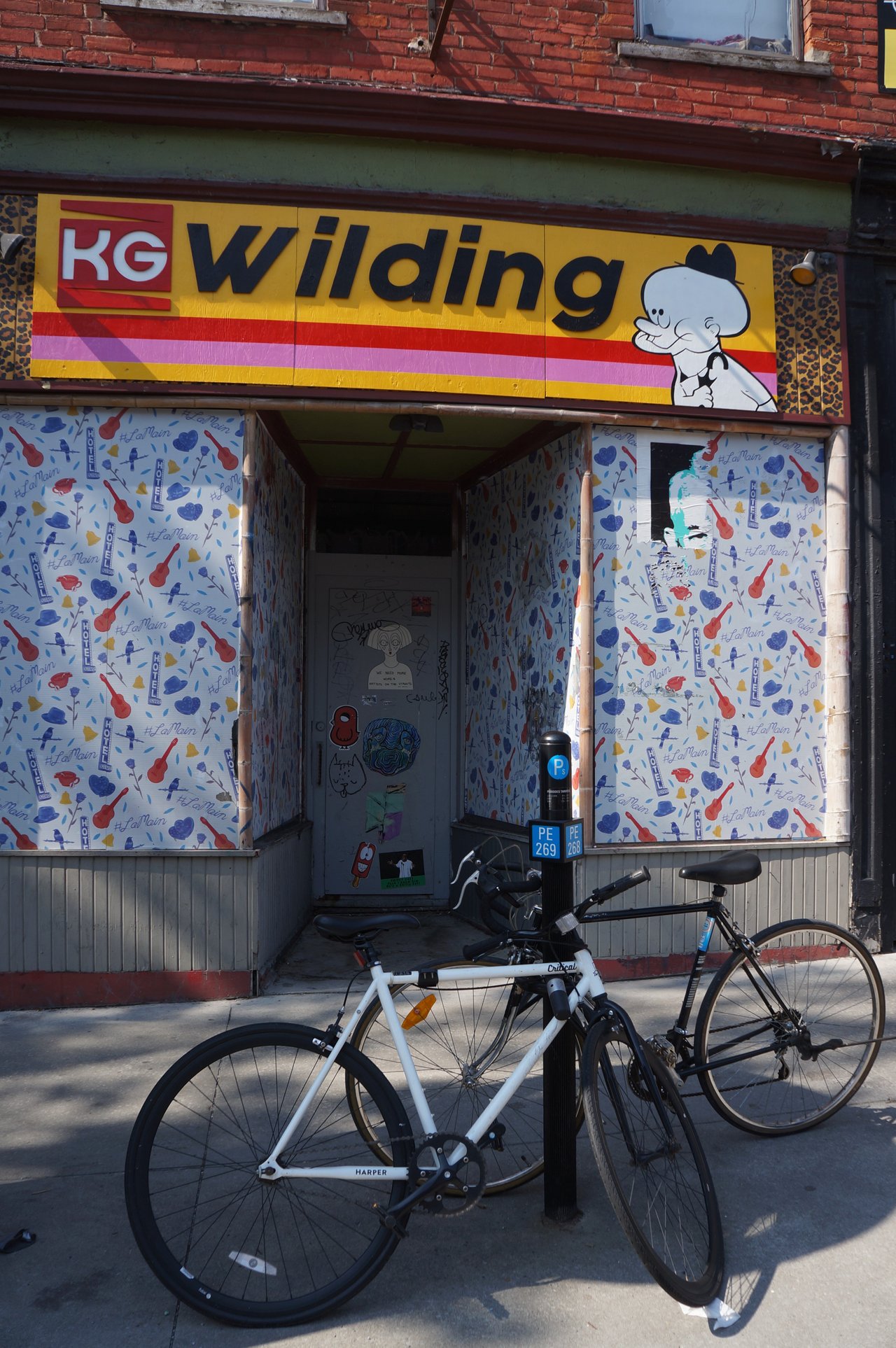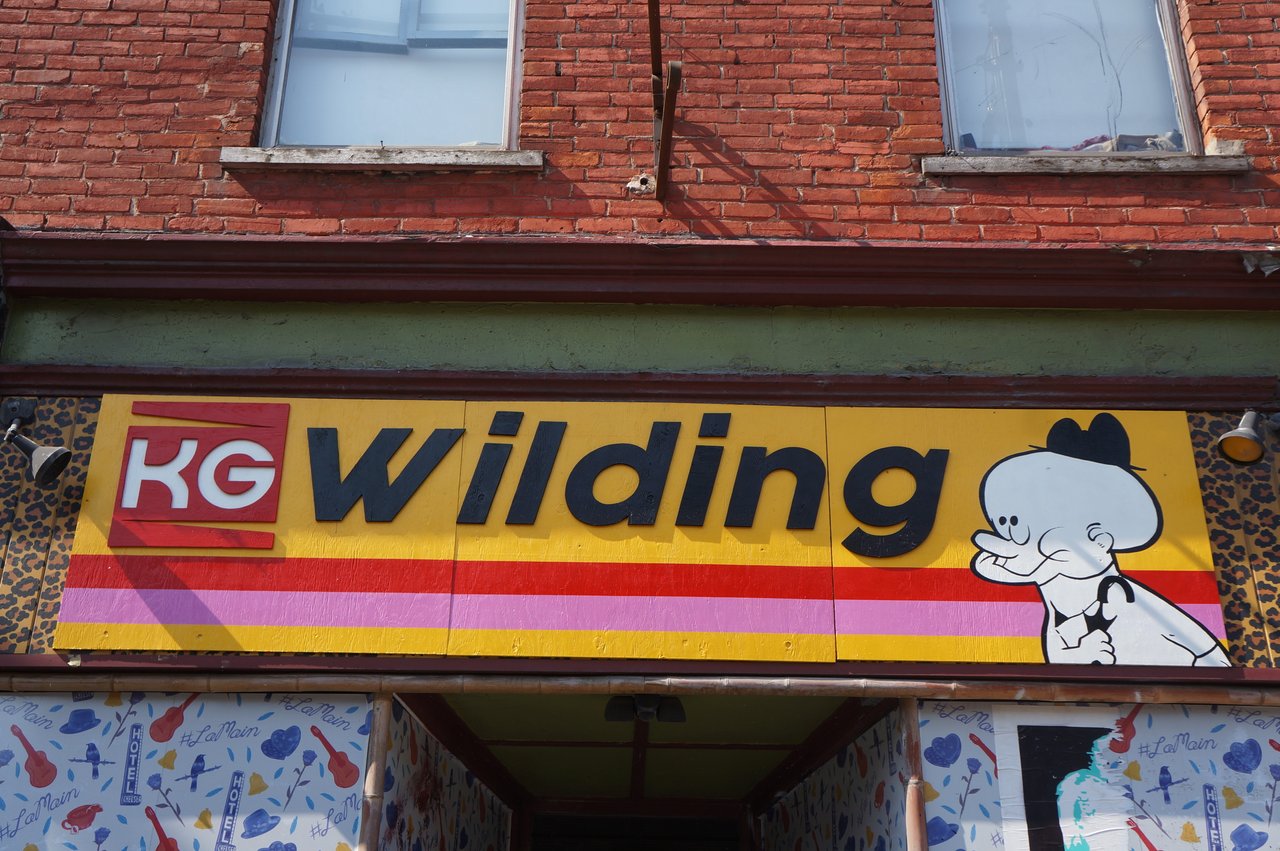 On this one we recognize a little bit thanks to the character. More about his traditional works :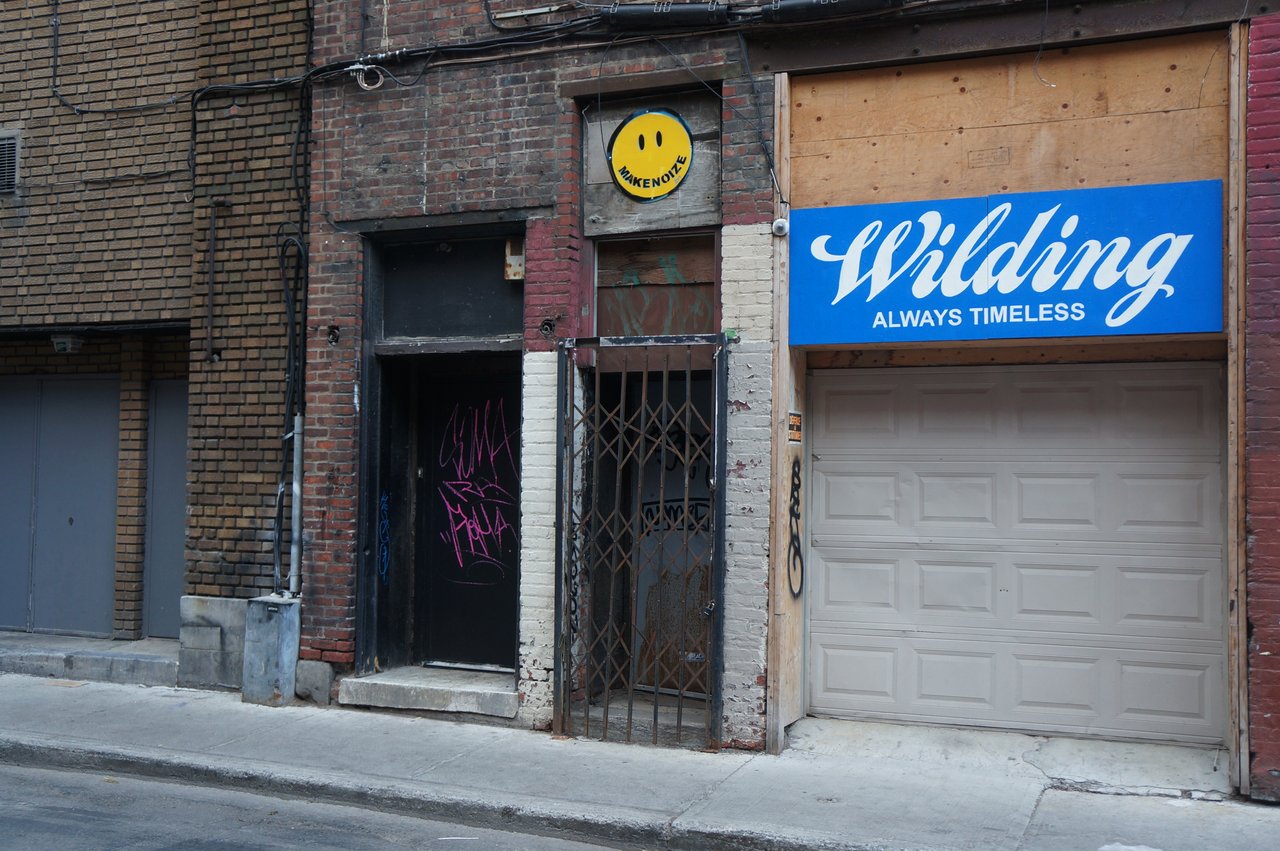 During 2019 Under Pressure with Makenoize
WHEN

Sources

My Old Posts about Street Art

#231 qWErT, EZK & Invader Paris (France)
#230 Sax Art, GZ'UP & Ender, Paris (France)
#229 Invader, MariBalti & Angel Crow, Paris (France)
#228 Jest, Montreal
#227 Unknown, Saint-Raphael (France)