After a post about an old mural done by Monk.E during the 2015 Mural Festival, his new mural in the Graffiti Alley :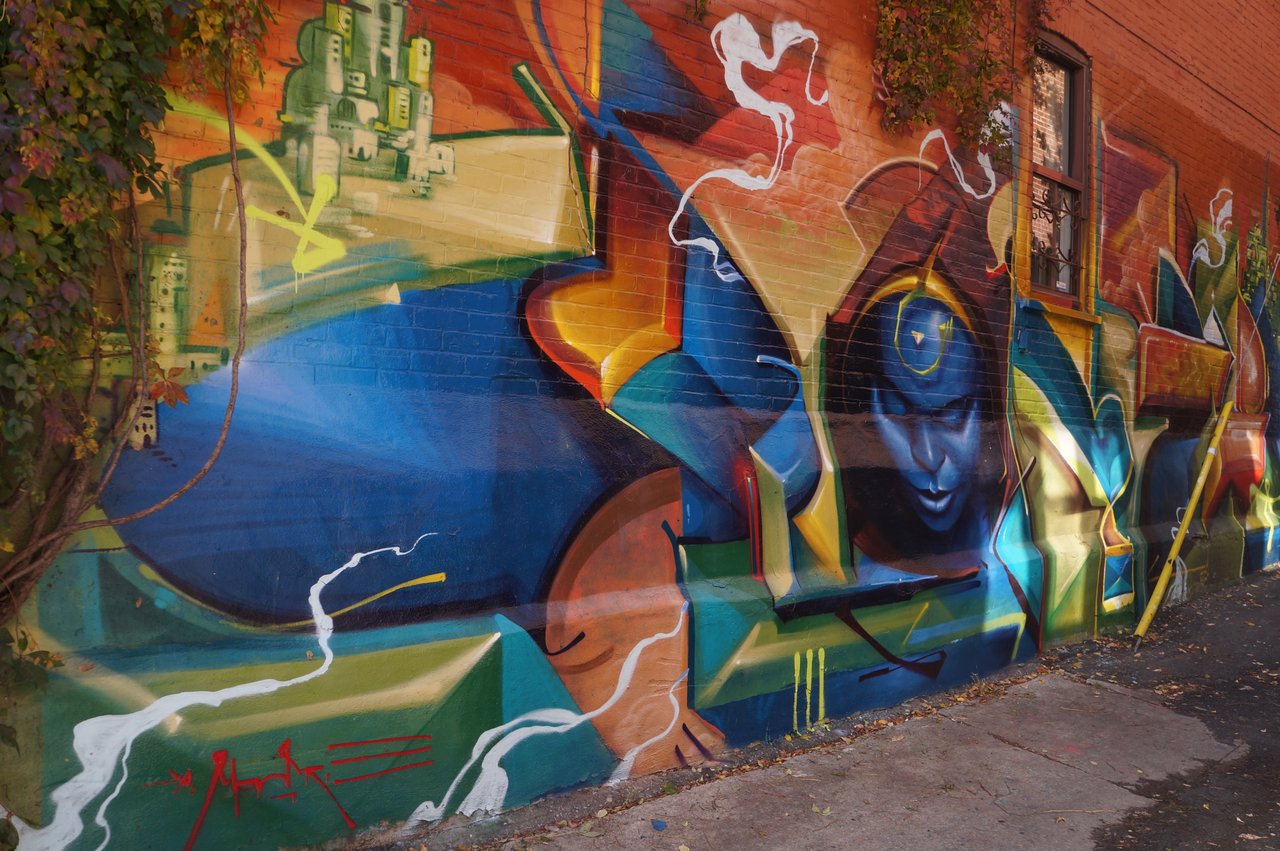 WHERE

On the Graffiti Alley, Montreal. I just do this little capture to show where is the Graffiti Alley (between Boulevard Saint Laurent and Rue Clark).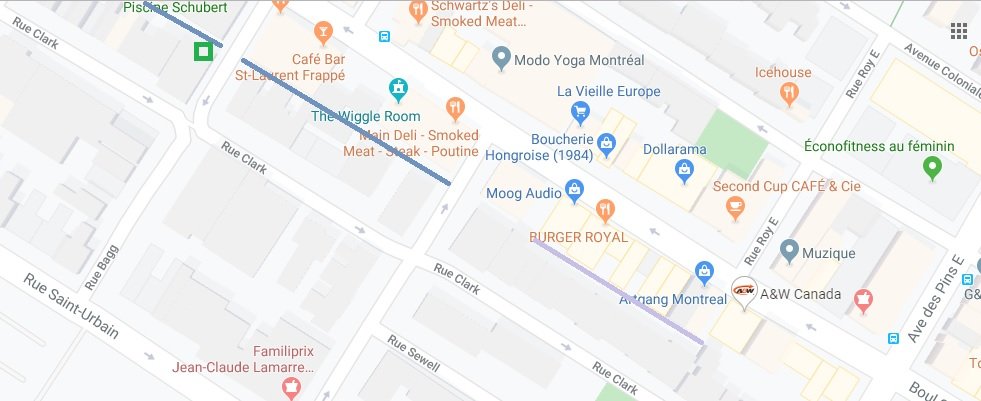 In Purple : The Tribute to Scan Street Art #213 / Green Square : Monk.E new mural.
Position on Google Maps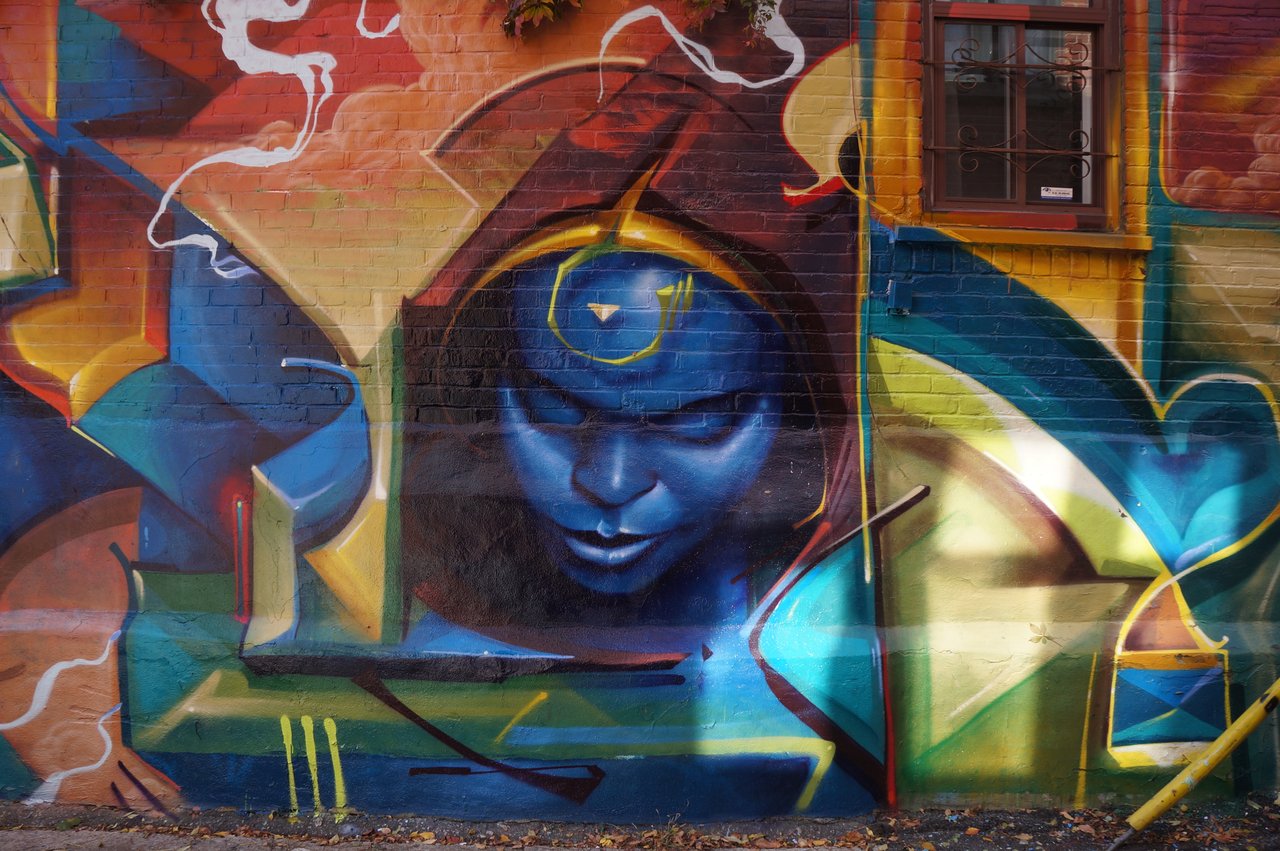 WHO

Monk.E is a Canadian street-artist and musician, he defines himself as an Alchimiographist. He started graffiti with the collective K6A and since Monk.E imposes his artistic vision all around the world. And if you look on his Instagram, he seems to be also an adept of body painting :-)
More about his works :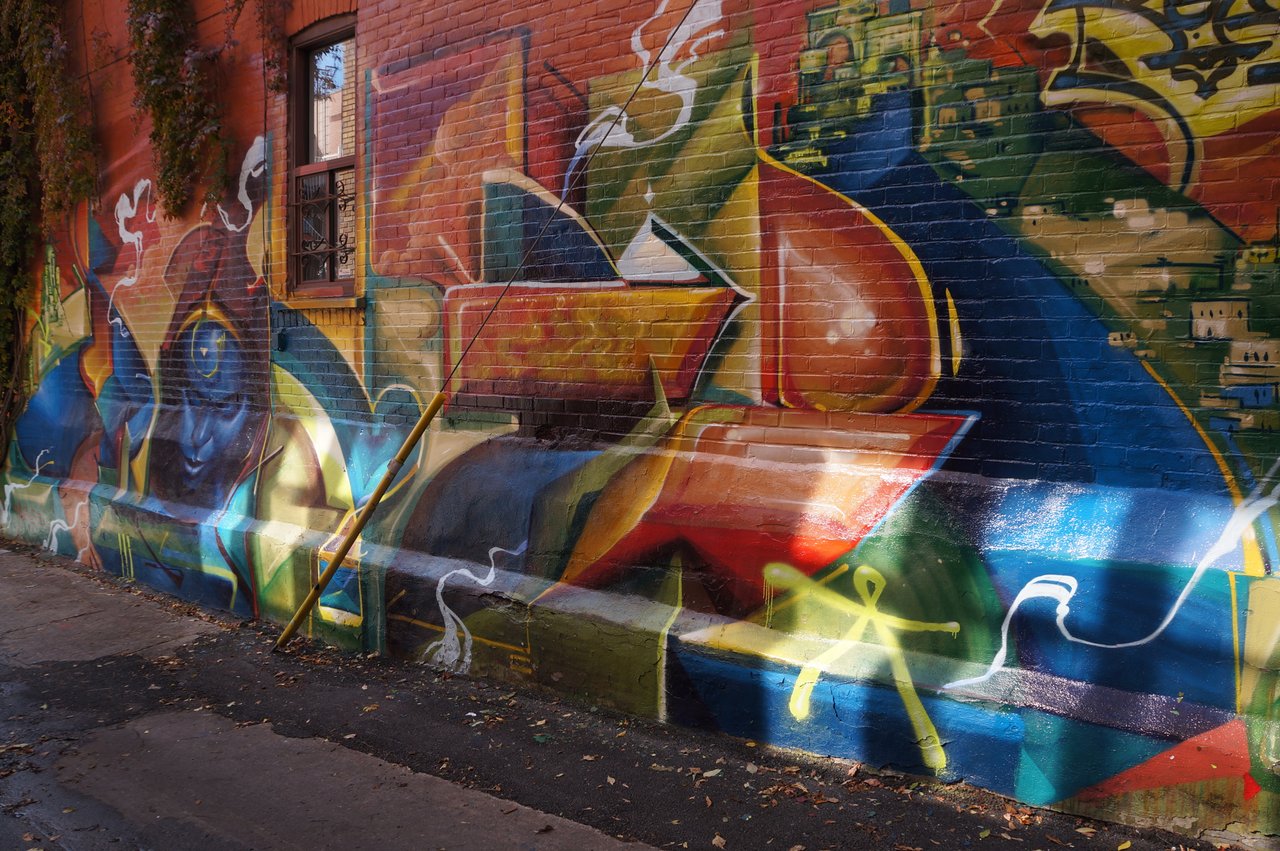 The buildings / houses in the background belong to an old mural done also by Monk.E... (I have to find a picture to show you).

WHEN

Sources

My Old Posts about Street Art

#233 Miss Lanouch, Montreal
#232 Benny Wilding, Montreal
#231 qWErT, EZK & Invader Paris (France)
#230 Sax Art, GZ'UP & Ender, Paris (France)
#229 Invader, MariBalti & Angel Crow, Paris (France)