After the series about Canettes de Ruelle, back to normal... Today, a new mural done by MonoSourcil near to Avenue Mont-Royal, very active this year...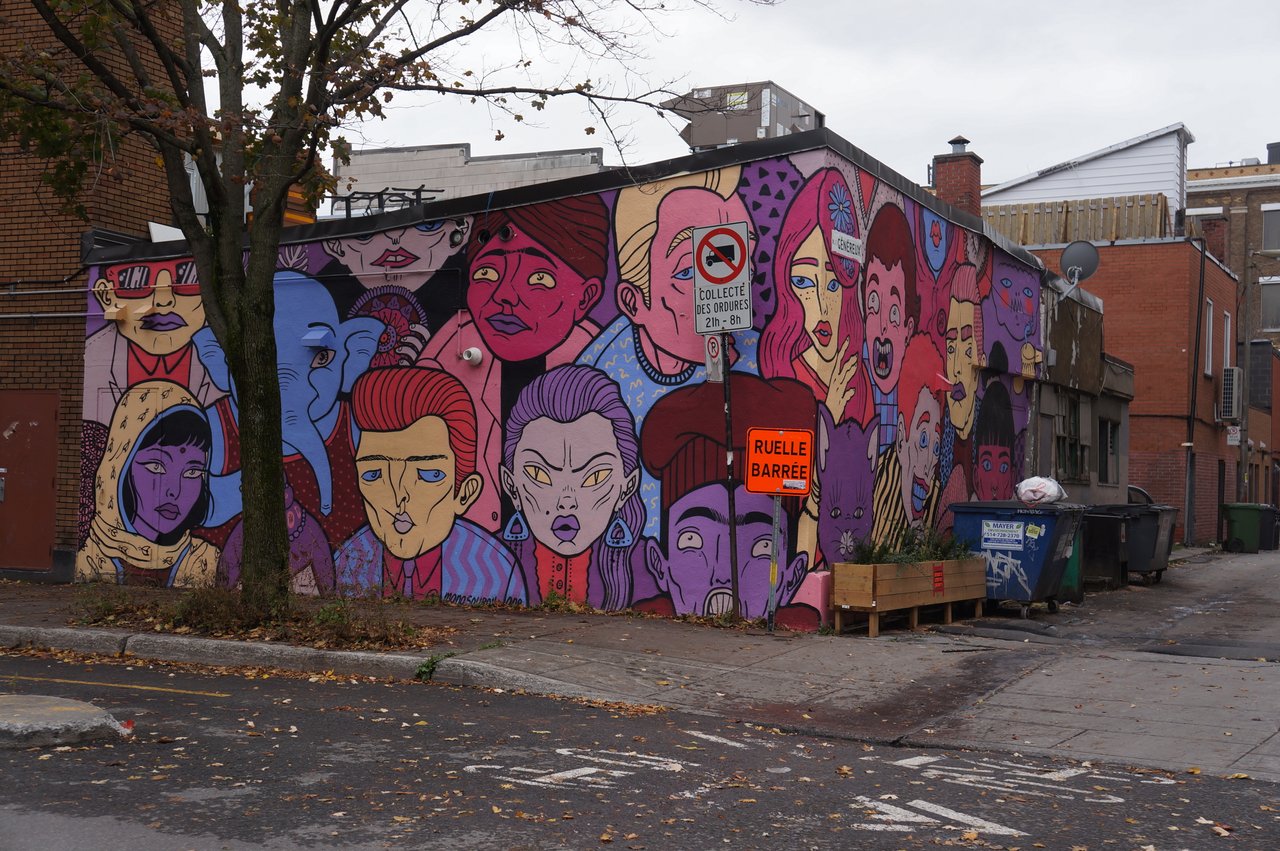 WHERE

Corner of Rue Brébeuf and Rue Généreux, Montreal.
Position on Google Maps
WHO

Born in Montreal in 1989, Maxilie Martel-Racicot aka MonoSourcil
has a degree in visual arts. In 2012, she began in the world of street art and graffiti that she found more free and intuitive. She expresses her vision of the individual in Western society through caricature with businessmen, monsters, robots... The omnipresence of her monosourcil caracters becomes iconic in Montreal.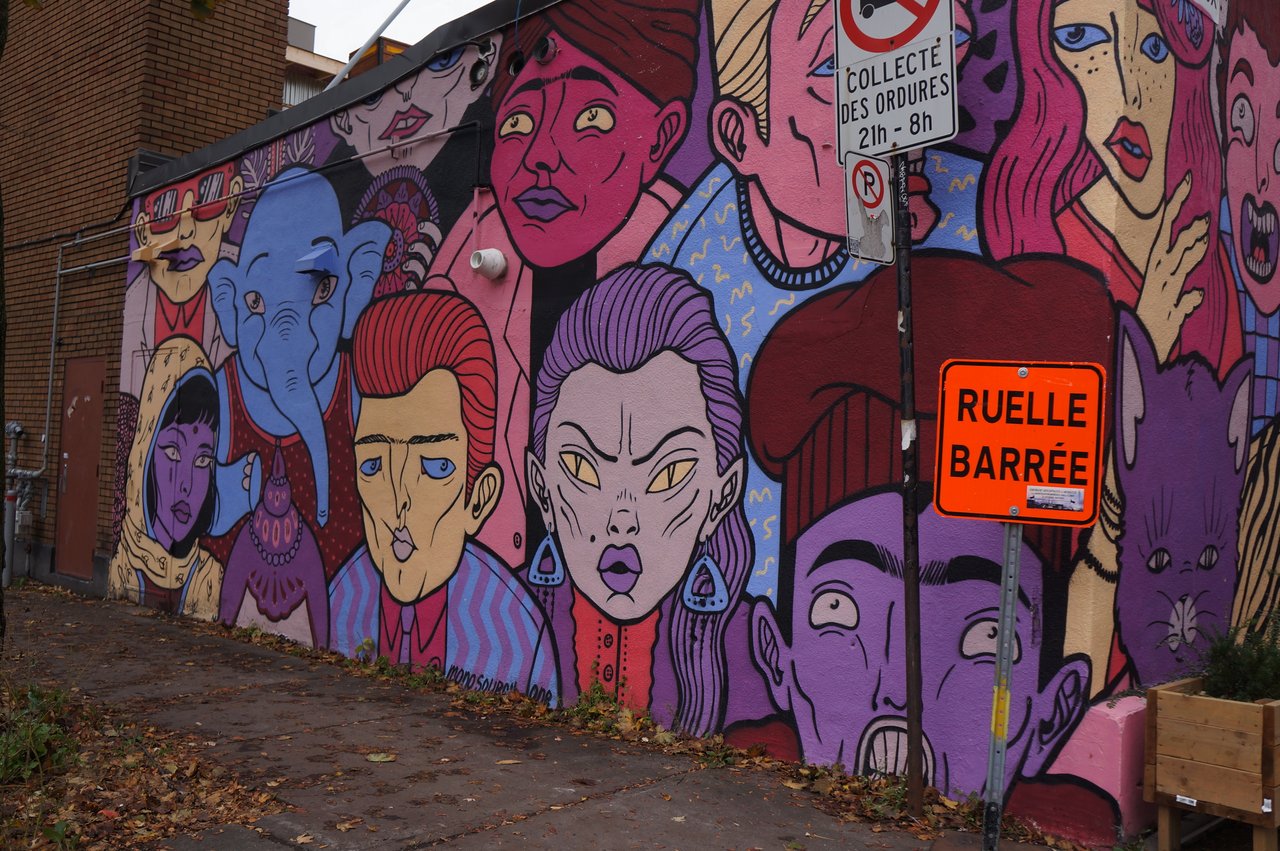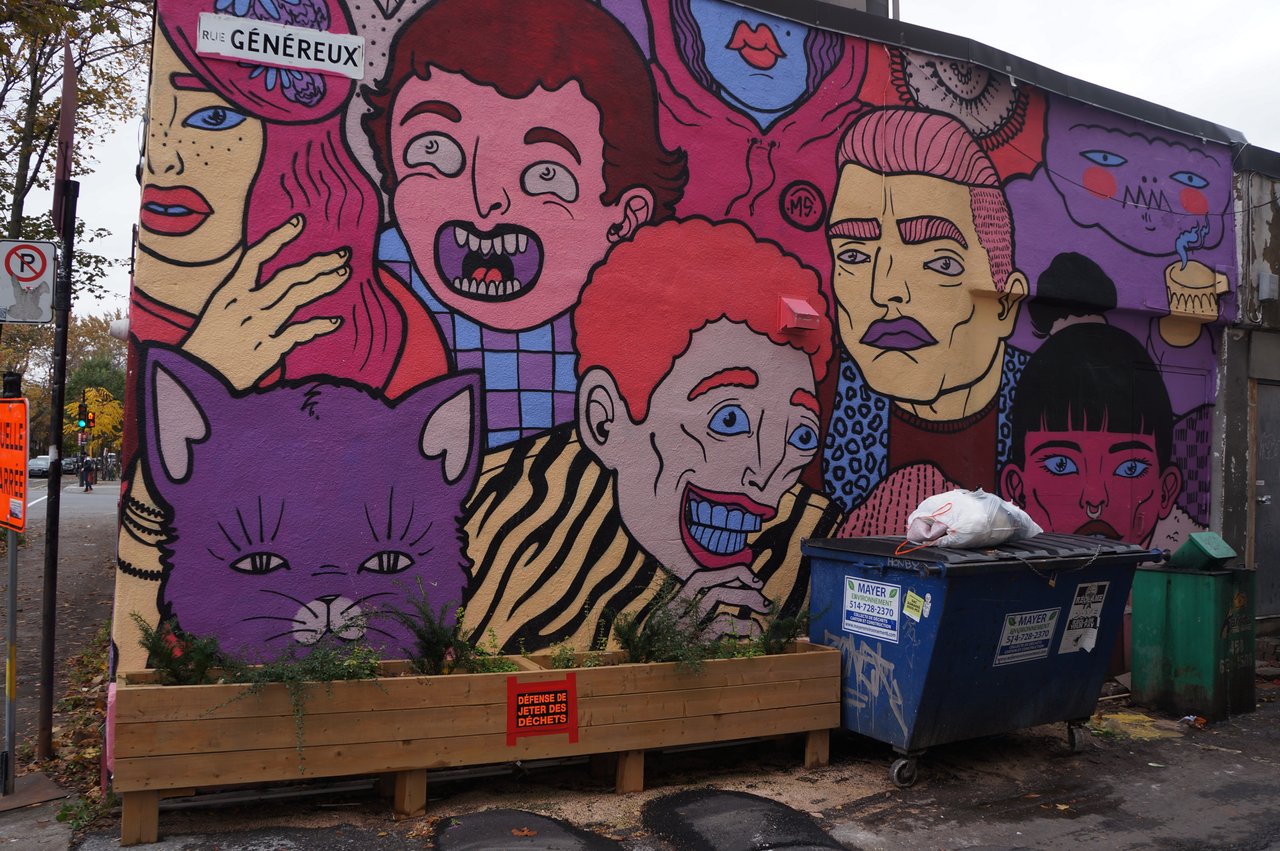 More about her works :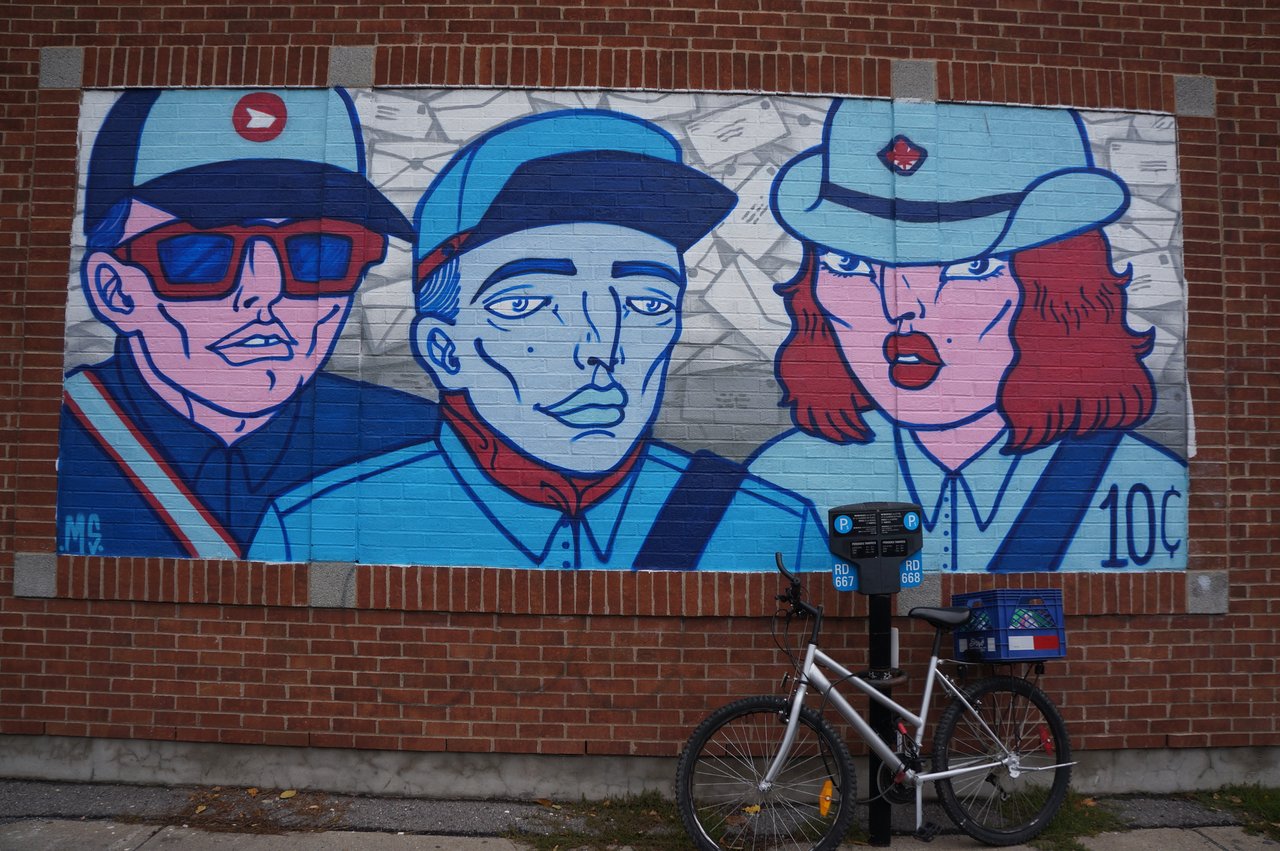 Another work on Rue Masson and 9th Avenue (Rosemont Petite Patrie)
WHEN

Sources

My Old Posts about Street Art

#243 Canettes de Ruelle Part 6
#242 Canettes de Ruelle Part 5
#241 Canettes de Ruelle Part 4
#240 Canettes de Ruelle Part 3
#239 Canettes de Ruelle Part 2
#238 Canettes de Ruelle Part 1
Bonus Video

To see her artistic processus behind her mural in the park Yvonne-Maisonneuve.
More pics on Street Art #216