Here's a funny little character I've met just outside of my hotel, in Vienna. We've met every morning, just after I had my breakfast and before I went for a walk. Always so calm and peaceful but never uttered a single word.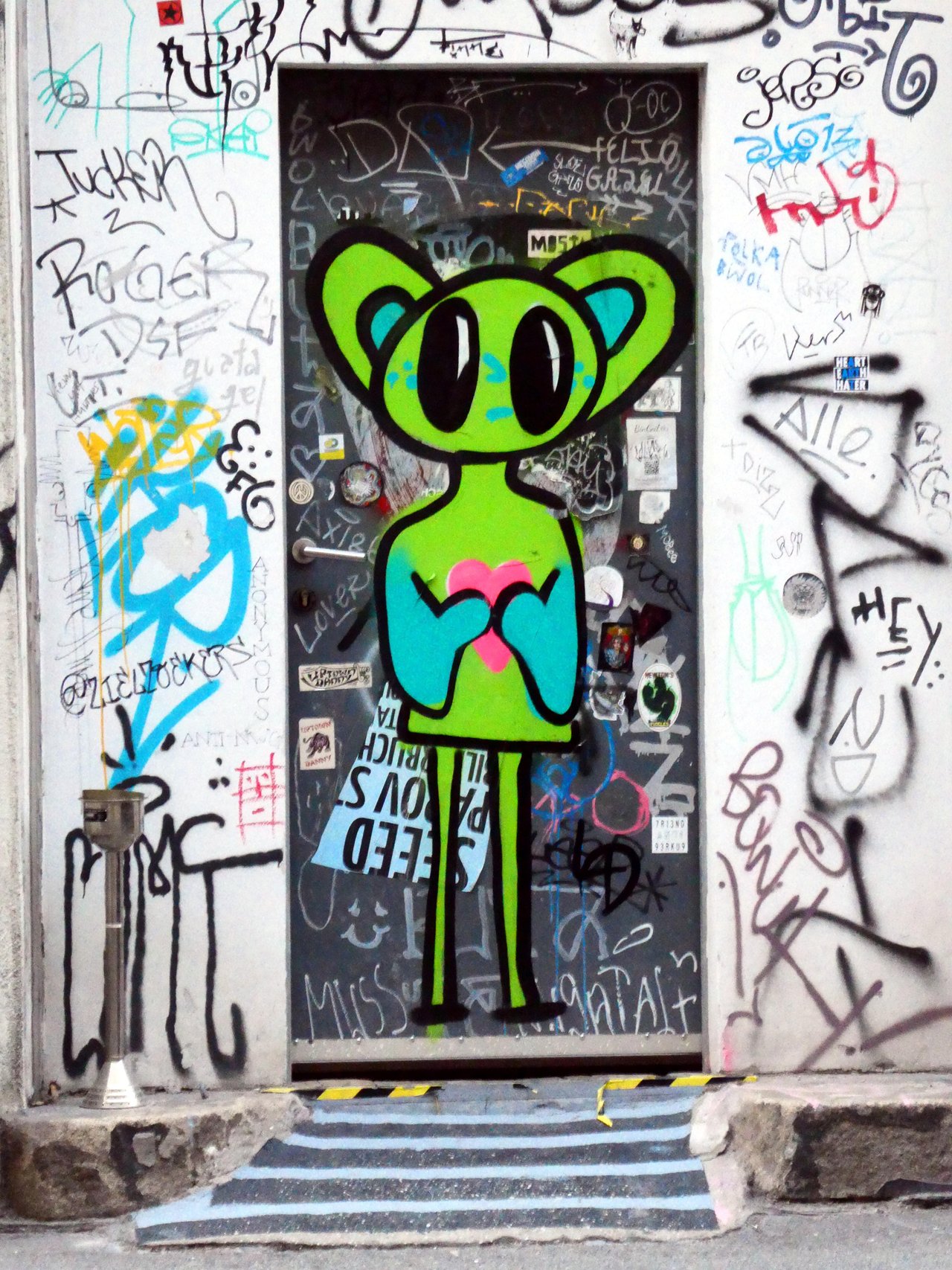 Yeah, as you can see there were a lot of newbies scribbling in the same spot... I have no idea who the author of this Graffiti is. I wonder if everything was made by the same artist. Ihihihi.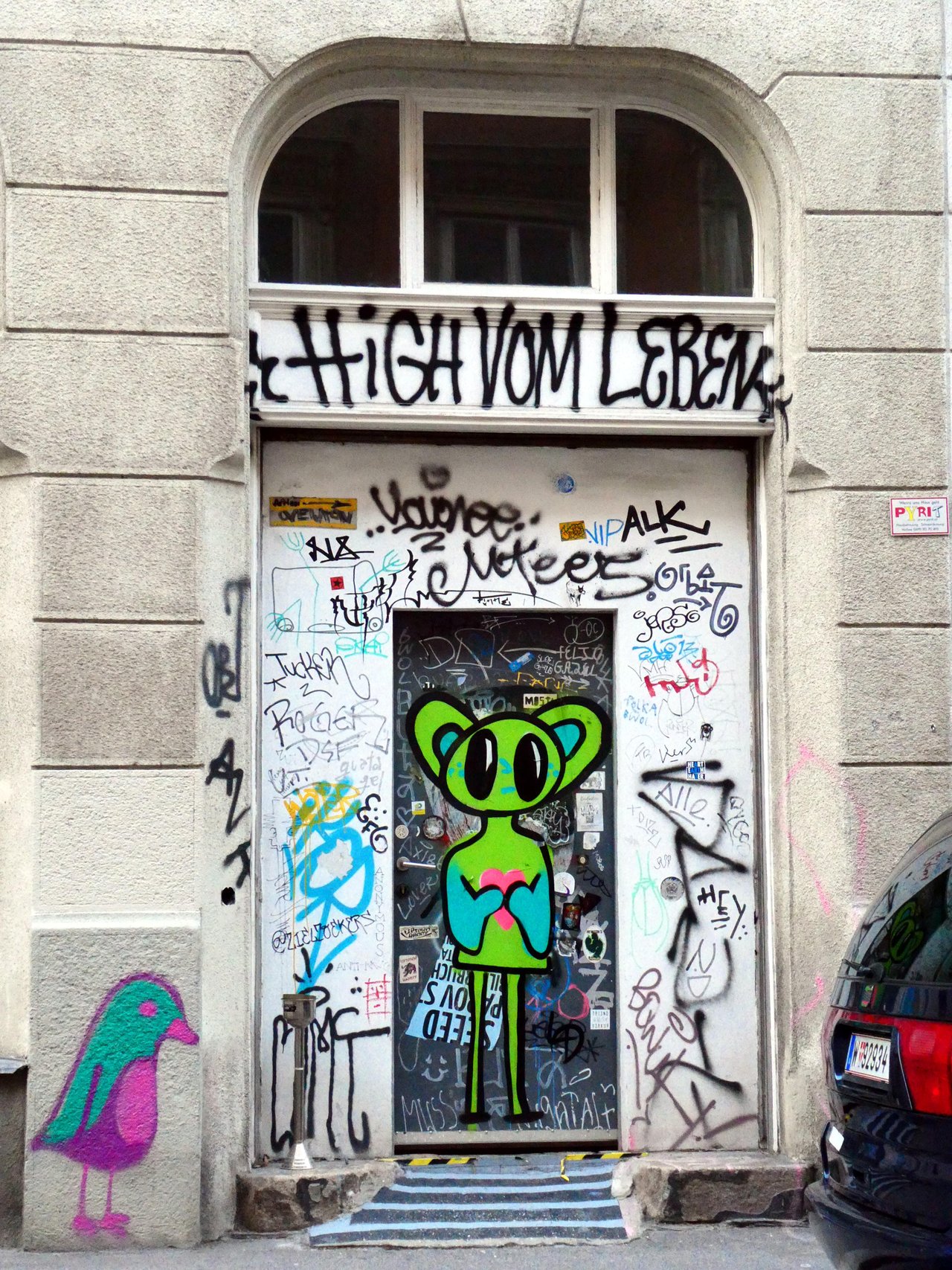 This is situated at the building of a shop called Schön & Gut. Produkte mit Geschichte, near the Naschmarkt.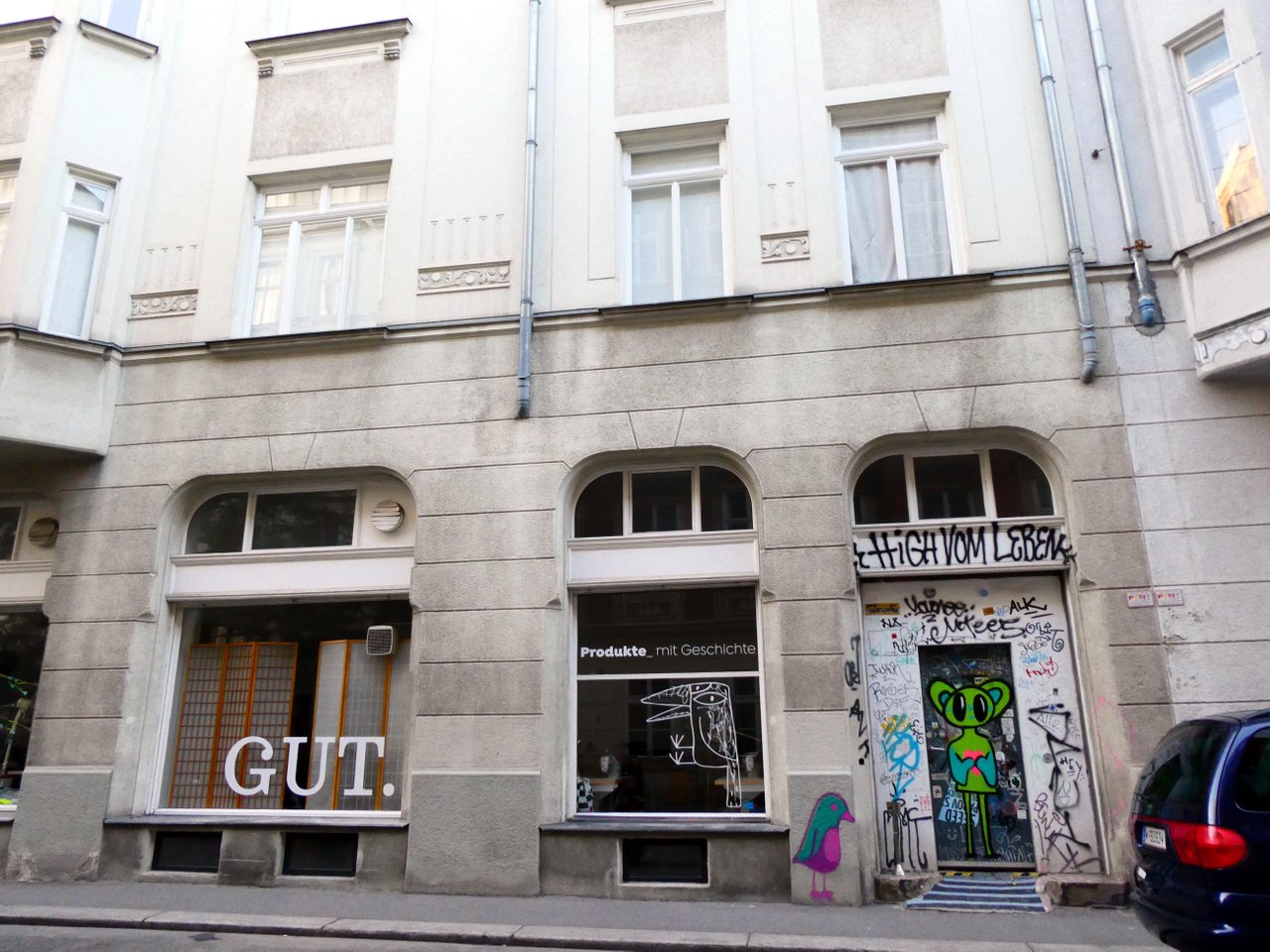 ---
Could this be an future famous artist in the making...? Only time will tell.
---
---