Caspian is a helpful financial tool that lets you work with major exchanges from one place. It provides single interface from where users can work with different exchanges without visiting each exchange one by one.
Caspian includes a fully developed OEMS, PMS(Position Management Solution) and RMS(Risk Management Solution). It also provides professional-grade execution, position
management, and reporting capabilities.
OEMS
PMS
RISK MANAGEMENT
REPORT
COMPLIANCE
ALGORITHMS
Ventures
Caspian
is a joint venture between two firms, Tora and Kenetic.
Caspian Graphic Design Contest
For graphic design contest, I've created a two-sided A4 flyer but can also be used as a graphic for other purposes. It tells what Caspian is, and what are its product.
Graphic 1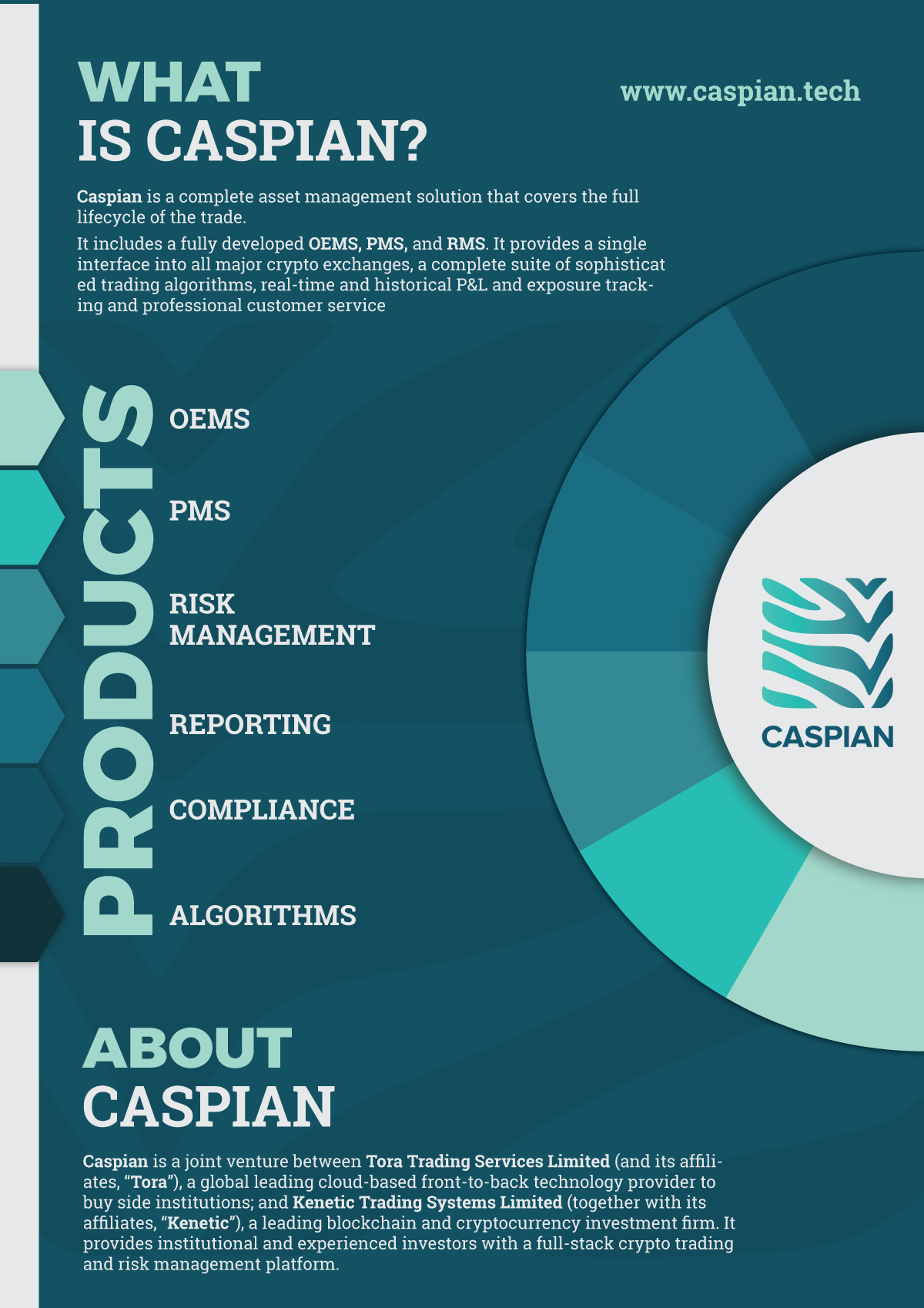 Graphic 2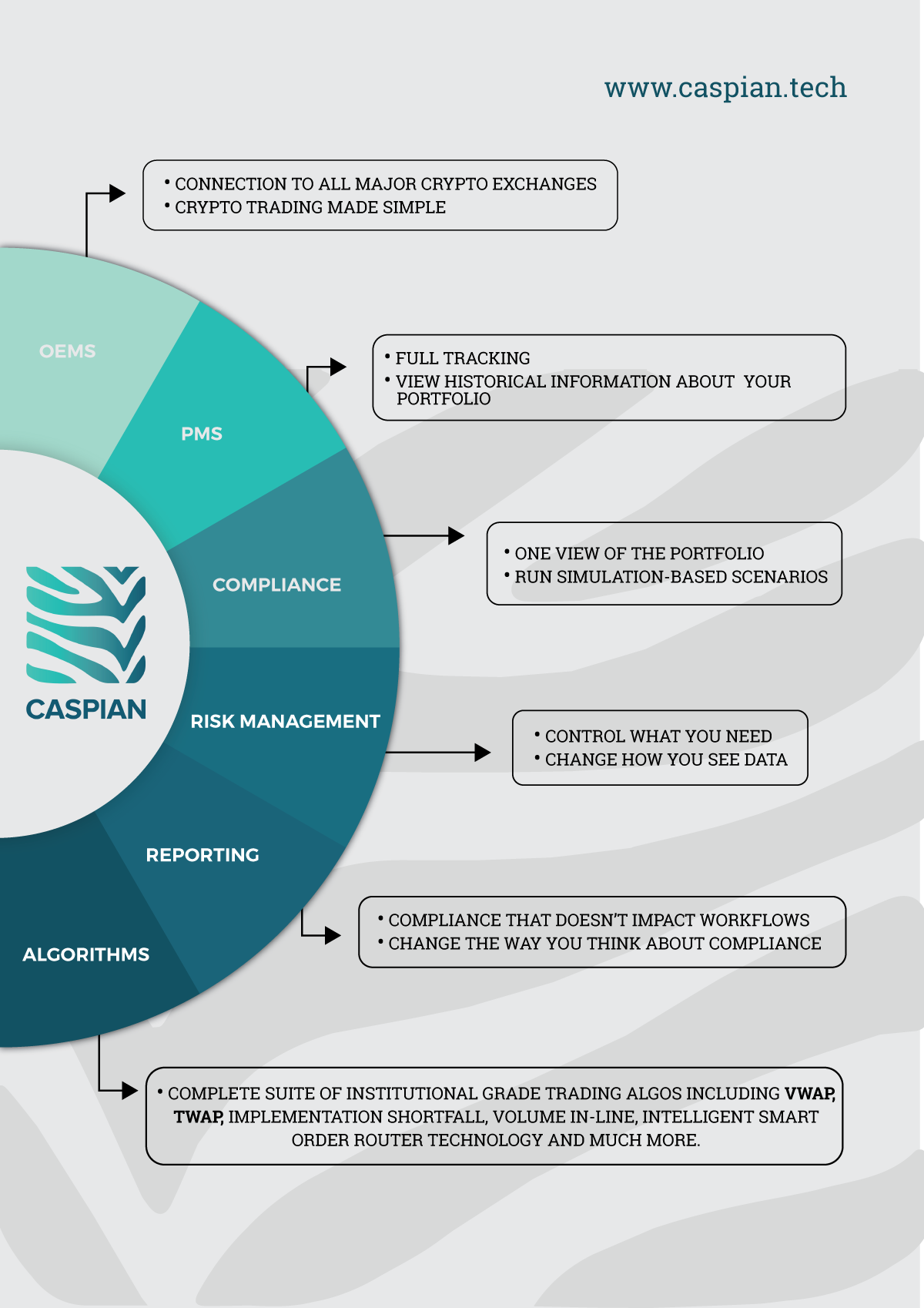 Preview as a Flyer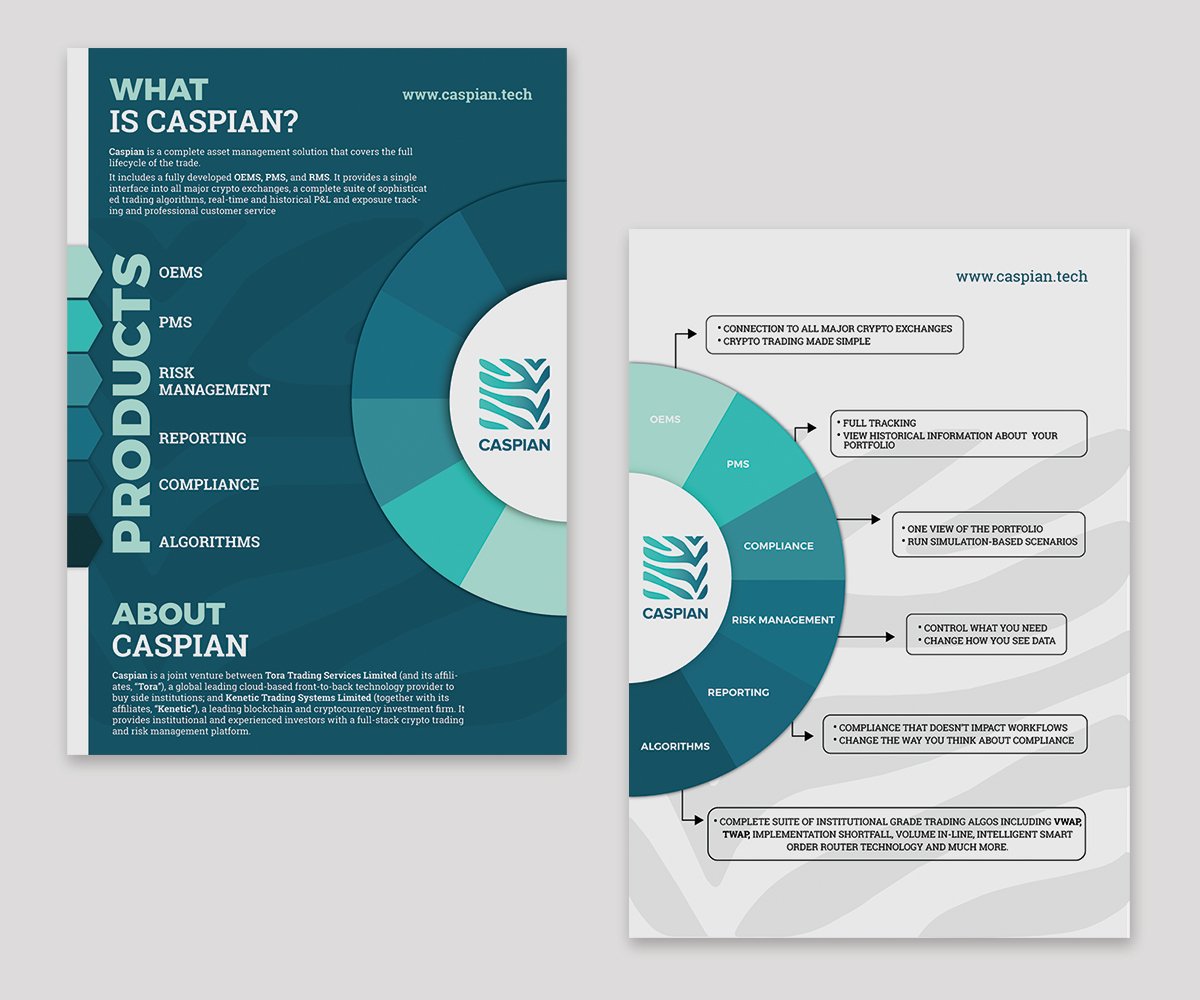 Font Used
Roboto Slab and Montserrat
Why I chose this design
After visiting their website, seeing their color scheme, and broucher design. I thought about creating something that aligns with over all branding.
Looks Clean
Easy to understand
Attention Grabbing
Explains what is necessary
You can reach them by the following links :
Blog | Events | News Linkedin | Management |
Thanks very much!
---
caspiangraphic2018