Welcome to the Sponsored @MediaWorks Graphics Contest! Status: CLOSED.
Start Time: ~11 PM ET, Saturday
End Time: ~11 PM ET, Wednesday
GoChain is sponsoring a graphics design contest here on Steemit!

Prizes: 165 STEEM + 50 Bonuses (1.5 STEEM)

1st Place: 23 STEEM
2nd Place: 18 STEEM
3rd Place: 15 STEEM
4th Place: 13 STEEM
5th Place: 11 STEEM
6th Place: 10 STEEM
7th Place: 9 STEEM
8th Place: 8 STEEM
9th Place: 7 STEEM
10th Place:6 STEEM
11th - 15th: 5 STEEM
16th - 20th: 4 STEEM
21st - 70th: 1.5 STEEM Bonus

Deadline: 96 Hours
GoChain is a fast and efficient blockchain network that improves transaction speeds by orders of magnitude over Ethereum.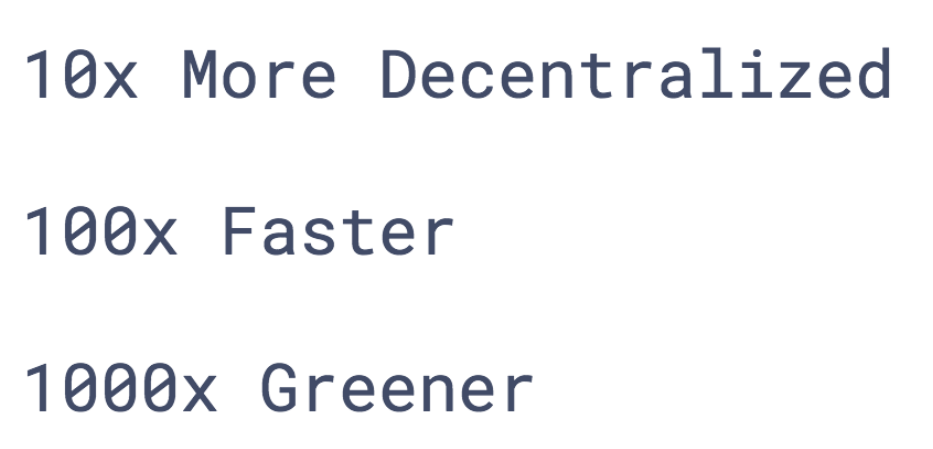 This means that GoChain can address the scalability issues for blockchain and DApps that are built on top of them.
GoChain is not a dream, it is a reality. The project is live and ready for projects to integrate!
The GoChain Wallet is ready to use. Anybody can create a wallet and begin to use it for transactions. KuCoin has already joined GoChain as one of their nodes!
Use-Case
John and Sarah are working together to build a logistics project on the blockchain. They have decided to build a network that will allow the tracking of packages.
For their network to work, they need instant transactions as soon as a delivery product reaches its destination. This requires continues transactions containing GPS coordinates.
They started searching for a network that can accommodate their need for fast transaction speeds as the project scales. They also wanted to use a network that would minimize on computing power/costs in order to ensure that their project is viable. It would be unreasonable to pay high transaction fees every time they want to send GPS data.
After looking at alternatives, they set their eyes on GoChain. With GoChain, they are able to implement a global logistics chain that is fast, secure and inexpensive to run. Since they are continuously sending GPS location points, they needed a platform that could keep up with their heavy demands!
Proof of Reputation
There are various types of consensus algorithms powering the various blockchains. GoChain works on POR(Proof of Reputation).
POR works by leveraging a company's reputation to ensure security and efficiency. GoChain will choose 50 companies around the world in different locations to run nodes. This will create a blockchain with unparalleled transactions speed while still retaining the security features of a completely decentralized system.
In fact, a large portion of mining power is currently centered around one place - China. By distributing the companies in various geographical locations, GoChain addresses the issue of potential government intervention as well as the possibility of a 51% attack.
Do You Have Questions?
The GoChain team is always happy to answer question in their GoChain Telegram group!
Check out their most recent video:

Graphic Information
Make a graphic that is relevant to GoChain. These will be images that may be used in their articles, or just to show their followers! Feel free to stick to the color schema of their logo, or create something totally unique. It can be anything! It can be a graphic that depicts the benefits of GoChain. It can be an informative graphic about how existing Ethereum projects can shift their project over to GoChain. Maybe a picture showing how Proof of Reputation works! A flyer, a comic, or whatever you feel will best represent GoChain in a graphic! As long as it is appropriate and relevant, anything goes. It can be humorous or technical. The most important thing is that your image is creative and original!
Please follow the rules below.
Contest Rules & Submission Information

Create a post with the graphic.
In the post provide a short description of what GoChain does and why you chose the design (mandatory and must be original).
Leave a link to GoChain.
At the end of your article, add the word "gochaingraphic2018".
Link your post in a reply here.
You will get a reply from @mediabot on your post to confirm that your submission was entered into the contest!


If you don't get the reply, don't worry. The most important thing is to leave a link to your post as a reply here. Feel free to let us know if your article did not receive a @mediabot confirmation, and we will look into it!
More Information & Resources:
Disclaimer: @MediaWorks makes no claims as to the legitimacy or operating procedures of contest topics. @MediaWorks does not offer any sort of investment advice. Please note, in the case that you receive a prize, your images may be used by the contest topic company.
Good luck to all the contestants!