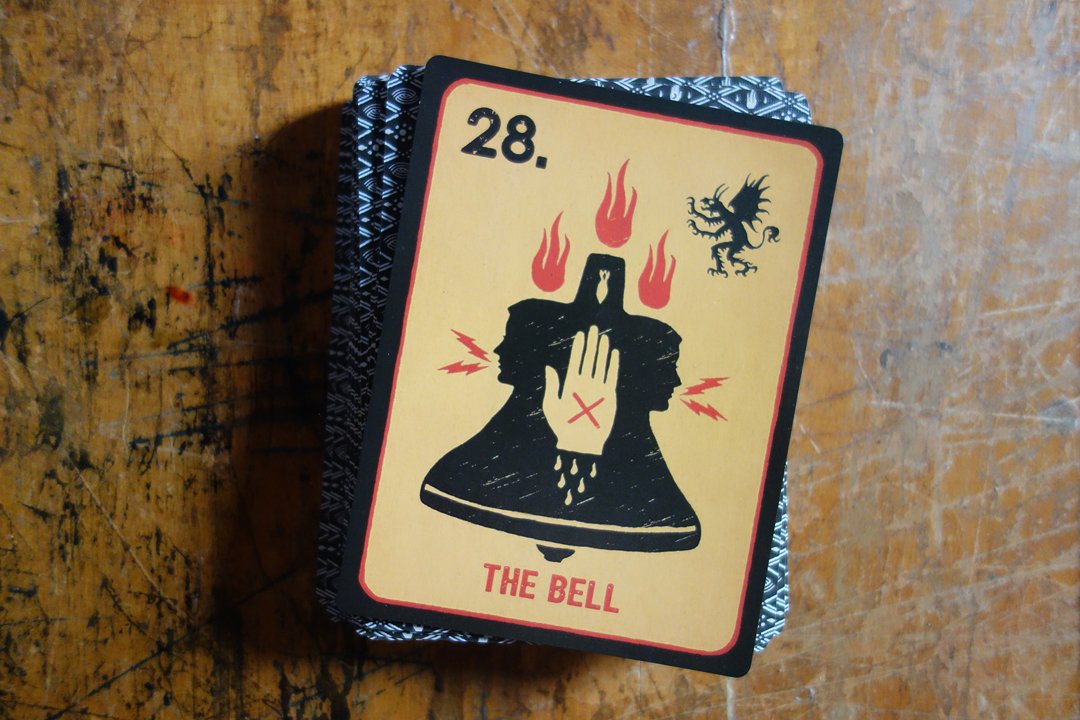 THE BELL. My morning card pull from the Daniel Martin Diaz Enigma oracle deck continues with The Bell.
The Bell signals a time for reaction; a time to compensate for allowing too much of a bad thing to influence our minds, bodies and spirits.
The Art of War by Sun Tzu would suggest that we let our enemies or those who would hinder our cause remain under the impression that they were the ones in charge and that perhaps we are uninformed, a weaker breed that is easy to manipulate and control. But the spiritual war that rages now requires stepping into our true roles, empowered by passion and loud voices of reason. The Bell is a wake-up call to counter the incessant bleating of the indoctrinated masses and the high tech propaganda machine that fuels it. It is a call to join forces with like-minded thinkers in order to encourage the Hermetic Law of Rhythm.
The Bell is a warning to prepare others for an incoming MOAB of the greatest proportions which comes to obliterate flimsy paradigms that we can no longer watch others perish under. This Mother of All Bombs is the Truth Bomb whose intensity cannot be denied or ignored.
The Bell is not just a warning sign to inform the insulated that the pendulum is swinging back and that their voices are growing fainter, it is a cue for others to raise their own voices to utter truths that have been drowned out for much too long. As the pendulum swings, watch as darkness retreats and its sputtering poisons inflict pain only on itself.