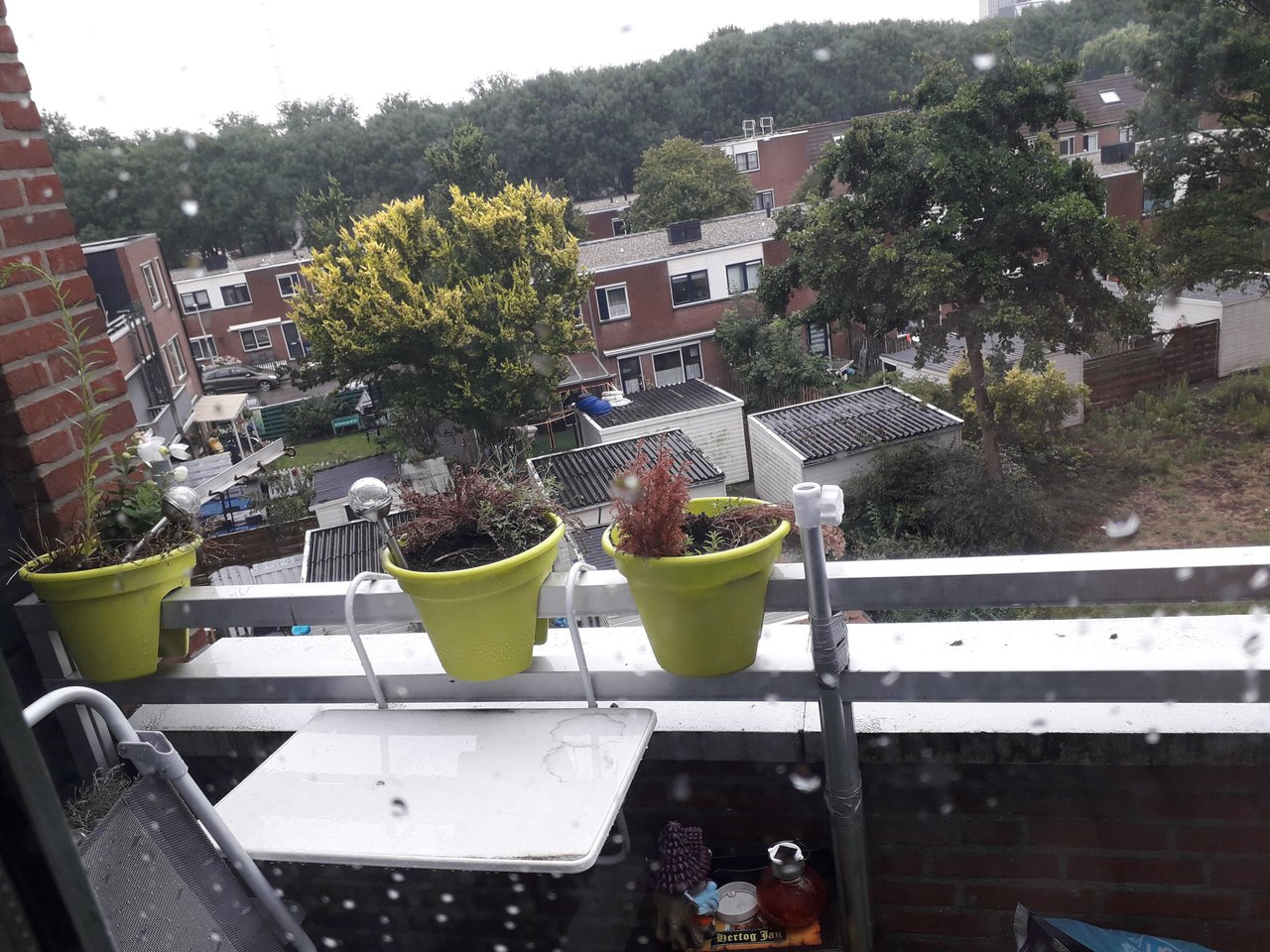 The bottle solution to water plants.
Indexpage
Dutch profile
Greendeliver-sm
Today I woke up with an idea sprouted from another YouTube video. I can't find the vid. I did some experimenting and found a better solution. To honour the positive times and influence of ania I will buy plants and put them in the pots like ania did. I'm afraid to let them die I'm not that stipt anymore especially with my new medicine it's even like did I already take them or not. I have had lots to do today but I did only do the stuff I needed to do for myself. It would be way easier if she was still around also for her, but she isn't so I must make the best of it.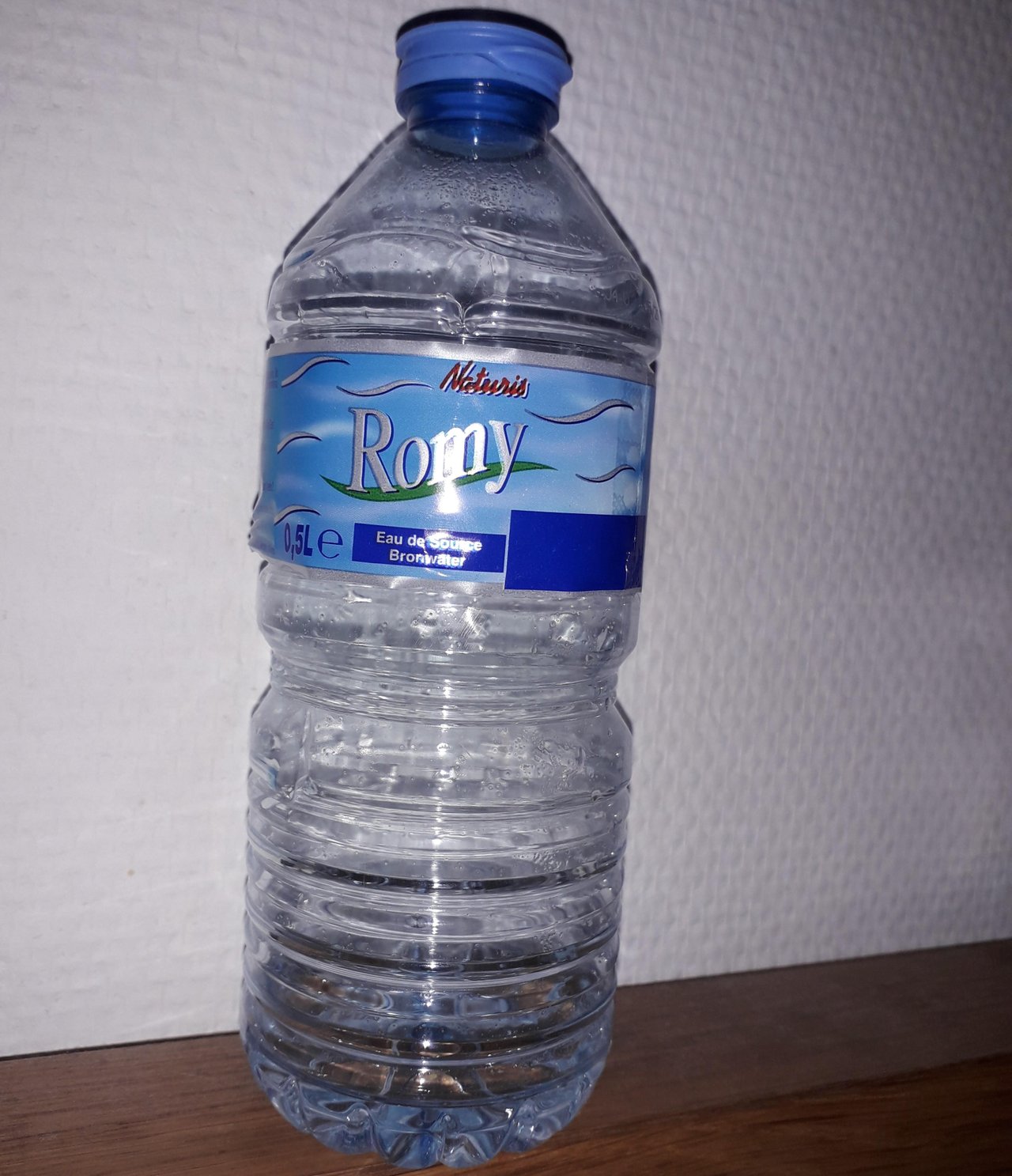 Ania the polish woman left bottles of water I bought for her.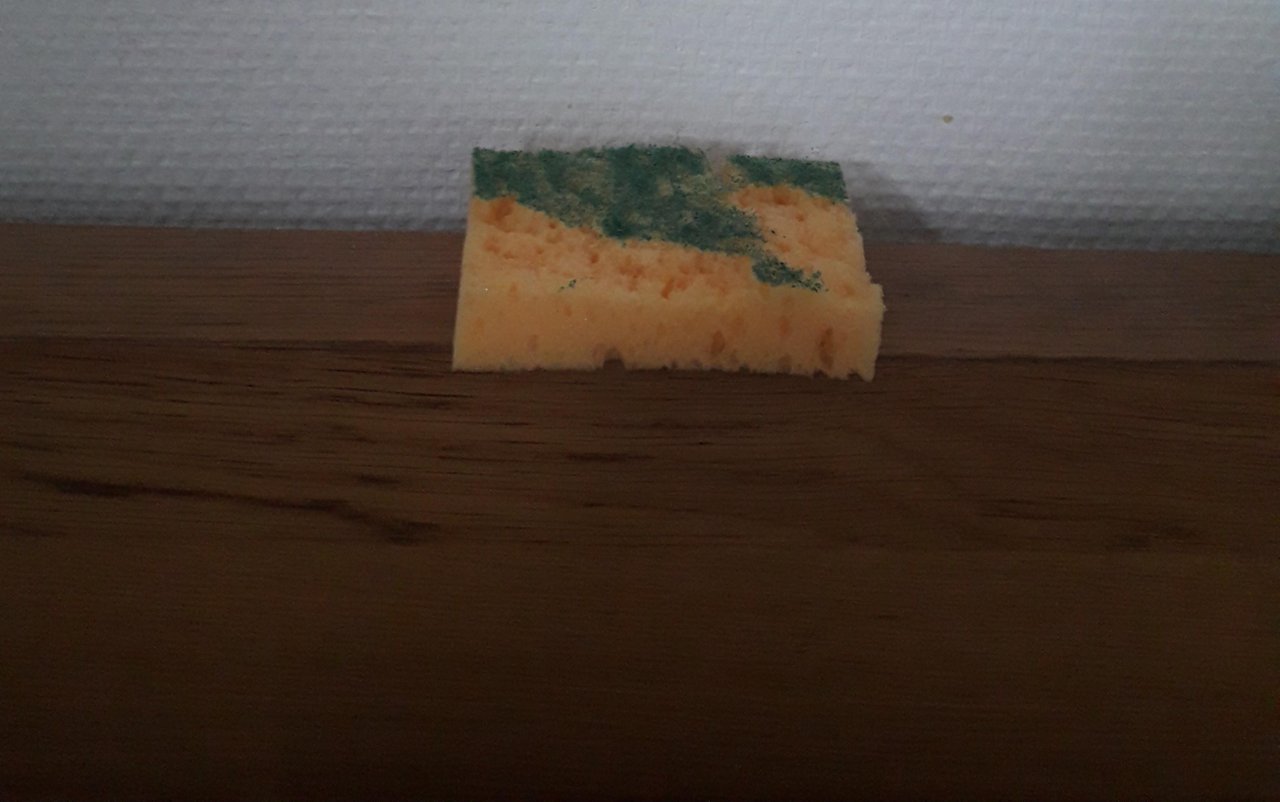 What if I put a sponge in the entrance and did a small pinch hole in the cup.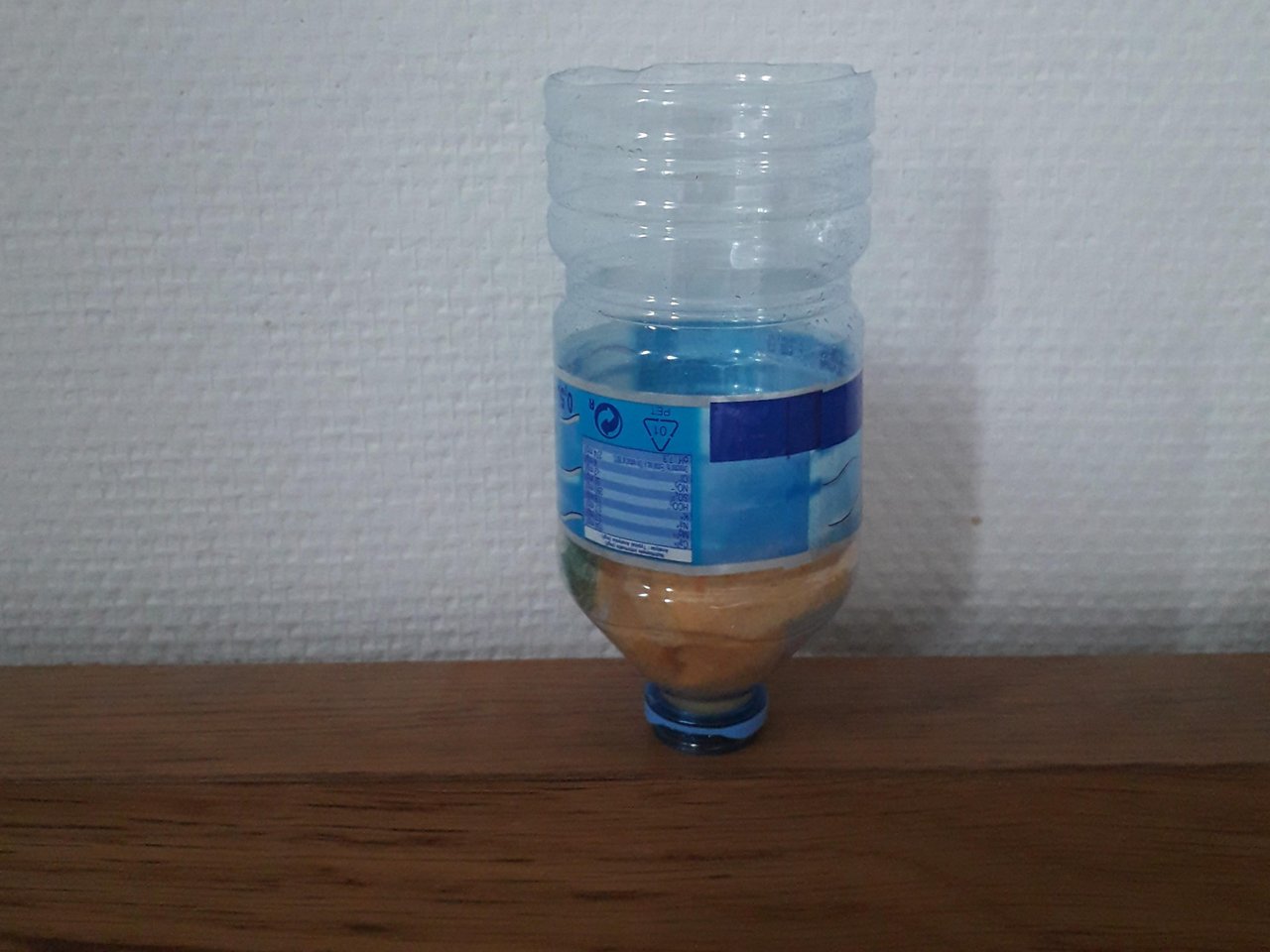 To easy the filling of the bottles I cut the bottom from the small bottle and made a cap of it.
I put a sponge in the entrance made a small hole in the cap filled it with water and put it between the plants in my balcony.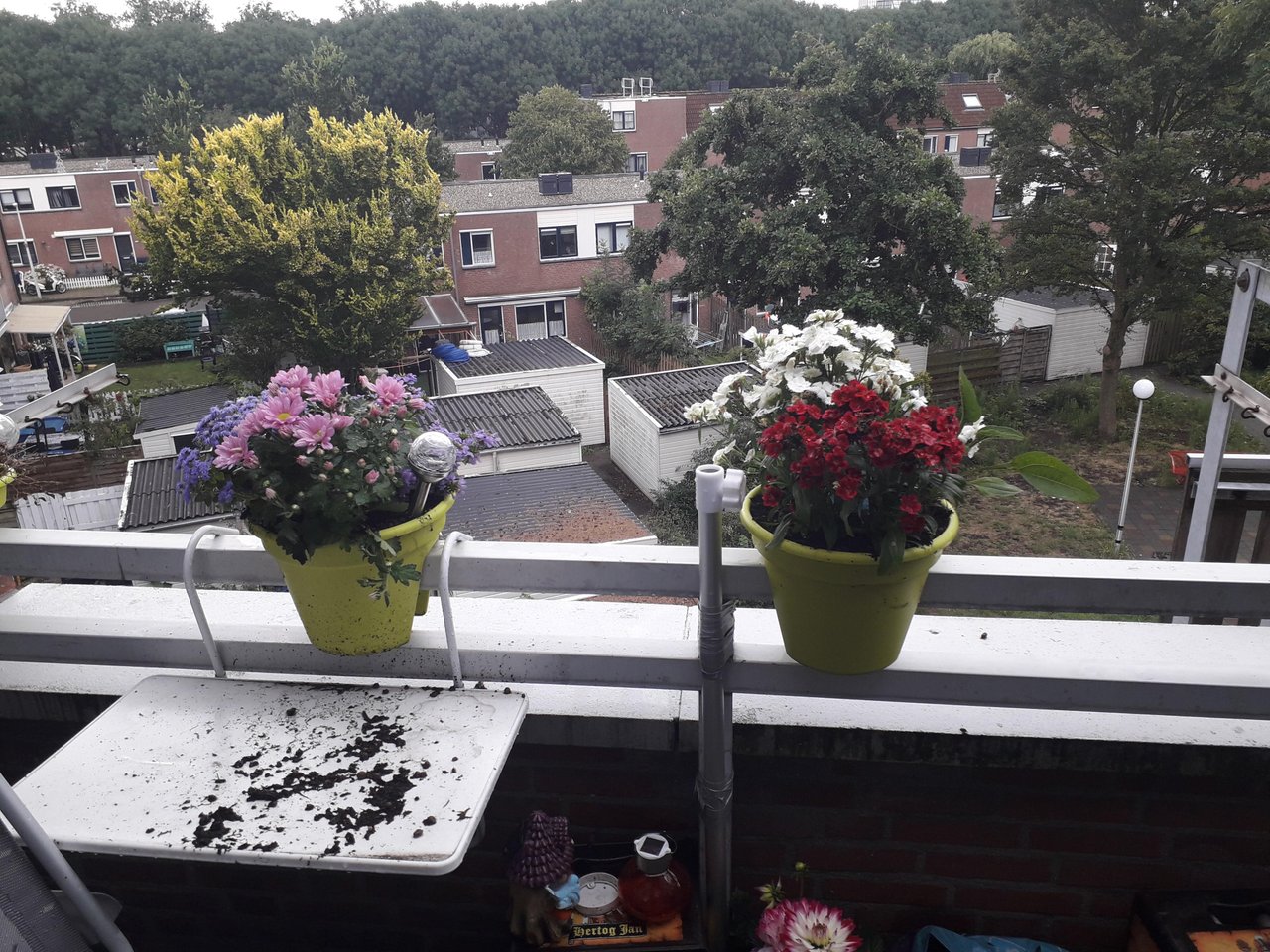 This is a test to moist the earth over time. I do so forget to water the plants during the week and they die. Now if I fill the bottles the earth will stay moist during the summer. I have prepared another way this will be done at a later stage.
I still need to buy new plants because I need to fill 2 more balcony pots to replace the dead ones.
so many plans, so many dreams… so many possibilities
vote Greendeliverence for witness

Alldutch discord for fun and support