Merry 2019 my fellow steemers!
I am posting this as
#GHRO
founder and team member.
2019 is already kicking off with a lot of promise and positive energy. Within the Canna Curate community we have seen almost a doubling of size in the last 3 months. I believe it is due to our positive ideas, friends, amazing projects and the key, OUR LOVE for the cannabis plant and way of life.
Through a joint effort of people like
@jonyoudyer
,
@gregorypatrick
,
@bluntsmasha
,
@jackdub
,
@asonintrigue
,
@movement19
, the Green House Radio Online project has steadily grown even though we have seen less interaction across other discords and steem itself. These original dj's/hosts have been doing a great job of producing quality entertainment every week. This has made it easy to build a solid base for GROWTH.
I personally thank you gentleman for believing in the idea of creating our own radio station.
INFINITE RESPECT

Over the last month we have been blessed with new team members
@qwoyn
,
@inthenow
, and
@koh
. These guys each have brought new and unique energy and flavor to
#GHRO
in their shows. They have given us a strong push forward and we can thank them for joining us and helping us GROW.
A shout out to our impromptu djs
@sammosk
&
@soundwavesphoton
for jumping on and entertaining us with their badass music mixes. I hope to get them to do it regularly.
Green House Radio Online SCHEDULE:
Mondays - 10PM EST Curation Show - @canna-curate @jonyoudyer & @Bluntsmasha
Tuesdays - 7PM EST SMASH! - Music, Talk @AsonIntrigue
Thursdays - 7-8PM EST Thorsday Seshjuan - Talk, News, Music @jackdub
Fridays - 4-6PM EST The Resistance - Talk, News, Music @gregorypatrick
Fridays-7-8PM PST Fried Radio with @DJ Danny P (@qwoyn)
Saturdays-8PM EST FULL METAL JACKET with @inthenow
Sundays- 5-7PM EST Growing the GREEN HOUSE with @fracasgrimm
The Last Sunday of every month - 7PM EST White Owl - Blessed Sessions @Movement19


#ComeGROWwithGHRO


We invite any who are interested in producing a show with us to contact me or @jonyoudyer.
Our goals are simple as we move forward.
ENTERTAIN.EDUCATE.SUPPORT THE PEOPLE. GROW!
I personally look forward to getting a better quality of production by investing time into research and obtaining the best tools we can afford to streamline our offering as a "radio station". We shall continue to listen to community and evolve as necessary as we aspire to attract as many people as we can.I also will be dedicating time to having the station running as much as possible for people who keep all sorts of hours.
We would also like to build more partnerships with other communities and productions. We do not see anyone as competition, we see them as members of the same attempt here on the blockchain. We are all people trying forge LIVES from our work .We would be happy to cross promote with those who are willing to do the same for us.
Let's work together!
We have created a @ghro account for our future streaming, posts and content collection. PLease give it a follow and think about helping us to continue and GROW with any size of delegation. Any funds, steem,sbds, etc., recieved by this account is for the promotion and support of the djs/hosts and projects and or contests. Many will be supported and receive much needed help with this account. We are not one person we are a collective and look to enrich and grow this collective.Thank You for YOUR support!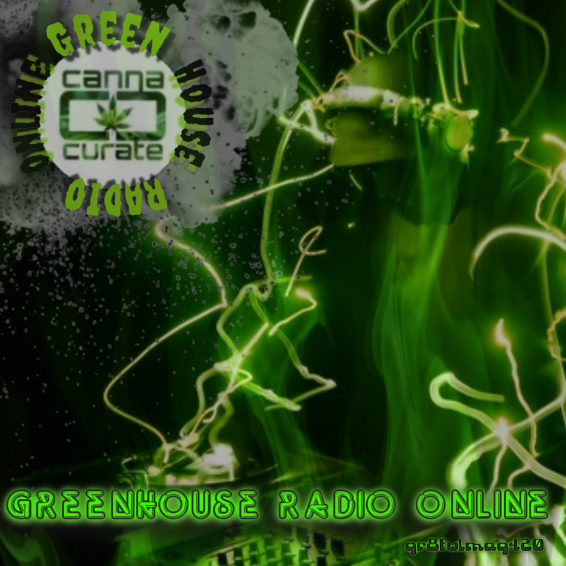 12.5SP - 25SP - 50SP - 100SP - 250SP - 500SP - 1000SP
2019 is looking great and with positive intentions we look to achieve as much as we can with Green House Radio Online.
Many thanks and much love to the @canna-curate community for giving us a home to grow from.