Well folks the day has finally come. Gridcoin's newest mandatory, 4.0.0.0, CBR is here.
Betsy is ready for showtime!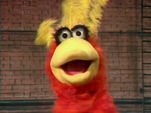 4.0.0.0 is a mandatory update for all users. This means you must update your wallet before the hard fork date or you will be left behind. The hard fork is set at block 1,420,000. This is approximately 20 days from now. We expect the hard fork to occur on either November 7th or 8th. Please update before then!
The biggest change in 4.0 is, of course our new block version, v10. This brings CBR (constant block rewards) to Gridcoin. Instead of earning 1.5% APR from Proof of Stake, every block will instead be worth a static 10 GRC. This change follows network consensus through three seperate polls with the aim to increase network difficulty, and by extension, increase the strength and security of the Gridcoin blockchain.
If you wish to see resources about how to optimize your staking for CBR, please see this excellent post by core developer @jamescowens.
Download the update from GitHub here.
Linux PPAs are now updated!
The Windows MSI can be downloaded here. Checksum.
---
Full changelog for the 4.0 release:
Added
Linux nodes can now stake superblocks using forwarded contracts,
#1060 (@tomasbrod).

Changed
Replace interest with constant block reward #1160 (@tomasbrod).
Fork is set to trigger at block 1420000.
Raise coinstake output count limit to 8 #1261 (@tomasbrod).
Port of Bitcoin hash implementation #1208 (@jamescowens).
Minor canges for the build documentation #1091 (@Lenni).
Allow sendmany to be used without an account specified #1158 (@Foggyx420).

Fixed
Fix cpids and validcpids not returning the correct data #1233
(@Foggyx420).
Fix listsinceblock not showing mined blocks to change addresses,
#501 (@Foggyx420).
Fix crash when raining using a locked wallet #1236 (@Foggyx420).
Fix invalid stake reward/fee calculation (@jamescowens).
Fix divide by zero bug in getblockstats RPC #1292 (@Foggyx420).
Bypass historical bad blocks on testnet #1252 (@Quezacoatl1).
Fix MacOS memorybarrier warnings #1193 (@ghost).

Removed
Remove neuralhash from the getpeerinfo and node stats #1123 (@Foggyx420).
Remove obsolete NN code #1121 (@Foggyx420).
Remove (lower) Mint Limiter #1212 (@tomasbrod).

---
Thank you to all our of dedicated developers for all the hard work and long nights that have gone into making this release a reality. Thank you also to all of the dedicated folks on testnet who have been so helpful in finding and helping solve critical issues before we released this massive overhaul. We couldn't have done this without your help.