Let me present you the Gridcoin Monthly Report of June 2019
---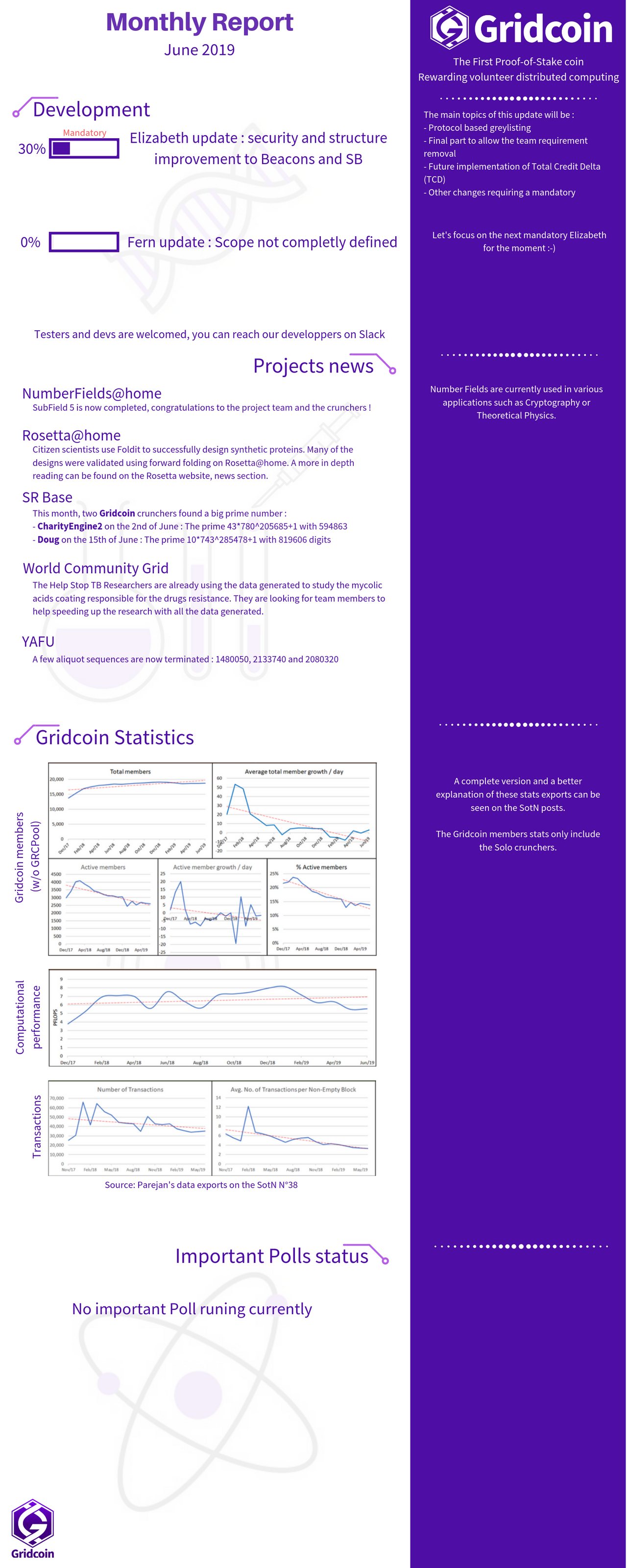 Click for a better resolution !
---
These reports aims, to give a digest overview of the activities running on the gridcoin network. If some important infos should be included feel free to ctiticize and help me improving my work :)
For the next month I will try to change the Gridcoin Statistics part by removing the charts and only keeping a comparison between the last month and the actual.
---
Useful Links
Network stats : SotN 38