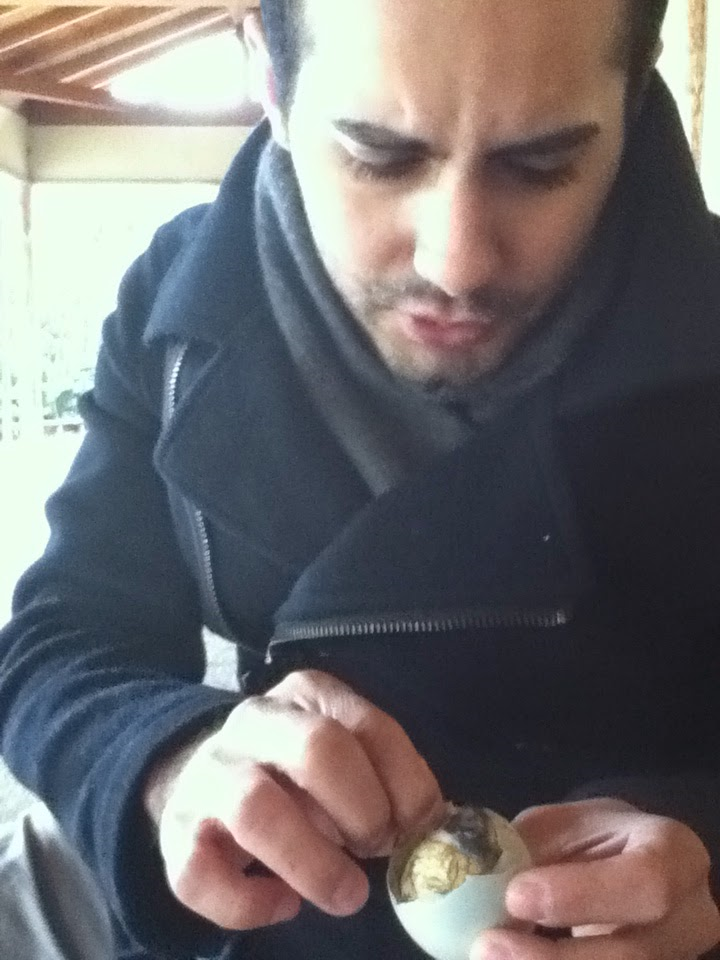 It is a food eaten in many Asian countries.
I have tried it about four times and I rather enjoy it. It doesn't have a good reputation among westerners or Japanese people but it is something you should try. In the Philippines you can buy them very cheap; but this isn't the Philippines.
It is called balut or balot, and it is a chicken or duck which grows inside of its egg for more than a week and then cooked.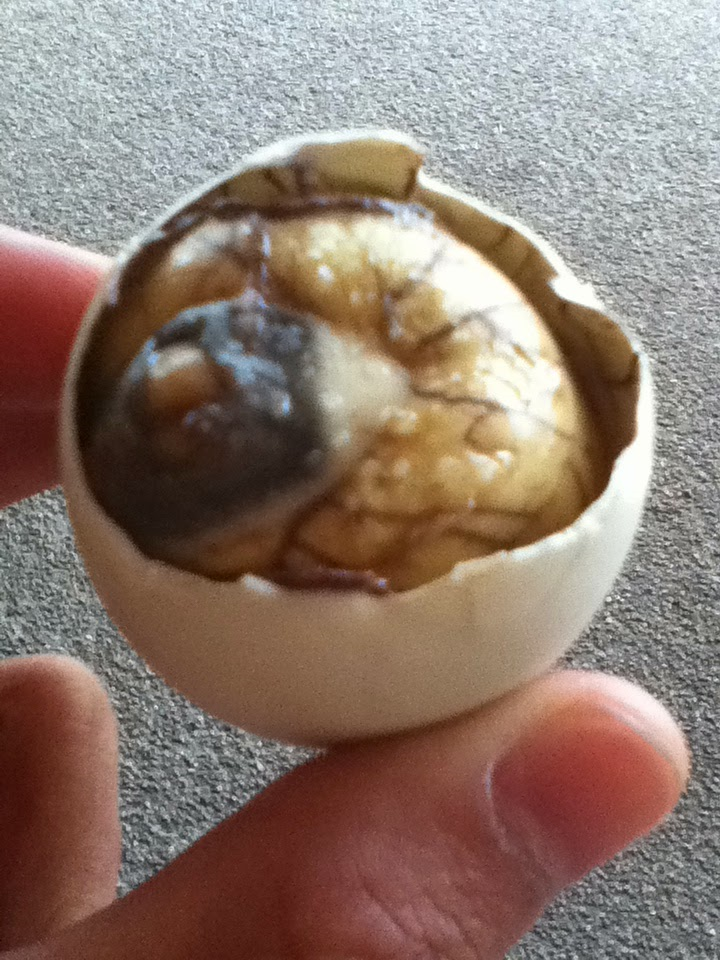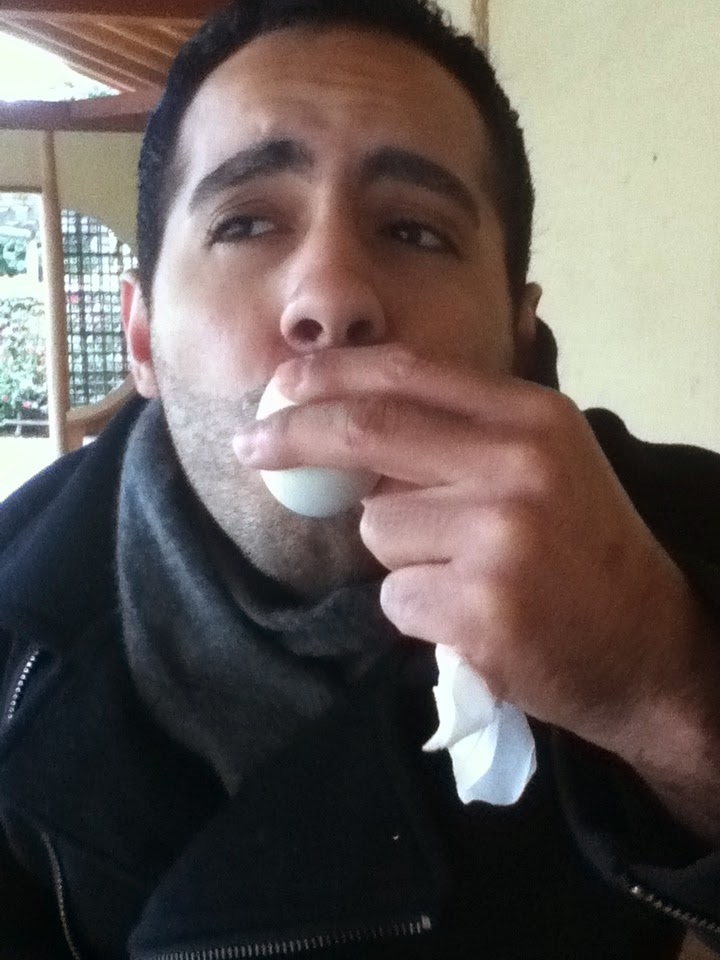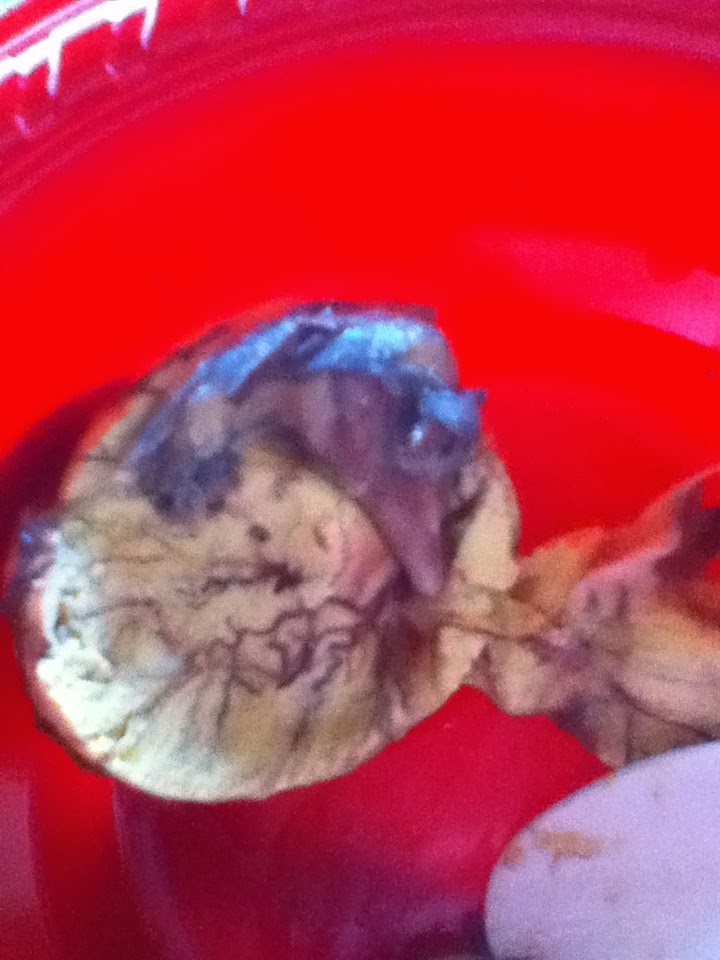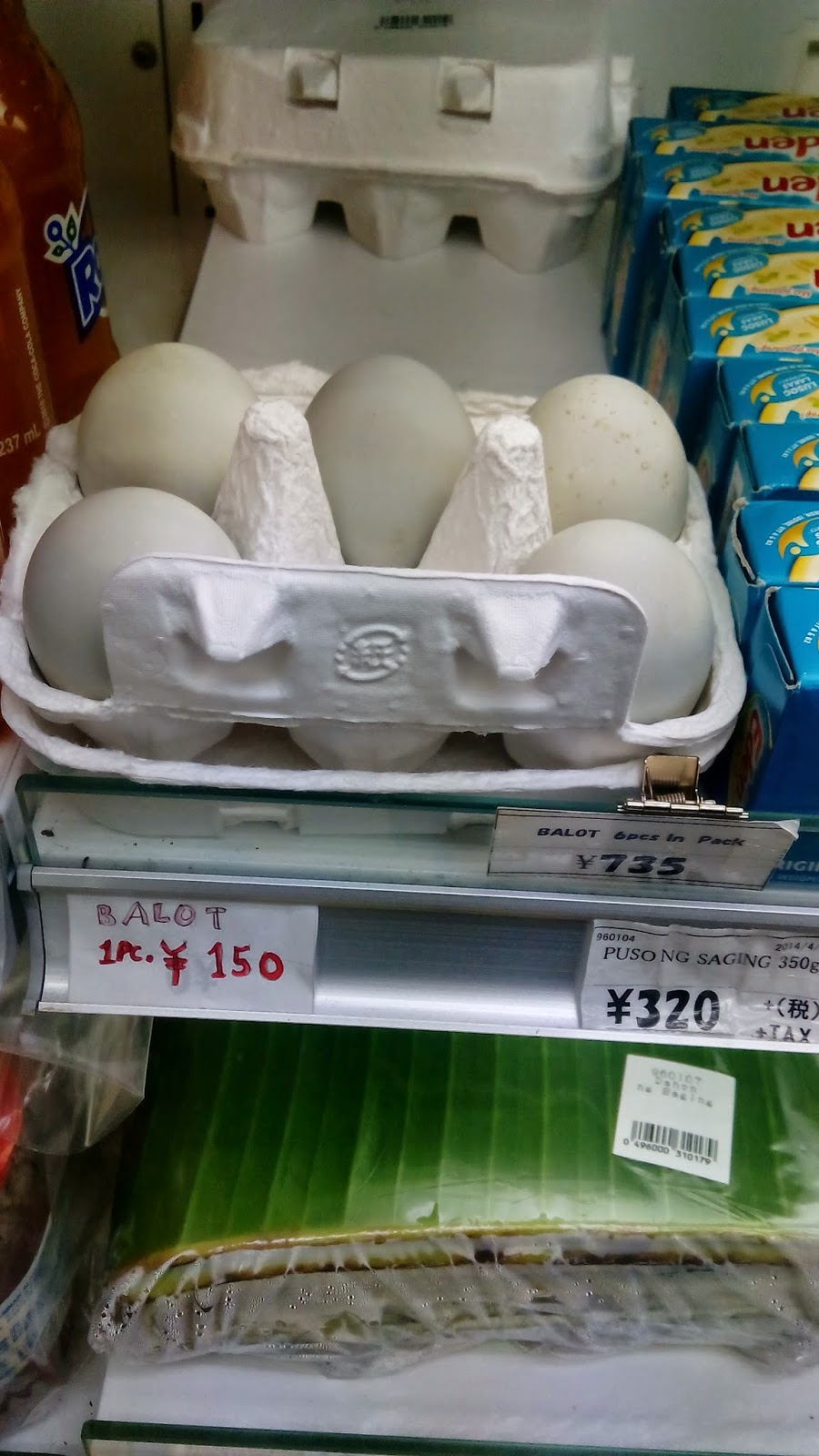 I bought these from the Philippine store in my previous post.